Not Hated Enough, Duke Basketball Fans May Have Reminded America...
Use your ← → (arrow) keys to browse more stories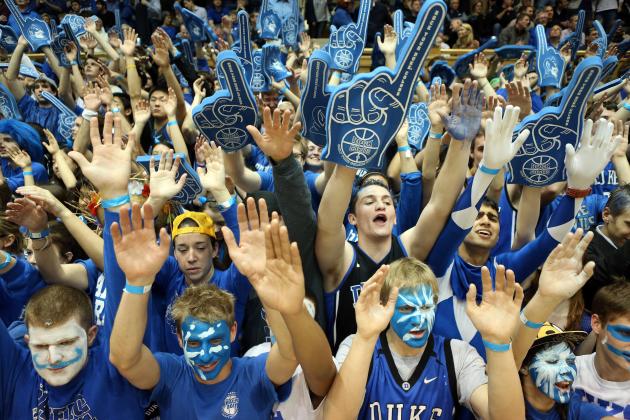 Streeter Lecka/Getty Images

I was thinking just the other day that while this NCAA men's basketball season had been pretty exciting, what with No. 1 teams dropping like flies each week, what we really need is a good scandal to besmirch one of the most successful teams in college hoops history. If only a certain rabid fan base that is widely viewed as a legion of self-entitled rich kids would step forward and reclaim its crown as the nastiest of the nastiest...