The Most Outrageous NHL Celebrations of the Decade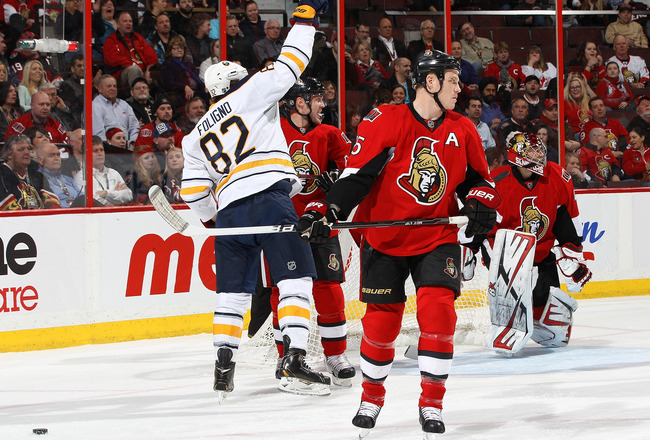 Jana Chytilova/Freestyle Photo/Getty Images
Normally we think of football or soccer when talking about creative or outrageous celebrations, but hockey should be right up there on that list. Even with the limitations of skates, no fan interaction and bulky pads, the NHL has given birth to exciting and funny celebrations such as Dave "Tiger" Williams riding his stick and Milan Hejduk swimming on the ice.
But let's take a look at some of the best celebrations of the past few years.
The Ovi Dance
Alex Ovechkin's known to be a very animated player, like his "hot stick" celebration after he scored his 50th goal in 2009. This dance comes after a game-winning goal in overtime two years ago.
Chest Bump Fail
Hockey might want to leave this for football and basketball players. P.K. Subban and his goalie, Carey Price, are prime examples.
Blackhawks Win
Given that it was an overtime goal that gave Chicago the Stanley Cup, this was the best team celebration in a long time.
The Foligno Leap
Every time Marcus Foligno scores he hops straight up into the air. Here is an example, as he scores an insane goal for the Sabres last year.
All-Star Sniper
In the All-Star Game last season, Marian Gaborik scores on teammate Henrik Lundqvist and jokingly imitates shooting him as he glides away.
Keep Reading