MMA Stock Projection for February: Who to Bet On, Who to Avoid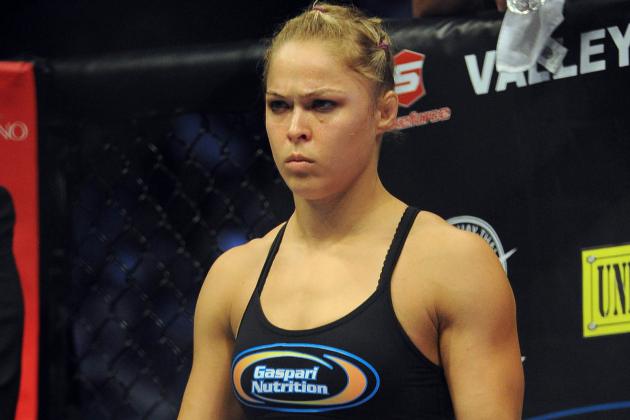 Jayne Kamin-Oncea-USA TODAY Sports

We've already seen a fair amount of MMA this month, what with UFC 156 and Bellator 88 in the books, but February still has very much to offer.
UFC on Fuel TV: Barao vs. McDonald is still to come, as is the UFC's first ever WMMA bout, which will headline UFC 157. Also on the horizon is a smattering of three Bellator shows featuring strong main events.
Here, we'll look ahead to some of the month's more significant coming action and project who is likely to boost their stock with a win, as well as who is likely to suffer defeat.
Begin Slideshow

»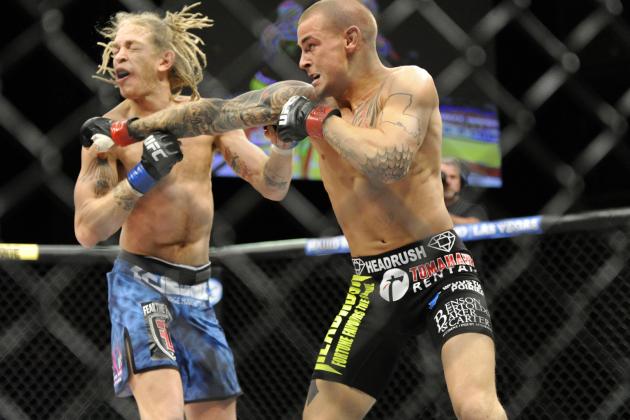 Josh Holmberg-USA TODAY Sports

Poirier has looked good for the vast majority of his UFC career, but the only time he's taken a step up in competition, he's lost (Chan Sung Jung).
At UFC on Fuel TV 7, he'll once again face a top-tier opponent, this time in the form of Cub Swanson, and I don't see him pulling out a different result this time around.
Swanson comes into the fight having reeled off three straight knockouts, and looks like he's finally hitting his stride. He should show the younger Poirier whose time is now when they share the Octagon on Feb. 16.
Projection: Bet Swanson, avoid Poirier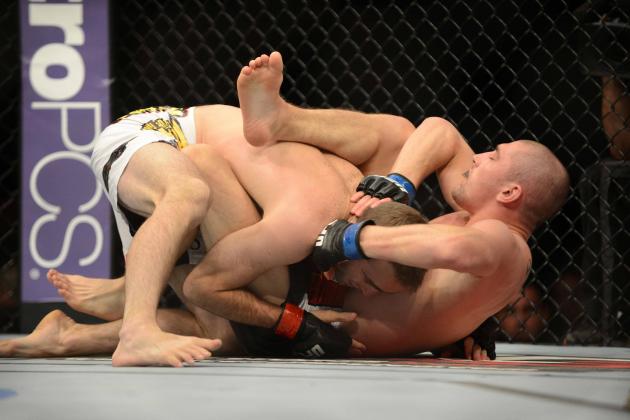 Ron Chenoy-USA TODAY Sports

Sass suffered the first defeat of his career the last time he fought—losing via submission no less. Castillo is also coming off a loss, so both guys will be looking to rebound.
It's not like Castillo is particularly submission prone, but I don't like his chances if the action hits the floor. And it probably will. Though the American is a good wrestler, Sass usually finds a way to get his opponent down, and from there, well, he's already stopped some pretty solid submission defenders.
Projection: Bet Sass, avoid Castillo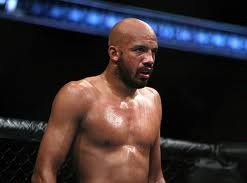 Photo by mmaweekly.com
I'd completely avoid betting on this fight on principle. We've still yet to see much of Manuwa against solid competition, so there is a very strong unknown element to the pairing.
If I had to select a winner (I actually don't, but I like to indulge) I'd go with Diabate. He has experience on his side and has looked increasingly well-rounded over his past few contests.
He could surprise a lot of people in this one by taking the action to the mat and searching for the stoppage there.
Projection: Bet Diabate, avoid Manuwa (or just avoid the fight)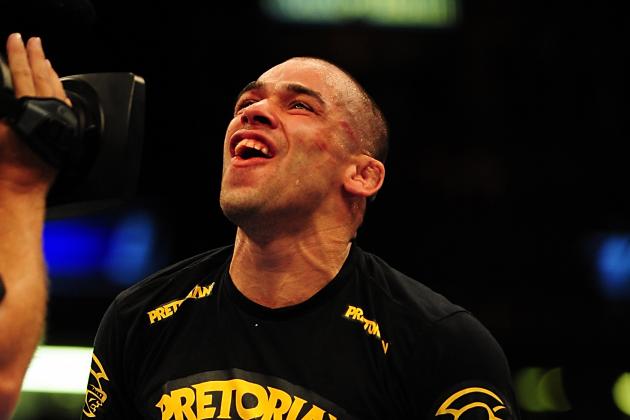 Anne-Marie Sorvin-USA TODAY Sports

Barao is the current UFC interim bantamweight champion and I have no doubt that McDonald will one day wear UFC gold. Only not yet.
Both guys are young up-and-comers whose best days remain ahead of them, but Barao has a jump on McDonald in terms of where each currently rides the learning curve.
It isn't inconceivable that "Mayday" catches Barao and scores a surprise knockout win, but it's far more likely Barao will be able to take McDonald out of his comfort zone and procure a victory.
Projection: Bet Barao, avoid McDonald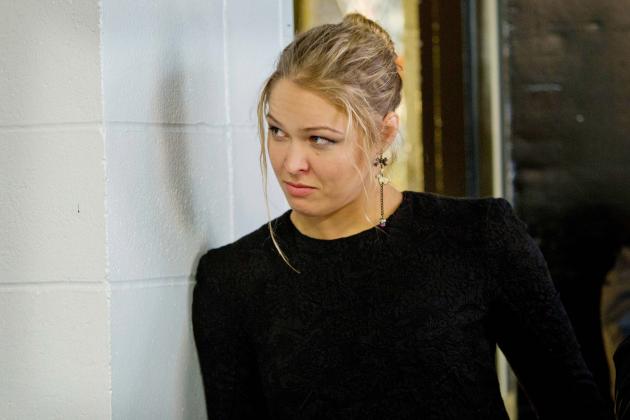 Bruce Kluckhohn-USA TODAY Sports

I'm not clairvoyant, but I just can't shake the feeling that this one ends with Rousey scoring a first-round arm-bar victory.
Call it a hunch.
Projection: Bet Rousey, avoid Carmouche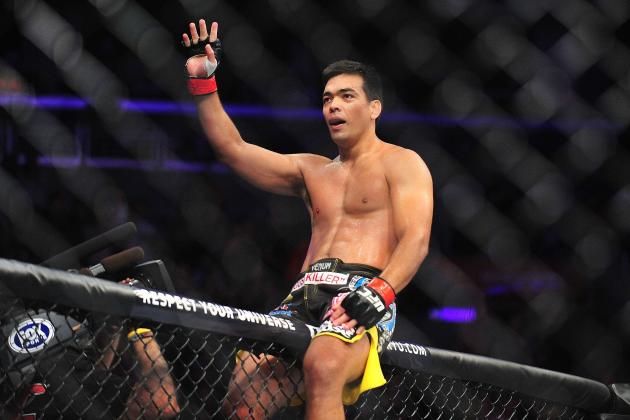 Gary A. Vasquez-USA TODAY Sports

A 42-year-old who is coming into a fight after a 15-month layoff doesn't inspire much confidence. Henderson has won four straight, but jumping right into the fire after so much time on the sidelines brings the word "problematic" to mind.
Machida, on the other hand, enters the bout coming off of a cakewalk victory over Ryan Bader. And while Bader might not be Dan Henderson, he is a solid opponent.
All things considered, I really like Machida in this one.
Projection: Bet Machida, avoid Henderson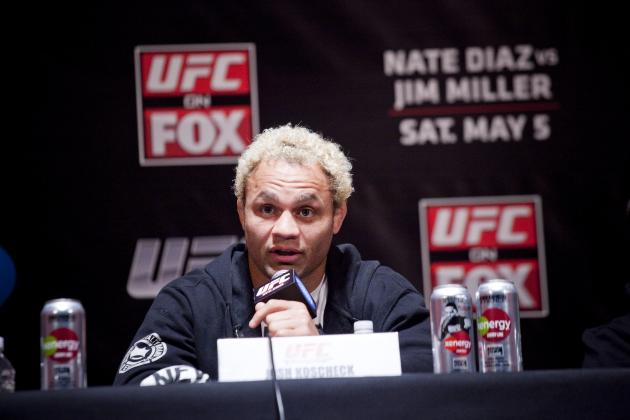 Michael Nagle/Getty Images

Koscheck's star has fallen since 2010, but he's still a top-10 welterweight in the world. The same cannot be said for Lawler, even if he has been mixing it up with middleweights of late.
Koscheck holds a trump card in the form of his wrestling in this matchup, and if things begin to go south on the feet, he won't be shy about using it.
The potential for a flash knockout by Lawler is definitely present, but unlikely stoppage aside, this one is Koscheck's to lose.
Projection: Bet Koscheck, avoid Lawler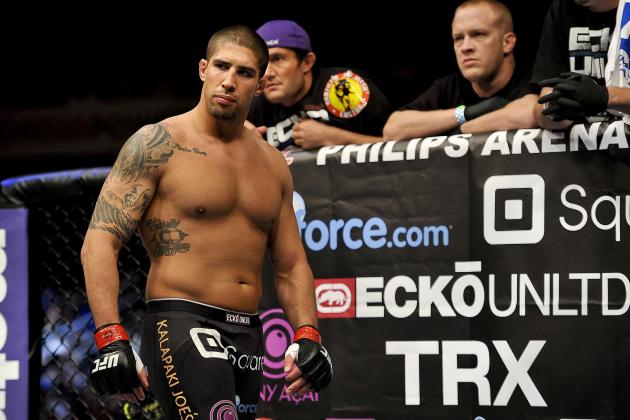 Paul Abell-USA TODAY Sports

Johnson's inhuman punching power vs. Schaub's glass jaw can only really produce one outcome—Lavar Johnson defeats Brendan Schaub via knockout, Round 1.
Projection: Bet Johnson, avoid Schaub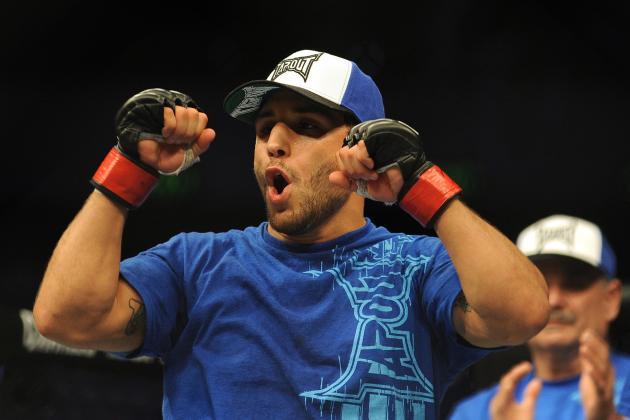 Matt Roberts/Getty Images

Chad Mendes' recent competition has been less than stellar, but with two first-round finishes since his loss to Jose Aldo, it's hard to ask anything more of him. Asking more from Joe Silva on the other hand...
At least Gamburyan is a step up, if not a fellow contender. But even though he'll provide a stiffer test than Mendes has seen in over a year, it's unlikely he'll be able to actually threaten the Team Alpha Male star.
When it comes down to it, Mendes is simply on another level, and it's doubtful that this contest will hold any major surprises.
Projection: Bet Mendes, avoid Gamburyan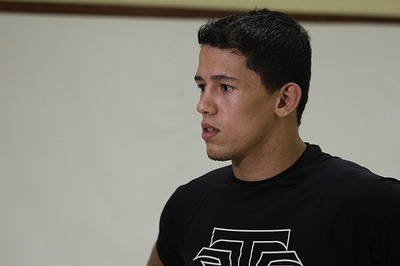 Photo by sherdog.com
Dantas suffered a shocking knockout loss last time he fought, but remains a very promising bantamweight prospect, as well as the Bellator champion.
Galvao will enter the contest riding a three-fight win streak, most recently stopping Luis Alberto Nogueira in August, 2012.
The bout could be a grind early on, but I expect Dantas to pull ahead by the second round. Whether the youngster can finish Galvao is uncertain, but that he wins the contest is very likely.
Projection: Bet Dantas, avoid Galvao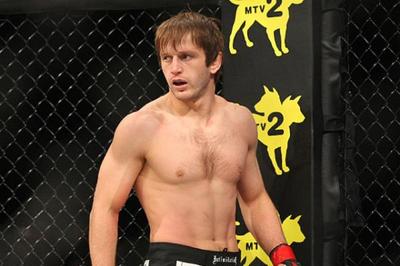 Photo by sherdog.com
This has the makings of a very competitive match. I do, however, expect Martinez to gain control of the action and find himself victorious after a a grueling 15-minute affair.
No outcome would be totally shocking, so tread lightly if you plan on laying some money down on the Bellator 90 main event.
Projection: Bet Martinez, avoid Shamhalaev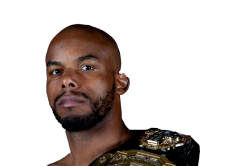 Photo by Bellator.com
Both Vegh's and M'Pumbu's last opponent was Travis Wiuff. Vegh won in 25 seconds, M'Pumbu lost a unanimous decision.
Of course, that doesn't automatically mean Vegh wins this fight, but it is an easy thing to point to since I'm picking "Pumukli" anyway.
I'm not sure he'll get the finish—M'Pumbu is a tough guy to stop—but I very much like his chances of getting the victory.
Projection: Bet Vegh, avoid M'Pumbu