UFC: Early Odds and Predictions for February's Biggest Fights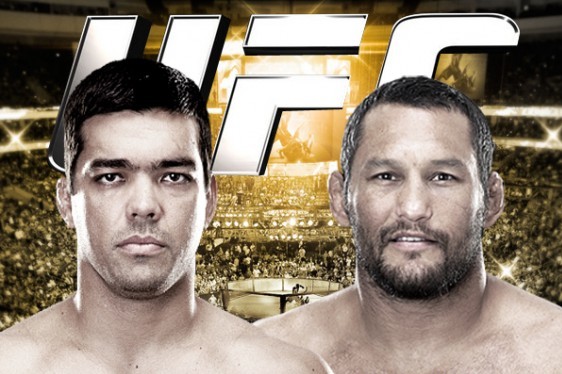 Photo: mmacarnivale.com
February might contain the biggest celebration of love on the calendar, but Valentine's Day celebrations won't stop the UFC from providing fans with high-level violence that can only be found inside the Octagon.
UFC 156 kicked off the month with some memorable moments, but between UFC on FUEL 7 and UFC 157 coming our way, the action has barely begun.
Looking ahead to both fight cards, Bleacher Report is here to provide you with the best betting odds on the biggest fights that are on the docket.
Here is a look at early odds and predictions for February's biggest fights.
All betting odds in this article are courtesy of BestFightOdds.com
Begin Slideshow

»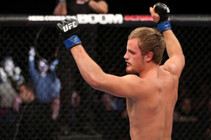 Photo: mmaoddsbreaker.com
Betting Odds: Nelson (-225) over Santiago (+185) at BetDSI
Gunnar Nelson is not only one of the top European prospects in MMA, but he is also one of the most promising talents in the world. At UFC on FUEL 7, the Icelandic sensation meets late-replacement Jorge Santiago on the evening's main card.
Nelson should not take this matchup lightly as Santiago is no joke. The 32-year-old Brazilian has a submission victory over Siyar Bahadurzada and was formerly the Sengoku middleweight champion.
Santiago has tremendous grappling credentials in his own right, and he has never been submitted. For that reason, I don't expect Nelson to take home a Submission of the Night check.
This is the first fight for Santiago at 170 pounds. Considering that he took it on short notice, I don't think he will be fully prepared for someone the caliber of Nelson.
Prediction: Nelson defeats Santiago via decision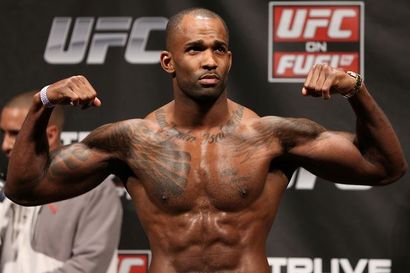 Photo: mirror.co.uk
Betting Odds: Manuwa (-220) over Diabate (+190) at BetOnline
Jimi Manuwa and Cyrille Diabate are ready to bring the pain at UFC on FUEL 7. Both men are standup fighters with wicked power and stellar technique, so fans are waiting for the inevitable and brutal finish.
The undefeated Manuwa has never faced a opponent with the striking pedigree of Diabate, so we will find out exactly how good he is in this matchup.
Diabate is 39 years old, and he doesn't have the spring in his step that he once did. With that being said, "The Snake" is tremendously difficult to stop inside the cage and has enough finesse to win the striking exchanges.
There is a lot of hype behind Manuwa and this is his chance to prove himself. I'm torn on this prediction, but I smell an upset.
Prediction: Cyrille Diabate defeats Jimi Manuwa via unanimous decision.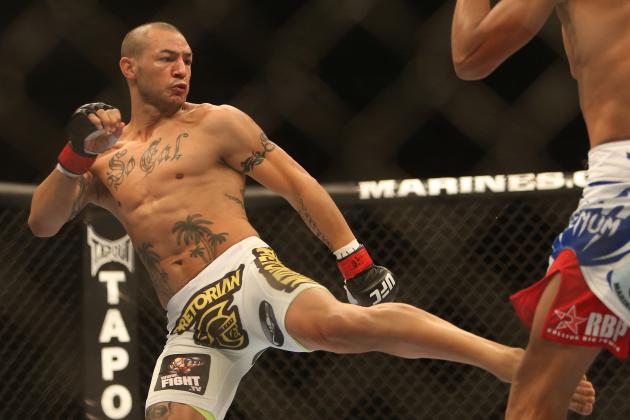 Tom Szczerbowski-USA TODAY Sports

Betting Odds: Swanson (-118) over (+107) Poirier at PinnacleSports
The original opponent for Swanson was German kickboxer Dennis Siver. When an injury removed him from the bout, Dustin "Diamond" Poirier stepped in and made this fight a little more dynamic and gave the battle some title implications.
Swanson has great power striking and used it recently to light up Ross Pearson, Charles Oliveira and George Roop. If he adds Poirier to that list, there is no arguing Swanson's place in the title picture.
Poirier can hang with quality strikers, but his true specialty lies in his submission game, particularly when it comes to chokes. Considering that three of Cub's professional losses have come from chokes, Poirier has a solid game plan already laid out for him.
I've bet against Swanson before and paid for it, but this time, I just don't see him walking out victorious.
Prediction: Poirier defeats Swanson via D'arce choke in Round 2.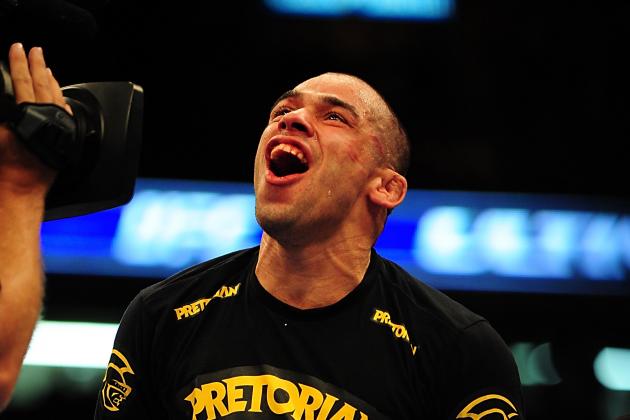 Anne-Marie Sorvin-USA TODAY Sports

Betting Odds: Barao (-283) over McDonald (+250) at PinnacleSports
For the first time in more than four years, a UFC interim title will be defended in the main event of UFC on FUEL 7. Defending champion Renan Barao will look to shut down the momentum of Michael McDonald, who can potentially become the youngest UFC champion in history on this card.
Barao is one of the most well-rounded monsters in MMA, and he should be included in any pound-for-pound rankings after consecutive thrashings of Urijah Faber, Scott Jorgensen and Brad Pickett. His true skill lies in the submission game.
McDonald earned his crack at the belt with an immense knockout for former WEC champion Miguel Torres that improved his Zuffa record to 5-0.
McDonald has better power, but Barao has better technique and would dominate this fight were it to hit the floor. It's tough to bet against someone like McDonald, but Barao is on a 29-fight winning streak for a reason.
Prediction: Barao defeats McDonald via decision.
Tasos Katopodis/Getty Images

Betting Odds: Koscheck (-435) over Lawler (+335) at BetDSI
We shift our attention from the UFC's return to England to a hotly anticipated pay-per-view event at UFC 157. On the main card, former UFC standout Robbie Lawler returns to the company after an eight-year absence.
Lawler is known for his knockout power, but he has diminished in skill since his time inside the Octagon. "Ruthless" went 3-5 while competing for Strikeforce, where he became a stepping stone for fighters like Lorenz Larkin, Tim Kennedy and Ronaldo Souza,
His opponent, Josh Koscheck, is at a crossroads of his career. The wrestler with killer boxing is coming off of a tough loss to Johny Hendricks last May. He will need a big win to be taken seriously again as a title contender.
Koscheck should take this fight handily unless Lawler has some new tricks up his sleeve. But you know what they say about old dogs.
Prediction: Koscheck defeats Lawler via TKO in Round 3.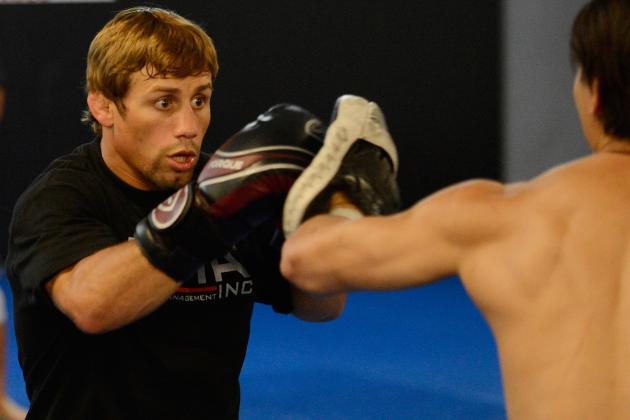 Thearon W. Henderson/Getty Images

Betting Odds: Faber (-351) over Menjivar (+309) at SportBet
Ivan Menjivar is a fighter out of TriStar Gym in Canada, which is best known as the home base of UFC champion Georges St-Pierre. Since joining the UFC's roster, "The Pride of El Salvador" has been successful in four of his five contests.
Urijah Faber has won every non-title fight of his career since 2005. It's only when gold is on the line that "The California Kid" wilts. However, with a 5-5 record in recent bouts, Faber's time on top is done.
Menjivar's submission defense is absolutely ridiculous, and he has only been stopped with strikes once. With a significant speed advantage, expect a highly-motivated Menjivar to outwork Faber for the biggest win of his career.
Prediction: Menjivar defeats Faber via decision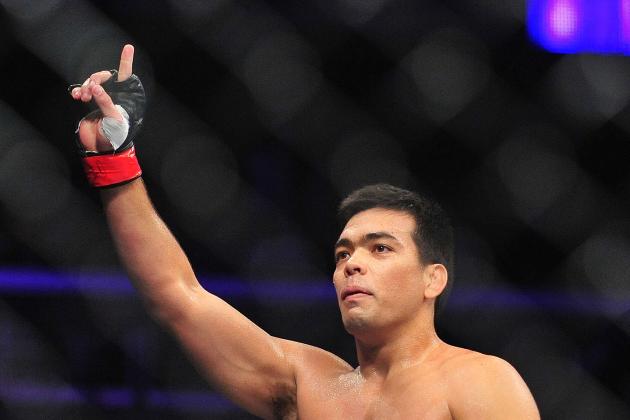 Gary A. Vasquez-USA TODAY Sports

Betting Odds: Machida (-212) over Henderson (+190) at PinnacleSports
You've got to believe that Dan Henderson will look to take "The Dragon" to the canvas in this fight. Who wants to deal with the powerful counter-attacks of a faster fighter when grappling is a much safer option?
Machida is incredibly hard to take down. With excellent movement and a tremendous sprawl, this fight could remain standing until completion.
Hendo has massive knockout power, but Machida absorbs very little damage due to his evasiveness. You can't knock a guy out if you can't catch him.
Machida won't become the first man to ever knock Hendo out, but he will outclass the former PRIDE champion for three rounds en route to a major win.
Prediction: Machida defeats Henderson via decision.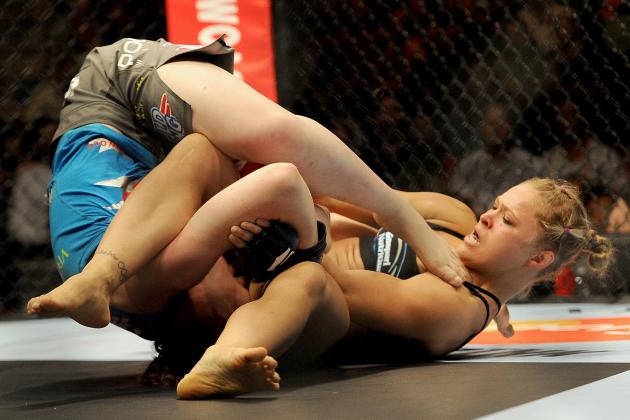 Jayne Kamin-Oncea-USA TODAY Sports

Betting Odds: Rousey (-1050) over Carmouche (+800) at BetOnline
When the main event of UFC 157 goes down, women take center stage for the first time in the organization's history. Newly minted UFC women's bantamweight champion Ronda Rousey looks to defend her championship against Liz Carmouche, who is ranked No. 6 in the world according to FightMetric.
Carmouche seems like a tune-up fight for Rousey. Her two previous fights against world-ranked fighters were both unsuccessful, so there is little reason to believe that "Girl-Rilla" will be the one to derail the massive hype train of "Rowdy" Ronda.
Prediction: Rousey defeats Carmouche via armbar in Round 1.