Virginia Tech Football: Three 2013 Commits Who Could Start as Freshmen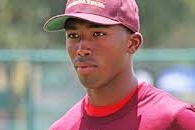 With national signing day now in the rear-view mirror, it is time to start looking ahead to the 2013 college football season. The majority of those who signed letters of intent with their chosen school on Wednesday will likely be redshirting their first season on campus. However, that outlook has begun to change in recent years with so many players leaving campus after only three years to enter the NFL draft.
Many college coaches, especially those at larger and more successful programs, realize that a redshirt season can be wasted if the player is extremely talented. Why sit the player one season and only have him for two if you can play him as a true freshman and have him for three years?
The Virginia Tech Hokies signed 19 players this week, although five were enrolled in January. Of those 19, only a few have a realistic opportunity to play in 2013. Cornerback Kendall Fuller is the first to come to mind. Fuller—the younger brother of current Hokies cornerback Kyle—certainly has the ability to be on the field in the season opener versus defending national champion Alabama.
Here are three freshmen who could not only play in 2013, but possibly start depending on the circumstances.
Begin Slideshow

»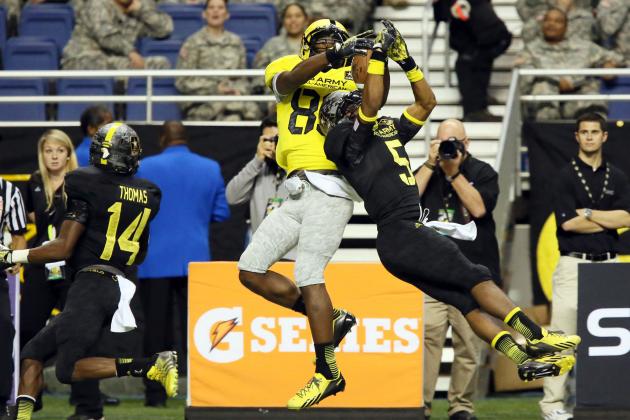 USA TODAY Sports

Fuller—the Hokies' top recruit—looked ready for the college game his senior season of high school. He possesses good size (5'11", 190 lbs) and is an excellent athlete. Fuller has experience playing man coverage at the high-school level, giving him a leg up on most defensive backs entering college.
Fuller is obviously a smart player. His brothers, Vincent, Corey and Kyle, have all played—or in Kyle's case, still play—for the Hokies. Vincent was an All-ACC defensive back his senior season while Kyle has been on the All-ACC team twice. There isn't much Kendall Fuller hasn't seen or experienced on the football field.
The biggest reason Fuller may start as a freshman is the injury to senior Antone Exum. Exum, an all-ACC cornerback in 2012, injured his ACL two weeks ago and may miss a portion of this season. The two players behind Exum, Donaldven Manning and Donovan Riley, were inconsistent as freshmen in 2012. Kendall Fuller comes in much more prepared, both physically and mentally, than those two did last year.
Among all of the recent signees, Fuller has the best chance of starting.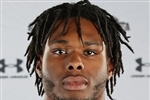 The Hokies return both starting safeties from 2012. "Rover" Kyshoen Jarrett and free safety Detrick Bonner will both be juniors in 2013. Jarrett was outstanding in his first season moving from corner while Bonner struggled at times. Jarrett is entrenched as the starter at Rover but if the Hokies feel they lack depth at corner, they could either move him or Bonner back to their old position—at least in the short-term.
If Jarrett or Bonner moves back to corner, the likely beneficiary of that move would be Fisher. An extremely talented athlete, Fisher could physically play either safety position right now. He is terrific in run support and does a good job diagnosing the play before the ball is snapped. He isn't afraid to play close to the line of scrimmage and deliver punishing blows either.
Of course, there is the issue of whether or not Fisher will qualify this season. If he does, it would be a surprise if the Hokies didn't find some way to get him on the field next season. His athletic ability combined with the all-out way in which he plays the game will suit him well on special teams right away.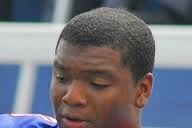 McLaughlin wasn't even committed to the Hokies in December. Originally an East Carolina recruit, McLaughlin spent the winter semester at Fork Union Military Academy in Virginia and pledged to the Hokies in December. He enrolled in January.
One of four signees along the offensive line, McLaughlin may be the most intriguing. At 6'4", 310 pounds, he has college-ready size and is surprisingly nimble. His arm length is ideal for the offensive tackle position. Longer arms allow tackles to engulf pass-rushers rather than allowing the defender to get into the lineman's chest. It also makes him more likely to stay at tackle.
The Hokies' offensive line was a mess in 2012. The two best players on that line were the offensive tackles and they have both since graduated. While Mark Shuman and Laurence Gibson will likely get the first opportunity, remember the Hokies have a new offensive line coach and he is unlikely to be attached to any one player.
If McLaughlin has a good spring, he will be in the mix to dress as a true freshman. The Hokies don't have a lot of proven depth at offensive tackle. Keep an eye on McLaughlin, he may be an early surprise.