NBA Awards Odds: Under-the-Radar Picks to Bring Home the Hardware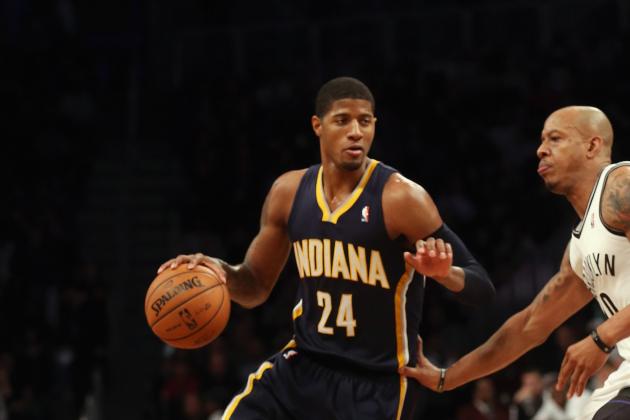 Bruce Bennett/Getty Images

It's hard to be under the radar and win an NBA award. Why? Because the awards are ostensible popularity contests.
But it can happen, especially if you showcase your game before a broader audience during the upcoming All-Star Weekend. Someone will come out of the woodwork and announce their presence to casual fans down the stretch.
This year, most of these choices are in the East, where the public interest in lesser. Supposedly boring teams like the Indiana Pacers and Chicago Bulls host intriguing dark horse candidates.
Begin Slideshow

»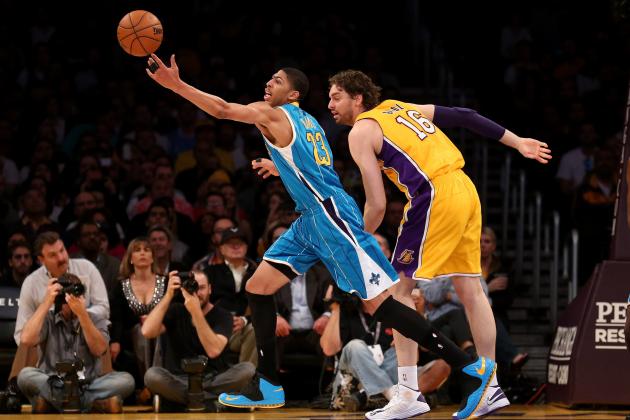 Stephen Dunn/Getty Images

Anthony Davis
In terms of per-minute impact, I like Anthony Davis best among rookies. Though Andre Drummond has a higher PER, Davis exhibits better defensive habits and pressures defenses by scoring in a variety of ways.
Anthony Davis' outside jumper looks better than its accuracy right now, but he could well get to over 40 percent on long twos before the year is up. AD has mastered the art of baseline cutting and his hook shot is feathery.
The Brow doesn't claim the minutes and health that Damian Lillard does, but if I had one game to win, I'm going with AD. If he started playing near the 35-minute mark later in the year, he could snag this award. Anthony Davis' health, and Monty Williams' minute patterns, will factor heavily here.
ROY Chances: 20 percent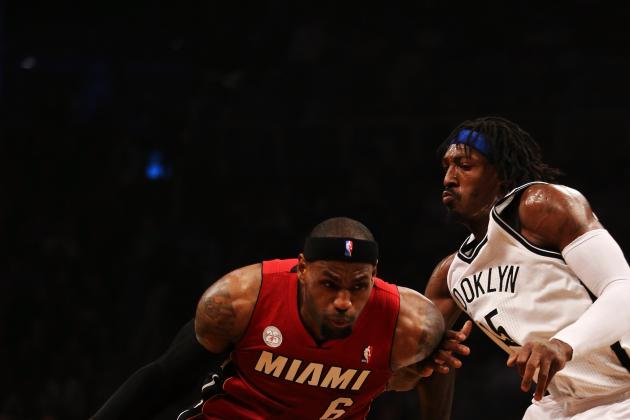 Al Bello/Getty Images

LeBron James? Under the radar?
While the player might not be, his MVP campaign is. For all the focus on Kevin Durant and Carmelo Anthony as viable candidates, we're slightly ignoring how James has dominated yet again.
LeBron is shooting .556 from the field. I'm not sure I knew that it was possible for a high-usage wing to pull that off.
Throw in how he's shooting over 40 percent from three-point range and we might be looking at the best season of LeBron's career. Miami has to win a few more games to help his case, but it's clear that he has the strongest "best player alive" claim. The best player should (eventually) have the best MVP odds.
MVP Odds: 40 percent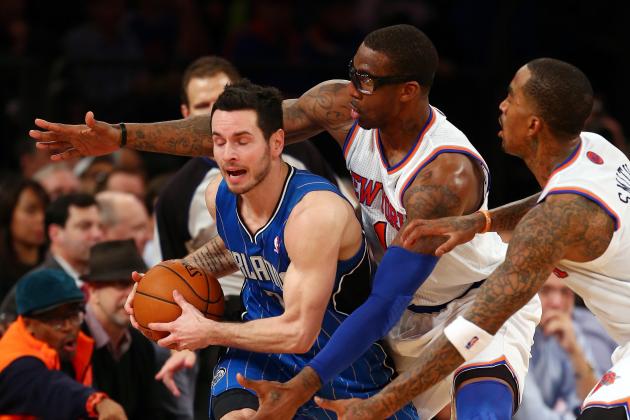 Elsa/Getty Images

Amar'e Stoudemire
Better late than never, right? In Amare's case, he's rarely been better.
STAT is notching over a PER of 23 while dunking from seemingly every angle. Wasn't this guy supposed to screw up the Knicks? It hasn't worked out that way.
Amare is a good dark horse candidate because the Knicks get plenty of attention, especially in times of victory. If New York keeps rolling, someone will want to credit one of the season's better surprises.
Amare still isn't the best defender, but these awards aren't at all about defense. If Stoudemire keeps shooting near 58 percent from the field, he's golden.
Sixth Man Odds: 15 percent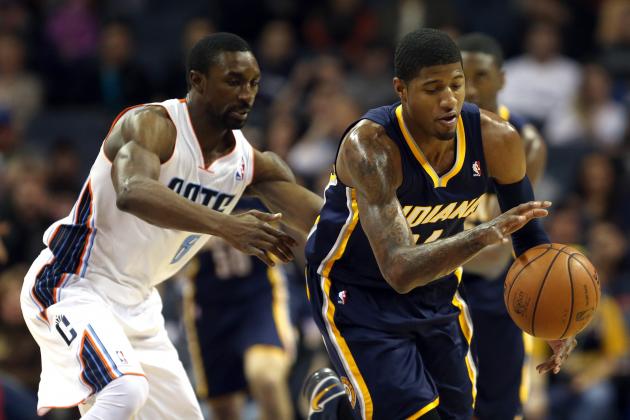 Streeter Lecka/Getty Images

Paul George
Interest in the Indiana Pacers is minimal, but interest in Paul George should be maximal. He's a thrilling combination of dribbling, shooting and size.
More to the point, he's gotten much better this season. Since January, George has been asserting himself in the offense and filling the role vacated by an injured Danny Granger.
Last season, PG averaged 12.1 points, 5.6 rebounds, and 2.4 assists. Due in part to greater minutes, he's currently averaging 17.6 points, 7.6 rebounds, and 3.9 assists.
In January, George averaged better than 19 points and nine rebounds. If that trend holds, he should be a lock for this award.
MIP Chances: 40 percent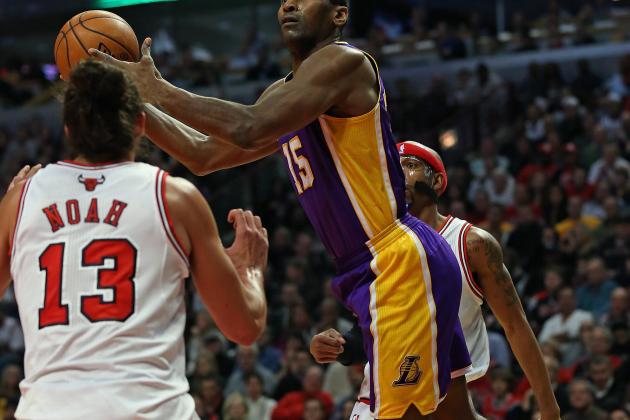 Jonathan Daniel/Getty Images

Joakim Noah
Joakim Noah has never won a DPOY in an era where the Bulls have received repeated praise for their defense. While Marc Gasol and Tim Duncan each have a fair claim in the early running, Noah can do something they cannot: Joakim can scare the hell out of guards on the perimeter.
With his elite ability to blitz ball-handlers, Noah is doing much to keep Chicago afloat in the absence of Derrick Rose. Like so many DPOY winners, Joakim also blocks shots.
Right now, Noah is claiming over two blocks per contest. He's also snagging over 11 boards per game. These would be career highs should Noah finish the year like this.
DPOY Chances: 20 percent
Elsa/Getty Images

Mike Woodson
When Raymond Felton went out of the lineup, we forgot about the Knicks for awhile. They were dismissed as frauds, pretenders, a soft, gimmicky jump shooting team.
Now that Ray Felton's back, the spread offense is humming again. Also, Amar'e Stoudemire has seamlessly been incorporated into the lineup, despite all the fears that he'd derail the operation.
Woodson deserves immense credit for helping to produce the best season of Carmelo Anthony's career, a season after Mike D'Antoni couldn't deal with the superstar. Few believed in Woodson when he came on as an interim coach, but the Knicks have wildly exceeded expectations since that point.
New York currently ranks out as the East's second-best team. Should they nab a No. 1 seed, Woodson should get the hardware.
COY chances: 25 percent