Why WWE's February Pay-Per-View Historically Is One of the Most Important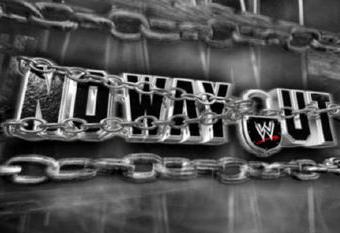 Photo courtesy of WWE

WWE's February pay-per-view is a show that based on history tends to be one of the best guarantees for a big night―so you should order it.

Tradition had Royal Rumble in January, which everyone seems to love, and then the winner of that goes on to WrestleMania as the No. 1 contender. The model of booking has gotten complicated since then. We have two world titles now. We have much more programming than back in the '90s.

WWE's February pay-per-view at quick glance seems to be a last-minute exit or alteration strategy for WWE's creative team, since that's the last PPV before WrestleMania. I'm not denying the show can be a place for last-minute changes, but what's wrong with that?

Fans get so critical and treat predictability as some kind of mental plague. I've said before, predictability is good sometimes. Especially if it's logical. Give the fans what they want; you don't always have to go for the surprise nobody saw coming.

The Rock won the WWE title. Predictable but correct. The Rock as champion on the road to WrestleMania is an advertisement you can't buy anywhere else. That is what the fans wanted, the casual fan at least, and those are the fans WWE books for. That's where the money is at.

My point being, February PPV's should be a show the hardcore fans want to see so they can be swerved and surprised from something they didn't read on the Internet.

Look at history.

February 1999, the famous St. Valentines Day Massacre. Mr. McMahon and Stone Cold finally in a one-on-one pay-per-view match in a steel cage.

Austin has to win to earn a WWE title shot at WrestleMania. Mr. McMahon had technically won the Royal Rumble. He's technically holding the right to go to WrestleMania and fight the champion, who was The Rock.

So WWE got to be creative on two shows. First, the shock of McMahon, who really hadn't been seen in the ring up to this point, winning the Royal Rumble. Second, having the title shot at WrestleMania on the line in a cage match with Austin.
Finally, the surprise WWE debut of who would become known as Big Show, who was last seen in WCW months earlier as he comes ripping through the canvas from under the ring. Unfortunately, his physical beating on Austin broke the cage and Austin flew out to the arena floor, thus declaring him the winner.

What a show!

February 2000 saw one of the bloodiest matches between Triple H and Cactus Jack. Triple H's win forced Cactus Jack to retire. Well, that ended up not lasting but that was 13 years ago. At the time, it was once again another good pay-per-view in February for the road to WrestleMania.

February 2001 featured one of the most intense matches ever as Stone Cold went up against Triple H in a three stages of hell match. Fans still remember this one today.
Plus, we saw a title change as The Rock beat Kurt Angle to win his sixth WWE Championship. He would go on to WrestleMania to defend it in a memorable match against Stone Cold in what many consider the greatest WrestleMania ever.

February 2002 was all about the New World Order's debut in WWE. Think about how big of a moment this was.

The New World Order was the driving force of WCW Nitro, grabbing all attention and beating WWE Raw for 80-plus weeks. The founding members were all WWE stars who left McMahon.

Now they're back and in the storyline, McMahon is bringing them back to kill his own creation of WWE.

February 2003 we got the rematch between The Rock and Hulk Hogan. Plus, Stone Cold in the ring with Eric Bischoff.

The rematch would have a referee swerve in the finish but still, only the second time these two mega-stars would face off.

Austin's history with Bischoff was well documented about how he was fired from WCW by Bischoff when injured. He went on to WWE and the rest is history.

February 2004 featured the only WWE title win for Eddie Guerrero when he beat Brock Lesnar, of all people.

This would lead into the famous WrestleMania 20 where Guerrero and Chris Benoit would both walk out as world champions, which shocked much of the wrestling world.

February 2008 gave a jump start to the month's show after a few slow years.

This was the beginning of the Elimination Chamber match being featured on the road to WrestleMania. The Undertaker and Triple H each won their respective chamber matches.

The chamber matches would continue on up to the present time. The once-titled No Way Out show eventually got changed to Elimination Chamber, as it still is this year.

Will this year be added to the list as another memorable night in WWE history? We won't know until it happens, but history provides us good reasoning to think it could.
This article is
What is the duplicate article?
Why is this article offensive?
Where is this article plagiarized from?
Why is this article poorly edited?