The Ultimate Fighter 17: The Top 10 Quotes (So Far) from Team Jones, Team Sonnen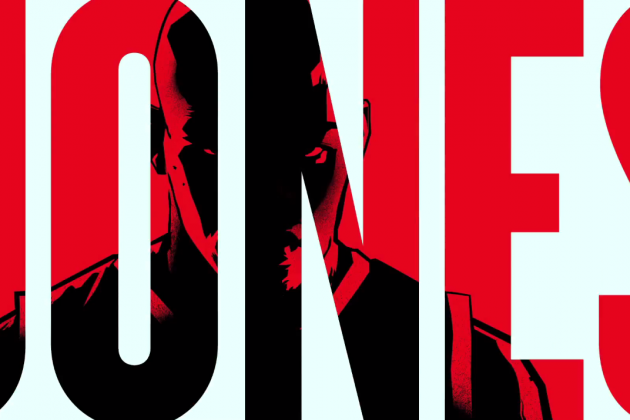 Jon Jones, Chael Sonnen and the rest of the TUF 17 cast say the darndest things.
Season 17 of The Ultimate Fighter is already making an impression in the MMA world, largely thanks to a new programming schedule, tougher fighters and superstar coaches.
However, one thing that sometimes gets missed is the golden quotes in each episode.
Not everyone sounds like a genius on reality TV, but on The Ultimate Fighter, there's always something profound that grabs the ear.
After repeated viewings of the second and third episodes, we're here to bring you the 10 most awesome, cringe-worthy and unintentionally hilarious quotes from Jon Jones, Chael Sonnen and the rest of the cast.
Begin Slideshow

»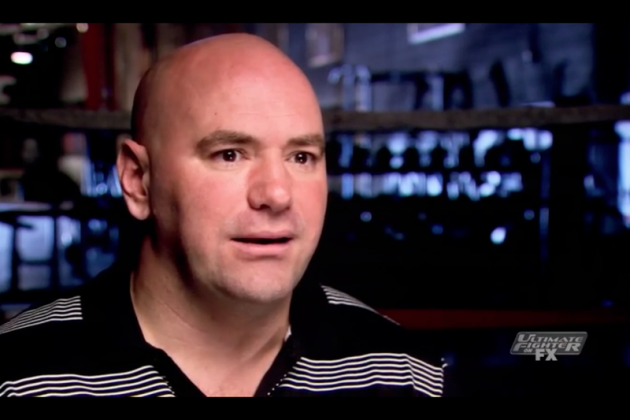 Credit: UFC/FX
"Gilbert Smith is one of the shortest, smallest guys here. I don't know why Jon would pick a guy with such a height and reach disadvantage to go in against a guy like Luke Barnatt."
— Dana White, describing his complete, utter confusion regarding Jon Jones' first TUF 17 fight pick of the season.
Gee, it's like Jones has no concept of what it's like to fight at a reach disadvantage!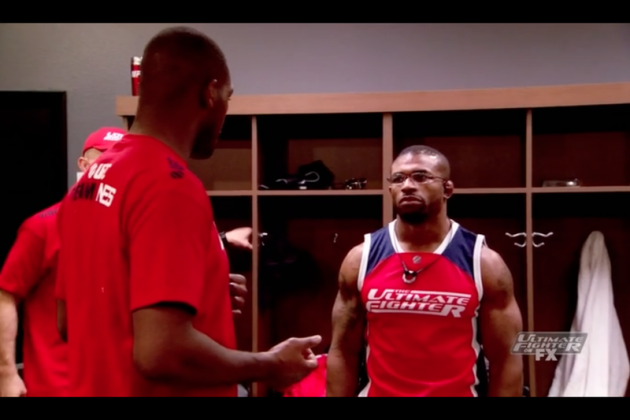 Credit: UFC/FX
"I believe in you. That's why I stuck with you. As long as I believe in you, you've got nothing to worry about, my friend."
— Jon Jones to Gilbert Smith, doing his best Jesus Christ impression.
Credit: UFC/FX
"Controversy is nothing. It's nothing! It means nothing! It holds zero weight."
— Jon Jones, the man who killed UFC 151 and got a DUI. In the same year.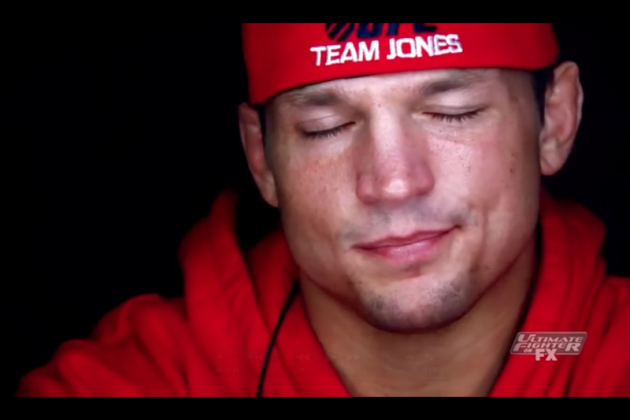 Credit: UFC/FX
"I never once doubted him to win the fight. I think once the fight happens, he's going to beat Luke. Luke's not that good, and Gilbert, I think, is just better than him."
— Adam Cella, shortly after telling Gilbert Smith that he was doubting his ability to win the fight.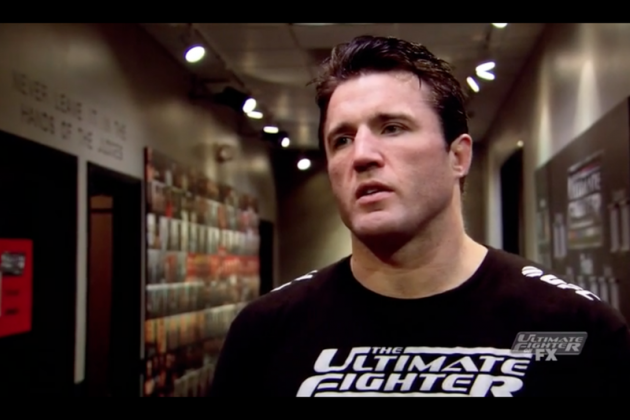 Credit: UFC/FX
"It's a cage fight. It doesn't require a ton of thought."
— Chael Sonnen on the Uriah Hall vs. Adam Cella fight (and his spinning backfist attempt against Anderson Silva).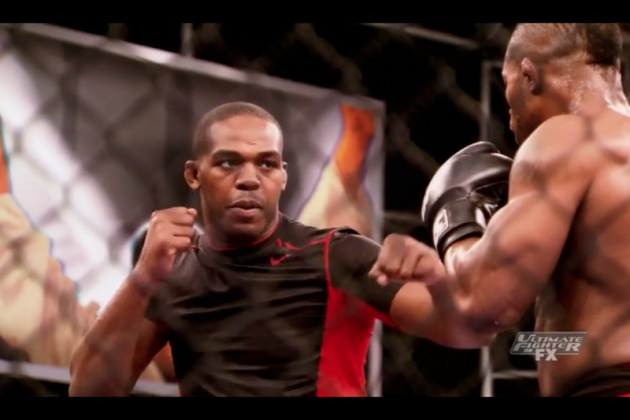 Credit: UFC/FX
"Don't feel sorry for yourselves, ever. It's a cold world. No mercy."
— Jon Jones' pep talk to his team. Also, the exact same thing he told all the other UFC 151 fighters.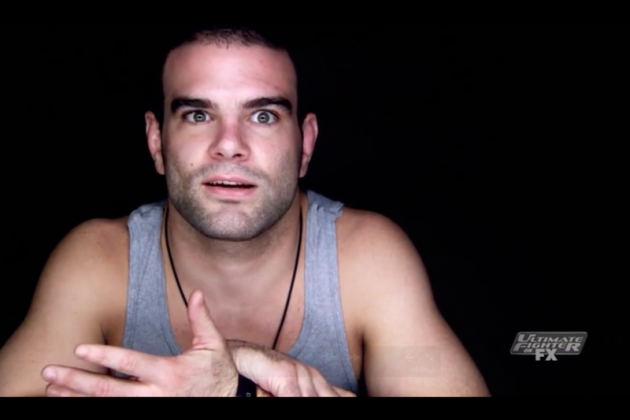 Credit: UFC/FX
"Everyone's jockeying for position, playing this game of 'Who wants to fight whom?' I'm like, what the f*** guys, let's just fight. Fighting shouldn't be a game, picking your opponents."
— Uh-oh. Jimmy Quinlan seems to have forgotten that he's on a reality TV show competition.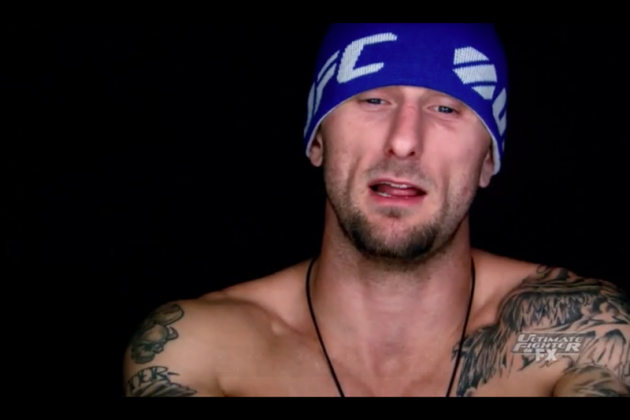 Credit: UFC/FX
"Adam isn't afraid of Uriah, and I'm really glad about that. Adam wants to get in there and fight Uriah. Adam's cojones, when he said that, looked like melons, I guess."
— Bubba McDaniel, amateur testicles evaluator.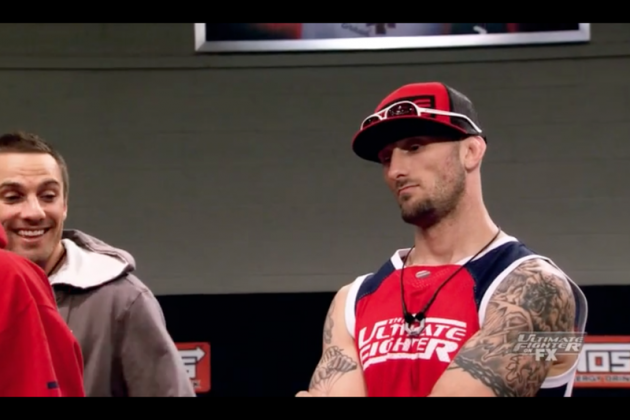 Credit: UFC/FX
"I don't know if he was scared, if his team was scared. Kevin, you should've taken the fight, man."
— Bubba McDaniel, heartbroken that Kevin Casey left him at the cageside altar.
Seriously, does no one on either team remember TUF is a reality TV competition tournament?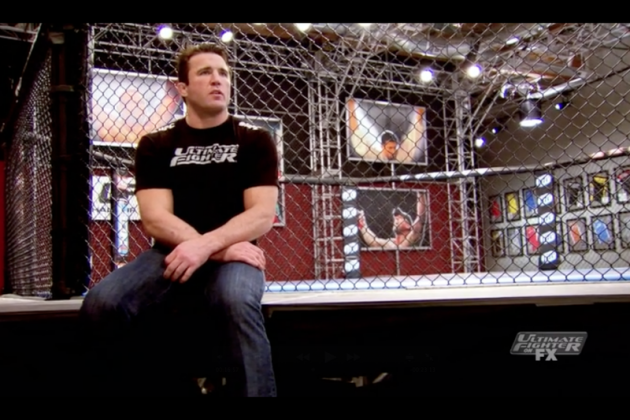 Credit: UFC/FX
"They'll tell you failure is not an option. That is ridiculous. Failure is always an option. Failure is the most readily available option at all times. But it's a choice. You can choose to fail. You can choose to succeed."
— Chael Sonnen, with the most memorable (and honest) thing we've heard on the show yet.