The All-Motorsport Power Rankings: Week 12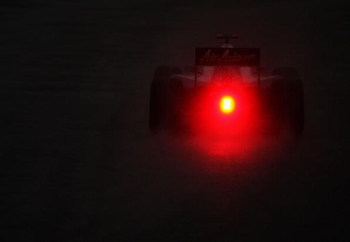 In the books this week; the first half points Grand Prix in 18 years, yet another Loeb win, a record the ALMS don't want and THE most boring NASCAR race in history.
Incredibly it was the IndyCar race at St. Petersburg that proved to be the gem. A series that has appeared to be on its knees all winter, and has been the butt of a few comments found within these very rankings proves to be the highlight of the weekend.
15 Raphael Matos (IndyCar)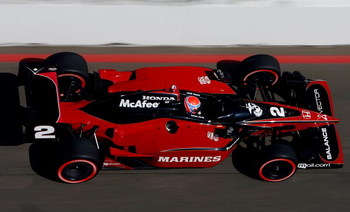 Now that Danica's lost one play-mate in Milka Duno, she needed a new target for the season. Rafa's move may have earned him that 'honour'.
14 Jari-Matti Latvala (WRC)
Jari-Matti was on a roll early in Portugal, winning two of the first three stages, then he went for a different roll on stage four.
13 John Andretti (IndyCar)
NASCAR fans rejoice: John Andretti's going to Indy!
Sorry Indy Car.
12 David Brabham (ALMS)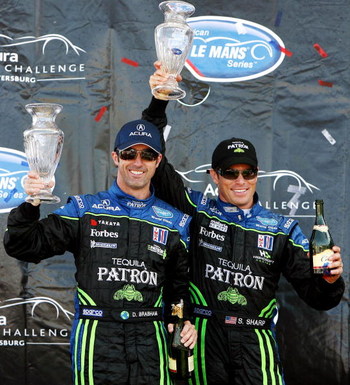 ALMS Good News: Acura's new prototype took it's first win in St. Petersburg
ALMS Bad News: A record low of 17 cars on the grid. Ouch.
11 Paul Menard (NASCAR)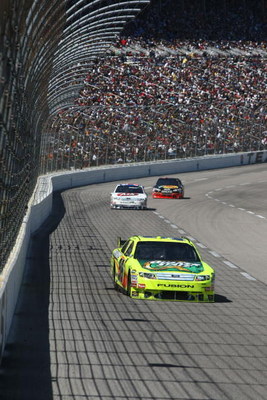 Paul Menard finished 13th at Texas, on the lead lap and didn't crash, not even once.
I know, I know, I don't believe it either.
10 David Reutimann (NASCAR)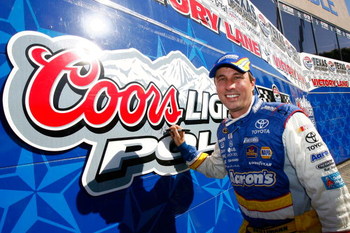 One year ago they were sweeping Aaron's 00 shards off the track, this year Aaron's 00 car swept all at the track, winning pole.
9 Nick Heidfeld (F1)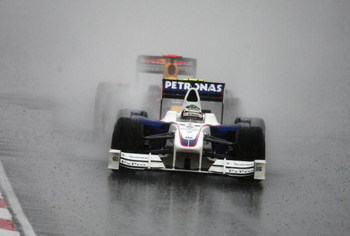 8 Sebastien Loeb (WRC)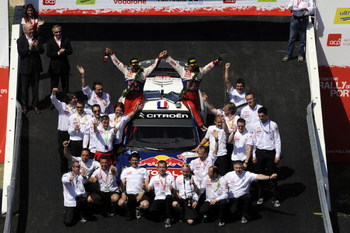 Between rolling Fords and rapid Norwegians Seb was on his normal form, winning nine stages, including all six on the second day.
Brilliant! I just can't get excited about it!
7 Stefan Mucke (Le Mans Series)
Took the maiden win for the new P1 Aston in Barcelona, leading home by 14 seconds after six hours of racing and a thrilling final 30 minutes.
Now, if we could only get it on TV...
6 Timo Glock (F1)
Shock of the day! Intermediate tyres are best in....
Wait for it...
Intermediate conditions!
5 Junior Strous (Indy Lights)
4 Justin Wilson (IndyCar)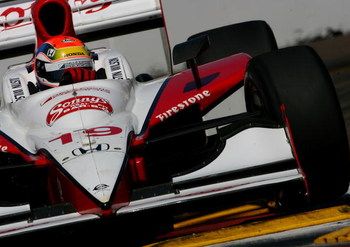 Justin probably thought a move to Dale Coyne was a move down the order from NHL
And it was, for a few hundred meters.
3 Jenson Button (F1)
Jenson had a rather "unorthodox" celebration after Australia.
So, Jessica, half points...
2 Jeff Gordon (NASCAR)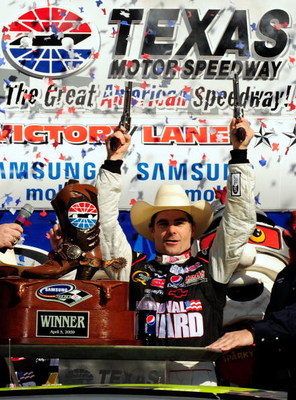 I suppose it's a good thing that little Ella didn't go to Texas, she would have only fallen asleep.
1 Ryan Briscoe (IndyCar)
After basically an entire offseason talking about the events concerning the No.3, Ryan pointed out that Penske still has a legitimate shot at the title.
Keep Reading