5 Under-the-Radar College Basketball Studs Every NBA Fan Must Know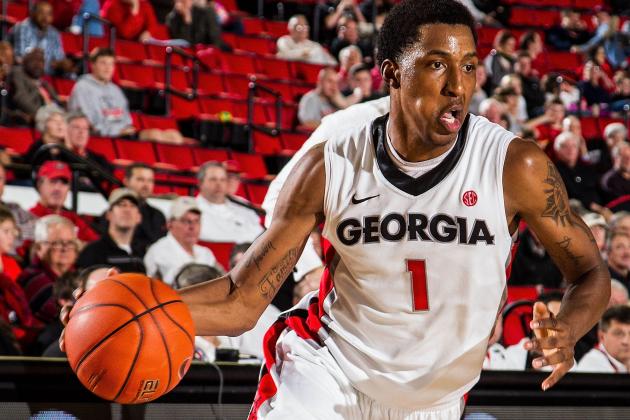 USA TODAY Sports

Some of the top college basketball players in the country play for schools that rarely get TV time. Others have been right in front of our eyes but, for whatever reason, go overlooked.
The following NBA prospects may not have All-Star potential, but they possess certain qualities or skill sets that should translate to long and useful careers.
Begin Slideshow

»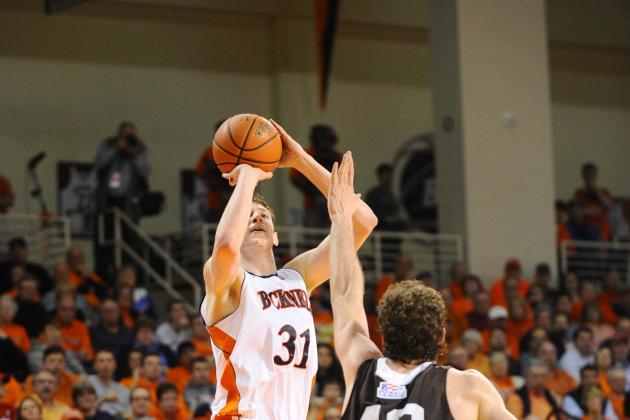 James Lang-USA TODAY Sports

Mike Muscala has followed through on his promise as a junior by making it impossible to ignore him as a senior.
With numbers like 19 points and 11.5 rebounds per game, you'd think he'd be a little more above the radar than he currently is.
Muscala's standout strength is his ability to create easy shots for himself in the half court. At 6'11'', he's able to separate and score over either shoulder in the post. Facing up on the perimeter, he's capable of converting from the mid-range out of the triple threat or as a pick-and-pop target.
But what should help Muscala land on your living room TV screen will be the toughness he brings on the boards. Muscala's desire to rebound will be coveted by NBA teams who lack an interior presence.
I have Muscala slated to go No. 26 overall to the New York Knicks in the 2013 NBA draft.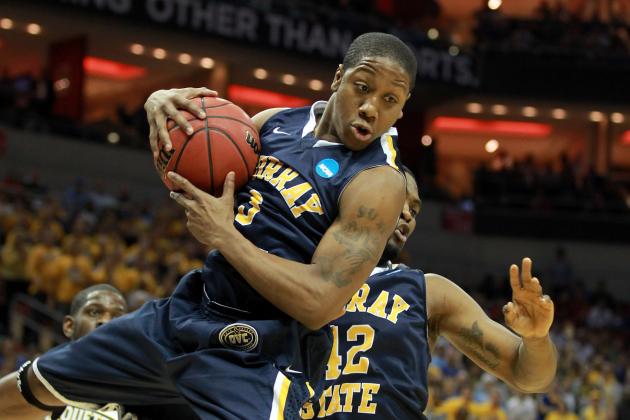 Andy Lyons/Getty Images

I have little doubt that Isaiah Canaan will find a spot in an NBA rotation.
He makes up for size and explosiveness with strength and quickness. He's a breakdown guard—someone who can beat his man off the dribble and trigger the defensive collapse, which inevitably creates four-on-threes and easy scoring opportunities in the half court.
Canaan also absorbs contact and finishes after it or uses finesse to drop a floater right over traffic.
But what I love most about his game is something most guards don't develop until they're already in the league. Canaan is an elite three-point shooter with NBA range. He's shot over 40 percent from downtown in his first three years at school, and he puts them up in volume. Canaan made three three-pointers per game as a junior and is making 2.9 per game today as a senior.
Being able to shoot with range, especially off the dribble, is a skill that translates because of the frequent ball screens point guards see in the NBA. The screen provides the ball-handler with just enough space to go over the pick and pull up.
Beyond his skill set, Canaan leads by example and seems to thrive when the pressure is greatest. He's a good bet to earn a roster spot with a pro team this summer.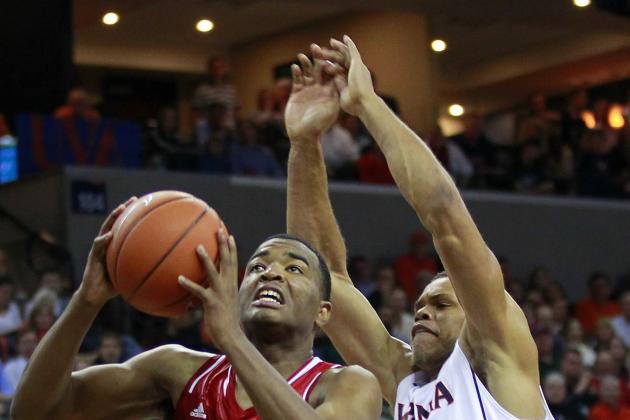 Geoff Burke-USA TODAY Sports

With so much star power on North Carolina State, it's easy to overlook the team's most efficient and arguably top NBA prospect.
T.J. Warren's most impressive quality is his ability to score from anywhere in the half court. Because of this, he's in scoring position whenever he touches the ball. Warren can convert baskets as a spot-up shooter on the perimeter, pulling up off two feet or sending floaters off one.
He also has good size for a 3 at 6'8'' and 233 pounds.
Warren's ability to mesh physicality with finesse gives defenders a different look on a possession-by-possession basis. He's a tough cover for anyone and has the potential to find a spot in the 2014 NBA lottery.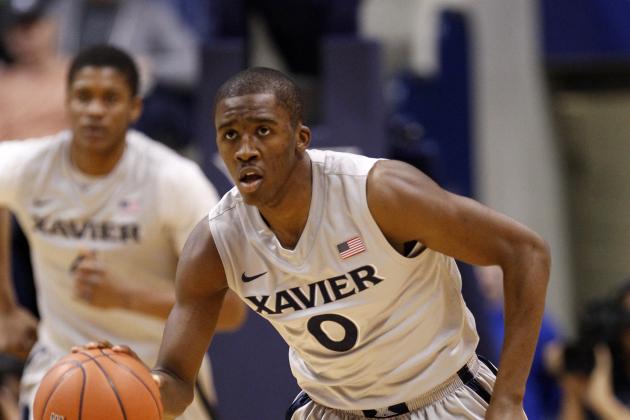 Frank Victores-USA TODAY Sports

Semaj Christon's body was built for the type of game that he plays. At 6'3'', with a strong frame and long arms, Christon has textbook size along with the athleticism required to comfortably run the point.
As a freshman, Christon is averaging 14.9 points and 4.5 assists per game for Xavier.
Like any good point guard, Christon can break down the defense and create opportunities for teammates, or he can hit the gap and explode above the rim. He uses angles well when attacking the basket and knows how to separate when taking off of one foot.
Christon has plenty of work to do on the perimeter, most notably adding range and improving his overall accuracy, but he's already flashed his potential without preparing or warning the public.
Expect Christon to be a trendy draft riser in 2013-2014.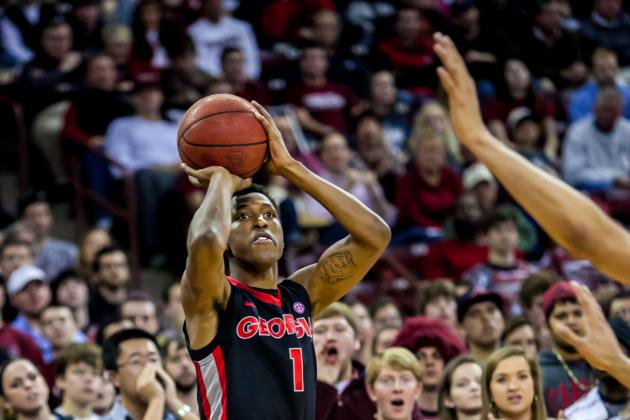 Jeff Blake-USA TODAY Sports

Kentavious Caldwell-Pope flashes his NBA potential just by standing on the floor.
He's a guy who should be salivating at the chance to get measured physically and tested athletically at the NBA draft combine. At 6'6'', with long arms and excellent athleticism, Caldwell-Pope has the physical tools used for manning the off-guard slot.
He's a silky smooth guard with NBA three-point range and can get to the rack with two dribbles from the perimeter. Though not much of a shot-creator, Caldwell-Pope will find a role supporting playmakers at the next level.
Defensively he's an asset, with the length and lateral quickness to defend any position 1 through 3.
Sizable athletes who can defend the wing and spot up from long-range tend to find niches in the NBA as part-time players. There's a chance he goes first round and earns a few contracts along the way.