5 Reasons Dallas Mavericks Can Still Make a Playoff Push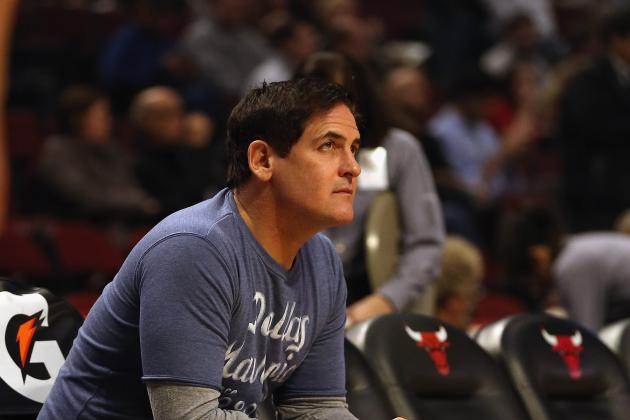 Jonathan Daniel/Getty Images

At 20-28, the Dallas Mavericks are having their worst season in recent memory and certainly haven't met the expectations that the fans or the organization had for them coming into 2012-13.
Despite having a disappointing season up to this point, the Mavs must remain focused for their remaining 34 games.

With plenty of basketball left to play, the Mavericks shouldn't be positioning themselves for a lottery position just yet. Dallas is a team with plenty of veterans and proven players in the NBA, and they have the talent to make up the ground they need to in the standings.
Although it might be difficult, Dallas making the playoffs for the 13th consecutive season is still an attainable goal for the 2012-2013 season.
Begin Slideshow

»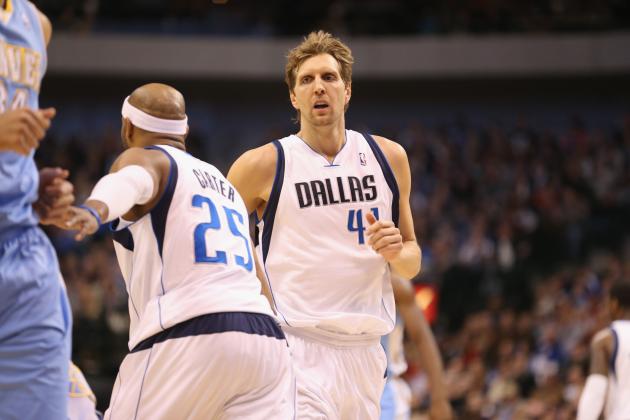 Ronald Martinez/Getty Images

Like many below average teams in the NBA, where the Dallas Mavericks really have struggled this season is on the road.
Despite having a respectable 12-9 home record this season, the Mavericks are just 8-19 on the road, which is why they sit eight games under .500.
The good news going forward is that the Mavericks only have to play 14 more road games this season, while they still get 21 games at the comfort of the American Airlines Center in Dallas.
Dallas plays seven of their next eight games at home, so now is the time for the Mavericks to try and shave some of the six games off between them and the eighth-place Rockets in the standings.
Later on in the season, Dallas also has another six-game homestand in late March.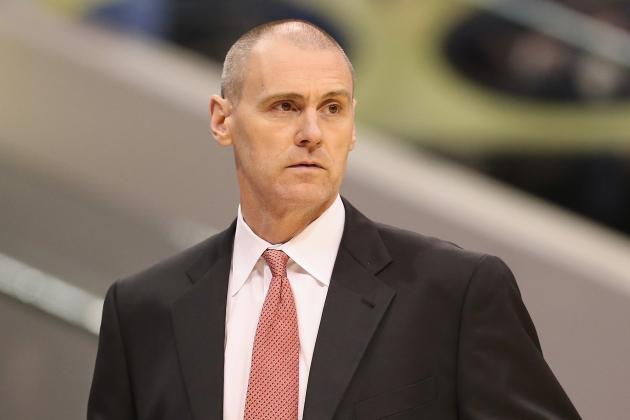 Ronald Martinez/Getty Images

Erik Spoelstra, Gregg Popovich, Doc Rivers, Rick Carlisle. That's the entire list of active NBA coaches who have won an NBA championship.
While there are plenty of great coaches in the league who haven't won that elusive ring, it puts those four names on a pedestal in terms of respectability in the NBA.
Carlisle has not only won a championship, but he also has paid his dues in the NBA. The 53-year-old head man for the Mavericks is a former NBA Coach of the Year who has missed the playoffs in only one season of his 10-year coaching career.
While one can hardly blame Carlisle for what is going on with the Mavericks this year, it still is a little surprising to see the team struggle as much as they have.
Still, with Carlisle's level head and experience in the NBA, he is one of the few coaches in the league that seem capable of turning a season like the Mavs are having now in the right direction.
Carlisle may need to pull a rabbit or two out of his hat, but one of the best coaches that the NBA has to offer will do everything in his power to get the Mavericks into the playoffs.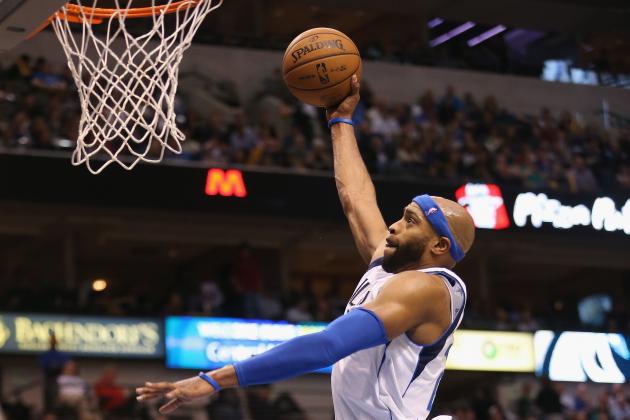 Ronald Martinez/Getty Images

The Dallas Mavericks are a disastrous 1-8 this season in overtime games. Even if Dallas was able to get to just .500 in those games, they would be in a much closer position to the playoffs right now.
Furthermore, Dallas is just 6-6 in regulation games decided by six points or less—not a terrible mark by any means, but not what a team that is trying to battle their way toward the playoffs needs.
Dallas has been able to hang in it with many top tier teams in the NBA this season. However, their poor late-game execution has caused them to drop several games that have come down to the final one or two possessions.
Many of this has to do with the fact that the Mavericks have almost an entirely new roster this season and haven't quite figured out how to win together yet. Still, if the Mavericks were able to win more close games, they would be much better than 20-28 overall.
The good news is that the amount of close games they have played in does show one thing about their team—they aren't that far away from being a playoff contender.
If Dallas can improve their late-game execution and win more close games in the second half of the season, their record should start to improve.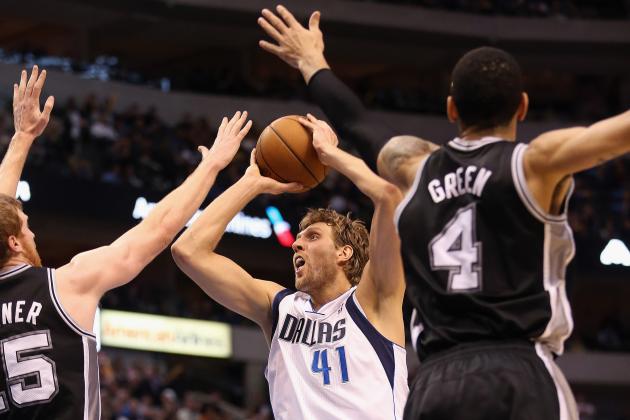 Ronald Martinez/Getty Images

After missing two months of action to start the season, Dirk Nowitzki finally returned to the Mavericks lineup in late December.
While Dallas hasn't exactly been lighting it up since his return, a healthy Dirk adds another element to the Mavs lineup.
After getting his feet under him upon his return from knee surgery, Nowitzki picked it up in late January, including a 26-point performance against Portland last week before getting re-injured before the Golden State game on Thursday.
When Nowitzki returns to 100 percent from this injury, the Mavericks will be in a position to have the full roster at their disposal for their playoff push, including the Dirk Nowitzki of old that Mavericks fans have gotten used to seeing dominate the game over the years.
Dirk may not be in a position to score 25 points a game this year, but having him back and being able to dominate the ball on offense allows the Mavericks to be at their best.
As good as O.J. Mayo was early in the season, Nowitzki is the clear choice to be the go-to scorer for the remainder of the season. Hopefully, Dirk will use the All-Star break as an opportunity to completely rest up and get healthy.
When he gets back, Nowitzki should be ready to make a push toward the postseason to keep his own personal streak, as well as the team's streak of playoff appearances alive.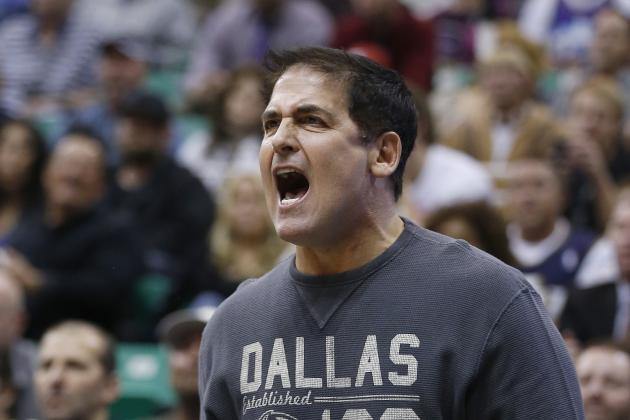 George Frey/Getty Images

While the Mavs may still have a shot at the playoffs if they keep their current roster, their best bet is to try and improve before the trade deadline.
At first glance, the Mavericks may not seem like the most attractive team to make a big trade with. However, in a multi-team deal, Dallas could score a star player if it is done correctly.
Dallas has a lot of expiring contracts that they can shell out to teams looking to clear up cap room next season. Plus, guys like Chris Kaman, Elton Brand, Vince Carter and Shawn Marion are all veterans looking for a ring who could help out a contending team.
One thing for sure is that Mavericks owner Mark Cuban will make every phone call he needs to in order to land a big deal for his team.
Cuban isn't the most popular guy in the league, but his aggressiveness and willingness to spend has never been something has been criticized for.
It's unclear at this point what big name could potentially end up in Dallas. However, if Cuban is able to pull the right strings and improve the team, they could end up sneaking their way into the postseason.