How to Solve Milwaukee Bucks' Frontcourt Logjam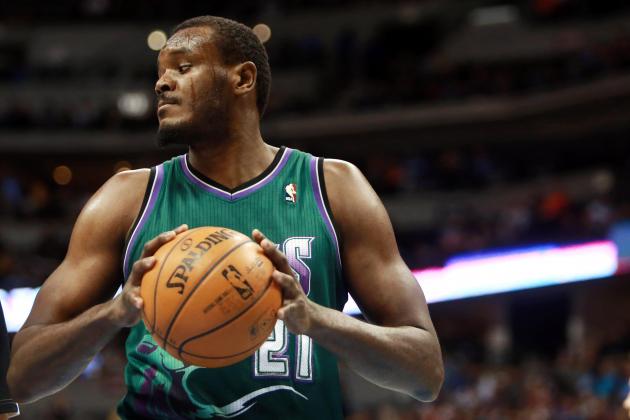 USA TODAY Sports

The Milwaukee Bucks have a slew of frontcourt players and only one—Larry Sanders—has shown why he should receive regular minutes.
Sanders is in the midst of a breakout year, currently averaging 8.5 points per game, 8.5 rebounds per game and a league-leading 3.2 blocks per outing.
After Sanders, plenty of concerns emerge. It's not like the Bucks are lacking in frontcourt depth, as they have nine players who can function as either a power forward or center (Sanders, Ersan Ilyasova, Samuel Dalembert, John Henson, Drew Gooden, Ekpe Udoh, Joel Przybilla, Luc Richard Mbah a Moute and Tobias Harris).
Mbah a Moute and Harris can be played as wings, but they have the capabilities of running the power forward position as well.
Fortunately, Ilyasova has recently been playing at a high level, revealing why and how he earned a hefty extension last offseason. However, consistency has been an issue all season with him. Can he ride his recent success for the remainder of the year?
Even if he does, the Bucks are still clogged in their frontcourt. They need to address this dilemma in an assortment of ways, or else their rotation will continue to shuffle on a game-to-game basis.
Here are five ways Milwaukee can solve their frontcourt confusion.
Begin Slideshow

»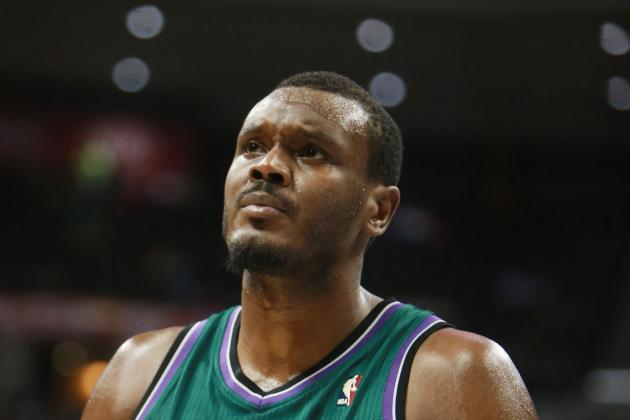 USA TODAY Sports

Samuel Dalembert just compiled the most impressive game of his career. Against the Denver Nuggets on Tuesday, he tallied 35 points (17-21 field goals) and 12 rebounds in just 27 minutes of action.
So, why trade a guy who can dominate a game like this? There are a couple reasons.
First of all, don't let that performance fool you. The rebounding numbers he notched against Denver are typical for him, but the scoring output surely isn't. 35 points was a career-high (his previous career-high was 27, and his previous season-high was just 15).
Dalembert is a capable center, both offensively and defensively, but Bucks fans shouldn't begin to think that the 31-year-old is suddenly going to start averaging 20 and 10. That's simply not happening.
Secondly, Dalembert's recent eye-opening performance is exactly what his trade stock needed. This was the ideal way to raise eyebrows around the league.
It shows he's healthy and is more than capable of contributing. Therefore, the Bucks should trade him while he has value.
Furthermore, he possesses an expiring contract, which is enticing for interested suitors.
Trading Dalembert is thus a wise move that could result in a worthwhile player or draft pick gained in return. Plus, his departure alleviates a layer of the current logjam in Milwaukee's rotation.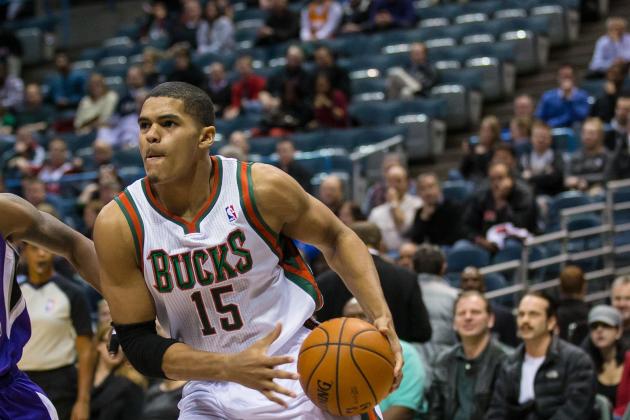 Jeff Hanisch-USA TODAY Sports

Dalembert isn't the only big man the Bucks should shop.
Truthfully, it would be ideal for them to deal Drew Gooden, but his contract runs through 2014-15. As a result, it's unlikely that a team would even be willing to give up a second-round pick for him.
They could much more realistically shop youngsters Tobias Harris and Ekpe Udoh, who are both seeing very limited (if any) minutes on most nights.
You can only have so many "projects" on an NBA ball club, and both of these players are projects who have a long way to go. They should decide which one has the most potential and then crystallize a game plan to develop this individual.
They should then take the other player and dangle him in trade scenarios. Honestly, neither player is going to generate much interest, but this is a deal that simply enables there to be more room in the Bucks' frontcourt. That's the motivation for the deal.
If the Bucks can trade Dalembert and one of Harris of Udoh, they've at least alleviated the logjam of big men a bit. This is step one.
Step two is figuring out who, amongst the players left, should be showcased in the regular rotation.
Jeff Hanisch-USA TODAY Sports

John Henson is oozing with potential, and the Bucks are wise to utilize and develop him.
His per-36 numbers, courtesy of Real GM Sports, are eye-popping for a 22-year-old rookie: 17.0 PPG, 11.8 RPG and 1.7 BPG.
Henson's capabilities are evident by looking at those statistics, and he's only going to get better with time.
He figures to be a crucial figure in Milwaukee's rotation as we look into the future, so the Bucks should begin giving him 20+ minutes a night now (he's currently averaging only 13.0 minutes per game).
He still needs to learn more in terms of discipline on defense and awareness on offense, but those things will come through playing more and gaining maturity. His upside is clearly there, and the Bucks should thus seek to showcase him in more distinct fashion.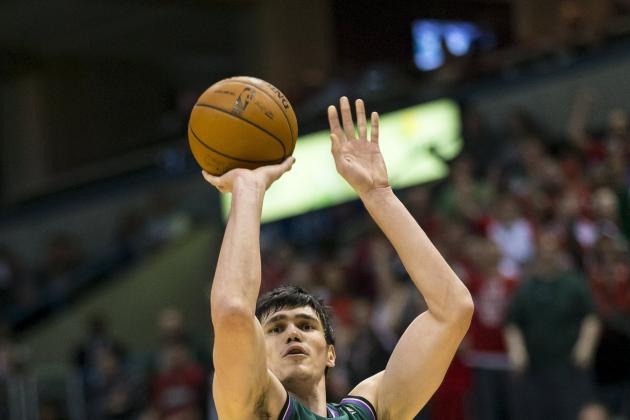 Jeff Hanisch-USA TODAY Sports

One of the issues for the Bucks has been their unstable allocation of frontcourt minutes.
On some nights, Ilyasova plays hefty minutes. On others, he's watching from the cushioned seats for most of the game. This inconsistent pattern has been seen with other big men as well.
This presents concerns in terms of confidence and chemistry. How is Ilyasova supposed to gain confidence if he feels like his minutes are constantly changing? Plus, how is Brandon Jennings supposed to mesh with an array of different mixes on the floor?
New coach Jim Boylan appears to be doing a better job of establishing a steady rotation, but this should be amplified all the more in Milwaukee's philosophy.
Sanders and Ilyasova should see 30-35 minutes per game. Henson should net approximately 20. One other big man (Dalembert if he's not traded) should also receive 10-15 minutes a game (more if there's foul trouble).
These minutes should not waver, even if a player like Ilyasova is having an off-shooting night. Give him assurance that the team is backing him even when his shot isn't falling. This should enhance overall team chemistry, and it should enable Ilyasova to play with more confidence (and thus more production).
Establishing this steady rotation is a must for Milwaukee during the remainder of the season, or else their inconsistency and lack of unity could be a recurring theme.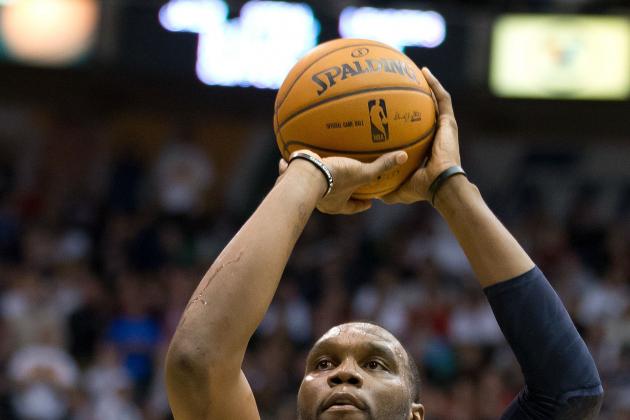 USA TODAY Sports

If this last idea happens, then scratch some of the focal points in slides 3-4, because an elite big men would throw a completely new wrinkle in Milwaukee's style of play.
One of the issues amongst Milwaukee's big men is that nobody is near being elite, not even Sanders. The guard play, on the other hand, features two of the most electrifying playmakers in the league in Brandon Jennings and Monta Ellis.
Perhaps it's time to part ways with Ellis and seek to land a legitimate frontcourt compliment to Jennings. If the right deal presents itself, the Bucks should pull the trigger.
The team for the Bucks to call is the Utah Jazz. Here are a couple ideas involving their upper echelon big men:
Trade 1 (See it on Trade Machine):
Bucks get: F Paul Millsap, G Randy Foye
Jazz get: G Monta Ellis
Millsap possesses an expiring contract for Utah, so they may unload him before the trade deadline. Milwaukee would be a fitting destination. He may not quite fall under the "elite" category, but he is quite a good all-around player.
Plus, the Bucks also nab Foye in the deal, who is an adequate backcourt addition to either start or bring off the bench.
For Utah, they land the potent guard that their rotation currently needs in Ellis.
Trade 2 (See it on Trade Machine):
Bucks get: C Al Jefferson, G Randy Foye
Jazz get: G Monta Ellis, C Samuel Dalembert
Al Jefferson, whose contract also expires at season's end, would give the Bucks an All-Star caliber weapon in the middle. This would balance out their roster and give them quite a combination in Jennings and Jefferson. This team could make some noise come playoff time.
Utah, once again, lands Ellis and also gains a competent replacement for Jefferson in Dalembert.
This is clearly all speculation, but one option for the Bucks to consider in their frontcourt logjam is trading for a player who's clearly above the rest. The two options presented here would help the Bucks in a big way, enabling them to become more multi-dimensional.
No matter what the Bucks do, they must do something. Their current frontcourt situation is unsteady and in need of direction.