The Yankees May Be Indestructible In 2009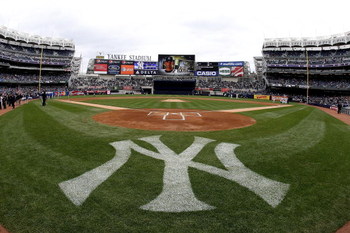 I am not only writing this because I am a Yankee fan, but because the Yankees seem indestructible. In this slideshow, I will be talking about the reasons why the Yankees will be dominant in 2009, from a new manager, to a new stadium, to new players in that stadium, as well as current players who still have it. Once again, I am not writing this as a Yankee, but as a baseball fan, so disrespectful people, please step off. Also, I know that I left out some stars like Nady and others, and I respect them, I'm just in a little rush. Please be an adult about commenting this article, please don't be disrespectful, have a nice read!
Joe Girardi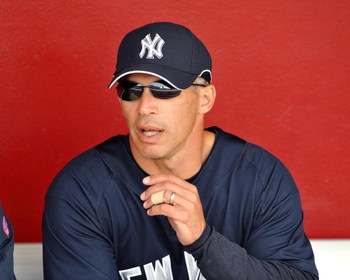 The manager of the New York Yankees, Joe Girardi is an amazing addition to the Yankees. I personally think that Torre was a little better, a little too abusive of the bullpen, but an amazing manager. Girardi is definitely going to do well as Yankee manager. now that he is used to being the manager of the Yanks.
The New Yankee Stadium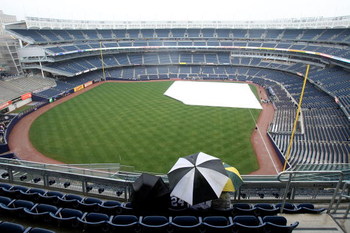 Hopefully the New Yankee Stadium is going to bring even better luck than before, and as impossible as that sounds, the Yankees can do the impossible. Hopefully the new stadium will do well holding the Yankees for the next few years. Robinson Cano christened the stadium with the first home run of the stadium. That homer was unofficial, lets see who hits the official one in about 11 days.
A.J. Burnett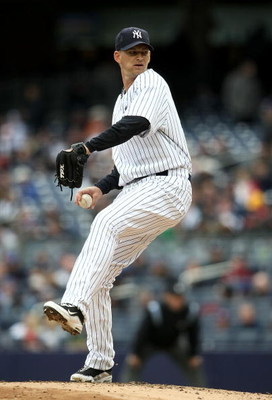 This amazing pitcher, though sort of a loose cannon, is still a good pitcher. Being one of the new stars of the Bronx, I thought that he was going to get a little nervous in his first start. That wasn't the case, it doesn't matter whether he won or lost, he had a good start nevertheless.
CC Sabathia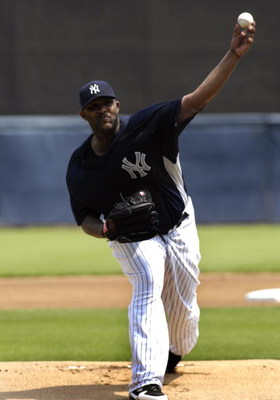 One of the first acquisitions of the New York Yankees, CC will be doing great for the Yankees, just as he has showed in Spring Training. CC's wife didn't really want to come, but thank God for the Yankees everything happened so that CC could come to the Bronx. With him pitching, the Yanks are in good hands.
Mark Teixeira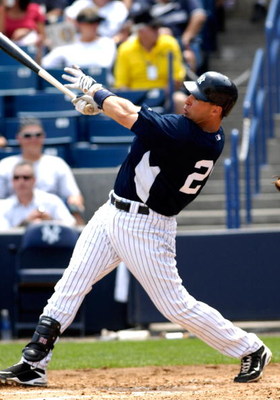 Our new, great fielding, switch hitting, hard hitting, first baseman will hopefully carry New York to the World Series. Teixeira is an amazing fielder, and a pretty good home run hitter. Giambi was a good player and a better home run hitter, but Teixeira, I think, is better.
Alex Rodriguez
Regardless of the controversy about Alex, he is still a great home run hitter without steroids and the Yankees are lucky to have him. When his surgery is over, hopefully he'll be just as good again!
Derek Jeter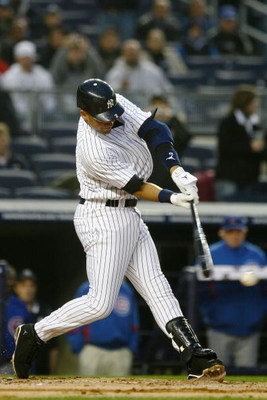 Our shortstop, Derek, is one of the best shortstops in baseball history. The Yankees should be proud to have him, as they are. Derek will definitely get in done in 09.
Joba Chamberlain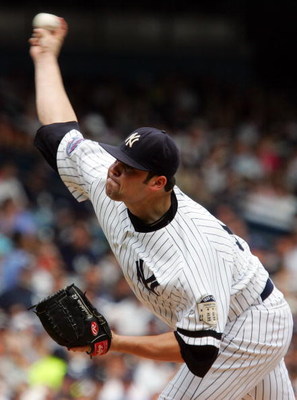 This young, hard-throwing star will definitely be someone to be a pretty big part of the season for the Yanks. This man, to me, is the best rookie that the Yankees have to offer.
Keep Reading

New York Yankees: Like this team?