5 Reasons Why Jason Dufner Is Due for a Breakout Year
Jason Dufner played well for the United States in the Ryder Cup in 2012.
Mike Ehrmann/Getty Images
Jason Dufner had every reason in the world to go into the tank in 2011 after blowing a final-round lead in the PGA Championship and losing in a playoff to Keegan Bradley.
But after missing a pair of cuts, he finished the year this way: T31, T6, T13, T10, T10.
That strong finish should have been an indication of what was to come for Dufner.
And when he built on that to post a two-win season in 2012, it became obvious that Dufner was here to stay.
Here are five reasons why Dufner will have a breakout season in 2013.
1. He's Coming off a Semi-Breakout Year in 2012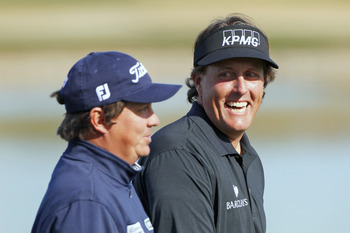 Jason Dufner with an almost-smile with Phil Mickelson.
Hunter Martin/Getty Images
He won twice in a three-week span last year and finished the season with five top-20s.
And yes, he even had time to perform well in his first Ryder Cup experience.
He earned over $4 million, and when you put it all together, 2012 was a very good year for a guy coming off a heartbreaking 2011 PGA Championship, when he blew a final-round lead and lost to Keegan Bradley in a playoff.
2. Because He's Proven to Have Steely Nerves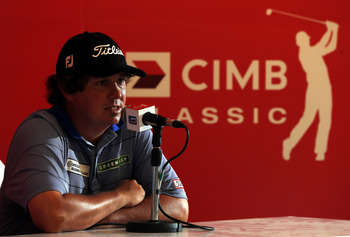 Nothing seems to rattle Jason Dufner.
Stanley Chou/Getty Images
The expression on his face rarely changes, giving the impression that nothing bothers him and that his nerves have been numbed when it comes to golf.
That's obviously not the case, but the 35-year-old native of Cleveland has obviously become quite adept at keeping those nerves under control.
He's a very thoughtful person, and when you combine that with his control of his nerves, you have a guy capable of doing very well for himself in this sport.
3. Because from Tee to Green He Hits It as Well as Anybody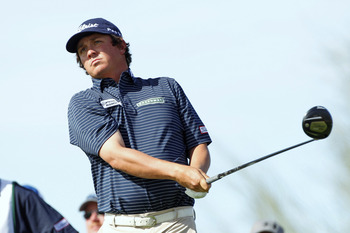 Jason Dufner knows how to find fairways with the big stick.
Hunter Martin/Getty Images
He was pretty good in driving distance and driving accuracy a year ago, and he's started this season off even better.
In his first two starts on the PGA Tour, he's the most accurate driver and is sixth in greens in regulation.
Maybe it's the fact that he is 35 and has gained an appreciation for how hard it is to get onto the PGA Tour and stay there.
4. There's Really No Stage Too Big for Him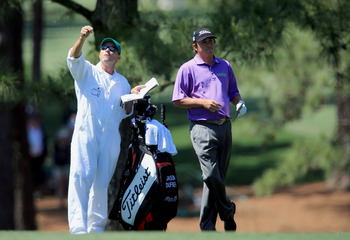 Jason Dufner finished in a tie for 24th at the Masters, despite shooting 75-75 in the final two rounds.
David Cannon/Getty Images
Last year, his worst finish in a major was a tie for 31st in the Open Championship.
Included in that was a tie for fourth in the U.S. Open. He performed well in the World Golf Championship events and was in the top 30 of the three FedEx Cup events he played.
The Ryder Cup validated his year (as if it need validation) when he went 3-1 in his first appearance in the event.
5. Don't Judge a Book by Its Cover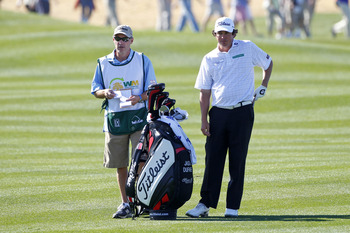 Jason Dufner can make it happen when it counts.
Hunter Martin/Getty Images
Dufner has gotten some strange looks since becoming a fixture on the PGA Tour because of his interesting pre-shot routine that includes what some might think to be excessive waggling.
He's certainly not in the Kevin Na class of waggling, but whatever Dufner does is working.
His clubhead speed (112.60, 108th) and ball speed (167.05, 102nd) will never frighten anyone on tour, but once the clubhead meets the ball, good things happen and will continue to happen for Jason Dufner.
Keep Reading