10 2013 Commits Who Could Win the Heisman Trophy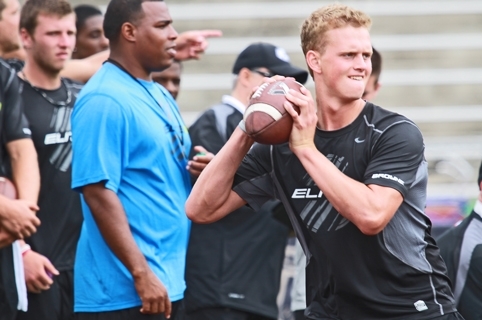 247Sports.com
National signing day is finally here and this is the biggest day on the recruiting calendar. Tomorrow's stars of college football are shining brightly today, and some even say this is the first day of the college football season.
Of course, with so many great players in this 2013 class who will be vying for college football's biggest individual award—and possibly the greatest distinction in all of sports—the Heisman Trophy will be coveted by every player that's announced as part of a recruiting class on Wednesday. Winning the bronze statue is a special honor and this read will look at 10 prospects in this class who could be on track to take home the award.
Keep in mind that while Jadeveon Clowney will be in the conversation in 2013, the award usually goes to quarterbacks and running backs, so that is where the majority of this list is focused.
Begin Slideshow

»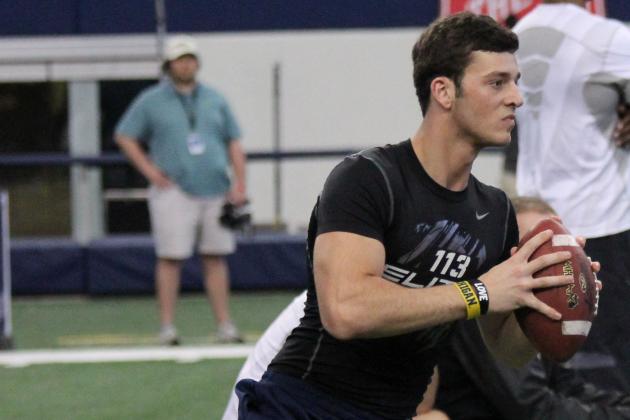 247Sports.com
School: Michigan
The Wolverines have loaded up on talent the past two recruiting cycles. Brady Hoke's squad will be a contender in the Big Ten and a strong candidate to represent the conference in the BCS playoffs in the coming years.
With so much talent in Ann Arbor likely leading them to a lot of victories, surely the pilot of it all will be in the limelight. That pilot will be none other than QB Shane Morris, who has the talent, charisma and leadership to one day contend for the Heisman.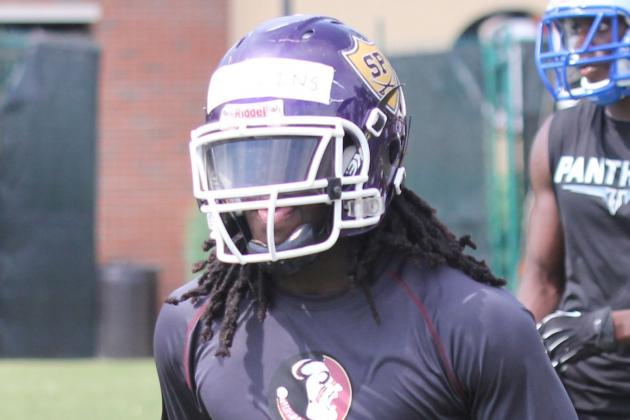 247Sports.com
School: Arkansas
When he was at Wisconsin, Bret Bielema put an emphasis on running the football and most notably turned RB Montee Ball into a potential first-round NFL draft pick.
Bielema is going to turn Arkansas into an SEC version of Wisconsin and Alex Collins will be his Ball in Fayetteville. The 5'11", 200-pounder from Florida has every-down-back size and strength, while also possessing excellent speed.
With his talent combined with Bielema's rep for building potent offensive lines and running the football, I expect Collins to be highly productive and warrant some Heisman consideration before he leaves the Hogs.
School: Oregon
At 6' and close to 210 pounds, Thomas Tyner has remarkable explosiveness and long speed. It's even more impressive when you factor it in with his good size for the RB position.
Tyner also likes to get to the perimeter and his running style is a very good fit in the Oregon offense. The Ducks love speed and Tyner could be able to contribute early.
One day, he'll be the No. 1 RB in Eugene and a highly productive one which will bring on some Heisman talk.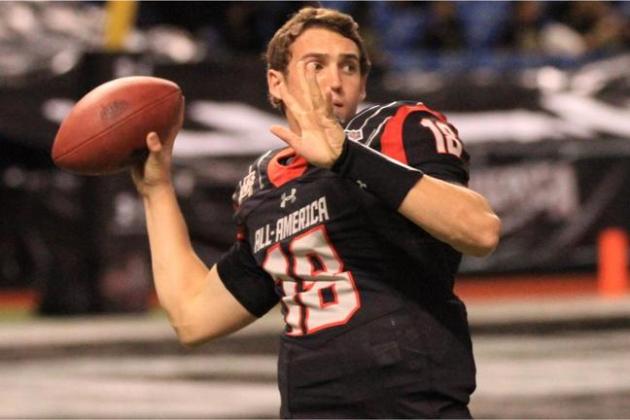 247Sports.com
School: Alabama
AJ McCarron will come into the season as a Heisman favorite due to Alabama looking for its third consecutive BCS title. One of the reasons many will say that McCarron is in the Heisman mix is because of the talent that surrounds him on the 'Bama roster.
The next guy up to take over the Crimson Tide ship could be Cooper Bateman, who has more natural talent at this point than McCarron had coming out of high school. The 6'3", 200-pounder from Utah has a cannon blaster of an arm and good straight-line speed.
Alabama will be winning games for a long time and Bateman should be the QB at the helm, which will result in a Heisman campaign.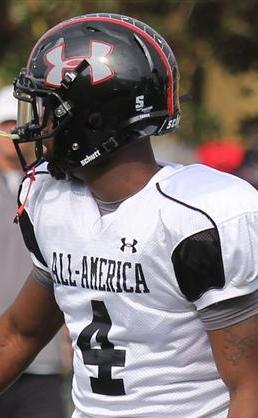 247Sports.com
School: Alabama
Robert Foster may have some obstacles to overcome to win the Heisman, such as Amari Cooper maybe one day beating him to it, Cooper Bateman potentially contending for the award himself and the fact that Foster is a WR.
Yet, the 6'2", 190-pounder from Pennsylvania is very explosive and electric. He should dazzle observers in the SEC as both a WR and in the return game.
If things go right, Foster could have a Desmond Howard type of career.
School: Alabama
Another 'Bama commit, Derrick Henry is a 6'3", 240-pound RB that has an athletic, elusive and speedy running style. Some feel he may be moved to another position, but I think the big man is an RB at heart.
Henry, if left at RB, has the potential to be the next great 'Bama RB. He's been highly productive throughout his high-school career, setting many rushing records, and is already on campus in Tuscaloosa.
The Crimson Tide always put together a good OL front, so Henry should have alleys to run through to produce at a high volume.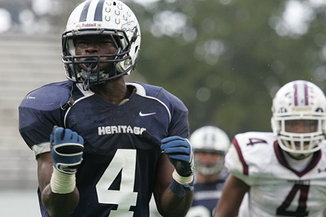 247Sports.com
School: Notre Dame
Another team that is going to be winning a lot of games in the national spotlight for years to come is Notre Dame. Greg Bryant is likely to contend for carries right off the bat in South Bend in 2013.
At 5'11", 195 pounds, Bryant runs hard, attacks downhill, has good power and a burst to and through holes. Productive, tough, quick and instinctive are the characteristics that I associate with Greg Bryant.
He should be the No. 1 RB in South Bend soon, and with Notre Dame winning many games on the big stage, Bryant could be in position to seriously challenge for the Heisman one day.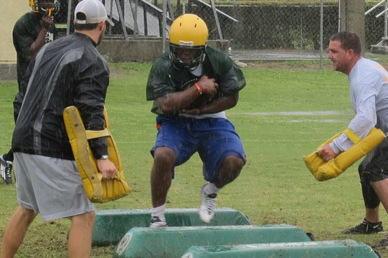 247Sports.com
School: Florida
Kelvin Taylor is the State of Florida's all-time leading rusher, so he comes in with already a lot of of attention. His father is Fred Taylor, who was a great RB for the Gators and a Hall of Fame-caliber player in the NFL, so you know Kelvin has a good pedigree.
Combine that with playing for mighty Florida, who'll compete for both SEC and national titles on a regular basis. Then add the fact that he's a 5'10", 216-pounder that has instincts, vision, elusiveness and power, and you start to see a potential Heisman winner.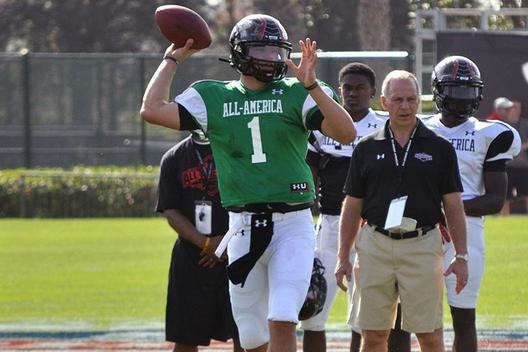 247Sports.com
School: Penn State
Sure, Penn State will have no postseason eligibility and depth won't be so plentiful in Happy Valley, but Christian Hackenberg is projected to just be too good not to garner attention for any awards.
He'll likely redshirt this year and then take over in 2014. I expect him to come in and be productive right away when he starts for Penn State, as the 6'4", 215-pounder has a great skill set and will be coached by Bill O'Brien himself.
While he may not have bowl games to showcase his talents, the regular season could be all that the very talented Hackenebrg needs to get in the Heisman mix.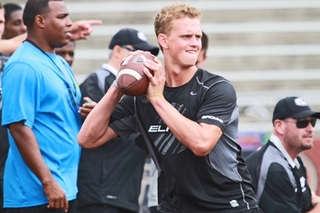 247Sports.com
School: USC
USC QBs are always in the Heisman conversation, from Carson Palmer and Matt Leinart each winning the award to John David Booty, Mark Sanchez and Matt Barkley all being contenders at one point in their career.
Max Browne is the QB of the future in Troy and has the talent, leadership and work ethic to potentially warrant Heisman consideration. Browne has good size at 6'5", 215 pounds along with a quick release, good arm strength and accuracy.
Productive USC QBs always get looked at for the Heisman and Browne should be a productive USC QB.
Edwin Weathersby is the College Football Recruiting Analyst for Bleacher Report. He has worked in scouting/player personnel departments for three professional football teams, including the New York Giants, Cleveland Browns and the Las Vegas Gladiators of the Arena League. He spent a year evaluating prep prospects and writing specific recruiting and scouting content articles for Student Sports Football (formerly ESPN Rise-HS). A syndicated scout and writer, he's also contributed to WeAreSC.com, GatorBait.net and Diamonds in the Rough Inc., a College Football and NFL Draft magazine.