Caribbean Series 2013: Bold Predictions for International Baseball Event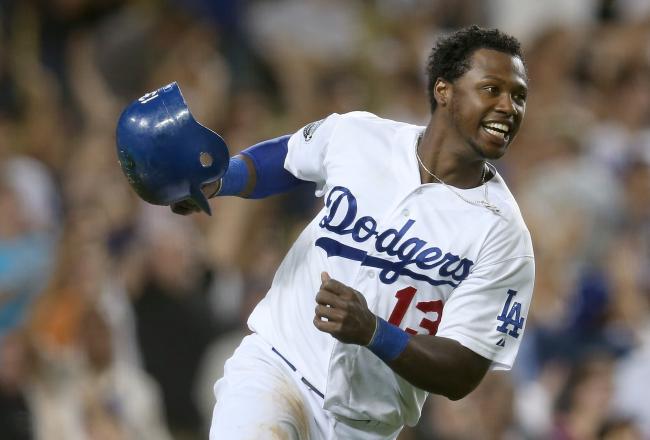 Hanley Ramirez has led the Dominican Republic to the Caribbean Series Championship Game.
Stephen Dunn/Getty Images
With just two days of games left in the 2013 Caribbean Series, things are finally starting to fall into place for the finals that are set to take place on Thursday night.
We know that the Dominican Republic has already clinched a spot in the championship game on the strength of a seven-run eighth inning that helped give them the victory against Mexico on Monday night. The Leones boast a 4-1 record entering Wednesday's games.
Now, there are three games left to go, with one team looking to lock up a berth in the final game. Here are our bold predictions for what will happen as the Caribbean Series comes to a close.
Venezuela's series will end in heartbreak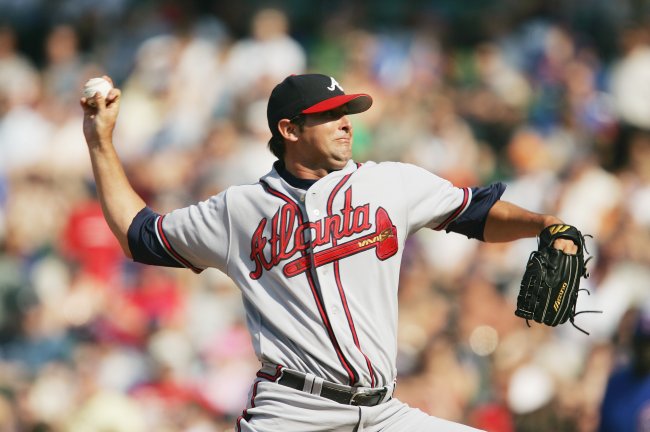 Jonathan Daniel/Getty Images
The three teams in this series other than the Dominican Republic (Venezuela, Puerto Rico and Mexico) all enter Wednesday's games with a 2-3 record.
That kind of parity is something that all sports leagues aspire to achieve. There will be plenty of drama in the two games that take place on Wednesday, as one team hopes to lock up a spot against the Dominican Republic in the championship game.
Unfortunately for Venezuela, which is the second-best team in the field, it had to draw the Dominican Republic for its final game. These two teams met in the opening game of the Caribbean Series, with the Leones riding a four-run fifth inning to a 7-2 win.
Venezuela has just picked a bad time to hit the skids. This team has lost its last two games and just scored a measly three runs in 18 innings. You can't win if you don't score, especially against an offense as good as the Dominican Republic's.
Puerto Rico will advance to title game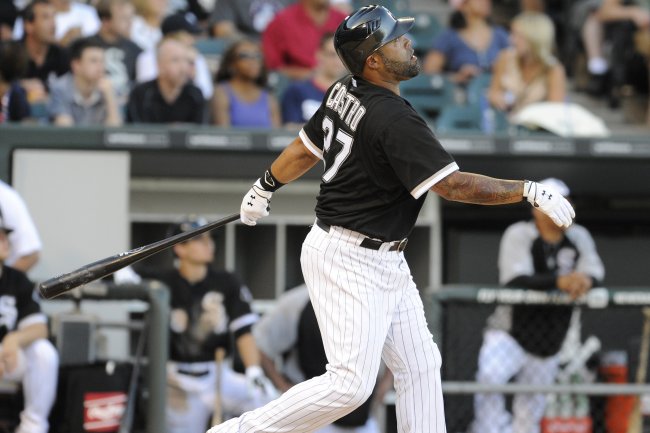 David Banks/Getty Images
The key game of Wednesday is the late game, with Puerto Rico and Mexico locking horns, knowing what their fate will be based on the results of the first game of the day.
Unlike the Venezuelan team, Puerto Rico has finally found its stride late in the Series. This team has won its last two games, handing the Domincan Republic its only loss so far, and they have also started to catch fire on offense.
These two teams met on the first day of action, with Mexico shutting out Puerto Rico 3-0. That seems like a long time ago, as Puerto Rico has gotten much better with their pitching of late and Mexico's pitching staff has been hit-and-miss this Series.
Momentum in baseball doesn't exist, so I will just say that Puerto Rico is the better team and will avenge that earlier defeat to Mexico by securing a bid in the championship game on Thursday.
The winner will be...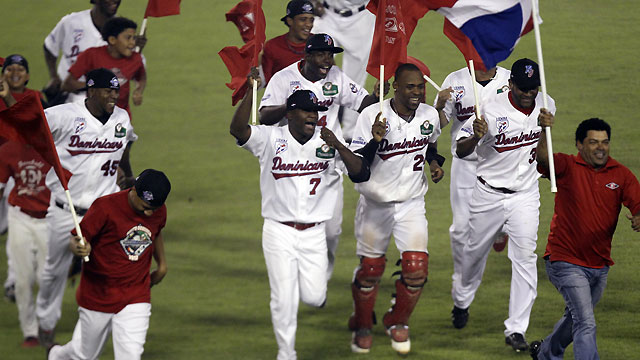 The Dominican Republic.
Anything can and probably will happen in a one-game winner-take-all scenario. We see it all the time where the more talented team on paper isn't able to put it all together and win a game that everyone expects them to.
However, when you look at how dominant the Dominican Republic has been against everyone else in the Caribbean Series, it is hard to envision a scenario where this team doesn't walk away with a title.
Even though Puerto Rico did get the better of the Dominican Republic the last time these two teams met, it took a late comeback and some extra-inning heroics in order to do it.
For the 20th time since the Caribbean Series began—and for the third time in four years—the Dominican Republic will be celebrating a championship.
This article is
What is the duplicate article?
Why is this article offensive?
Where is this article plagiarized from?
Why is this article poorly edited?