Every MLB Team's Blueprint to a Successful Spring Training Camp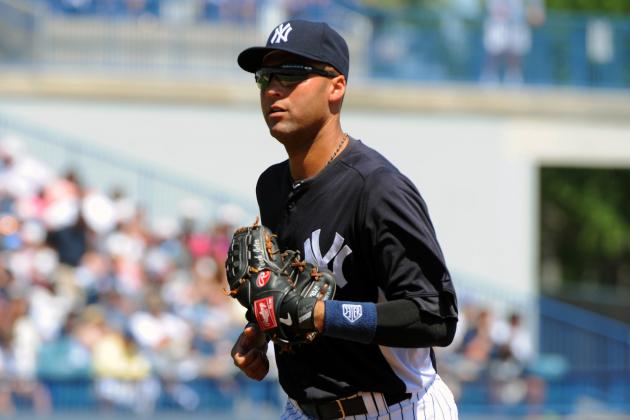 Al Messerschmidt/Getty Images
Derek Jeter's return from a broken ankle will be a big storyline this spring.
The key to a successful regular season and postseason is a strong spring training.
That logic would make sense, right?
Well, that's not necessarily always the case. The San Francisco Giants went 18-15 in spring training last season (.545), 94-68 in the regular season (.580) and 11-5 in the postseason, then went on to win the 2012 World Series.
Spring training is a time for teams to work with their players and help them improve for a long, 162-game season. It also gives teams the ability to see how their prospects compare to those already on major league rosters. Basically, it's a huge evaluation period where a good amount of decision-making gets done.
A successful spring training is essential for some teams, as they rely on it to help guide them through the start of the season. Here's a look at what each team should be working and focusing on as spring training gets ready to start.
Begin Slideshow

»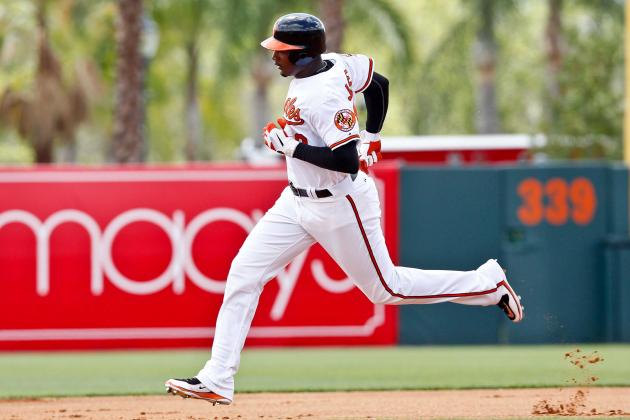 Derick E. Hingle-USA TODAY Sports

The Orioles need to focus on staying healthy this spring. Nick Markakis and Brian Roberts both missed considerable time, but are still expected to be in Baltimore's Opening Day lineup.
Baltimore also needs to ensure that Manny Machado continues to develop into the star he's supposed to turn into. He got his feet wet this past season and will enter camp as the starting third baseman.
Lastly, the coaching staff needs to help Chris Davis work on his plate discipline. He could end up being a legitimate MVP candidate if he didn't strike out so often.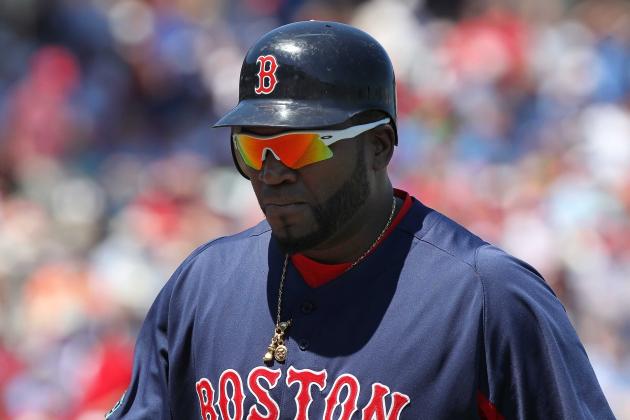 Kim Klement-USA TODAY Sports

The worst thing about the Red Sox in 2012 was their starting pitching. The starting rotation couldn't have been much worse, and Boston has focused on improving it this offseason. Having John Farrell work with the starters needs to be a point of emphasis.
It would also be advisable if Boston worked its players who suffered from injuries last season back into the fold slowly. Will Middlebrooks and David Ortiz don't need to be rushed, and the Red Sox have to be careful with the workload on Mike Napoli as well. The Red Sox also need to figure out which catchers will make the final 25-man roster.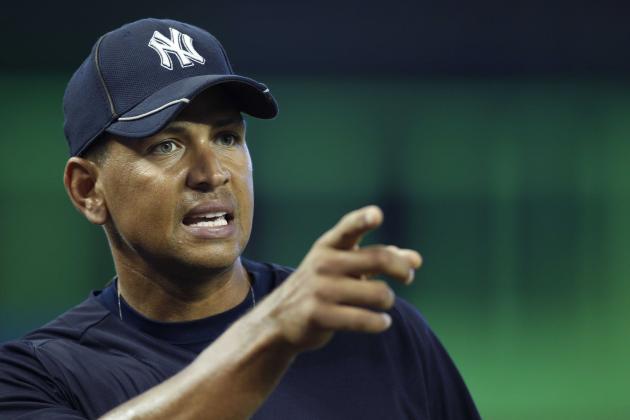 Robert Mayer-USA TODAY Sports

First and foremost, the Yankees must figure out who's going to be the starting catcher this upcoming season. Austin Romine, Francisco Cervelli and Chris Stewart are all candidates for the job, and a winner is sure to be determined during camp.
New York must keep Derek Jeter healthy since the Yankees can't really afford to have him injured to start the season. The same could be said for closer Mariano Rivera.
The Yankees also need to address the Alex Rodriguez situation: whether they're going to keep him or find a way to get rid of him.
Kim Klement-USA TODAY Sports

Tampa Bay must work on improving the lower half of its lineup before starting the regular season. Luke Scott, Kelly Johnson, James Loney and Jose Molina are expected to make up the final four spots in the lineup, but none are that threatening these days.
Going along with that, continuing to develop the top prospects in the organization should really be something Tampa Bay focuses on. Nearly all of those aforementioned position players could be replaced by someone just about ready to make the jump to the major leagues. Getting those prospects a decent amount of at-bats throughout the spring should help this work in progress.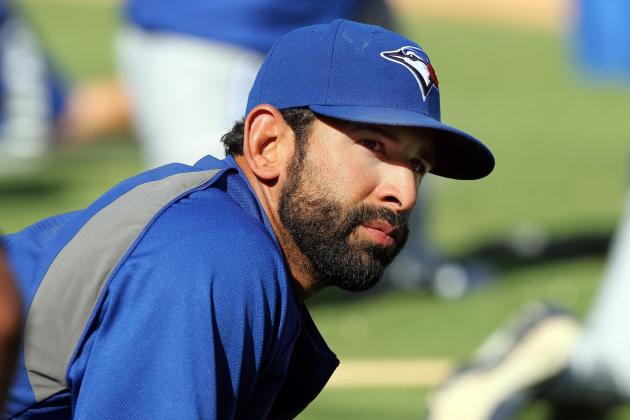 Kim Klement-USA TODAY Sports

The Blue Jays did a ton of work this offseason to put themselves in a prime position to contend in 2013. Their lineup, bench, starting rotation and bullpen are relatively set in stone, and Toronto just needs to figure out who plays when and in what situations.
Spring training will be a time where Toronto can evaluate its starting pitchers—especially the newer ones—to determine what the order will be once the season starters. The Blue Jays will also need to find which batting order works best against both left- and right-handed starters. There shouldn't be too much commotion out of Blue Jays camp.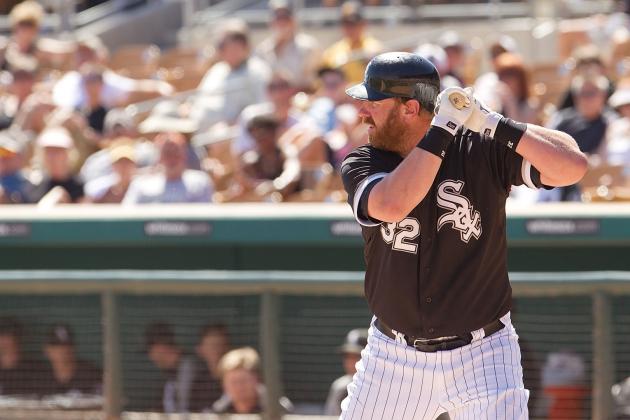 Allan Henry-USA TODAY Sports

Adam Dunn is one of the leaders of the White Sox, but he's been on a serious decline in recent memory. It's tough to teach an old dog new tricks, but Chicago has to do something about his strikeout rate and his inability to make contact at the plate.
Chicago also needs to figure out what it's going to do if someone like Jared Mitchell has a great spring. The White Sox already have three starting outfielders, which would mean Mitchell, a top prospect in the organization, would be stuck in the minors. It won't be shocking if the White Sox make a trade to open up a spot for him in the everyday lineup.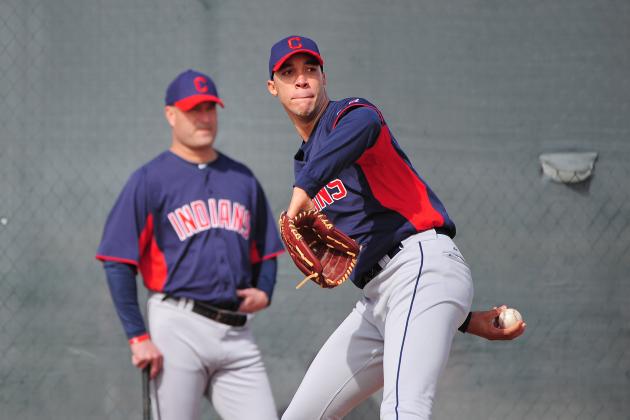 Kyle Terada-USA TODAY Sports

The Indians came into the offseason with a clear need for pitching. Last season, Cleveland had the 29th-worst ERA, the 24th-fewest quality starts, the 28th-highest WHIP and the 26th-highest opponent's batting average.
One of the more interesting moves of the offseason was Cleveland trading for top prospect Trevor Bauer. Bauer would be an immediate improvement to the Indians' starting rotation if he has a good enough spring to convince the coaching staff and front office. The Indians also need to find a way to get guys like Ubaldo Jimenez and Justin Masterson back on track.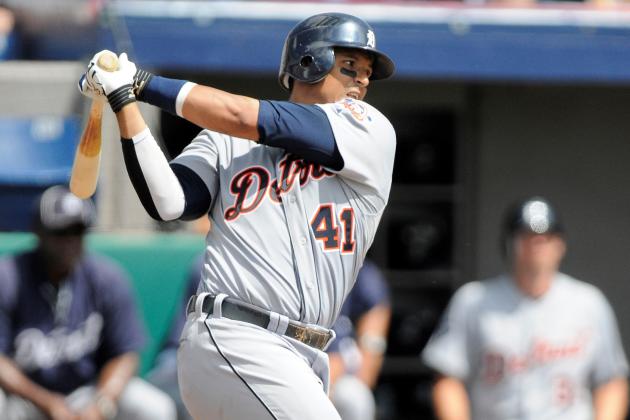 Brad Barr-USA TODAY Sports

Feeling out Bruce Rondon as Detroit's next closer is certainly something on the team's checklist this spring. The Tigers let Jose Valverde walk in free agency, and instead of signing a replacement, they have decided to promote from within.
Victor Martinez will be back and healthy for the first time in a while, and it will be intriguing to see how he bounces back. The Tigers' coaching staff should work with him to try and help him regain his swing so that he can be a productive bat in their lineup.
Giving Brennan Boesch one last chance to shine is also something to look for in Detroit's camp.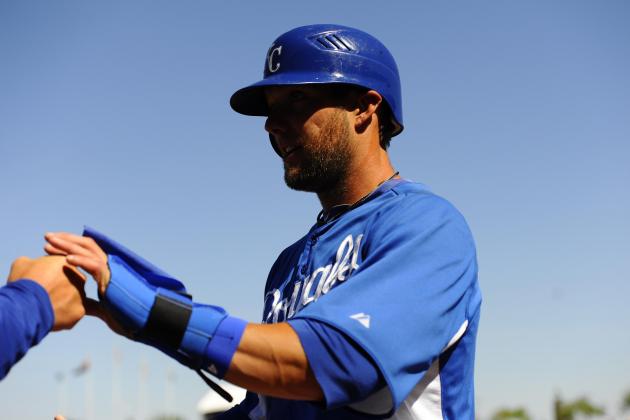 Christopher Hanewinckel-US PRESS

Kansas City suffered from a lack of major league pitching talent last season, and it clearly showed in its year-end statistics. The Royals finished near the bottom of the pack in nearly every pitching category. This offseason, they've added arms to help them improve significantly.
Kansas City needs to ensure that its investment in players like James Shields, Ervin Santana and Wade Davis pays dividends early on. The Royals need to try and maximize the production of their young stars that have yet to really break out. Alex Gordon has already done so, but Mike Moustakas and Eric Hosmer really haven't yet.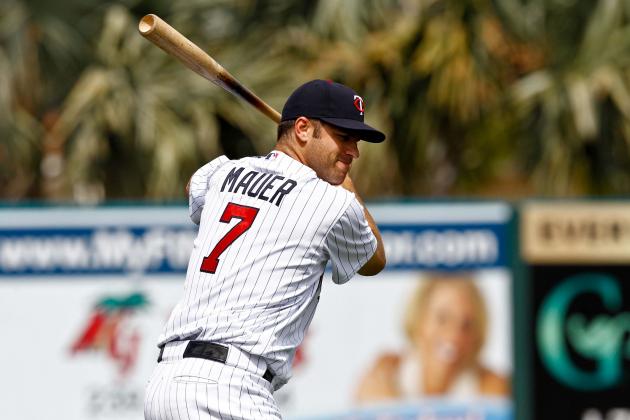 Derick E. Hingle-USA TODAY Sports

The Twins won't make much this season, but they'll clearly be worse if one of their three stars goes down with an early injury. Minnesota cannot afford to see Joe Mauer, Josh Willingham or Justin Morneau hit the disabled list in the spring.
Working on the starting rotation will also be a point of emphasis for Minnesota during camp. Vance Worley is a new face on the team that is expected to lead the starting rotation. Making sure that he makes a smooth transition to the American League is definitely important.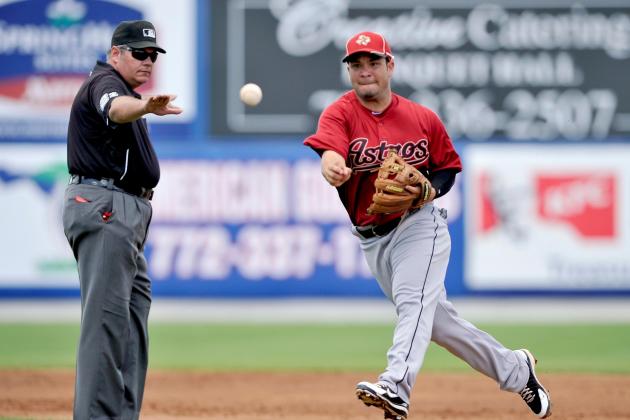 Brad Barr-USA TODAY Sports

Houston has a lot of issues that it needs to address this spring, and the Astros probably aren't going to have enough time for all of them. The offense is extremely weak, and so is the pitching staff. The Astros haven't invested any money in this team whatsoever.
So, how do you save a sinking ship? You really don't.
What Houston needs to do—which it clearly seems it's done already—is to forget about right now. The Astros aren't winning anything in 2013, but expect to sometime in the next couple of years. Houston needs to dedicate all of its time toward the prospects in the organization and evaluating who continues to look promising and the team needs to add more depth.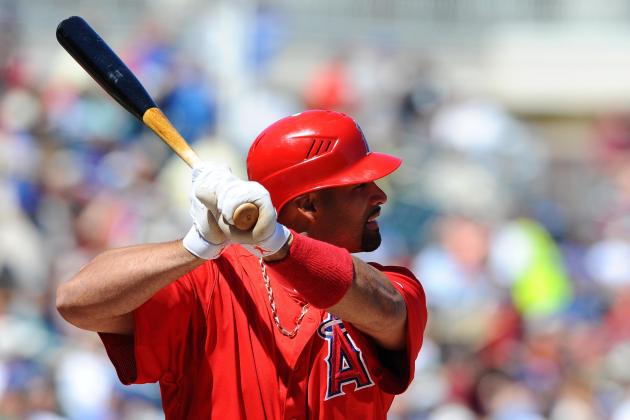 Christopher Hanewinckel-US PRESS

Los Angeles added three new starting pitchers to its rotation this offseason, and learning more about them will help the Angels succeed in the regular. Finding out the weaknesses of Tommy Hanson, Jason Vargas and Joe Blanton will allow the Angels to try and help them improve before Opening Day.
The Angels will also look to perfect their batting order. Los Angeles has three major stars to work around: Mike Trout, Albert Pujols and Josh Hamilton. But in which combination will they all hit?
For now, it seems like Trout would lead off and Pujols and Hamilton would hit third and fourth. Once spring training gets going, we should have a good feeling as to whether that's accurate or not.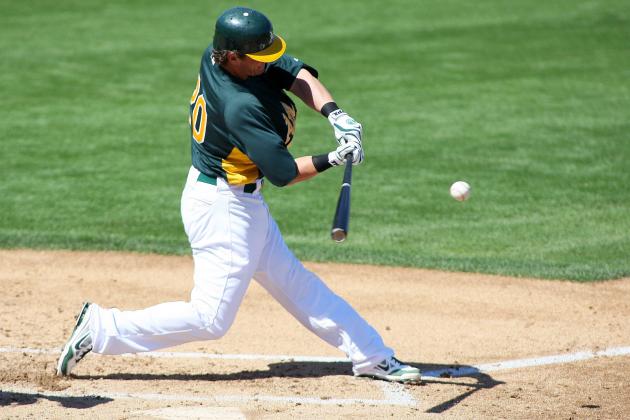 Jake Roth-USA TODAY Sports

The A's have a ton of position battles that they need to work out this spring, including ones at second base, third base and shortstop. Oakland has brought in a couple of new guys, but not everyone is going to be able to play on a daily basis.
Jed Lowrie, Scott Sizemore, Hiroyuki Nakajima and Josh Donaldson will be battling for three positions once camp starts. The A's also need to figure out who the third and fourth outfielders are. They landed Chris Young this offseason, but Oakland already had three starting outfielders. Does Oakland deal Coco Crisp away, have him start or bench him?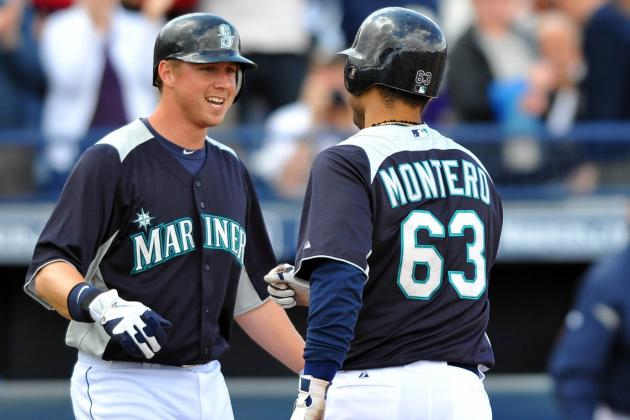 Christopher Hanewinckel-USA TODAY Sports

There really wasn't a less productive bunch of players last season than those on the roster of the Mariners. Ranking in dead last in batting average, on-base percentage, slugging percentage and OPS, clearly something had to be done. And the Mariners did their best to acquire players to help achieve the goal of improving.
Finding out who will play first base, who will be an outfielder, who will be the designated hitter and who will come off the bench are all questions yet to be answered. Seattle will also be without Jason Vargas this season after trading him to the Angels, so reworking its rotation is something that needs attention.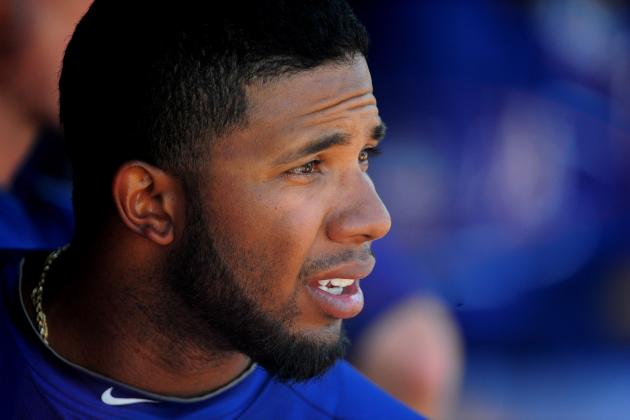 Mark J. Rebilas-USA TODAY Sports

The Rangers had one of the league's best offenses in 2012, but will that be the case in 2013 after losing a couple of big bats to trades and free agency? Texas needs to find out where all of the runs are going to come from. The Rangers still have plenty of talent, but Josh Hamilton is gone and that's an issue.
An even bigger storyline is who is going to make up the middle infield. Elvis Andrus and Ian Kinsler have been mainstays at second base and shortstop, but top prospect Jurickson Profar is ready to play every day. Who stays and who goes? In my opinion, Texas should either trade Andrus or shift him to the outfielder so Profar can play shortstop.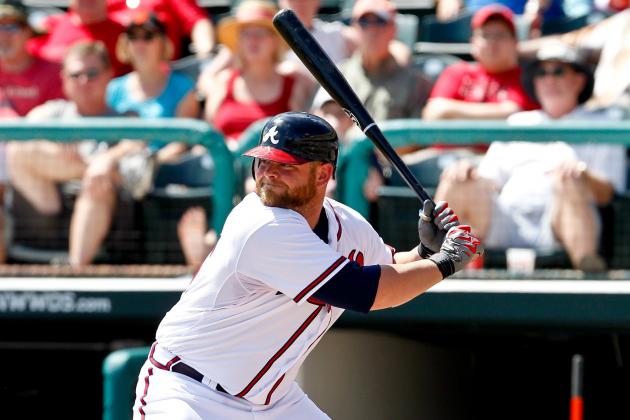 Derick E. Hingle-USA TODAY Sports

The Braves are expected to open spring training with a couple of holes that were previously filled by some of the best players ever to put on an Atlanta uniform. Chipper Jones retired at the end of the season, and Brian McCann likely will miss the start of the season due to injury. That means Atlanta needs to find out who the starting third baseman and catcher are.
Atlanta will also be using an abundance of lineup combinations throughout the spring to see who fits in which slot best. The additions of Justin and B.J. Upton are sure to boost the Braves' lineup, which was already relatively solid. And continuing to work with Julio Teheran, one of the top prospects in the organization, is important since he could win the No. 5 spot in the rotation.
Brad Barr-USA TODAY Sports

This spring, the Marlins have to do whatever Giancarlo Stanton wants. Miami traded away all of his friends, and now he's stuck all alone with a club that won't be winning many games for quite some time. But the Marlins have to stay on Stanton's good side. Otherwise, he could end up asking for a trade, which would destroy their plan of building around him.
Miami's projected started rotation has a lot of potential, but the output is what's been a problem. The coaching staff needs to work on having the starters make better pitches so that they give up fewer hits and runs. But the coaches may be busy working with one of the worst offenses in the league as well.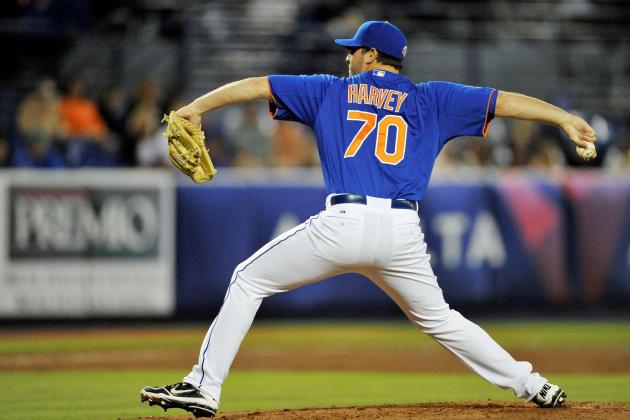 Brad Barr-USA TODAY Sports

After trading R.A. Dickey this winter, the Mets need to find out who's going to pick up the slack in their starting rotation. My guess is that it's top prospect Matt Harvey.
Harvey has a ton of potential, but he hasn't really gotten enough experience to evaluate whether he's going to be the real deal or not.
The Mets also need to work out their mess of an outfield. None of the players on the roster really deserve to be a starter, but with a lack of talent overall, three will be. If Michael Bourn is still available, I would highly suggest losing a draft pick and slot money on him. New York should also see how far from the majors Travis D'Arnaud is, as they acquired him this offseason.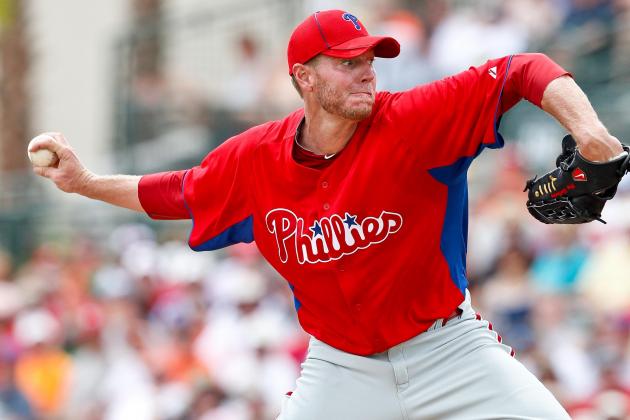 Derick E. Hingle-USA TODAY Sports

The window of contention for the Phillies is almost closed, so they have to do whatever it takes to win in 2013—it may be their last chance.
Jimmy Rollins, Chase Utley, Ryan Howard and Roy Halladay are now aged stars that are no longer in their prime. Philadelphia has to be able to adjust with that while also doing its best to keep them all healthy.
Philadelphia will be looking to see who of its current outfielders looks good enough to start the season in the lineup. Ben Revere, whom the Phillies acquired this winter, is a lock, but the other slots are relatively open. Will Domonic Brown be a starter? What about Delmon Young or John Mayberry? Or what about someone like Darin Ruf? What would we even do without spring training position battles?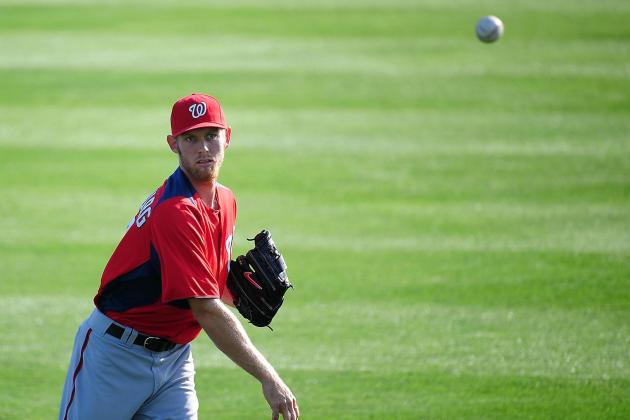 Andrew Weber-USA TODAY Sports

Here's a note to any person that works for the Washington Nationals: Don't speak of Stephen Strasburg and the innings cap from last season. Don't even think about it.
Bringing up the sore subject isn't going to help Strasburg bounce back after an extended period of time off, and it's not going to help the Nationals win games this year. It will just create an unnecessary distraction.
Washington now has one of the elite bullpens in the game after adding Rafael Soriano, who is expected to start the season as the closer. Working to find who will come into the game when and in which situations is something Davey Johnson and his staff will look to do this spring. Is Drew Storen or Tyler Clippard the eighth-inning guy? Do either of them push Soriano out as the team's closer?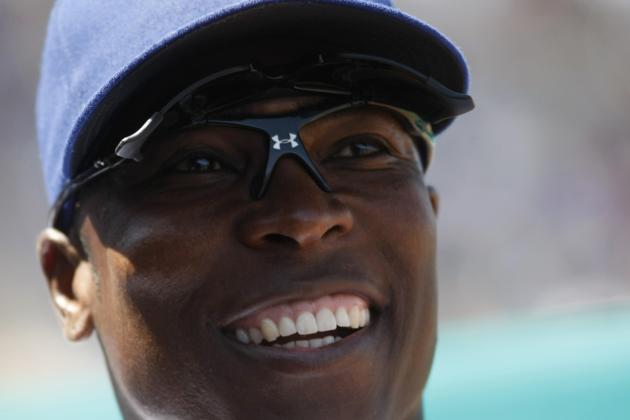 Rick Scuteri-USA TODAY Sports

The Cubs need to decide this spring whether Alfonso Soriano is worth keeping throughout the entire season. Chicago could probably get good return in exchange for him, and that's certainly an avenue worth pondering. It would open up a spot for Brett Jackson in the outfield and potentially relieve some payroll.
Chicago was extremely bad on offense this past season, but yet it's virtually the same group of dwellers coming into camp as the projected starting lineup. I'm not sure how the coaching staff is going to make these guys any better, but it's sure going to try.
It will also be interesting to see whether Ian Stewart can hang onto his starting job at third or if Josh Vitters forces him to the bench.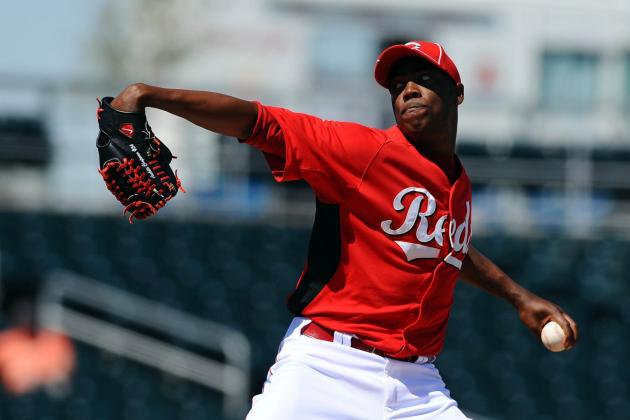 Christopher Hanewinckel-USA TODAY Sports

I've spoken on this issue a few times now, but I'd like to bring it up again: I can't wait to see how Shin-Soo Choo works out in center field.
Cincinnati fans don't seem to think it's going to be an issue since Jay Bruce could always shift over instead. But I see it as a potential problem. What if neither can play center field? Then what do the Reds do?
The biggest storyline coming from Reds camp will be the transition of Aroldis Chapman into a starting pitcher. Chapman has one of the best fastballs in the game, and the Reds hope that his success in the bullpen will translate into the starting rotation. Seeing how Cincinnati approaches the situation should be interesting, how quickly or slowly they stretch him out.
Mark J. Rebilas-USA TODAY Sports

The Brewers will enter spring training with a major dilemma on their hands. There is a chance that Ryan Braun gets suspended after his name popped up during an investigation surrounding performance-enhancing drugs. Braun may have beaten Major League Baseball once, but round two may be a little closer of a bout.
If Braun is out for an extended period of time, look for the Brewers to potentially make a move to replace him—for the time being.
Logan Shafer can't really make up the difference with Braun gone on either side of the ball. If Braun's bat is missing from the everyday lineup, Milwaukee has to find someone to help keep the team in the race until he returns.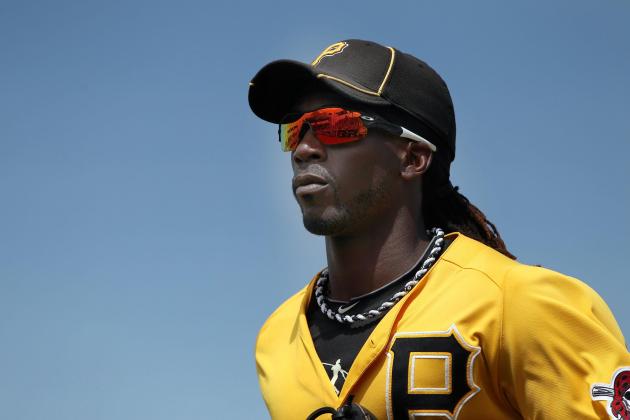 Kim Klement-USA TODAY Sports

The emphasis this spring for the Pirates should be put on the offense and working to make it more durable. Pittsburgh was one of the top teams in baseball for an extended period of time last seasono, but then it just crumbled in the blink of an eye. Andrew McCutchen can't do it all, and the Pirates have the potential to have players step up in 2013.
I think that Pittsburgh's pitching staff is going to be just fine this season, so the front office doesn't have to worry about that. The team can easily surprise some people without having an ace-like pitcher leading the rotation or having a dominant closer in the bullpen. Kyle McPherson is someone who could use a hand this spring, though, as he will aim to land the No. 5 rotation spot.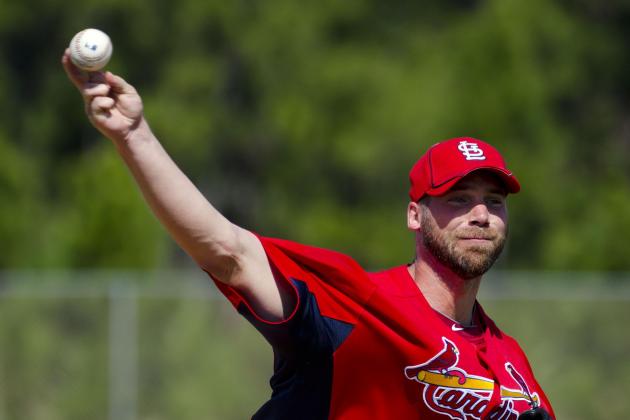 Scott Rovak-USA TODAY Sports

With Chris Carpenter possibly out for the entire season—and maybe even forever—there's no doubt in my mind that the Cardinals will look to bring Kyle Lohse back. Lohse hasn't had the best of offseasons and is one of the top free agents remaining. There's no penalty for the Cardinals to bring him back, and now they need him more than ever.
St. Louis also needs to make sure that Shelby Miller is going to make a smooth transition to the majors. He is likely to get a chance if Lohse doesn't come back to the Cardinals. Miller is one of the best young talents in baseball and could turn out to be an immediate star. Also, with Jaime Garcia questionable to start the season healthy, Miller's chances of opening in St. Louis are significantly higher.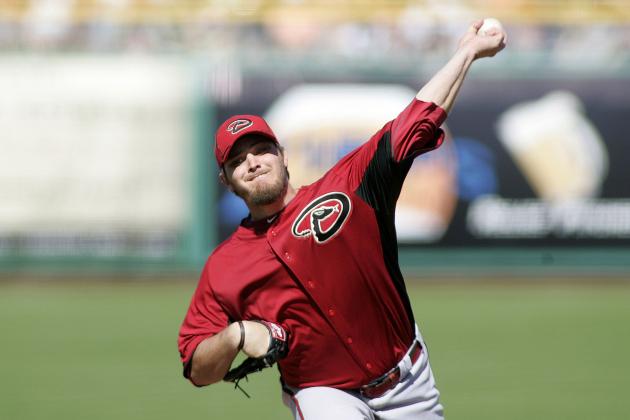 Jake Roth-USA TODAY Sports

The Diamondbacks already relieved themselves of their biggest headache of the offseason by trading Justin Upton to the Atlanta Braves. But while that move looks good for now, it could backfire if Adam Eaton doesn't prove to be successful early in his career. The future of the organization relies somewhat on his play, and an early letdown means more trouble in Arizona.
Of somewhat similar importance, Arizona has to be interested to see how Brandon McCarthy will pitch. McCarthy was struck in the head on a comebacker late last season and underwent surgery to relieve swelling around his brain. And just in general, Arizona has a lot of young pitching talent—Wade Miley and Tyler Skaggs in particular—so working with that talent is essential for potential future success.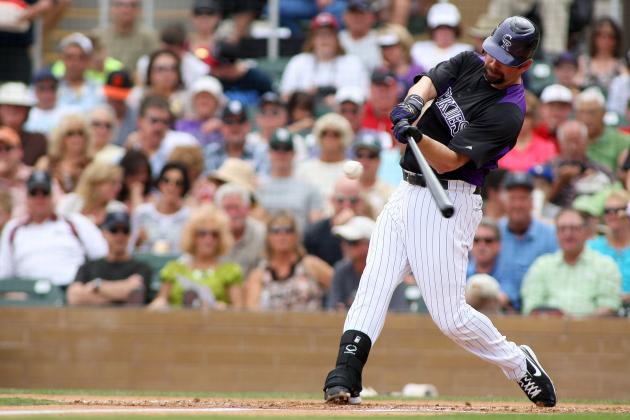 Jake Roth-USA TODAY Sports

One of the toughest decisions that the Rockies could face this spring is whether to have Todd Helton in the everyday lineup or on the bench. He hasn't played that well in a while, and it may be time to start giving the younger players a shot at first base. Tyler Colvin, who isn't projected to start at the moment, is someone who could challenge the veteran.
Although I'm concerned with Colorado's offense, it's clear that the pitching staff also isn't very good. Colorado is going to have a difficult time staying in games and holding leads in my opinion. Anything that the front office or coaching staff could do to improve that situation would be beneficial going forward.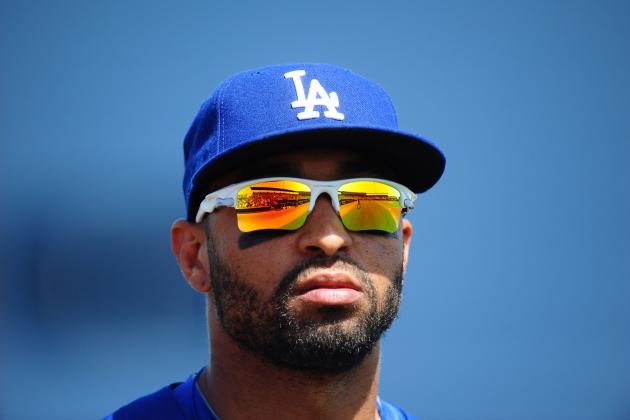 Mark J. Rebilas-USA TODAY Sports

Although the Dodgers have one of the most talented teams we've seen in quite some time, they also have a lot of questions surrounding them—which all should be answered this spring. Los Angeles needs Hyun-Jin Ryu to make a smooth transition to the United States and for Zack Greinke to pitch in Cy Young form.
Will Carl Crawford be healthy this spring, or will Jerry Hairston, Jr. take his spot in left field and in the lineup? Is Hanley Ramirez going to be the starting shortstop, or will Dee Gordon come back and take what was once his? Will Adrian Gonzalez have a bounce-back season?
2013 in Los Angeles is going to be a lot of fun—that is, unless everything backfires.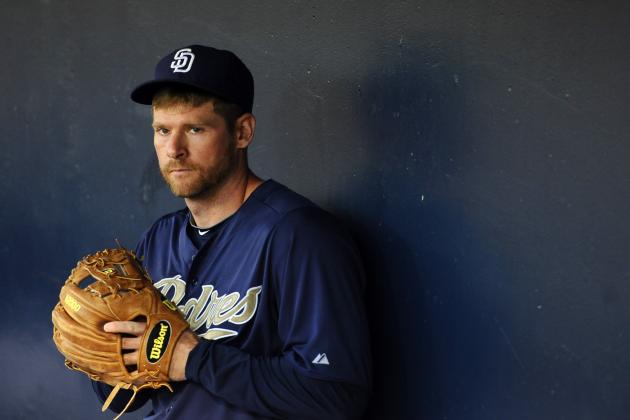 Christopher Hanewinckel-USA TODAY Sports

The biggest goal the Padres should have this spring is to extend Chase Headley. He's the biggest asset they have, and they can't afford to lose him anytime in the near future. They may not be very good, but they'd be horrible without him. Extending him could also give San Diego leverage if it found a trade it liked and felt it was a good move to deal him.
Who the fifth starter in the rotation is going to be will be a battle to watch. Casey Kelly deserves a spot, but it doesn't seem like he has one now. Freddy Garcia and Eric Stults are expected to make up the back end of the rotation, but either could easily lose that spot with a poor spring.
The Padres have to decide whether they want to play their younger players or the veterans.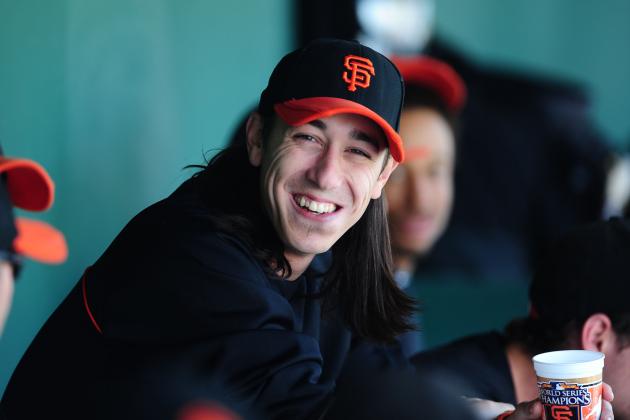 Mark J. Rebilas-USA TODAY Sports

The Giants need to Tim Lincecum to pitch like an ace again. They need to put him in a room and make him write "I'm an ace" on the blackboard repeatedly until he fully understands it. San Francisco can't really afford another down year, especially when you never know what you'll get from someone like Barry Zito.
Not nearly as important, but it would still be good for the Giants to start working on a new deal for Buster Posey. Posey has been one of San Francisco's top players in recent memory, but he has yet to really be rewarded by his own club for it. Locking up Posey for the long run is one of the smartest moves San Francisco could make in 2013.