10 Most Interesting Observations from the Month of January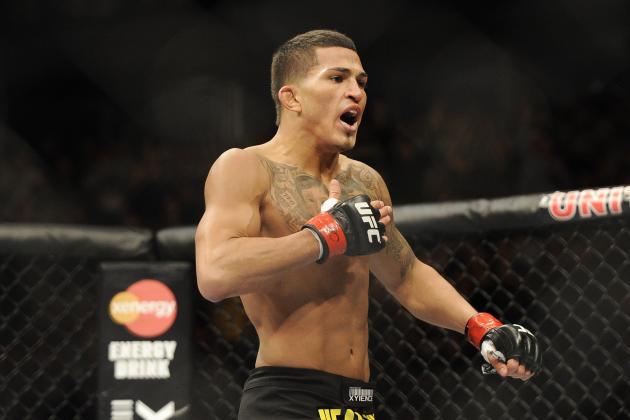 David Banks-USA TODAY Sports

If January is any indicator of how 2013 will treat MMA fans, everyone can rest easy.
Last year saw multiple fights fall through, as eight out of 13 main events were scrapped in 2012. With one month down, 2013's main events have been injury free. Keep those fingers crossed, folks.
Along with the UFC's healthy start, Bellator kicked off its Spike deal and Strikeforce kicked the can all within a month's time.
So after such a busy month of insistent story-breaking, here are 10 observations that are sure to catch MMA fans' eyes.
Begin Slideshow

»
David Banks-USA TODAY Sports

It's easy to take health for granted in life. It's even easier to take it for granted in sports.
For the length of 2012, fans grieved more and more as main events continued to fall through.
Suddenly, the UFC presented fans with PPV main events such as Anderson Silva vs. Stephan Bonnar, Renan Barao vs. Urijah Faber and Rich Franklin vs. Vitor Belfort.
It was a long year. But with two shows in the books for 2013 with the original main event taking place, optimism has resurfaced.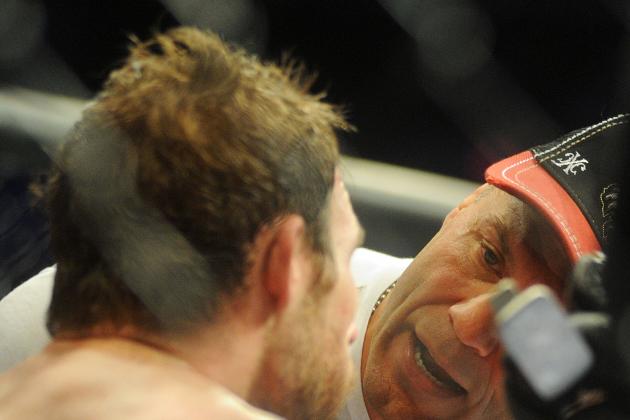 USA TODAY Sports

Star Wars references are fun.
In terms of MMA, the UFC is the Empire, as it rules over the entire landscape of MMA. With that being the case, Bellator is obviously the Rebel Alliance.
Well, it looks like Han Solo just walked in the door. Of course you've heard it by now—Randy Couture, aka Captain America, is jumping ship and joining Bellator's reality show on Spike.
As imagined, UFC president Dana White was none too thrilled. He even said that Couture can't even purchase a ticket to watch his son Ryan's first UFC fight. Like Yoda, Couture is now sent into exile. That's cold, Emperor Palpatine, real cold.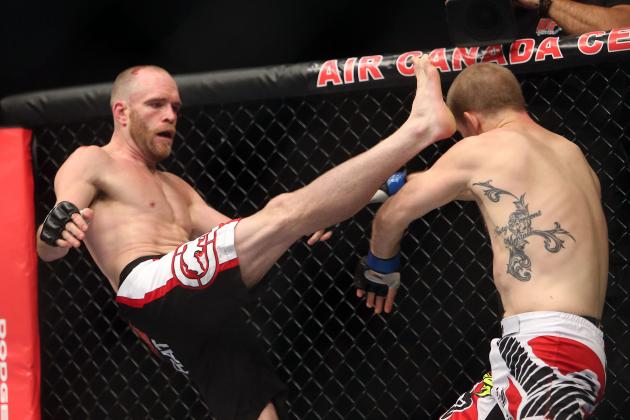 Tom Szczerbowski-USA TODAY Sports

Stop sleeping on T.J. Grant. Like, take this guy seriously, right now.
This once-ground specialist turned Muay Thai wrecking ball is on a roll, and he's never looked better than his performance on Jan. 26.
Grant faced Matt Wiman at UFC on FOX 6, and he made "The Handsome One" a little less attractive with his pointy elbows.
Now Grant is climbing the UFC ranks. After his impressive first-round KO victory against a durable fighter like Wiman, Grant debuted at No. 7 on the first official UFC rankings.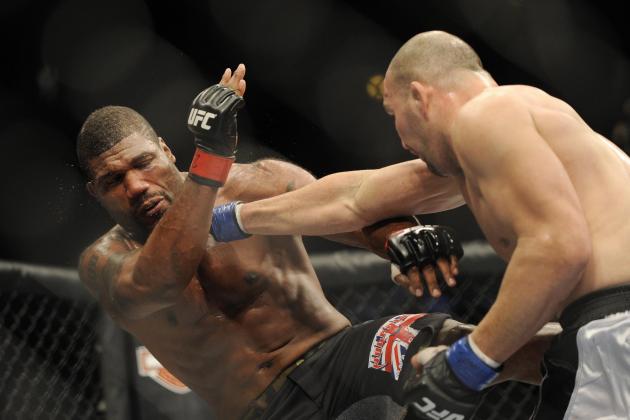 David Banks-USA TODAY Sports

If you come out and bang, Quinton "Rampage" Jackson doesn't have a problem with you.
At least that's his story for the time being. We all know how Jackson can be a diva at times, and after the UFC failed to match him up in exciting bouts, his frustration grew so high that it saw him threaten to leave the company.
It just so happens that his last fight under contract took place last month, and it was a doozy.
Jackson went to war against Glover Teixeira, and after losing the striking and grappling battle, he had nothing but nice things to say about his opponent. Guess Jackson would rather get beat up than dry humped.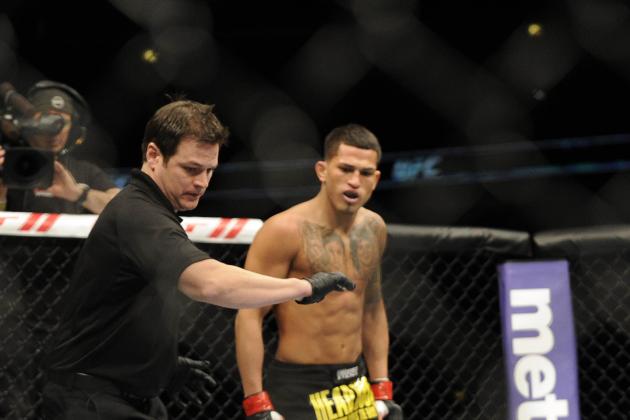 David Banks-USA TODAY Sports

You think lightweight fighters would have learned by now.
Because this has become a repeating pattern and a lesson unlearned—don't strike with Anthony Pettis. It's simply not safe for your health.
Look, we've all watched the "Showtime Kick" and the highlight reels of this guy on repeat. But that didn't matter. Still, it seemed that some fans believed Donald Cerrone would win the striking battle at UFC on FOX 6. Spoiler alert—that didn't happen.
Pettis threw a cartwheel kick, connected with a knee off the cage and sent Cerrone to the canvas with a liver kick. That was a good two minutes and 35 seconds of work.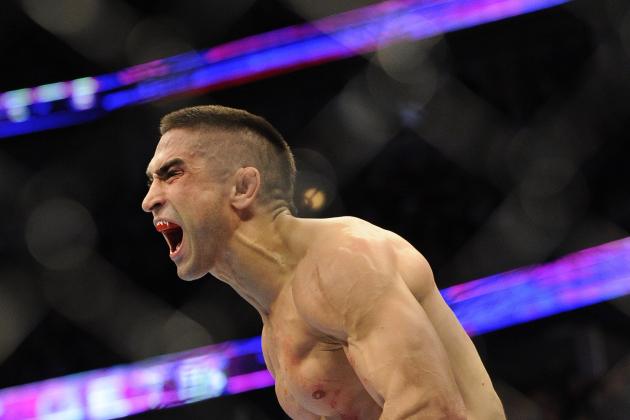 David Banks-USA TODAY Sports

Ricardo Lamas bullied his way to the top of the bantamweight division. Yes, puns are fun too.
In all seriousness, bullying is the perfect description for Lamas' style. He's won four fights in a row with his strong ground game and underrated striking skills. His last three were notable victories over Cub Swanson, Hatsu Hioki and Erik Koch.
Those are top-level guys, and because of those victories, Lamas is ranked as the No. 2 featherweight to challenge for Aldo's title. Now you see why everyone is up in arms over the UFC official rankings.
Nonetheless, Lamas deserves to be a top contender, and with his second-round TKO victory against Lamas, he's won over the media.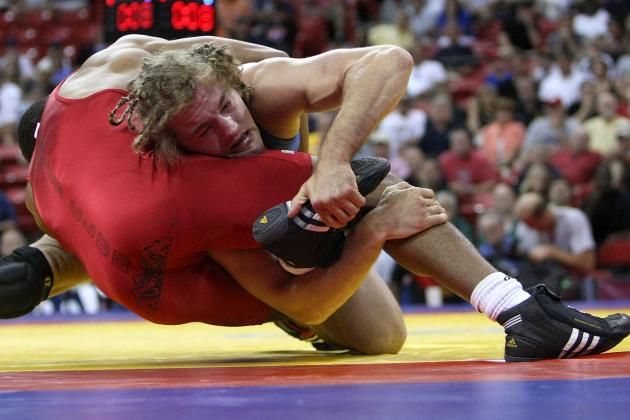 Jonathan Ferrey/Getty Images

MMA fans, we have seen it all.
Ben Askren finished an MMA fight. We thought it might be possible, but we had no idea it could become reality.
All kidding aside, his victory by doctor stoppage against Karl Amoussou marks the first time Askren finished an opponent since April 15, 2010.
He did end it by a doctor's stoppage, but hey, baby steps, right?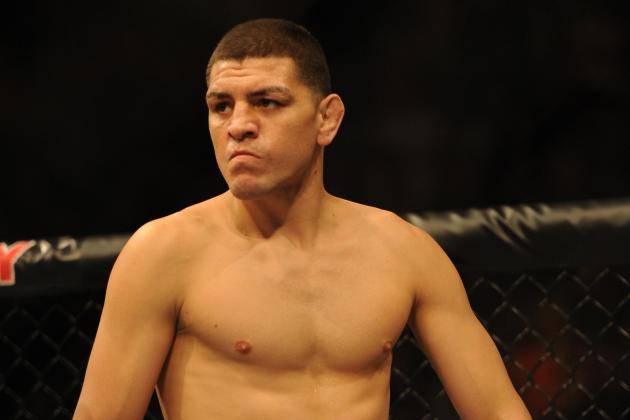 Kelvin Kuo-USA TODAY Sports

Nick Diaz decided to show up to the beauty pageant this year.
After failing to show up to the press conferences leading up to his scheduled fight with Georges St-Pierre at UFC 137 in 2011, Diaz made good on his appointment.
At the UFC 158 press conference last month, Diaz not only showed up but he also looked as though he had some media training.
Diaz was not short (for him) on any of his answers, and he actually looked comfortable in front of the media. Could this be a newer, more mature Diaz? Eh, let's hope not by fight time.
Professional wrestling is an art that takes athleticism and great coordination, even though it's fake.
Muhammed "King Mo" Lawal, who has trained in both MMA and professional wrestling, made news when he told the New York Post that wrestling was harder than MMA.
Think about it. Instead of fighting three times a year, these superstars are beating each other up three times a week. It totally makes sense.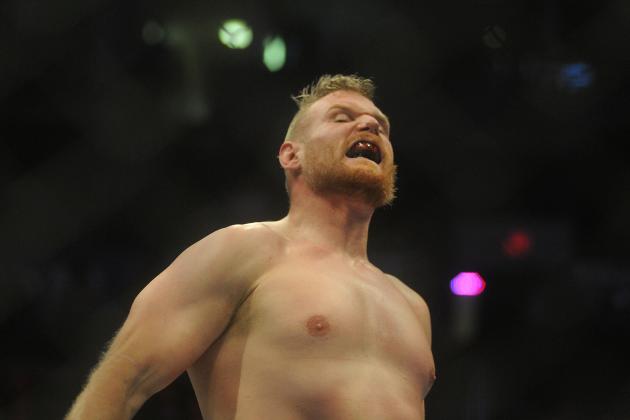 USA TODAY Sports

Don't make me use an analogy involving wine to describe Josh Barnett.
Barnett is a veteran of the sport, and he made White and the UFC interested in him in his last fight at Strikeforce: Marquardt vs. Saffiedine.
With a first-round submission over Nandor Guelmino and interestingly weird post-fight interview to follow, Barnett became a hot free agent.
The ball is in your court, UFC.