English Premier League Power Poll: Weeks 24-25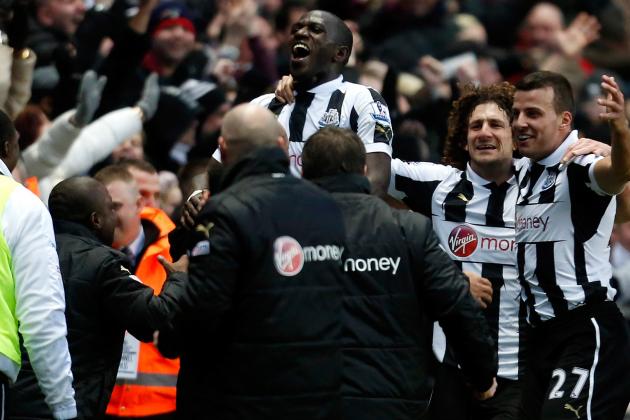 Paul Thomas/Getty Images

With a nine-point lead atop the table, the title is Manchester United's to lose. Not coincidentally, Sir Alex Ferguson's Red Devils reign atop this week's edition of the B/R English Premier League Power Poll.
But now for the suspense. Twenty-five rounds into the season, our power poll has achieved a milestone. For the first time, we have a three-way tie in the rankings.
Which teams tied? Where did your team end up? Keep reading to find out.
Click here for the latest table and here for the latest league results.
Begin Slideshow

»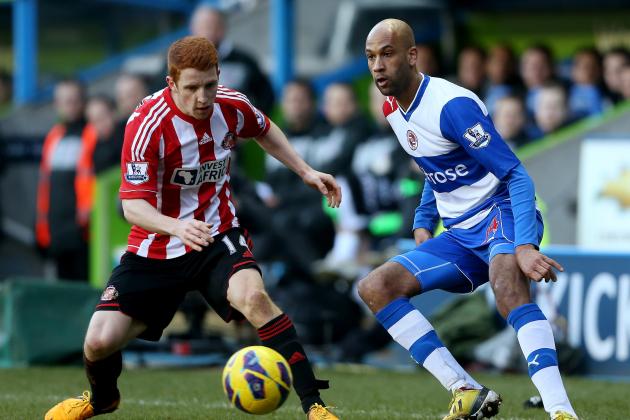 Scott Heavey/Getty Images

Nine B/R personalities ranked all 20 Premier League clubs. A first-place vote counted as 20 points, a second-place vote as 19—and so on.
The voters this week were:
Aliko Carter: B/R front-page editor. @AlikoCarter
John Greely: B/R world football assistant editor. @johnwgreely
Adam Hirshfield: B/R deputy editor. @ahirshfield
Dan Levy: B/R national lead writer. @DanLevyThinks
Karl Matchett: B/R world football full-time writer. @karlmatchett
Sean Swaby: B/R featured columnist coordinator. @seanswaby
Will Tidey: B/R world football lead writer and editor. @willtidey
Sam Tighe: B/R world football tactical analyst. @stighefootball
Michael Cummings: B/R world football lead writer and poll organizer.
Clive Brunskill/Getty Images

The (un?)lucky number this week was 13. Southampton, Stoke and West Brom all finished with 58 points in our poll and therefore all tied for 13th place.
There was another tie higher up the rankings, with Arsenal and Liverpool level on points for fourth.
Tottenham Hotspur climbed to second in our poll after pulling within one point of third-placed Chelsea in the table. Chelsea tumbled accordingly.
The complete rankings appear below.
1. Manchester United
2. Tottenham Hotspur
3. Manchester City
4. (tie) Arsenal
4. (tie) Liverpool
6. Everton
7. Chelsea
8. Newcastle United
9. Swansea City
10. Reading
11. West Ham United
12. Fulham
13. (tie) Southampton
13. (tie) Stoke City
13. (tie) West Bromwich Albion
16. Sunderland
17. Queens Park Rangers
18. Aston Villa
19. Norwich City
20. Wigan Athletic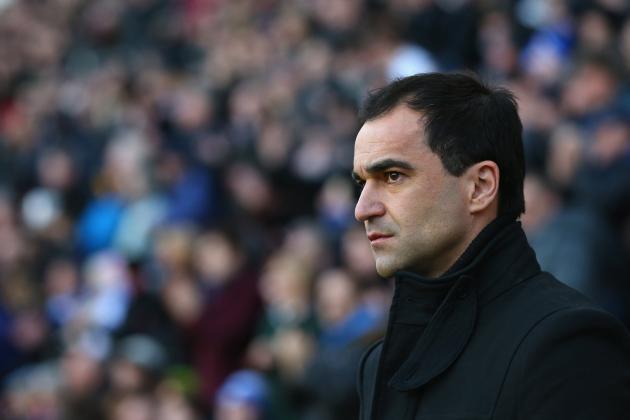 Alex Livesey/Getty Images

Points: 35
Previous: 19 (tie)
Oh dear, Roberto. ¿Que paso?
After going winless in their last five matches, Wigan now find themselves in the relegation zone.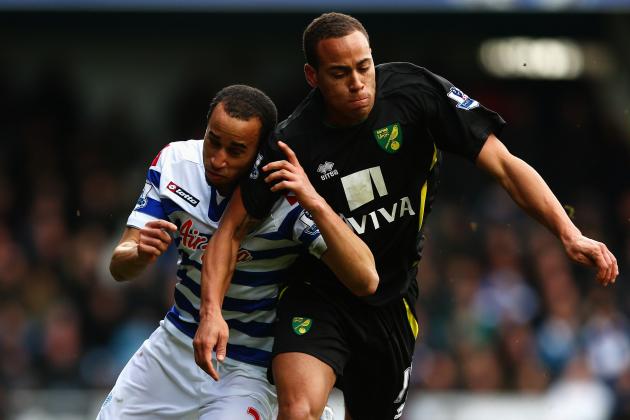 Paul Gilham/Getty Images

Points: 39
Previous: 19 (tie)
Norwich and QPR played out a 0-0 draw at Loftus Road last weekend, and even though both teams had chances, there was also a good chance they would have gone scoreless for another 90 minutes.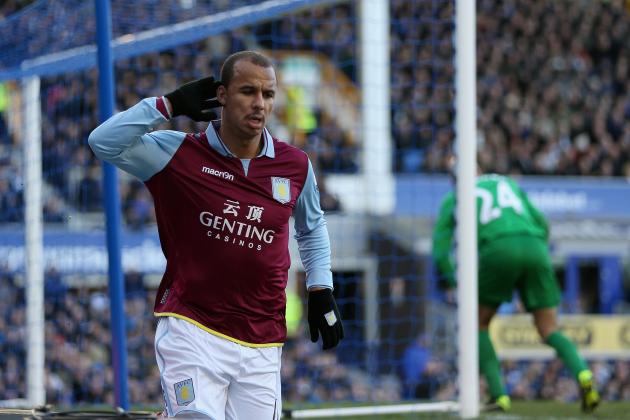 Clive Brunskill/Getty Images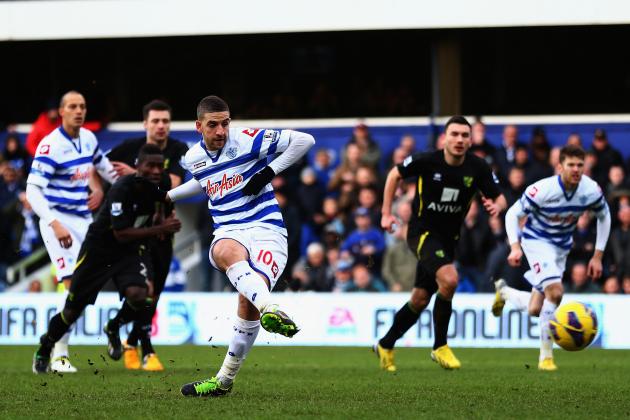 Paul Gilham/Getty Images

Points: 42
Previous: 15
Will Adel Taarabt's missed penalty turn out to be the difference between survival and relegation?
Will: Not even [Peter] Odemwingie could have saved them.
Sean: Four consecutive draws...QPR: The new Stoke?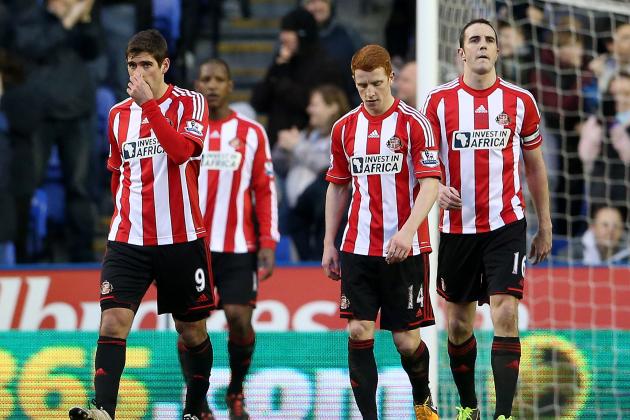 Scott Heavey/Getty Images

Points: 55
Previous: 7
Sunderland became Reading's latest victim thanks to Jimmy Kebe's late goal Saturday. Up next is a home date with Arsenal.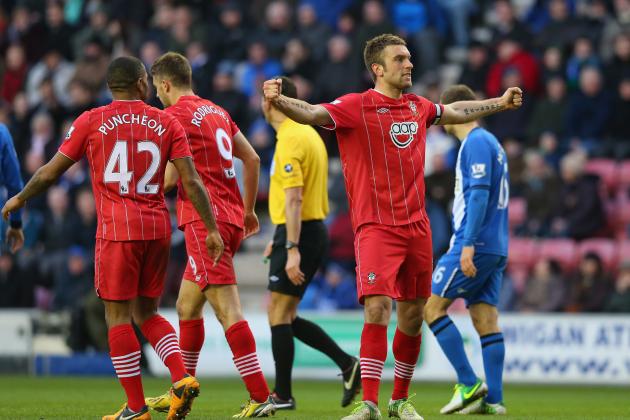 Alex Livesey/Getty Images

Points: 58
Previous: 13
Southampton have lost just once in their last eight matches (2-1 at leaders Manchester United).
The Saints now find themselves three points clear of the relegation zone.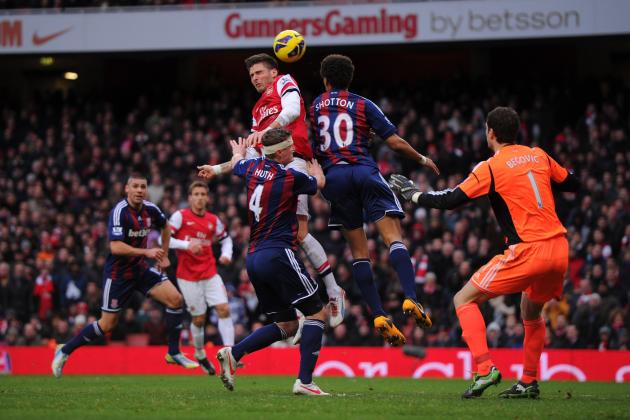 Michael Regan/Getty Images

Points: 58
Previous: 14
Even for Stoke, that was an ugly performance against Arsenal.
The Potters have lost four of five but in the all-important draw sweepstakes, they remain co-leaders with Everton (both teams have drawn a league-high 12 matches).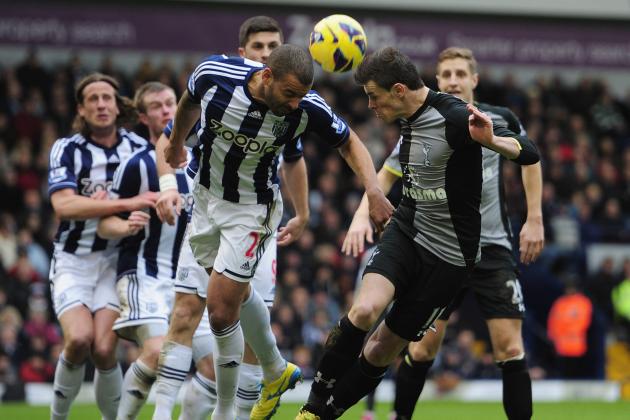 Jamie McDonald/Getty Images

Points: 58
Previous: 12
It's all going wrong for the Baggies. West Brom have lost five of six and haven't won a league match since Dec. 26 at QPR.
Now, Goran Popov is in hot water for the spitting incident over the weekend. How hot? His own manager said he "let everybody down" (via BBC Sport).
Sean: Remember when West Brom were looking like top-four challengers? Neither do we.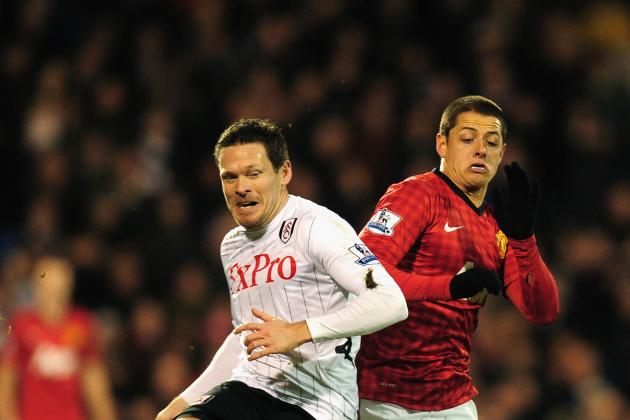 Jamie McDonald/Getty Images

Points: 70
Previous: 16
Adam: Despite being seriously undermanned and hugely outpossessed against United, their defense held out for 79 minutes. Results aside, they're probably closer to the eighth- or ninth-best team in England.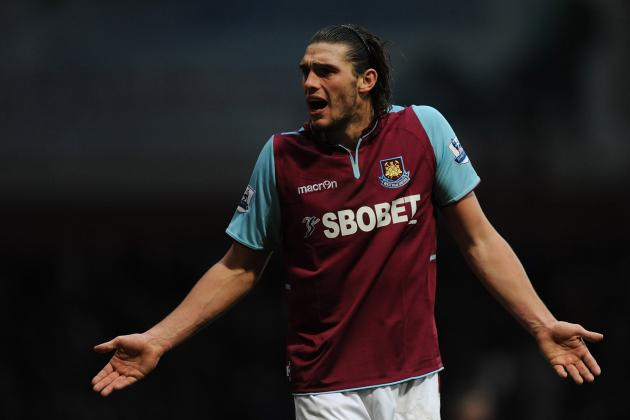 Steve Bardens/Getty Images

Points: 94
Previous: 10
Andy Carroll did Saturday what West Ham signed him to do. He dominated the opponent, in this case Swansea, and scored the winner.
In the right system, Carroll can be effective, if not necessarily pleasing to the eye.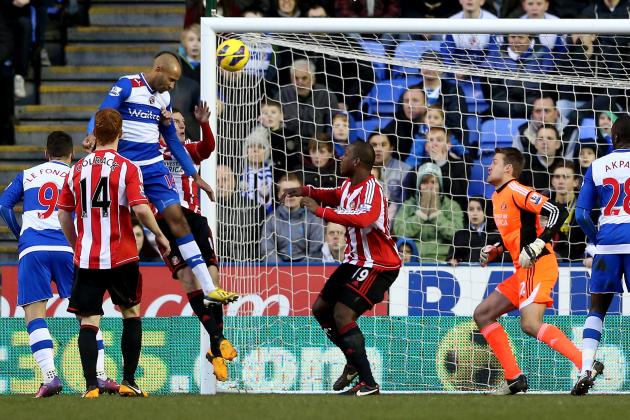 Scott Heavey/Getty Images

Points: 95
Previous: 11
Reading are officially out of the relegation zone—by two points—following the latest win in their recent revival.
How far can the Royals ride this wave?
Will: Three wins from four. Southampton and Norwich should be worried.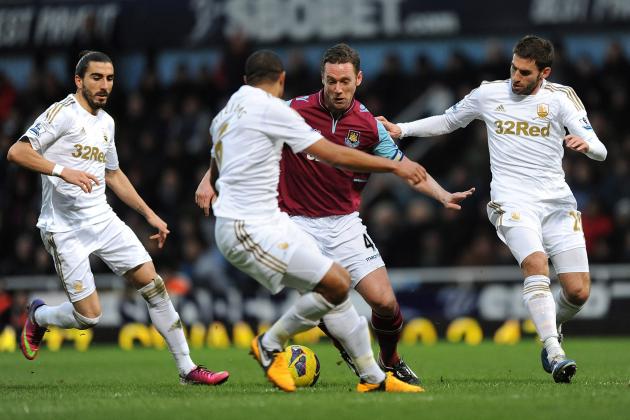 Steve Bardens/Getty Images

Points: 103
Previous: 8
After a strong start and a slight midseason swoon, Swansea have settled into midtable obscurity.
All the same, one loss in eight matches is a good record for any team in the league.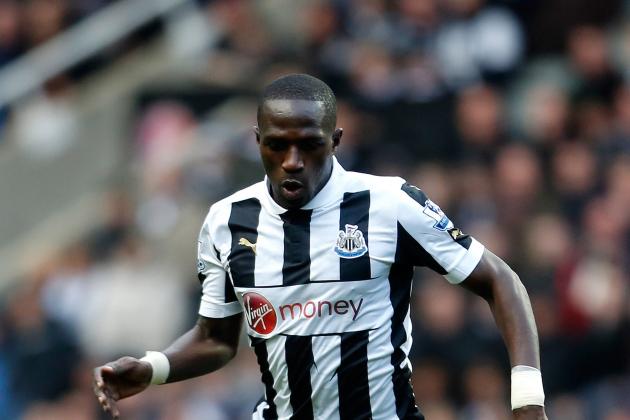 Paul Thomas/Getty Images

Points: 113
Previous: 17
The French tricolor might as well change over to Newcastle's black and white. Thanks to the recent Gallic influx, the Geordies look a solid bet to avoid relegation.
Will: Viva la Toon, or something French-sounding.
Sean: Les Blues sure look good so far disguised in Newcastle threads.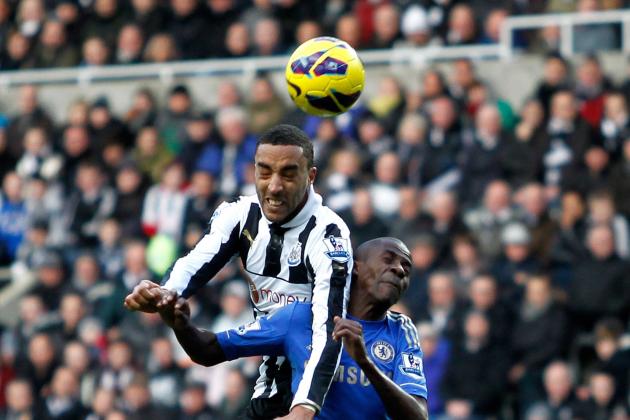 Paul Thomas/Getty Images

Points: 131
Previous: 3
Losing to Newcastle wasn't supposed to be in the script, especially not after Chelsea bought Demba Ba from the Magpies last month.
Spurs are suddenly only one point behind in fourth place.
Sean: This Rafa [Benitez]-Chelsea marriage will not end well.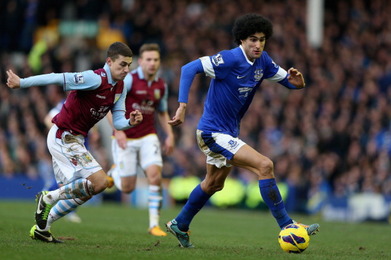 Clive Brunskill/Getty Images

Points: 134
Previous: 6
Fun fact: Everton drew only one of their two matches this past week.
And that one was largely down to Marouane Fellaini's insistence upon entering beast mode for the final 30 minutes against Aston Villa.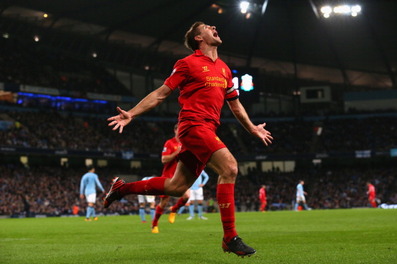 Alex Livesey/Getty Images

Points: 136
Previous: 5
So…Steven Gerrard's goal might have just helped Liverpool hand the title to old rivals Manchester United.
And it's only February.
Will: Stevie Geeeeeee. Still got it.
Adam: Still a bit confused on the defensive end, but you can't argue with the boost Daniel Sturridge has provided to the Reds' attack. And what a goal from the legend Stevie G!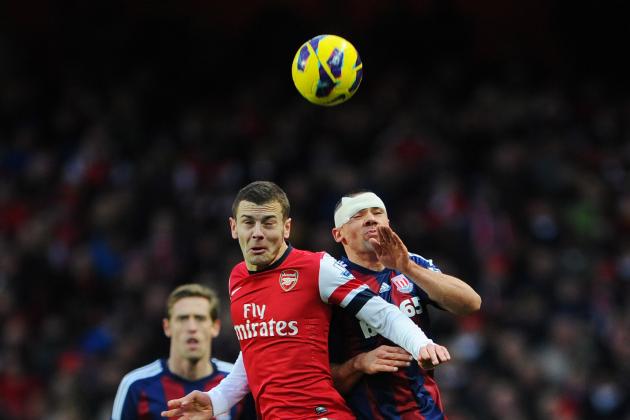 Michael Regan/Getty Images

Points: 136
Previous: 9
Let's get this straight. Stoke finished the match with players bloodied, and Arsenal scored on a deflected set piece.
Are we sure these teams didn't switch bodies?
Will: He's 6'2", he'll do you, he's Olly-Olly-Olly-Olly-Olly Giroud.
Sean: Nachos > [Andre] Santos.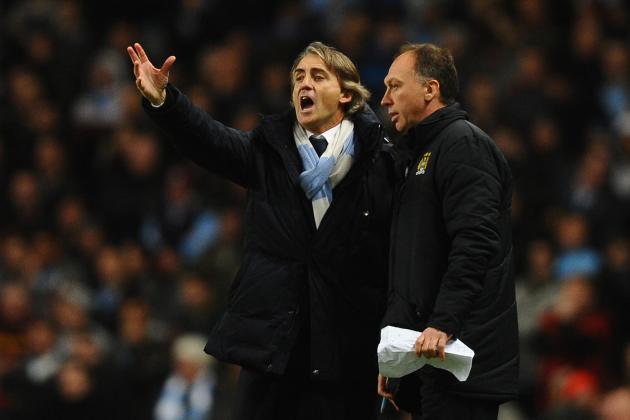 Laurence Griffiths/Getty Images

Points: 156
Previous: 1
After falling nine points behind leaders Manchester United with 13 matches left, defending champions Manchester City are still mathematically alive in the title race.
But goalkeeper Joe Hart is probably right to say that City must win all their remaining games to have a chance (via ESPN.co.uk).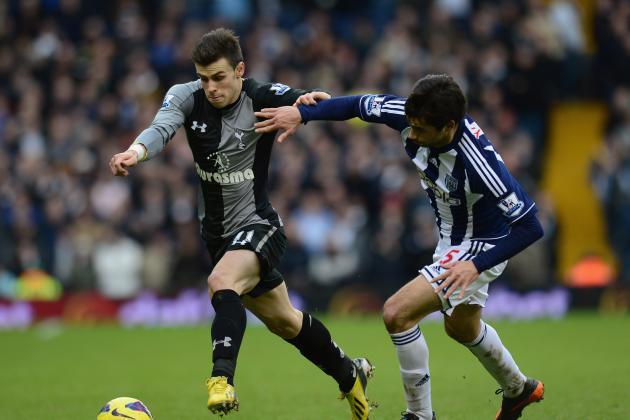 Shaun Botterill/Getty Images

Points: 160
Previous: 4
Has anyone else noticed that Spurs have lost just once in their last 13 league matches?
Will: Where's there's a [Gareth] Bale, there's a way. Andre Villas-Boas still looks like a stationery salesman though.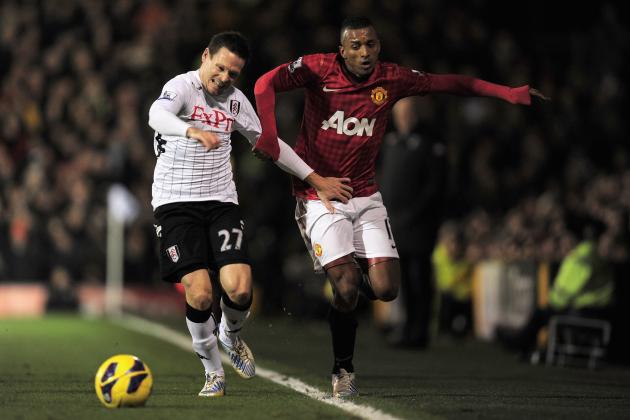 Jamie McDonald/Getty Images

Points: 177
Previous: 2
We should probably all bow to the inevitable. Apparently not even a power outage can stop Manchester United from regaining the title.
Will: How are United so far ahead? I blame the rest of the league not having a Robin van Persie.
Adam: They continue to chalk up hard-fought wins, despite a very suspect defense and a less-than-creative midfield. Nani is skilled and Tom Cleverley is solid enough, but they've COMBINED for two EPL assists so far this season.