Mexico vs. Jamaica: World Cup Qualifying Live Score, Highlights, Recap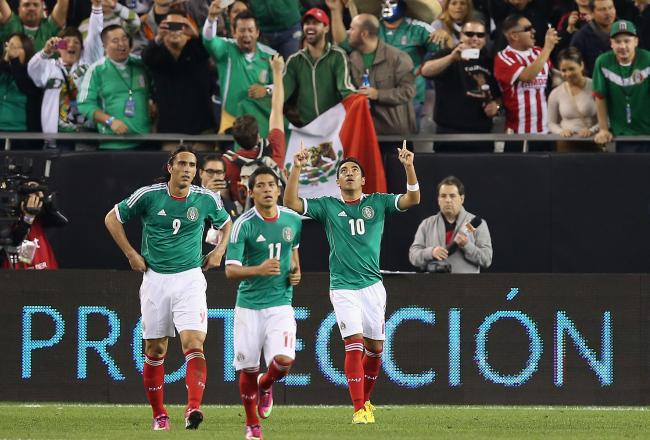 Christian Petersen/Getty Images
2014 FIFA World Cup qualifying—CONCACAF Hexagonal; Estadio Azteca, Mexico City, Mexico.
FULL TIME: 0-0
Mexico: José de Jesus Corona; Paul Aguilar, Francisco Rodríguez, Héctor Moreno, Jorge Torres Nilo; Carlos Salcido, Héctor Herrera (Ángel Reyna), Andrés Guardado (Marco Fabián), Giovani dos Santos (Javier Aquino); Oribe Peralta, Javier Hernández.
Jamaica: Donovan Ricketts; Nyron Nosworthy, Adrian Mariappa, Jermaine Taylor, Demas Phillips; Marvin Elliot, Rodolph Austin, Jermaine Johnson (Theo Robinson), Garath McCleary (Omar Daley); Jobi McAnuff, Ryan Johnson (Tremaine Stewart).
FULL TIME
Jamaica grabs a very valuable point in the hexagonal opener. This is the first time the "Reggae Boyz" draw a game at the Estadio Azteca.
Jamaica'abest ever result in the Azteca !!

— Official J.F.F(@ItsTheJFF) February 7, 2013
Mexico had a poor performance and was far from being the team we had seen in previous games. The team's best player was José de Jesús Corona who saved the squad three times.
José Manuel de la Torre needs to make serious adjustments because this painful result has certainly raised some flags.
"El Tri" will play its second game on March at San Pedro Sula, where it will face Honduras. The last time Mexico defeated "Los Catrachos" on home soil was in 1993.
YELLOW CARD
90+4'—The referee books Héctor Moreno for obstruction.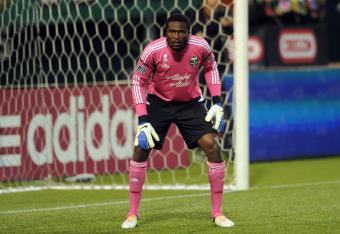 90+1'—Javier Hernández faces Donovan Ricketts and the Jamaican goalie denies "Chicharito".
INJURY TIME
90'—Six more minutes. For Mexico this means an opportunity to win. For Jamaica, the longest period to accomplish an historic draw.
MEDIC!
86'—Oribe Peralta bleeds profusely after a brutal clash with Nyron Nosworthy.
SUBSTITUTION
84'—Omar Daley in; Garath McCleary out.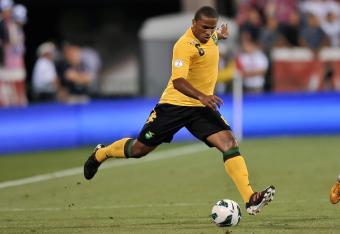 WHERE'S THE LOCAL TEAM?
82'—In an unfamiliar scene, the fans chant the traditional 'Olé' supporting Jamaica, while they continue booing "El Tri".
SUBSTITUTION
80'—Tremaine Stewart comes in for Ryan Johnson
SUBSTITUTION
78'—Marco Fabián comes in for Andrés Guardado.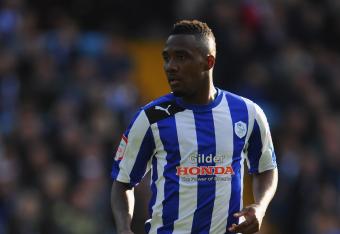 76'—Andrés Guardado with a lousy cover and gives Jamaica yet another chance to score.
Jermaine Johnson misses in front of Corona. The Mexican goalie is having a great night.
74'—The fans are booing the team. They are desperate with this result.
"El Tri" needs to make adjustments quick or Jamaica will draw the game. If that happens it would be the first time they achieve it in a FIFA qualifier at the Azteca.
68'—Corona saves Mexico yet again. Andrés Guardado with a rookie mistake. Johnson takes advantage of it and makes a run through the center of the pitch.
The Mexican keeper waits until the last minute and controls the ball.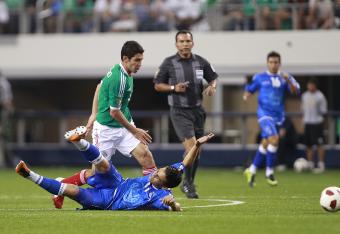 SUBSTITUTION
67'—Héctor Herrera leaves the pitch. Ángel Reyna comes in.
CLASH OF HEADS
66'—Jermaine Taylor and "Chicharito" fight for the ball in the air and the Mexican takes the worst. He takes a few minutes and finally goes back.
CHICHARITO!
63'—Torres Nilo with a lethal cross but Javier Hernández send the ball straight to Ricketts body. Salcido shoots from outside the box but the ball goes out.
59'—Even when Mexico is playing a bit better, the team is still losing a lot of balls.
Javier Aquino is trying to create opportunities but it has not been enough. 'Chicharito' is helping the midfielders instead of being the main striker.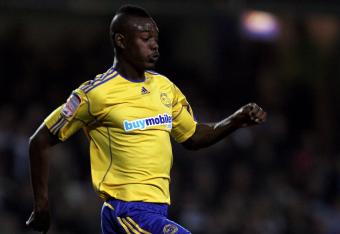 SUBSTITUTION
54'—Jamaica makes its first change. Theo Robinson on, Jermaine Johnson off.
53'—Ryan Johnson takes the ball and sends the ball to McAnuff who puts a dangerous cross into Mexco's box.
Miraculously Phillips couldn't touch the ball.
47'—Herrera shoots from outside the box and Ricketts saves Jamaica.
Oribe Peralta tries to surprise the Jamaican goalie but he rejects the ball.
SECOND HALF
Jamaica comes out with no substitutions.
Let's see for how long the team can play with the same lineup.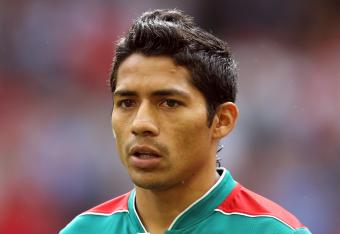 SUBSTITUTION
Javier Aquino in for Giovani dos Santos.
By the way, Aquino leaves tomorrow to Spain to join his new club: Villarreal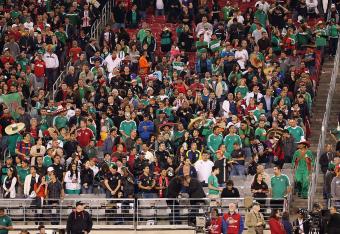 HALFTIME 0-0
That's it for the first half. "Chepo" needs to make some serious adjustments. The midfield is not working at all.
Aquino and Reyna can give the team fluency, plus they are very creative players.
Hernández and Peralta have not appeared because Mexico keeps making childish mistakes, hence they lose the ball constantly.
I'll be back shortly with the second half, so don't go anywhere!
Injury time
45'—The referee adds two minutes. Doesn't seem like it is going to be enough for Mexico.
42'—Phillips is the first Jamaican with physical issues. He had a leg cramp.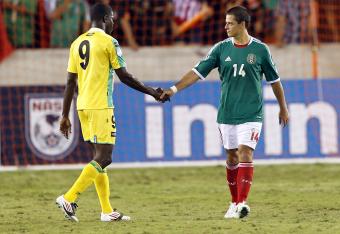 39'—Javier Hernández sends a header to Peralta. The Santos Laguna striker slips and falls down. Another huge miss for Mexico.
This article is
What is the duplicate article?
Why is this article offensive?
Where is this article plagiarized from?
Why is this article poorly edited?