Ireland vs. England Rugby: 5 Keys to Irish Victory
Tom Shaw/Getty Images

Before last week's action, both England and Ireland would've seen this rugby game as one of huge importance; now it's probably the biggest game either side will play this year.
France's surprise defeat in Rome means the winner of this game will be odds-on favourite for the Championship and the only side with a realistic shot at a Grand Slam, no disrespect to Italy.
Last season, England's scrum demolished Ireland on their way to a 30-9 victory; the previous year Ireland left England's Grand Slam hopes in tatters with a 24-8 win.
Off the pitch the two nations have a less-than-harmonious history, but on the pitch there is a grudging respect between the two.
If Ireland are to remain on course for victory, these are the keys to beating England.
Begin Slideshow

»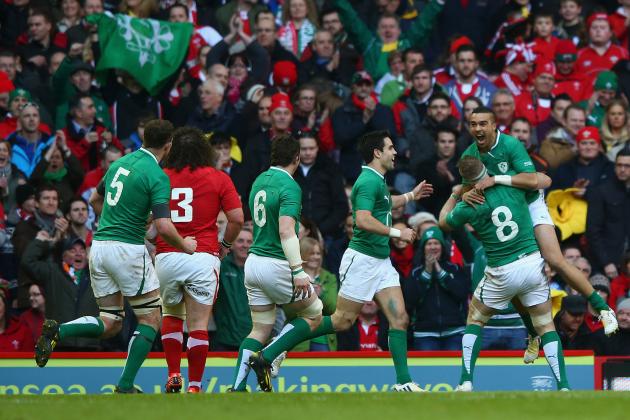 Michael Steele/Getty Images

Ireland under Declan Kidney have developed a reputation as a side that is quick out of the blocks.
In the last year, strong opening stanzas have seen them build leads on France, New Zealand, South Africa and Wales.
If Ireland can start in a similar vein to last weekend it could have a series of knock-on effects for the Irish side.
With a Sunday kickoff the crowd is likely to be less inebriated, possibly working off hangovers and thus less vocal. A quick start would change that, raise the noise level in the stadium and heap the pressure on England.
England are a relatively inexperienced side and have yet to show their mettle in chasing down a lead. It is possible they could buckle under the pressure.
Richard Heathcote/Getty Images

The flip-side of Ireland's tendency to fly out of the blocks is their history of falling off the pace after the restart.
More often than not, once the tide has turned against Ireland they draw the ire of the referee, allowing teams to reel them in off the tee.
Whatever your opinion of Owen Farrell there is no denying one thing: He is a kicking machine. In a recent game for Saracens against Racing Metro, he kicked a perfect 11-of-11, and last weekend he kicked 7-of-8 against Scotland.
England's style of play, while becoming more expansive, relies heavily on Farrell keeping the scoreboard moving. Given a chance in Ireland's half he won't hesitate to take the points.
Rugby is a game of inches, and the great sides live right on the edge of the law. In recent years Ireland have fallen off that edge far too often.
Ireland have to continue living on that edge without infringing unless it's necessary. Having a Pro 12 referee, Jérôme Garcès, could work for or against them.
They will be familiar with his interpretation of the law, but he too will have an idea both who and what to watch for.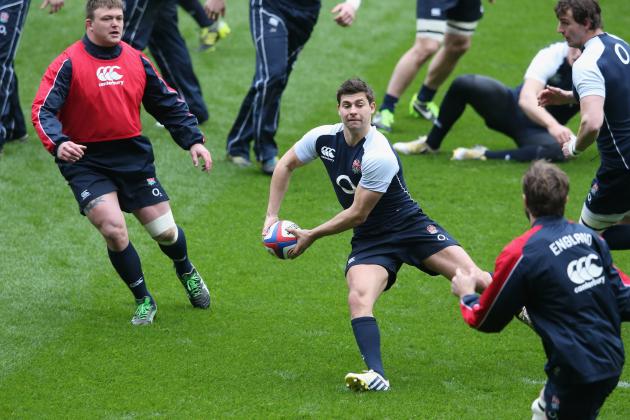 David Rogers/Getty Images

At his best he is among the finest scrum-halves in the game; at his worst he is petulant, undisciplined and error-prone.
Blessed with blinding pace, he tends to take a step or two off the base of the breakdown looking for holes in the defensive line.
If he finds one he is lethal, if he doesn't he eats up the space outside him and slows down momentum.
The further England are behind the more likely he is to look for the gap and the more likely he is to be wound up.
Ireland's pillar defence and Conor Murray need to be secure, forcing Youngs to pass and allowing Brian O'Driscoll and Gordan D'Arcy to get a step on the English attackers stopping them building up a head of steam.
Stopping Youngs is the key to taking the pace out of the England attack, and if that happens Ireland have a great chance of winning.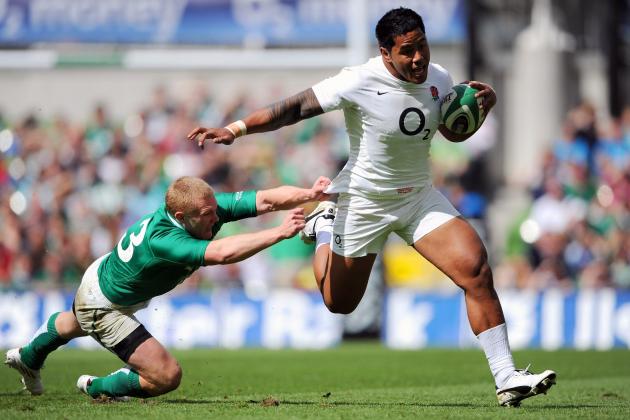 Gareth Copley/Getty Images

England's attack is a simple but effective one. They come in waves, break the gain-line, secure fast ball and exploit mismatches out wide.
Their ball-carriers tend to run straight and fast, with the strength to break tackles and guile to offload in contact.
Once in behind they are lethal as they have so many strong, powerful runners.
In Owen Farrell, Billy Twelvetrees and Alex Goode they have three distributors who will take turns at first-receiver unleashing forwards.
Ireland's forwards need to make these big tackles and not allow England to suck in the Irish backs. Last weekend's evidence shows that Ireland's pack relish these types of encounters.
The downside of England delaying hitting the deck in contact is that they will leave themselves open to the choke tackle.
Ireland have utilised this tackle to great effect in recent years, and the game could be decided on whether Ireland can get the choke or England can offload in contact.
The back three will also have to keep an eye on Chris Ashton as he tends to float across the back line waiting to bounce on an offload.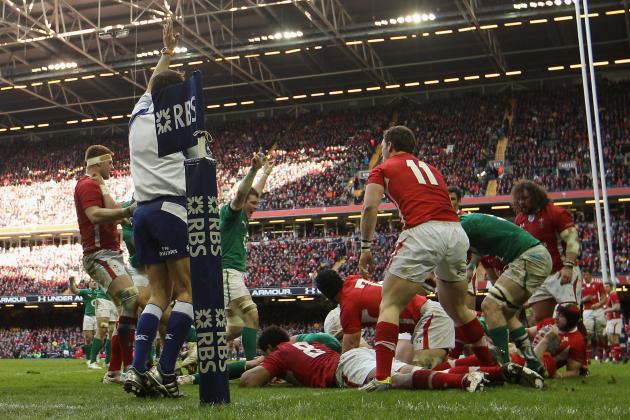 Michael Steele/Getty Images

Looking through England's results under Stuart Lancaster one thing jumps off the page: They don't concede lots of points.
No matter the opposition, England games tend to be close, at least on paper.
This is built on a rock-solid defensive system implemented by up-and-coming coach Andy Farrell and clearly bought into by the players.
One through 15 they tackle well and rarely make mistakes. They are aggressive at the breakdown without being reckless.
When Ireland get into English territory they need to be patient and wait for the right moment to strike. If the opportunity presents itself to kick for goal, Ireland need to get points on the board.
Isolated ball-carriers will be turned over and England will look to slow down ruck ball. Ireland will need to build through the phases and wait for the holes and mismatches to appear.
England aren't built for chasing a lead, so every point Ireland can get ahead makes it more difficult for England to fight back into the game.