Ranking the 5 Most Overrated Impending Free Agents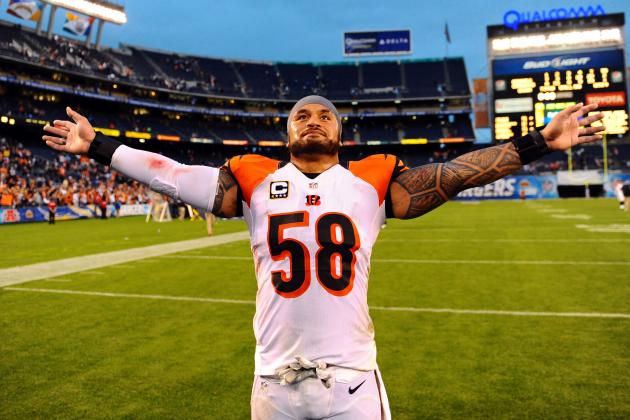 Christopher Hanewinckel-USA TODAY Sports

The 2013 NFL offseason has officially begun, which means the start of free agency is just a little more than a month away.
On March 12, the NFL's auction period on players will officially begin. Hundreds of players will be available to scour the market for the best fit or most money—or some combination of the two.
While there are impact players to be found in every free-agent period, a good number should also be treated with caution. Overrated players fall into mountains of undeserved money every spring.
In the following slides, we highlight and rank the top five overrated free agents scheduled to be available in 2013.
Begin Slideshow

»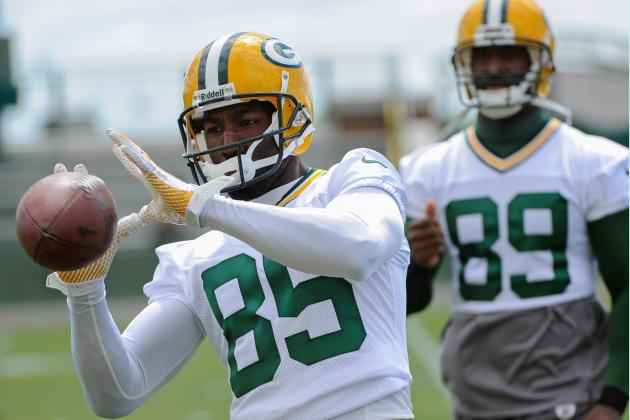 Benny Sieu-USA TODAY Sports

Jennings is one of the premier receivers in the 2013 free-agency class and a big fish in a wide, deep pool at the position. But there are legitimate concerns that should be considered when looking at Jennings as an individual player.
My colleague Alessandro Miglio asks an important question about Jennings here:
"What kind of contract do you give a 5'11", 30-year-old receiver with recent injury issues and who has had two elite quarterbacks throwing to him his entire career?"
The answer is difficult to calculate. Jennings clearly does not have the size most covet in a No. 1 receiver, his age and injuries are real worries and the numbers he's posted in Green Bay are likely somewhat inflated by playing with both Brett Favre and Aaron Rodgers.
What kind of price tag does a receiver with those concerns warrant?
More than likely, a needy team will spend upwards of $8 million a season to have Jennings be their new No. 1 receiver. On paper, the Miami Dolphins and Minnesota Vikings make a lot of sense and both have the money to throw his way.
However, Jennings is likely a player who will be paid well above the impact he provides over the life of his next contract.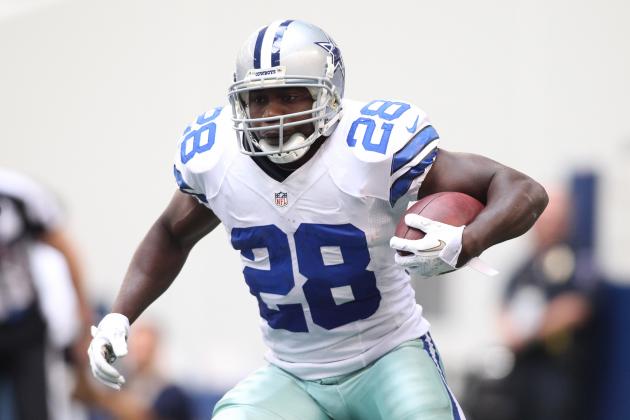 Tim Heitman-USA TODAY Sports

A former first-round pick, Jones is just 25 years old and can flash game-changing abilities as a runner, receiver and returner. But the bark has always been worse than the bite with Jones.
Over five seasons, Jones has never put together a season with more than five touchdowns. Only twice has he stayed healthy for a full 16 games, and both his yards-per-carry (3.6) and total receptions (25) hit three-year lows in 2012.
Jones will now hit the open market looking for a fresh start. After five uneven years in Dallas, he needs it.
However, Jones should no longer be considered a starting-caliber player, and his only hope of landing a multi-year deal should be with a team that thinks he can finally blossom as a change-of-pace option. That's a risk for the team spending the money.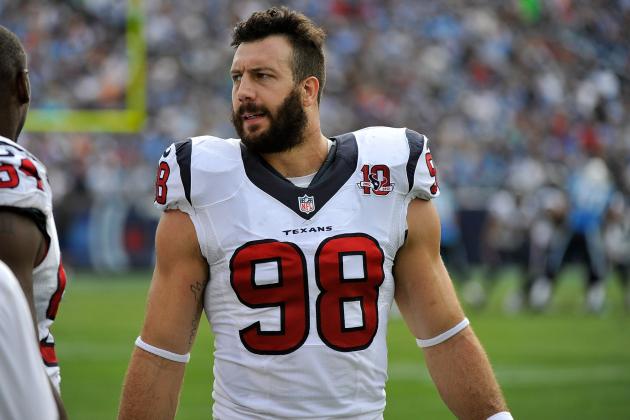 Frederick Breedon/Getty Images

Barwin is just one year removed from a season in which he tallied 11.5 sacks, but don't let that number cloud your reality of how below average the former second-round pick was this past season.
According to Pro Football Focus, a football analytics site which grades every player on every play, Barwin graded out as the NFL's third-worst 3-4 outside linebacker in 2012.
His biggest knock came in rushing the passer, where Barwin provided just four sacks and 40 quarterback disruptions over 1,100 total snaps. Over the last 10 games of 2012 (including playoffs), Barwin had just one sack.
The Texans will now have to think long and hard about what kind of money they want to throw Barwin's way this spring. Is he worth a big deal, or would the Texans be better off trying to find a replacement?
Either way, Barwin is going to see money in free agency that he probably didn't earn in 2012.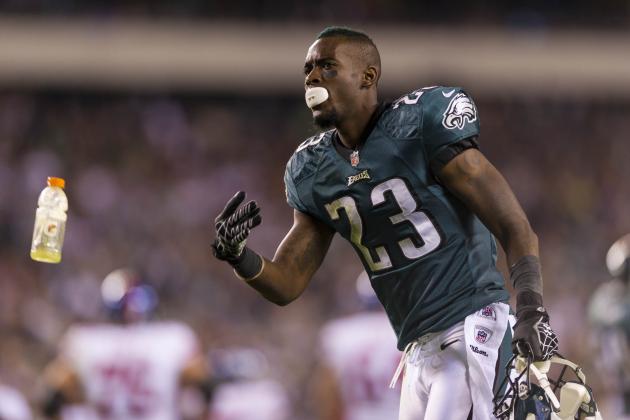 Howard Smith-USA TODAY Sports

After such a dominant start to 2012, few cornerbacks were as disappointing to end the season as Rodgers-Cromartie.
From Week 8 on, the 26-year-old corner allowed an opposing passer rating of over 90 in nine of the final 10 games, including eight with a rating over 100. Over that stretch, Rodgers-Cromartie gave up a completion percentage nearing 75, plus five touchdowns and zero interceptions.
According to PFF, Rodgers-Cromartie finished 2012 as the 96th best cornerback out of 112 eligible players at the position.
Despite the struggles, a rare combination of speed and size (6'2") at the position will likely draw teams to Rodgers-Cromartie this offseason. But when you put on the tape, his performance on the field doesn't match the interest he'll likely attract.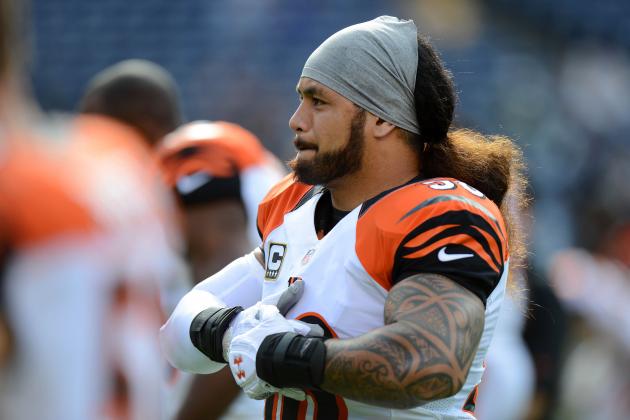 Jake Roth-USA TODAY Sports

There may not be a more overrated player in this upcoming free-agent class than Rey Maualaga.
According to PFF, Maualaga graded out as the NFL's worst inside linebacker in 2012. His biggest deficiencies clearly come against the run and covering the pass, which aren't exactly qualities you want in a starting middle linebacker.
The numbers are staggering.
Over 1,041 total snaps, Maualaga missed 16 tackles, finished with one of the lowest run-stopping percentages among inside linebackers (28th) and allowed 654 yards (370 after the catch, most in the NFL) in coverage. His six penalties were the second most at the position.
Yet with a lack of starting inside linebackers on the open market, Maualaga is likely to be viewed as a top player this spring. The stats clearly don't back that up, but demand can drive interest in shallow pools.