WWE WrestleMania 29: Power Ranking Ryback's Top 5 Potential Opponents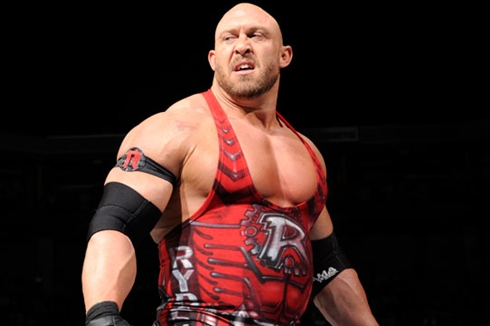 Photo courtesy of WWE.com
As recently as a few months ago, Ryback was the hottest thing going on in the WWE. Although he is still extremely popular and among the top faces in the company, he has since been surpassed by the likes of The Rock, CM Punk, John Cena and Brock Lesnar. Even so, Ryback should be a huge part of the company's future.
With that in mind, it is extremely important for the WWE to put him in a meaningful WrestleMania match and to book him correctly as well. I don't necessarily disagree with the way Ryback has been booked thus far since it has been done out of necessity, but he has yet to score a big pay-per-view victory.
Brad Maddox helped Punk beat him at Hell in a Cell, The Shield took him out at Survivor Series, The Shield spoiled things once again at TLC as they beat Ryback and Team Hell No, and Ryback was the final man eliminated the Royal Rumble match, which was won by Cena.
Because of Ryback's immense popularity, he was placed in the main-event scene quicker than he should have been. If nothing else, at least he has the experience needed to succeed down the road. Here are the top five potential opponents for Ryback at WrestleMania XXIX as he seeks his first win on the big stage.
Begin Slideshow

»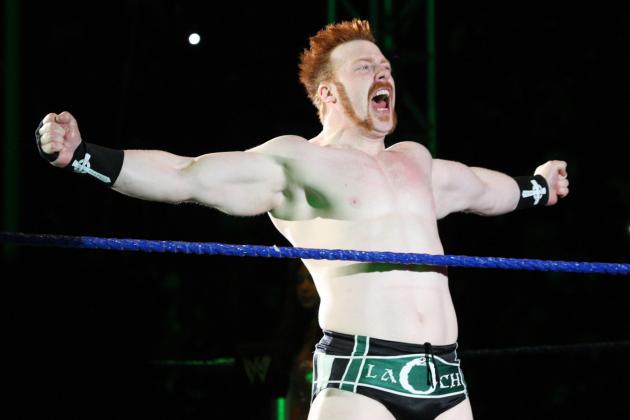 Gallo Images/Getty Images

Ryback facing Sheamus may not add up at the moment, but it could be an option if other avenues are blocked on the road to WrestleMania. In terms of match quality, Sheamus is likely the best possible opponent for Ryback as The Great White can almost match Ryback in both size and strength while still excelling as an in-ring competitor. It may seem unlikely due to the fact that both Ryback and Sheamus are faces, but I certainly wouldn't rule it out.
There has been talk about potentially turning Sheamus heel again since he was a bit more believable in that role, but that would obviously be a surprising turn of events. Even if his face character isn't 100 percent refined, the general audience appears to enjoy him and he has reached No. 2 face status within the company behind John Cena. Having Sheamus face Ryback doesn't necessarily mean that one of them has to be heel, though.
It's fairly rare to see a face vs. face or heel vs. heel match these days, but I don't have a problem with them if they are built up correctly. Sheamus and Ryback do have a bit of history together already as Ryback eliminated Sheamus from the Royal Rumble, so that could be the basis of their feud. Also, they're likely to team with John Cena against The Shield at Elimination Chamber. Perhaps a miscue between them can lead to a feud.
Ryback and Sheamus are viewed as two of the toughest men on the WWE roster and their rivalry could be a friendly one based on trying to find out who is truly the most unstoppable force in the WWE. Sheamus isn't in the World Heavyweight Championship picture at the moment and that means he could very well be available come WrestleMania time. If nothing else, it would be a hard-hitting match and it would be great for both men in terms of garnering crowd support.
Gallo Images/Getty Images

The case of Randy Orton has been an interesting one over the past year or so. He hasn't had a one-on-one match for the World Heavyweight Championship since Hell in a Cell 2011 and had to endure a two-month suspension for violating the WWE wellness policy this past summer. With that said, The Viper appears to finally be rounding into form. He has scored victories over the likes of Antonio Cesaro and Wade Barrett and is on a bit of a roll, so he could be in for big things come WrestleMania season.
I consider Orton to be the favorite to win the Elimination Chamber match to determine the No. 1 contender for the world title, but a victory is far from guaranteed. Provided he falls short, a WrestleMania match with Ryback is definitely possible. There has been talk about Orton turning heel for several months, and while it has yet to come to fruition, it may be on the horizon. Orton is a good in-ring worker and is still over with the fans, but his character is played out and he needs a change.
The popular opinion is that Orton will face Sheamus if he turns heel, but Ryback is a definite possibility as well. As is the case with Sheamus, Ryback eliminated Orton from the Royal Rumble too. It hasn't really been discussed, but Orton said that he needed to win the Rumble heading into the event. Despite that, he hasn't seemed particularly agitated about losing, but it could potentially lead to a feud with Ryback if the WWE plays its cards right.
Orton doesn't quite measure up to Ryback in terms of size and strength, but he was once one of the best heels in the business. Turning heel would give The Viper a lot of momentum, so beating him at WrestleMania would be huge for Ryback. I really enjoyed Orton as a cerebral, psychotic heel, and if he goes back to that gimmick, then he and Ryback could have one of WrestleMania's best feuds and matches.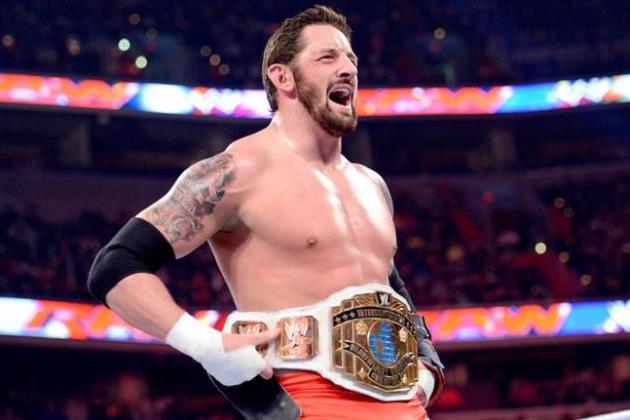 Photo courtesy of WWE.com
I haven't heard anyone discuss the possibility of it happening, but a Ryback vs. Wade Barrett feud could be quite intriguing heading into WrestleMania. Ryback's past gimmick of Skip Sheffield hasn't been addressed by the announcers, but he was thrown out of Nexus by Barrett in storyline terms, although an ankle injury was the true culprit. This could be used to fuel the fire behind a potential rivalry and it could easily be done without mentioning the "Skip Sheffield" name.
Even if Nexus doesn't enter the conversation, Ryback and Barrett would likely mesh very well together. Ryback is an unstoppable monster, but Barrett is a big man in his own right and is exceedingly aggressive. On top of that, he has been in the main-event scene before and could carry Ryback on his back when it comes to cutting promos. Having Barrett lose at WrestleMania wouldn't be ideal, but it isn't possible for everyone to go over on the big stage.
The wild card here is the Intercontinental Championship. Barrett is currently in possession of it and is likely to defend it against Bo Dallas at Elimination Chamber. While there is obviously a chance that Dallas will beat Barrett for the title, I don't see that happening. Barrett will probably retain, so he'll be the IC titleholder at WrestleMania in all likelihood. Perhaps having Ryback chase the Intercontinental Championship after already having a taste of the main-event scene is a tough sell, but I wouldn't mind it.
The Miz main-evented WrestleMania as the WWE Champion a couple years ago, yet he is going after the United States Championship now, so such a move isn't unprecedented. I don't anticipate Ryback being thrown back into the main-event mix right after WrestleMania, but a run with the Intercontinental Championship could prepare him for it down the line. The title isn't as prestigious as it once was; however, Ryback can go on a dominant run with it and possibly restore its luster.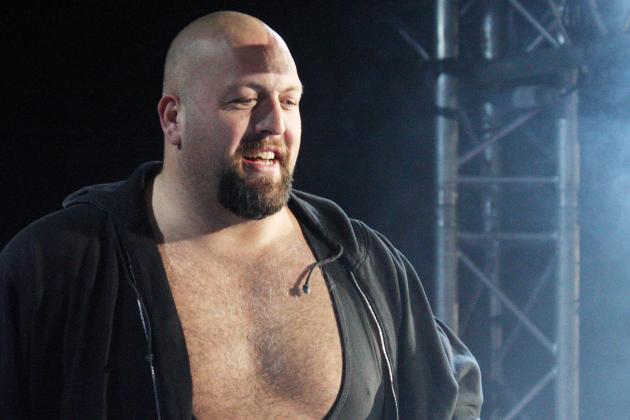 Gallo Images/Getty Images

The popular WrestleMania opponent for Ryback over the past few months has been Big Show. The initial thought was that Big Show would hold the World Heavyweight Championship and drop it to Ryback on the big stage, but that is no longer the case as Big Show lost it to Alberto Del Rio several weeks ago. Even so, a Ryback vs. Big Show WrestleMania match is still very much in the cards. Big Show figures to lose to Del Rio again at Elimination Chamber and end their feud, so he will be able to start with a clean slate heading into WrestleMania.
Even though I respect Big Show as a veteran in the business, I'm not a big fan of him personally. He has done some of his best in-ring work in recent memory against the likes of Del Rio and Sheamus lately, but his character annoys me. He is supposed to be an unstoppable monster, and he appears to be precisely that at times, but he strays from that too often. When he tries to be funny it comes off as lame and I don't like when he backs down from guys like Del Rio and Sheamus because he should be able to squash both of them.
If Big Show is booked correctly ahead of a feud with Ryback, then I can get behind it. If he is going to be running scared from Ryback, however, it isn't something I'm overly interested in. The obvious advantage of having Ryback face Big Show is that the creative team doesn't have to worry about what a loss would do to Big Show. He has been around for ages and has already lost plenty of matches. He is established as a star and likely wouldn't mind putting over Ryback.
On top of that, Big Show would be the first opponent who could actually pose a physical threat to Ryback. Fans would still view Ryback as the favorite, but Big Show would at least look like his equal. The perfect ending would be Ryback performing Shell Shocked to Big Show to pick up the win at WrestleMania. I'm not sure if Ryback is capable of doing that considering he struggled to do the same to Tensai, but it would definitely set him up for a major push in the future.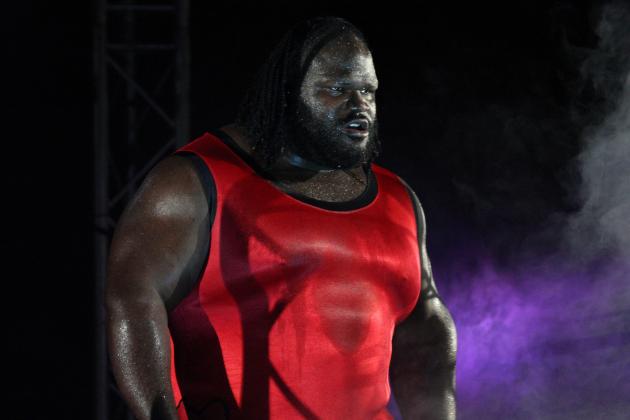 Gallo Images/Getty Images

As good as a feud and match with Big Show would likely be for Ryback, I'm much more interested in entertainment value. Putting Ryback against Mark Henry would be infinitely better and Ryback would receive an equally big rub from defeating The World's Strongest Man. Henry made his return to WWE programming on Monday after roughly 10 months away due to injury and was as agitated as ever as evidenced by his decimation of Rey Mysterio and Sin Cara.
Henry toiled in mediocrity throughout much of his WWE career, but he found something within himself prior to his latest injury. Henry beat Randy Orton for the World Heavyweight Championship at Night of Champions 2011, and although his title reign only lasted until TLC two months later, it was clear that Henry had finally arrived as a main-event player in the WWE.
While Henry has never been a great in-ring performer, he is passable and knows how to handle himself. Where he truly shined was on the mic as he suddenly became one of the most entertaining promo men in the company. Due to the fact that Ryback is extremely limited when it comes to talking on the mic, Henry would be a good opponent as he could carry the load in terms of promo work. On top of that, he has the perfect gimmick to serve as Ryback's chief rival.
Henry is a feared, no-nonsense heel and doesn't back down from anyone, including Ryback. Ideally, Henry will go on a Ryback-esque run between now and WrestleMania by winning match after match. This would help reestablish Henry as a monster heel, and Ryback would be chosen as the only man who can stop his rampage. Beating The World's Strongest Man at WrestleMania and halting his reign of terror would be a major coup for Ryback. He needs to win an important match at WrestleMania, and overcoming Henry is the best possible scenario for him.
Follow @MikeChiari on Twitter and listen to him on Ring Rust Radio.