5 Underrated NHL Fantasy Picks That Could Help Your Team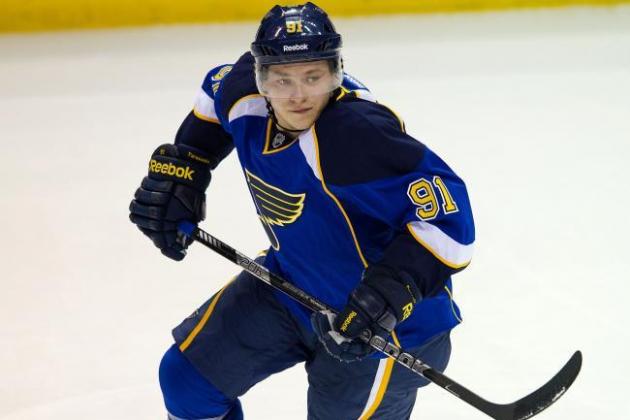 The return of the NHL meant many things to many people.
Fans are finally able to see their favourite athletes play the game they love.
The new NHL season also meant the return of something near and dear to my heart:
Fantasy hockey pools.
People are always wondering who's hot, which players are cold and who they can pick up to give their team that extra boost.
I've compiled a list of a few underrated NHL players that could be used to give your fantasy team a little more juice and get you the big W.
Begin Slideshow

»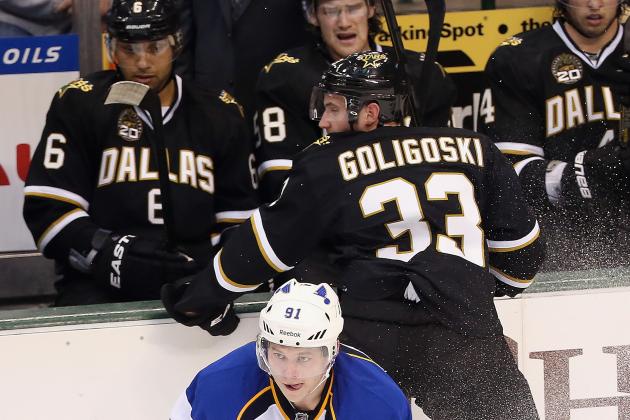 Ronald Martinez/Getty Images

Vladimir Tarasenko has put together the beginnings of a solid rookie season.
He was drafted by the St. Louis Blues 16th overall in the 2010 entry draft.
The Blues rookie has scored five goals and added five assists for a solid ten points in eight games played.
If your league also counts plus/minus and penalty minutes, Tarasenko is also not a bad choice as he currently stands at plus six and has served eight minutes in penalties.
It is also worth noting that Tarasenko was named the top NHL rookie for the month of January.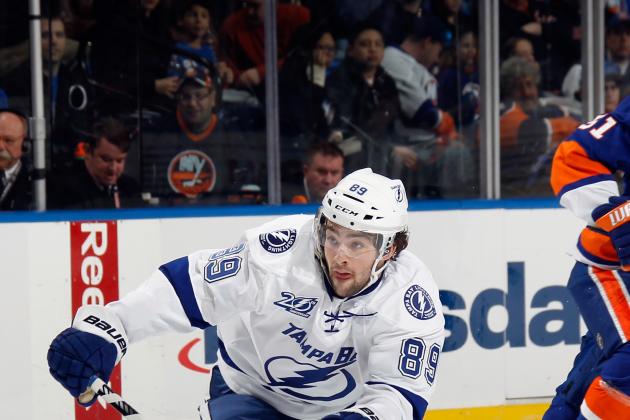 Bruce Bennett/Getty Images

Where did Cory Conacher come from?
The previously little known player is now lighting it up on a daily basis with the Tampa Bay Lightning.
The 23-year-old Conacher started the season playing with the Syracuse Crunch of the AHL. He made the Lightning's roster and has since been flying high.
He has put up excellent numbers so far, including include five goals and seven assists for 12 points on the season.
He stands at plus seven and has six penalty minutes so far.
Conacher is a streaking rookie that is a definite pick up if available. Playing with the high-powered offense in Tampa Bay, Conacher seems to have found his groove early.
James Guillory-USA TODAY Sports

Craig Anderson is an incredibly underrated goaltender.
Anderson has lost two straight games, but don't let that fool you. In those two losses he only allowed three goals.
In his eight total starts this season he has only allowed nine goals.
He has also posted an NHL best GAA (Goals Against Average) of 1.12 and a solid save percentage of 0.964.
Anderson is one goalie that can keep a game very close and steal the show. His record so far is five wins with two losses and one shut out.
He is a solid pick up for anyone needing a proven goalie.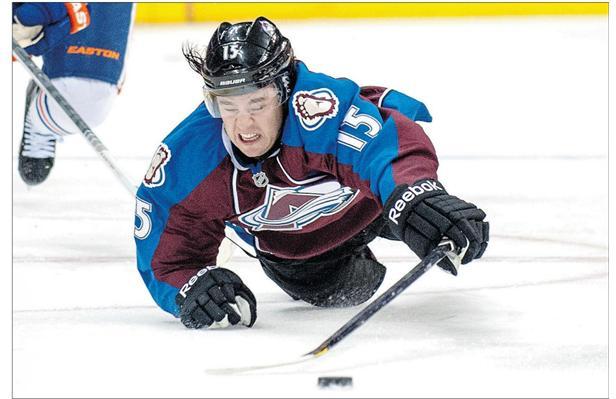 Photo courtesy of theprovince.com
P.A. Parenteau is off to a good start with his new team, the Colorado Avalanche.
Parenteau has some excellent offensive talent as evidenced by his 67 points last year on Long Island.
This season has also started pretty well for him, as he has recorded seven goals and a couple of assists in his nine games of action.
He is also currently plus six and has six penalty minutes on the season.
Parenteau is highly talented, but a little streaky. You're never 100% sure what you'll get but with the way his season has started he might just be worth the fantasy risk.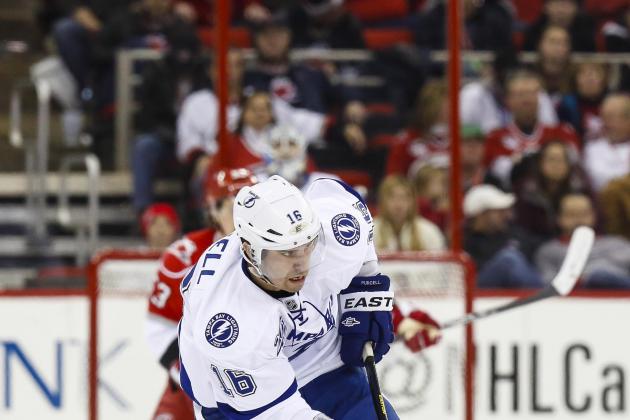 James Guillory-USA TODAY Sports

Teddy Purcell is quite possibly the most underrated fantasy player.
Purcell is not the first name you think of when Tampa Bay comes to mind.
Playing alongside Steven Stamkos, Martin St. Louis and Vincent Lecavalier, sometimes players like Purcell get lost in the shuffle of the fans' minds.
Purcell has scored a couple of goals and added seven assists so far for a total of nine points. He also stands at plus four with two minutes in penalties.
Purcell quietly goes about his business and puts up respectable numbers. Don't forget that he is playing on a line with Lecavalier and Conacher right now.
Purcell is always a good option for a fantasy team in need of some points.
Tweet me @FuscoNation16.