Strengths and Weaknesses of the 2013 NFL Free-Agent Class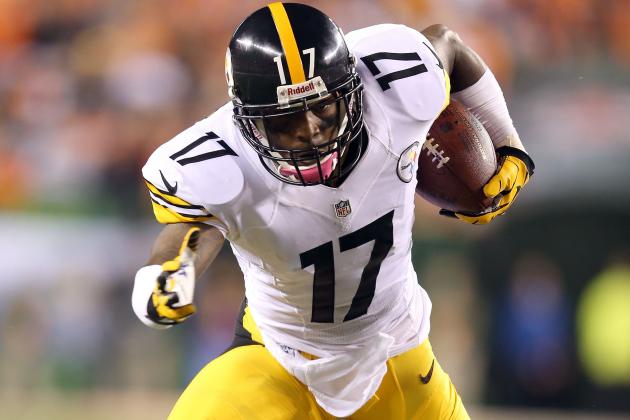 Andy Lyons/Getty Images

Similar to the 2013 NFL draft, the strength of this year's free-agent class is in the trenches. Any teams looking for help up front, on either side of the ball, will certainly find it.
Other positions offering rich pickings include wide receiver. Two talented, but temperamental youngsters are joined by a pair of stellar veterans at the top of this group.
The biggest weakness is undoubtedly quarterback. This is despite the presence, however brief, of the MVP of Super Bowl XLVII. There is also little help available at running back, and the cornerback class is short of its usual marquee names.
Here are the main strengths and weaknesses of the 2013 NFL free-agent class, beginning with the strongest position groups.
Begin Slideshow

»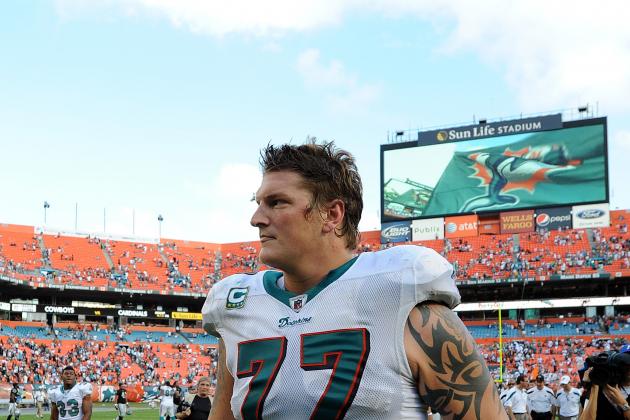 Steve Mitchell-USA TODAY Sports

Three tackles in particular could command big money on this year's open market. AFC West pair Branden Albert and Ryan Clady are premier edge blockers. They are joined by 2008 first-overall pick, Jake Long.
Both Albert and Clady can expect to be offered lucrative fresh terms to remain with their current teams. The Denver Broncos need the skilled and agile Clady to continue protecting Peyton Manning's blind side.
If Andy Reid wants a quick turnaround with the Kansas City Chiefs, he must keep a building block like Albert in place.
Long's situation is a little more unclear.
He finished the season on injured reserve, after tearing his triceps in Week 13. At the time, NFL.com's Dan Hanzus reported that Long's form had dipped since 2010. Hanzus also stated the Miami Dolphins would have to part with $15 million to franchise tag Long.
That makes it likely that Long will hit the market. If teams are satisfied about his health, then the powerful and aggressive 27-year-old won't lack for suitors.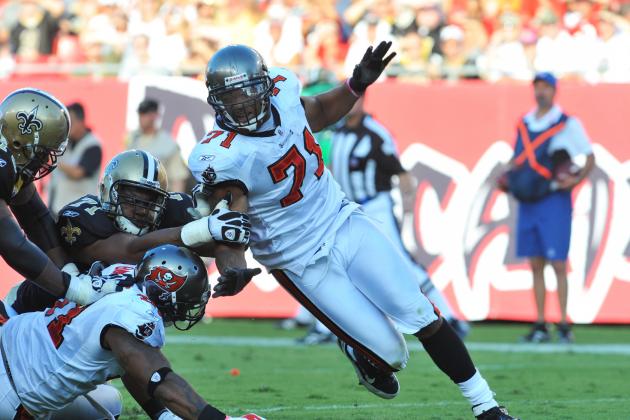 Al Messerschmidt/Getty Images

Just like at wide receiver, the cream of the defensive end crop includes two talented youngsters and a pair of prolific veterans. Unheralded Tampa Bay Buccaneers ace Michael Bennett is probably the most complete player available at this position.
A true strong-side, 4-3 end, Bennett is a stout force against the run. He can also excel at pressuring the pass pocket. In 2012, he enjoyed his finest getting after the quarterback, culminating in nine sacks.
Head coach Greg Schiano needs the versatile 27-year-old in Tampa Bay. However, Schiano should expect to have to fend off strong interest in Bennett.
This will likely be the year the Detroit Lions and Cliff Avril part ways. The cat-quick 26-year-old was adorned with the franchise tag last season. He could look to cash in this time around, after another fine season.
Avril has notched 20.5 sacks in the last two years. There are a plethora of teams in need of an edge pass-rusher that prolific.
Speaking of prolific, veterans Osi Umenyiora and Dwight Freeney can offer years of that level of production. Umenyiora still has tremendous value as a situational rusher.
Freeney could be the same. Despite his age, a return to a 4-3 front could help the 32-year-old cap his career in style.
One under the radar player to look out for is Cincinnati Bengals rush end Michael Johnson. The four-year pro is versatile and enjoyed a career-best campaign in 2012. Johnson posted 11.5 sacks, and the Bengals will have to work fast to keep him in the AFC North.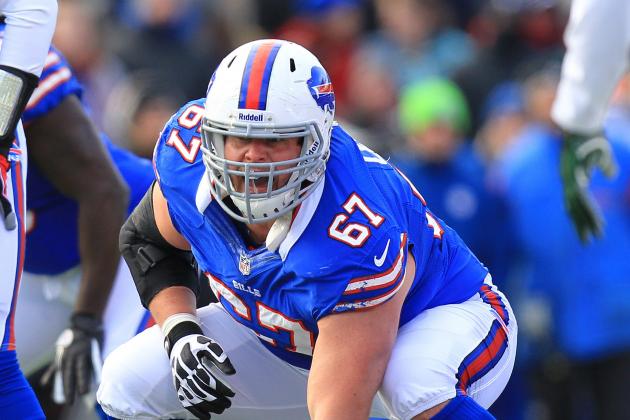 USA TODAY Sports

The guard position doesn't boast the names of last year's class, featuring Carl Nicks and Ben Grubbs. However, there is surprising depth to 2013's group.
Andy Levitre will probably head most lists as the best available at this position. The Buffalo Bills ace has quietly developed into a commanding interior lineman.
He is strong, savvy and competent at both pass-blocking and in the running game. It will be interesting to see just how much the new Bills regime commits to keeping Levitre in Buffalo.
After Levitre, there is a core of solid and useful performers. The pick of the bunch are probably Kory Lichtensteiger of the Washington Redskins and Louis Vasquez of the San Diego Chargers.
Lichtensteiger is a boon in the running game and one of the finest zone-blocking technicians in the league. However, durability remains a concern for the 27-year-old, who missed 11 games in 2011.
Vasquez is probably the best of the Chargers' linemen. The 6'5", 335-pounder is surprisingly mobile for his size and would fit well in either zone or power schemes.
The Chargers will make a push to keep him but have a few defensive free agents who may draw their focus away.
A smart, low-key pickup for teams to consider is New England Patriots youngster Donald Thomas. He is quick and powerful at the point of attack, especially when blocking for the run.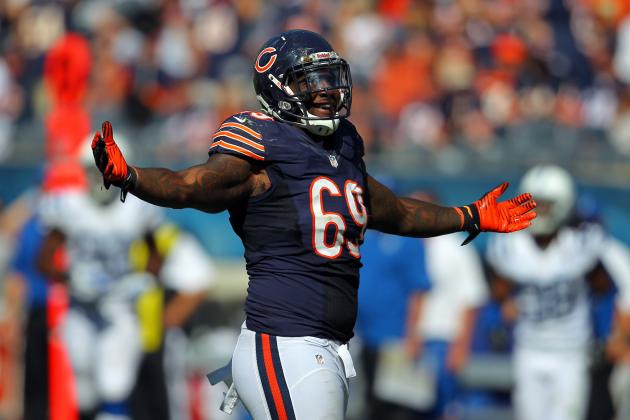 Dennis Wierzbicki-USA TODAY Sports

There are a wealth of options at defensive tackle in the 2013 free agent market. Teams running 3-4 or 4-3 schemes will have no trouble finding players who can help.
At the top of the class is dominant 3-technique Henry Melton. The Chicago Bears star rivals Geno Atkins as the most explosive interior pass-rusher in the NFL.
It would be insanity for the Bears to allow Melton to walk after he established himself as a vital part of their schemes. Another player key to his defensive front, is Miami Dolphins linchpin Randy Starks.
The veteran transitioned well from a 3-4 to a four-man line in 2012. He can collapse the pass pocket from the inside and draw double teams in the running game.
However, the Dolphins do have other options up front and could consider letting the underrated 29-year-old walk. Carolina Panthers standout Dwan Edwards is hovering just above the radar after a fine season at the heart of an improving defense.
Dropping slightly under the radar, powerful duo Desmond Bryant and Alan Branch could draw some interest. Bryant has developed into a tough force for the Oakland Raiders.
Branch is a rotation player for the Seattle Seahawks but offers starting potential. He is particularly destructive against the run.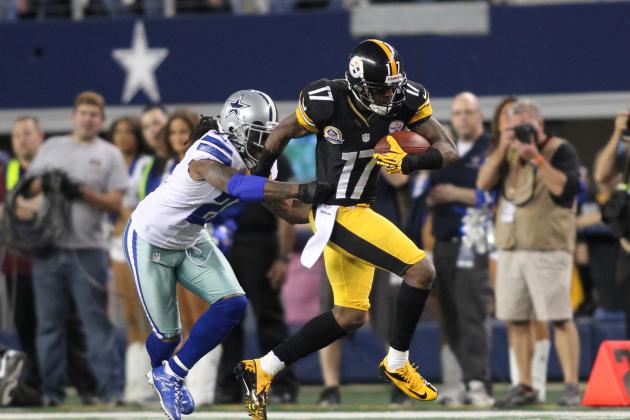 USA TODAY Sports

Wide receiver is a well-stocked position in 2013 free agency. It is led by dynamic but troubled Pittsburgh Steelers burner, Mike Wallace.
The 26-year-old is capable of being the most dominant deep threat in the game. However, contract wrangles with the Steelers, including an ugly holdout last year, led to a disappointing season.
His ability to stretch the field is still a precious commodity. It could tempt more than one team into making Wallace the lucrative offer he desires.
Another temperamental wideout who should draw interest is Dwayne Bowe. Ending his relationship with the Chiefs seems long overdue for the frustrated pass-catcher.
Bowe has the skills of a go-to receiver but has rarely showcased the production. Some team is likely to gamble on his physical ability.
Any franchise not wanting to risk a fortune on troubled youth, might turn to Wes Welker or Greg Jennings. Both are experienced and skilled wideouts, still capable of leading a pass attack.
Jennings is the more dynamic and could look for a move after being pushed aside with the Green Bay Packers. He still has all of the attributes of a primary receiver.
Welker has been more of a niche player. He has defined and excelled in a very specific role in the New England Patriots offense. However, nobody can dispute the 31-year-old's proficiency underneath and on third downs.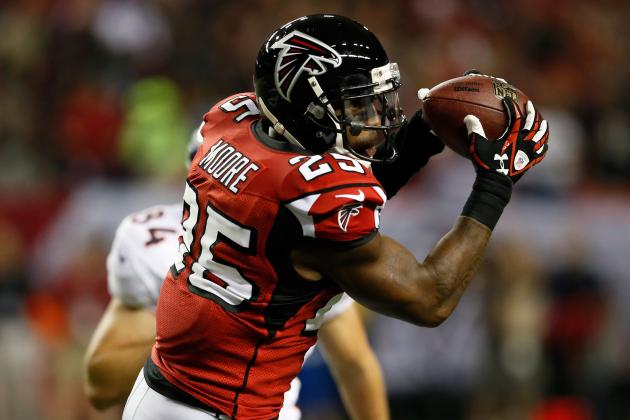 Kevin C. Cox/Getty Images

The safety class is deep and headlined by a stellar trio. William Moore is the best of the strong safeties. The 27-year-old was an all-action playmaker for the Atlanta Falcons in 2012.
A solid run defender, Moore showcases the skills to be a force near the line of scrimmage. However, his coverage attributes are his best. He reads routes well and has a knack for getting his hands on the ball.
Another strong safety to keep an eye on is Kenny Phillips. Like many on the New York Giants defense, Phillips was below his best in 2012. However, he remains a smart athlete, with the versatility to cause havoc at the line and in deep zones.
The elite talent of this class lies at free safety. Dynamic ball hawks Dashon Goldson and Jairus Byrd lead the way.
Goldson endured a postseason to forget, but the versatile San Francisco 49ers safety can be an asset in the right scheme. He has great zone instincts and delivers a fierce hit once he locates the ball.
Byrd is a true center fielder. His opportunism was a rare highlight for an otherwise woeful Buffalo Bills defense. Since entering the league in 2009, he has intercepted 18 passes and forced 10 fumbles.
Teams should be queuing up to secure the services of a player with this kind of big play capability.
Perhaps the most intriguing aspect of this year's safety class is the status of Super Bowl winner Ed Reed. The ultimate deep zone spy, Reed has vowed to play on, according to The Baltimore Sun.
His age and injury history aside, Reed is still smart and skilled enough to improve any coverage scheme.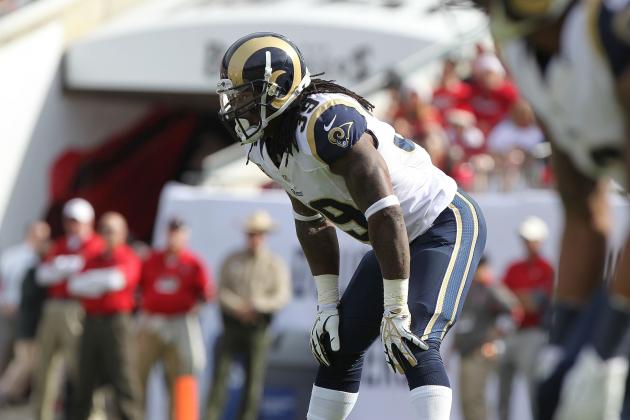 Kim Klement-USA TODAY Sports

It's very difficult to call any group containing Steven Jackson a weakness. However, it is the uncertainty regarding Jackson's future that taints the free-agent running back class.
Jackson himself can't provide a clear answer regarding his possible retirement. The man who has rushed for over 1,000 yards in eight-straight seasons is easily the best running back in this free-agency class.
However, his age and heavy career workload might convince some that the 29-year-old is no longer a featured back. There's also the fact that the St. Louis Rams took plenty of carries away from Jackson this season, perhaps indicating he is on the wane.
Behind Jackson, the next best option is Reggie Bush. However, Bush has only managed one 1,000-yard season in his career, and the Dolphins certainly don't appear in a rush to keep him.
Pittsburgh Steelers trio Rashard Mendenhall, Jonathan Dwyer and Isaac Redman each offer intriguing skill sets. However, they have each also suffered with fumbling issues and inconsistency.
Too much uncertainty clouds the potential and quality of this year's running back class.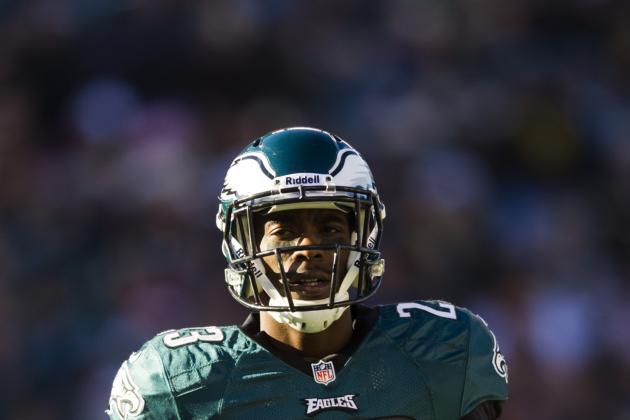 USA TODAY Sports

The cornerback class is long on names but short on marquee talent. Even the prospect of plucking Dominique Rodgers-Cromartie from the Philadelphia Eagles is hardly likely to set pulses racing.
After Rodgers-Cromartie, Mike Jenkins will be hoping to revive his career after tumbling from grace with the Dallas Cowboys. Again he shouldn't expect agents and general managers to be tripping over themselves in a scramble to make an offer.
The same is true for Detroit Lions cover man Chris Houston. Brent Grimes of the Atlanta Falcons is an interesting option. However, he would need to prove his fitness after missing 15 games due to a torn Achilles tendon.
There are some nice under the radar options to consider. AFC South pair Derek Cox and Darius Butler fall into this category. However, that's not enough to mask the overall weakness of this group.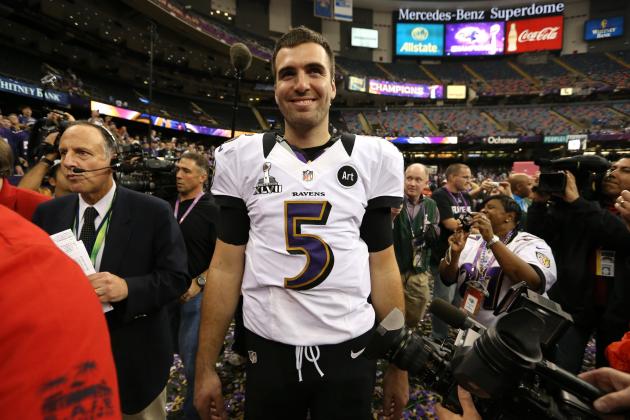 Matthew Emmons-USA TODAY Sports

Even with the MVP of Super Bowl XLVII propping it up, the quarterback group is easily the weakest of the 2013 free-agent class. After his stunning turnaround in the postseason, even the most optimistic, quarterback-needy teams can't expect Joe Flacco to be on the market long.
That leaves the slimmest of slim pickings to choose from. Chicago Bears backup Jason Campbell might intrigue some who still feel he has starting potential. The same might be true for Dolphins reserve Matt Moore.
However, both would be a stretch, as would Bruce Gradkowski of the Bengals. Tarvaris Jackson might never recover from losing out to Russell Wilson in Seattle.
Any team looking for help under center must instead consider April's draft. The bad news is things don't look much better there.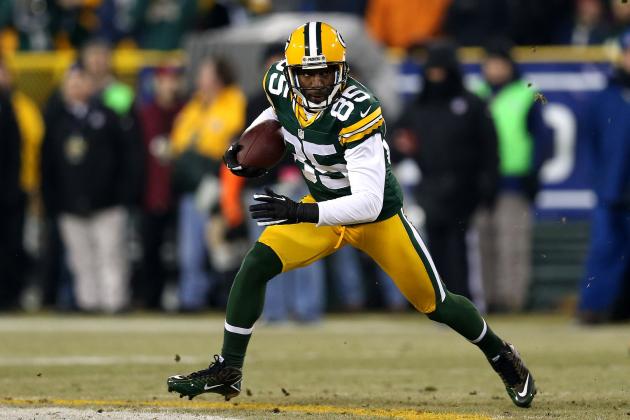 Jonathan Daniel/Getty Images

Some may feel like this year's free-agent class lacks the kind of names that will spark a mass spending spree. However, if marquee talent appears short in some areas, the 2013 class does offer depth and hidden gems at key positions.
This is particularly true along the defensive line. Teams should have not trouble fining credible starters for any defensive front.
There is also more than one No.1-caliber wide receiver to choose from. April's draft doesn't offer the same bounty of pass-catchers.
For the smart shopper, the 2013 NFL free agent class can offer very rich pickings.