The Fastest Players in the 2013 NFL Draft Class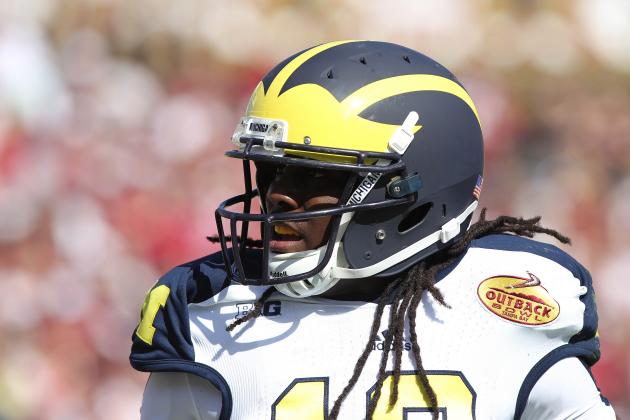 Kim Klement-USA TODAY Sports

Speed kills—and it can't be taught. That's why in the NFL draft, one of the most desirable traits is speed. Every team covets it, and in the 2013 NFL draft, a few players stand above the rest.
Now, speed is a bit subjective. Is it based purely on 40-yard-dash times? Or is it play on the field? Should position be a factor?
For the purposes of this article, all three are considered. A player who is incredibly fast for his position gets credit for that—it would be pretty boring if everyone on the list were a wide receiver—but the fastest guys in the draft still made the list. To put it more simply, these are the players with the most impressive speed.
Which players in the 2013 NFL draft will be coveted for their speed on draft day?
Begin Slideshow

»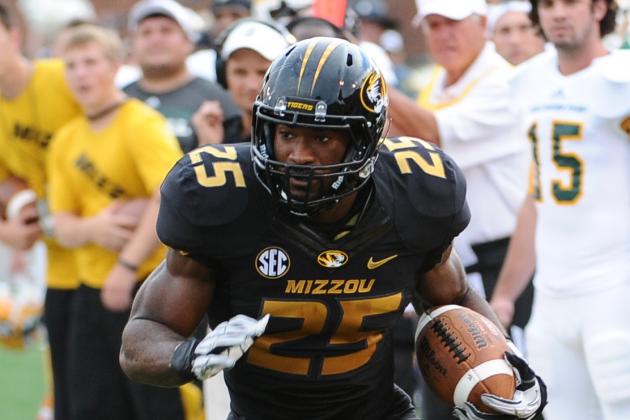 Dak Dillon-USA TODAY Sports

A 230-pound linebacker, Zaviar Gooden isn't overly big or physical, but he can fly. Many are projecting the Missouri linebacker to run in the 4.4 range, an impressive feat for a linebacker.
Gooden won't get many rave reviews for his play on the field, though. His draft stock is based almost solely on his ability to run faster than just about everyone else.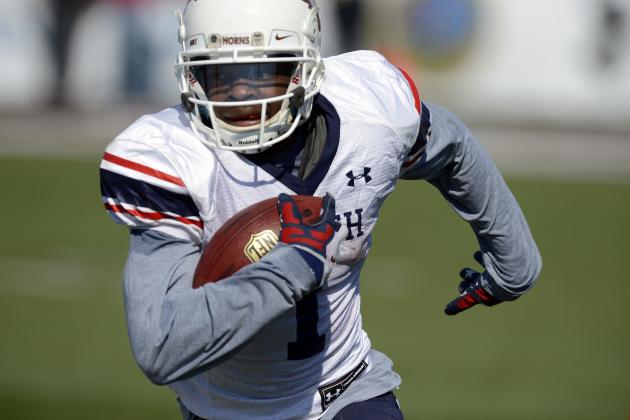 USA TODAY Sports

Marquise Goodwin might be the fastest player in the draft.
To call Goodwin purely a deep threat would be insulting and inaccurate, but running vertically is certainly what he's best at. The Texas product has Mike Wallace ability there.
Goodwin can play wide receiver in addition to running fast, though. His catching ability and overall play are also factors in his rising draft status.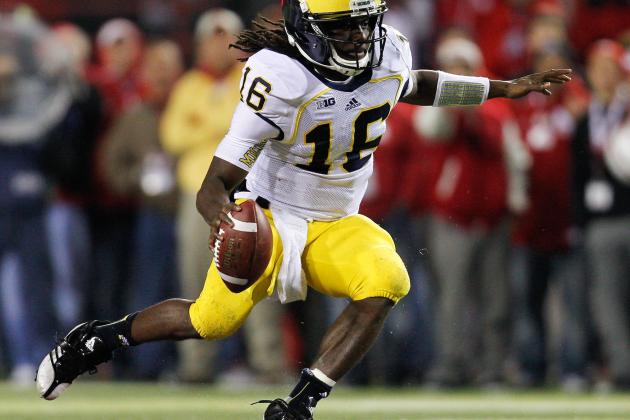 Bruce Thorson-USA TODAY Sports

A quarterback at Michigan, Denard Robinson continually wowed with his running ability. When he wowed as a passer, it was usually for bad reasons.
No one knows how Robinson will be used in the NFL. What we do know is that few players are faster or more explosive. He has electric running ability, given his tendency to hit a hole hard and separate through it.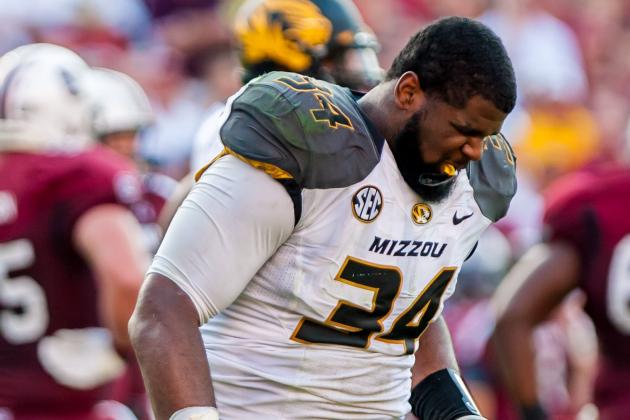 Jeff Blake-USA TODAY Sports

Sheldon Richardson is one of the fastest defensive tackles in football. The 6'4", 295-pounder could conceivably run a 4.8 in the 40-yard dash.
Richardson is also a fantastic player who could end up in the top 10 picks. His speed and athleticism are his best traits and what make him such an excellent prospect.
Richardson may be a large man, but don't underestimate his ability to run down a back from behind.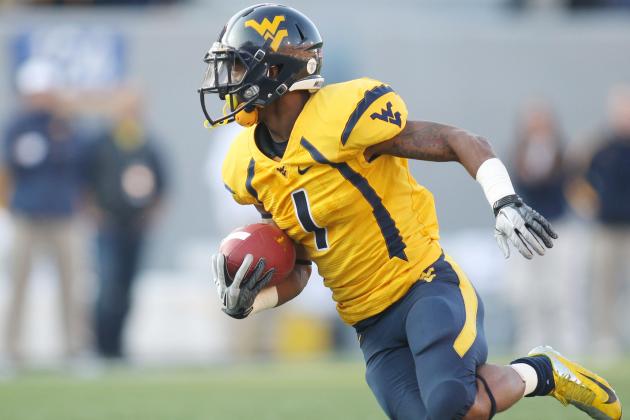 Charles LeClaire-USA TODAY Sport

Sometimes compared to Percy Harvin, Tavon Austin is a dynamic talent who can move around the field. He will line up out wide, in the backfield or in the slot.
In addition to being versatile, Austin is lightning fast. He can run away from cornerbacks while doing nothing other than running straight. That speed along with his quickness and burst make him a possible first-round selection.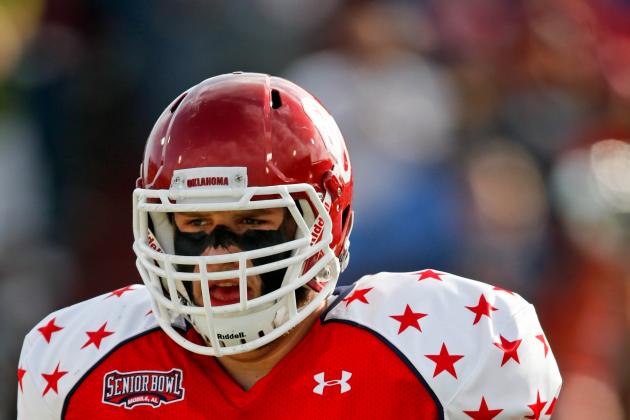 Derick E. Hingle-USA TODAY Sports

When watching Lane Johnson, it's immediately evident how fast he is. And yeah, that's a weird thing to notice about an offensive lineman.
Johnson reaches the second level with startling quickness, and he has no problem keeping up with the running back when pulling. As you might expect, Johnson's athleticism comes in handy, and it is currently pushing him into the top-15 discussion.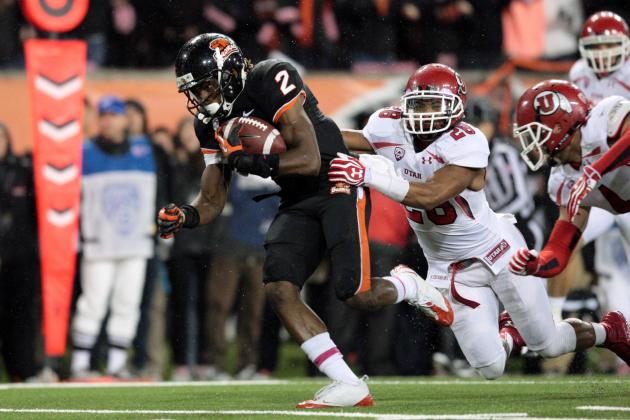 Scott Olmos-USA TODAY Sports

At 6'1", 182 pounds, Markus Wheaton isn't particularly big.
But he sure is fast.
Wheaton explodes past defensive backs and challenges his quarterback to overthrow him. It's not so easy to do.
The Oregon State star has wide receiver skills as well, but his speed is what makes him a possible first-round pick. Wheaton is the type of player who will stretch out a defense and make plays at the same time.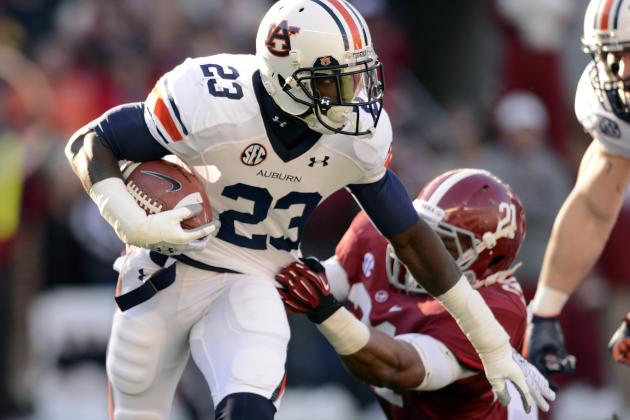 John David Mercer-USA TODAY Sports

At just 5'11", 173 pounds, Onterio McCalebb may not have much of an NFL future. What he does have is blazing speed.
When he hits the open field, McCalebb can pull away from any defender. He isn't as quick or explosive as other running backs, but when he gets going, he can outrun pretty much anyone.
His small size certainly hurts him, but McCalebb could get drafted purely because of his speed.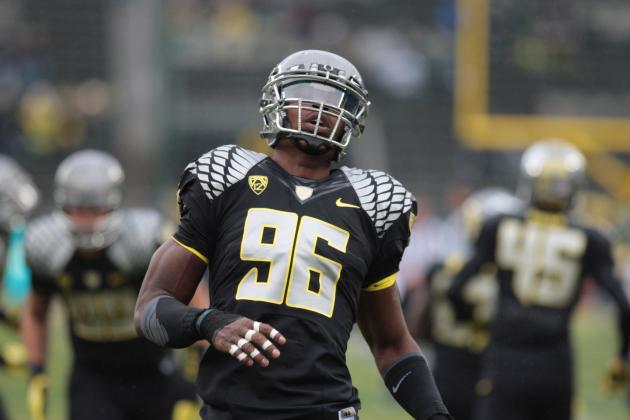 Scott Olmos-USA TODAY Sports

In high school, Dion Jordan was a track star. Now he's a defensive end or outside linebacker, but he still has that blazing speed.
At Oregon, the 6'7", 240-pound Jordan was fast and athletic enough to play the slot and cover wide receivers. He explodes past offensive linemen and into quarterbacks.
There is almost nothing on the football field he isn't athletic enough to do.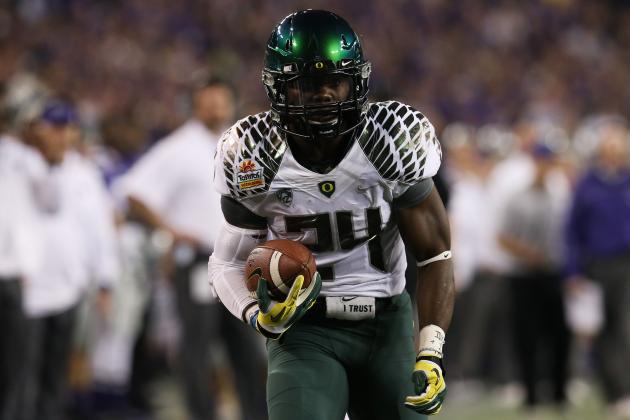 Stephen Dunn/Getty Images

This slideshow ends with two players from Oregon, a team known for its speed.
Kenjon Barner's college success was no secret. He isn't a great NFL prospect because of his size, but his speed and burst are undeniable.
Barner made plays all over the field at Oregon, as few defenders could catch him. The 5'11", 190-pounder's role in the NFL will be limited, but when he's on the field, few players will be faster.