UFC 156: 5 Lessons Fighters Can Learn from Bigfoot Silva's Upset Win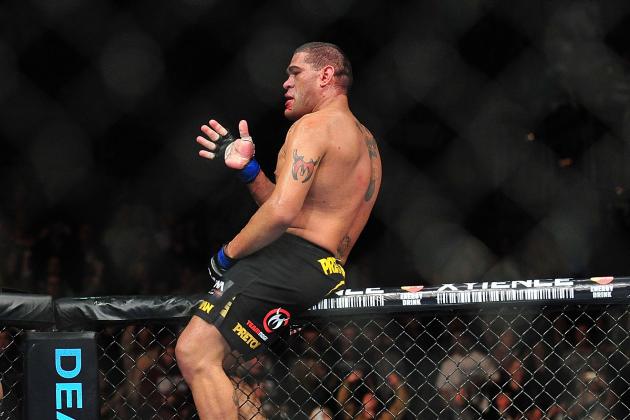 Gary A. Vasquez-USA TODAY Sports

As great a victory as defeating Alistair Overeem was for Antonio "Big Foot" Silva, when looking at the bout honestly we can clearly see this is more of a case of what Overeem did wrong as opposed to what Silva did right.
Silva took advantage of nearly every opportunity Overeem gave him, showing himself as the only man in the cage who came to win, and when showing up is half the battle, fighting to win can carry a man the rest of the way.
Overeem showed up, but as he plodded about the ring, he seemed more like an absentee landlord than a man wanting to make good on the biggest opportunity of his life.
So, what lessons can be learned from such a fight?
Well, there were some obvious mistakes made by Overeem and some good decisions made by Silva that speak to everyone, even those of us sitting in armchairs.
Begin Slideshow

»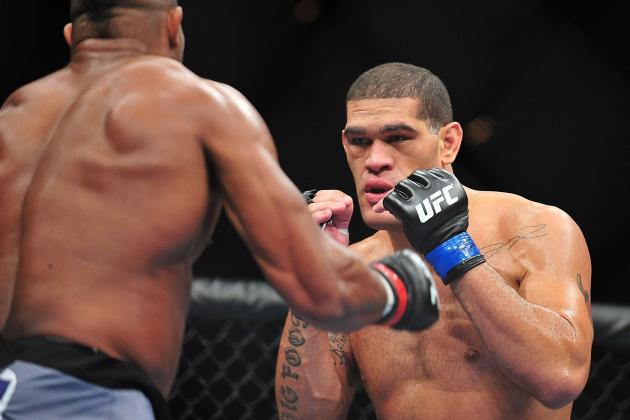 Gary A. Vasquez-USA TODAY Sports

Overeem has one of the best resumes in the entire heavyweight division, especially as a striker, yet against Silva, he played the part of rank amateur, leaving his hands down by his sides in an attempt to goad Silva into a slugfest.
Silva, being a fighter with basic striking skills (when compared to Overeem) recognized the opportunity and beat Overeem down with what he had: the basics.
Instead of circling constantly and attacking with angles, Overeem opted to be a stationary target for the majority of the fight, like a species of statue.
He clearly thought that either Silva's striking prowess was tragically overrated or that his chin was granite, and along the way, he broke the first cardinal rule of striking: Keep your chin down and your hands up.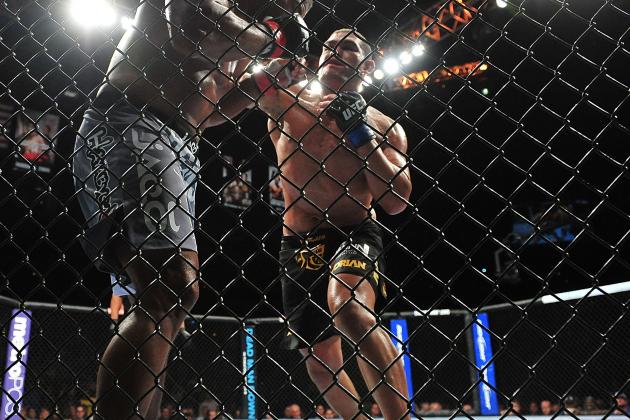 Gary A. Vasquez-USA TODAY Sports

Coming into the fight, Silva looked to be the fighter who was outgunned in nearly all areas the bout was figured to take place.
In the first round, neither fighter looked all that aggressive, but in the second, after making it back to his feet, Silva did land some punches at the end, effectively getting himself back into the fight and building up his confidence.
Landing those punches empowered Silva. He used that to go on the offensive in the third frame, landing some right hands.
He let that momentum carry him forward into the fray, landing a solid uppercut, and from there, he mauled Overeem against the cage until the bout was stopped.
If Silva had been content to play a defense-first fight, odds are Overeem would have either taken him down again or began firing from range, effectively winning the fight on points.
But Silva went on the offensive as soon as he found his range, attacking instead of waiting for a chance to defend himself, and that strategy saw him win the fight.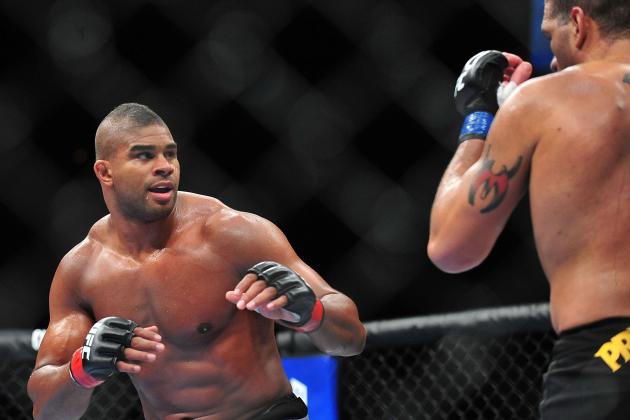 Gary A. Vasquez-USA TODAY Sports

Watching Overeem stroll around the ring at first made me feel as if he was going to unleash a fight-ending barrage at any moment.
Instead, he did nothing nearly all of the first round, arrogant in the belief that he could end the fight at anytime.
In the second, he managed to take Silva down but then got cracked before the bell. That should have been the moment he realized that he was in a fight and should act accordingly instead of simply hanging around with his arms down at his sides.
In the third, he seemed to be so vain that he wouldn't allow himself to admit that he could be hurt by Silva and ended up giving little offense and even less defense, eventually being knocked out against the cage.
One would think that after being knocked out a time or two, a fighter would learn that you cannot afford to proceed from false assumptions, and all through the fight it was clear that Overeem had assumed that Silva simply wasn't in his league.
Now, he's right: Silva is above him.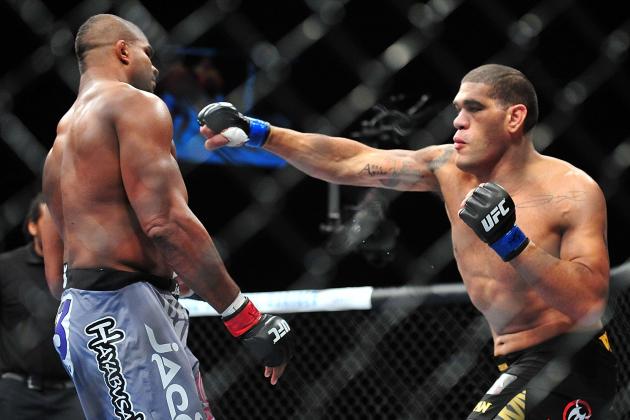 Gary A. Vasquez-USA TODAY Sports

One of the most impressive things in the bout was the fact that Silva learned as he went along.
When he found out that he was good enough to connect his fists with Overeem's face, he took that and ran with it, eventually running Overeem over.
He recognized what was working for him in the fight and used it as best he could, building an offense around it and that carried him to victory.
He didn't let doubt hinder him; many would have thought that landing punches on Overeem was simply luck or some kind of ploy. Silva simply took it for what it was—a success—and turned it into a dramatic win.
This showed that what looks good on paper cannot be taken as gospel, especially when two men have never faced each other before.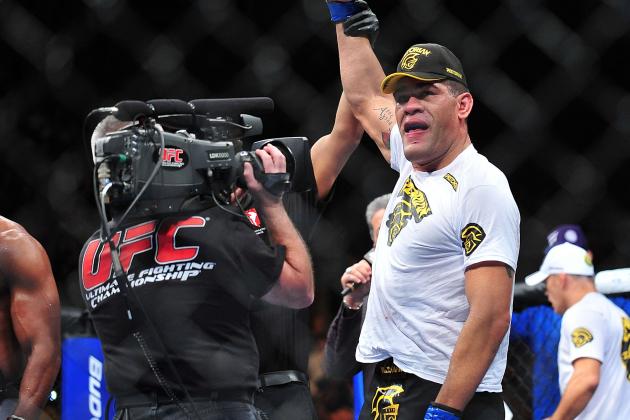 Gary A. Vasquez-USA TODAY Sports

One of the many reasons that fighters like Mike Tyson and Fedor Emelianenko were so successful and feared in their primes is because they never played around with their opponents.
They knew that the longer they allowed their opposition to linger, the greater chance those men would become bold.
No matter how great the fighter in a contest, nothing is certain except that the longer one fighter sticks around, the greater his chance of winning becomes; arithmetic has no mercy, and on a long enough timeline everyone loses.
Sometimes that timeline is measured in years, other times in minutes, so why give the opposition more time than you have to?
Overeem should have attacked Silva from the opening bell, much like he did Lesnar and many other fighters. Instead, he waited and Silva attacked him and won.