5 Things That Must Change for Redskins in 2013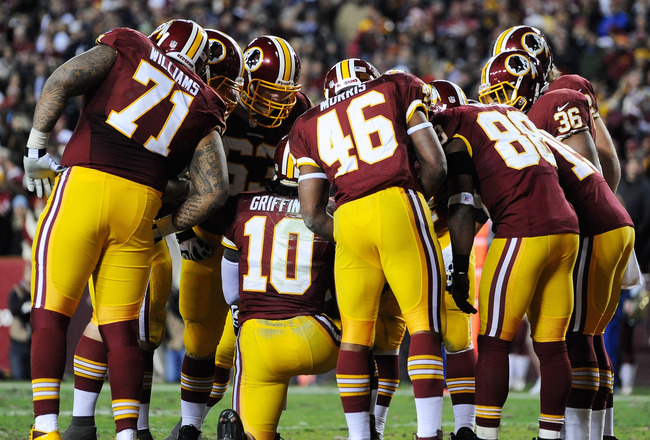 Patrick McDermott/Getty Images
The 2012 NFL season is officially in the books, and the Redskins' geographical rivals have been crowned world champions. With no games left on the schedule, Bruce Allen and the rest of the Redskins' front office are busy molding improvements for 2013.
In 2012 the Washington Redskins took a significant step forward, primarily on offense. The addition of Robert Griffin III cannot be understated as his performances, along with Alfred Morris, produced the NFL's best overall rushing attack. RG3 pushed the Redskins to emerge as division champions, earning him Offensive Rookie of the Year honors.
Despite these improvements, the Redskins still have several deficiencies that must be addressed this offseason. This piece will explore five areas the Burgundy and Gold must examine and correct if they hope to advance next season.
1. Adding at Safety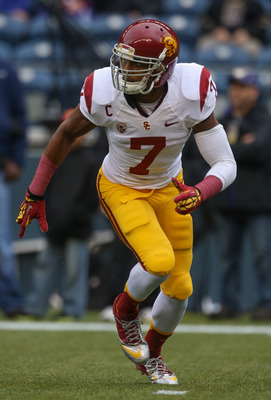 Otto Greule Jr/Getty Images
The Redskins secondary was one of the worst in the NFL this past season, allowing more than 280 yards per game. The safety position has been an issue in Washington for many years, and the recent offseason additions have not solved the problem. The influx of Brandon Meriweather, Tanard Jackson and Madieu Williams produced only one consistent starter (Williams), and downfield coverage still remains an issue.
The Redskins can stop the bleeding through the draft or free agency, but this year's crop of free agents make the draft a greater likelihood. Jairus Byrd (Buffalo) is scheduled to hit the open market, but will likely command too high of a salary for the Redskins' roster. This year's draft class features several players that could step in from day one.
Players to target in the draft: Eric Reid (LSU), T.J. McDonald (USC), Jonathan Cyprien (FIU)
2. Renegotiate Several Unfriendly Contracts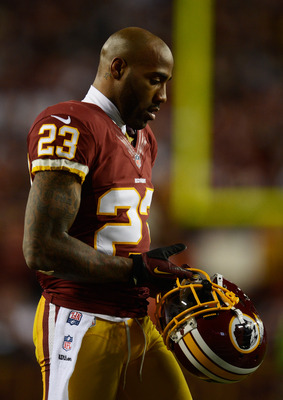 Patrick McDermott/Getty Images
Spending money was never an issue for the Redskins under Dan Snyder, but it continuously places pressure on the front office with the salary cap. The Redskins are already operating at a disadvantage in 2013 with $18 million removed from the salary cap allotment (second year of league penalty). In addition, many players on the roster are hitting the escalator years of their contract, which will drastically increase their scheduled salaries.
Three players stick out from the crowd and need substantial changes to their contracts (2013 salaries): DeAngelo Hall ($7.5 mill), London Fletcher ($5.5 mill) and Adam Carriker ($3.7 mill). While all three players are important pieces of the defenses, the budget can simply not sustain these cap hits. All three will need to rework their contracts into more cap-friendly bonuses and/or long-term deals or risk being cut from the roster all together.
3. Adding at Least One Cornerback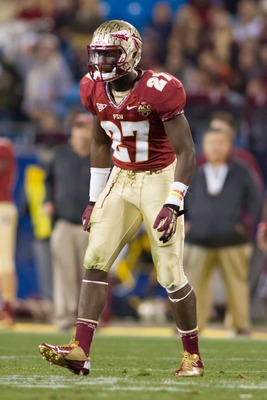 Jeremy Brevard-USA TODAY Sports
The Redskins' secondary woes cannot be blamed solely on the safeties. Josh Wilson and DeAngelo Hall struggled on a weekly basis to deliver consistent coverage. If the Redskins hope to improve the third-worst pass defense, they will need to add at least one cornerback.
Free agency will be filled with quality top corners like Dominique Rodgers-Cromartie (Eagles) and Brent Grimes (Falcons). There will also under-the-radar free agents to target like Sean Smith (Dolphins) and Derek Cox (Jaguars). If the Redskins pick up one of these players, they should also look to supplement the defense with one of the many quality corners available in the draft.
Players to target in the draft: Xavier Rhodes (FSU), David Amerson (NC State), B.W. Webb (W&M)
4. Extend the Contract of Brian Orakpo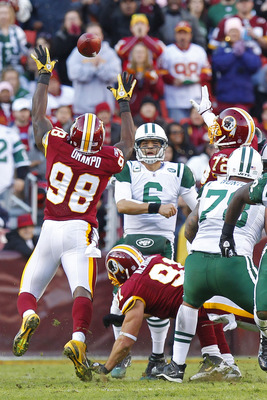 Geoff Burke-USA TODAY Sports
This is not so much a change from 2012, but it is a necessary move in 2013 to secure long-term success. Brian Orakpo will be heading into the final year of his rookie contract next season, and the Redskins would be best suited to lock him up immediately. Coming off a season-ending pectoral injury, Orakpo will be aiming to score a massive payday in 2014 if the Redskins fail to extend him this offseason.
While some fans may have forgotten Orakpo's impact because of his injury, his value to the team should not be understated. Orakpo finished as a Pro Bowler his first two seasons, and last season's pairing with Ryan Kerrigan has proven to be incredibly successful. The Redskins should be looking to sign Orakpo to a three- to five-year extension now, or be willing to pay top dollar next offseason.
5. Develop a Reliable (Backup) Game Plan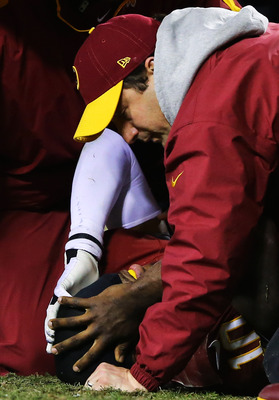 Al Bello/Getty Images
With RG3 on the field, the Redskins are a top-flight offense, capable of scoring more than 30 points per game. However, this postseason revealed how quickly that offense slows when RG3 goes down.
Without RG3 on the field, the Redskins are unable to run the ever-popular pistol offense that created so much of their success. Backup quarterback Kirk Cousins is simply not mobile or familiar enough with the read-option plays to fill Griffin's void. Because of this, the offense is scripted from an entirely different set of plays, changing the offense all together.
In 2013, the Redskins need to develop a potent and sustainable backup offensive game plan for Cousins. The combination of RG3's running and the read-option plays expose him to the consistent potential for injuries. The Redskins need to be prepared to deal with this situation and not gamble their entire season on RG3's health.
Keep Reading

Washington Redskins: Like this team?