2013 NFL Draft Myth-Busters: 4 Common Mock Draft Picks That Won't Happen
Gary A. Vasquez-USA TODAY Sports

NFL draft rumors are flying around these days and mock drafts are beginning to pop up all over the place.
It's difficult to know who and what to believe, so let's sift through the stats in an attempt to narrow the list of possible draft picks for a few teams.
It's only February, so it's tough to rule out many options. But after looking through a range of 2013 NFL mock drafts, I've found four common trends that, after taking a closer look at the stats, don't hold up.
Begin Slideshow

»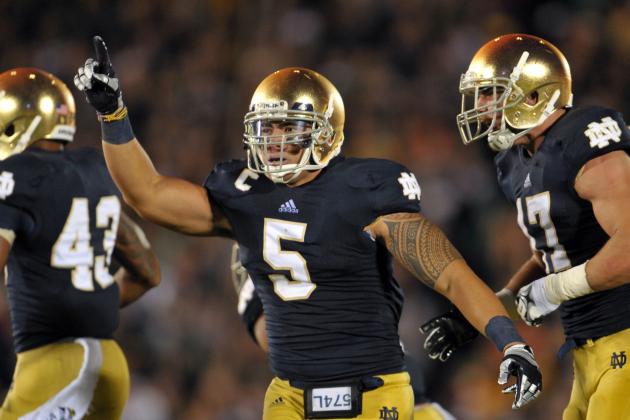 Matt Cashore-USA TODAY Sports

The Ravens need to replace Ray Lewis, but is Manti Te'o the man for the job?
In the Ravens hybrid scheme, defensive coordinator Dean Pees uses his inside linebackers almost exclusively in coverage.
According to Pro Football Focus, Lewis dropped into coverage 83.3 percent of the time he was on the field in a passing situation.
Unfortunately for the Ravens, they currently lack the personnel to run this style of defense effectively.
As demonstrated in the Super Bowl, the Ravens' primary inside linebackers—Lewis and Dannell Ellerbe—struggle in coverage.
Colin Kaepernick completed all four of his pass attempts targeted at the man covered by Lewis in the Super Bowl, picking up 73 yards—24 percent of his total yardage in the game.
Ellerbe didn't fair much better this season. Opposing quarterbacks completed 70 percent of their passes targeted at Ellerbe in 2012.
Clearly the Ravens can survive without a coverage linebacker, as they did in 2012. But since they're already forced to add a new linebacker, it would be foolish to address the need by adding someone who contributes to their biggest weakness on defense.
Despite Te'o's impressive interception total during his senior year at Notre Dame, he isn't a true coverage linebacker.
The majority of Te'o's interceptions were a product of being in the right place at the right time. This included a few interceptions from tipped balls that happened to deflect in his direction.
Te'o's strength is using his anticipation and recognition skills to defend the run.
But in this era of spread offenses and athletic, pass-catching tight ends, Te'o will struggle in coverage at the next level.
While Te'o can be an effective inside linebacker in the NFL, he will fit best on a team already employing a coverage linebacker.
The Panthers' selection of Luke Kuechley in 2012 is a great example of how Te'o should be approached by teams in this year's draft. Like Te'o, Kuechly can be a liability in coverage, but the presence of Thomas Davis made the addition of Keuchly feasible for Carolina.
Unfortunately for the Ravens, they lack a Thomas Davis-type linebacker. As a result, another run-focused linebacker such as Te'o would only contribute to their defensive weaknesses.
Better alternatives would be Georgia's Alec Ogletree or Kansas State's Arthur Brown.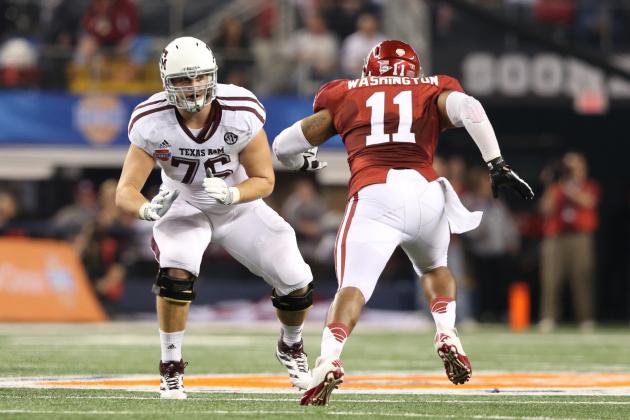 USA TODAY Sports

The Raiders offensive line definitely needs some work, but left tackle is one of the few offensive positions that does not need to be addressed this offseason.
2012 third-round selection Jared Veldheer, out of Hillsdale College, isn't exactly a household name. But the Raiders left tackle is quickly developing into one of the best blind-side protectors in the league.
According to Pro Football Focus, Veldheer ranked 10th in the NFL in pass blocking efficiency among left tackles in 2012.
Luke Joeckel's connection to the Raiders likely stems from the fact that Raiders line struggled as a whole in 2012. And the fact that Veldheer is a relative unknown to many fans outside of the Bay Area.
In theory, the Raiders could select Joeckel to replace free agent Khalif Barnes at right tackle. However, the third-overall pick is a steep price to pay for a right tackle.
Given the Raiders' needs along the defensive line, Utah's Star Lotulelei or Texas A&M's Damontre Moore are more realistic options.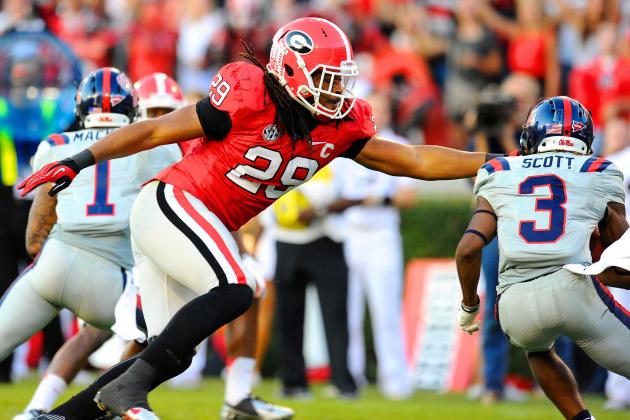 Dale Zanine-USA TODAY Sports

The Jaguars, who manged just 20 sacks in 2012, are desperate for a pass-rusher.
But despite Jarvis Jones' 14.5 sacks in 2012, he may not be a great fit in Jacksonville.
Jones played outside linebacker in Todd Grantham's 3-4 defense at Georgia. While many 3-4 linebackers are capable of playing with their hand on the ground in a 4-3 defense, Jones is slightly undersized and better suited to remain at linebacker—regardless of the scheme.
Jacksonville may be in the market for a strong-side linebacker if veteran Daryl Smith is not re-signed, but Jones would only offer a minimal upgrade to the Jaguars' pass rush from that position.
In 2012, the Jaguars used their primary strong-side linebackers—Kyle Bosworth and Julian Stanford—as pass-rushers on just 12.2 percent of their snaps in passing situations.
For the Jaguars to truly upgrade their ability to get to the quarterback, they should consider a defensive ends such as Texas A&M's Damontre Moore or LSU's Barkevious Mingo.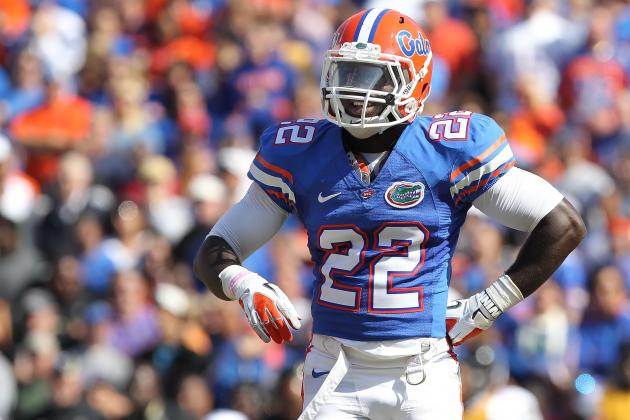 Kim Klement-USA TODAY Sports

It was easy to watch the Patriots' suspect secondary in 2012 and assume it was an area the team would need to address in the draft.
But some recent under-the-radar moves may have solidified the Patriots depth at safety.
After deciding that Patrick Chung wasn't getting the job done, the Patriots shifted Devin McCourty from cornerback to free safety. That allowed the versatile Steve Gregory to shift into Chung's role at strong safety.
On top of those moves, the Patriots also have 2012 second-round pick Tavon Wilson on the roster. Like Gregory, Wilson is a versatile defensive back who is expected to compete for the starting role at strong safety.
With McCourty, Wilson and Gregory all under contract for 2013, the Patriots are surprisingly deep at the safety position.
Adding a prototypical strong safety such as Matt Elam would be a waste of an early draft pick. While Elam may prove to be a slight upgrade over Gregory and Wilson, adding him to the fold would give the Patriots unnecessary depth at the position.
If the Patriots wish to address the secondary in the first round, it would make more sense to target a cornerback such as Oregon State's Jordan Poyer or Washington's Desmond Trufant.