What to Expect from Broncos' 2012 Rookie Class in 2013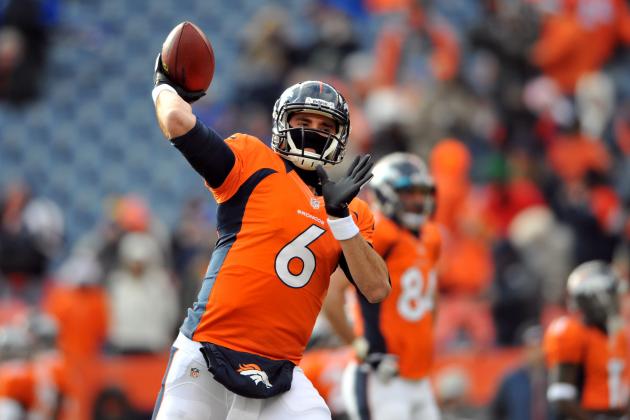 Dustin Bradford/Getty Images

The main storyline of the Denver Broncos' 2012 season was the addition of Peyton Manning and his comeback, but there were rookies who also made their own headlines.
Some rookies came out with a bang—like Derek Wolfe—while others need to perform better in 2013. So, who's on the hot seat after one season and who has earned a bigger role?
Begin Slideshow

»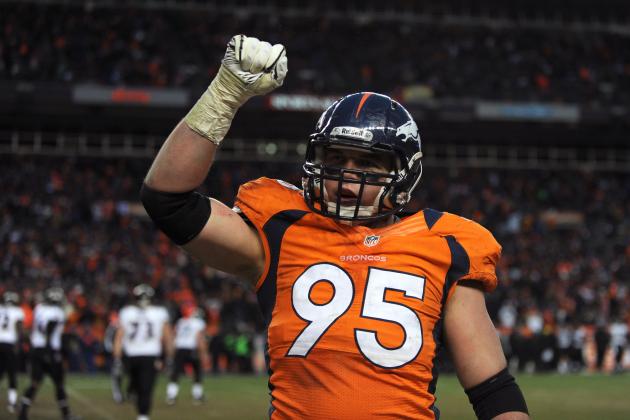 Dustin Bradford/Getty Images

Derek Wolfe was definitely the most impressive rookie this season. He was a starter in all 16 games and finished with 40 tackles and six sacks. Wolfe was also one of the team leader's in time on the field, being on the field over 84 percent of the defensive snaps.
Wolfe was much better stopping the run than in pass rush. If he works on his pass rush abilities over the offseason, Wolfe will greatly improve his numbers in his sophomore season. At 22 years old, Derek Wolfe will only get better and increase his impact on the Broncos!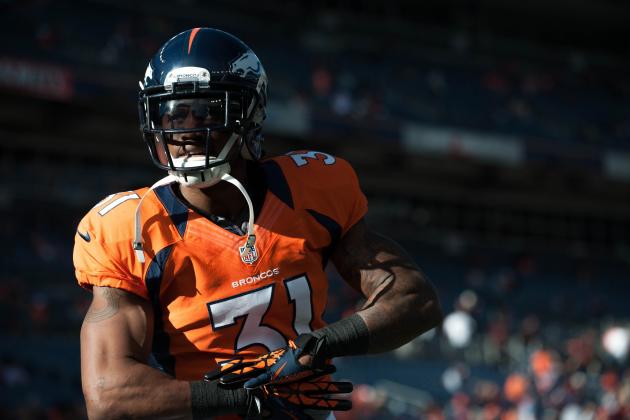 Dustin Bradford/Getty Images

Omar Bolden made the most of the small amount of playing time he had in his rookie season. The fourth-round draft pick played in all 16 games, finishing with 13 tackles, 12 of those solo. He also had 270 yards off of 14 returns and one pass deflection.
After Tracy Porter suffered a concussion, Bolden was used more often in nickel and dime packages, where he thrived. Despite participating in only 67 plays, Bolden ranked second on special teams with nine tackles and proved to be a strong player.
Bolden will have some stiff competition going against Trindon Holliday, possibly the NFL's fastest player. Bolden will add depth for the Broncos, but for now, I see special teams sticking with Holliday and grooming Bolden for the future.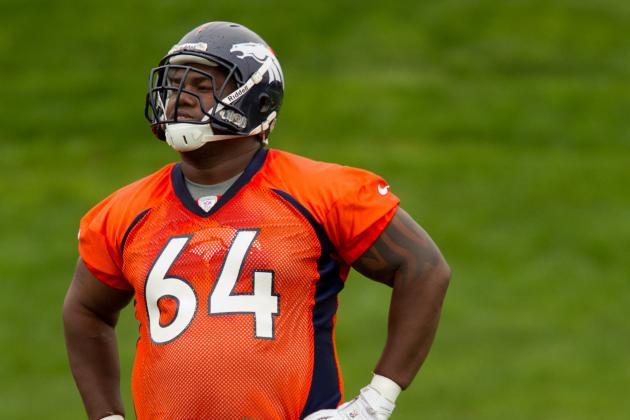 Justin Edmonds/Getty Images

Philip Blake is on the hot seat!
After being drafted from Baylor in the fourth round, Blake suffered a thumb injury and was placed on injured reserve the entire season. Blake has a lot to prove if he even wants to make the roster for the 2013 season.
Although Blake was named to the Rimington Trophy list (nation's best center) while at Baylor and led the second-ranked offense in 2011, he wasn't able to carry that momentum into the NFL.
The NFL draft and free agency are full of offensive lineman who would love Blake's roster spot. If he wants a spot on the Denver Broncos line, he will have to completely recover from his thumb injury and make up a lot of ground over the summer. Eyes will be on him to deliver once camp starts.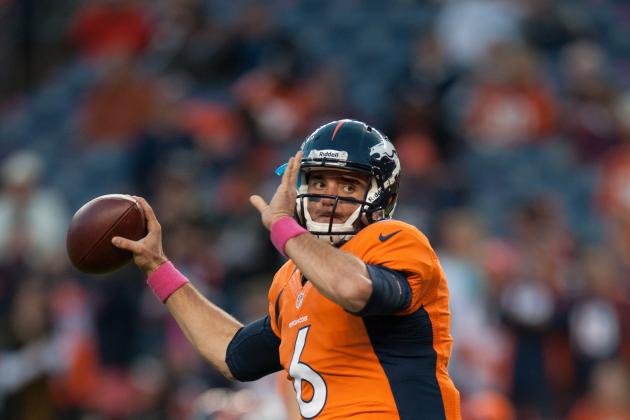 Dustin Bradford/Getty Images

Many were shocked when the Broncos used their second-round pick on a quarterback in 2012, but Brock Osweiler is suiting up to be the Broncos' quarterback of the future.
Osweiler didn't get much time on the field, but he got the most action in the 34-12 victory over the Cleveland Browns, where he took seven snaps and closed out the two final drives. He also closed out four other victories.
He was only 2-of-4 for 12 yards in his rookie season, so it's hard to have an opinion on Osweiler and his quarterback skills.
As long as Peyton Manning is in prime form, Osweiler won't see much time on the field. But, the Broncos need to give him snaps so they can truly see if he will be the quarterback of the future after Peyton Manning's time in Denver is over.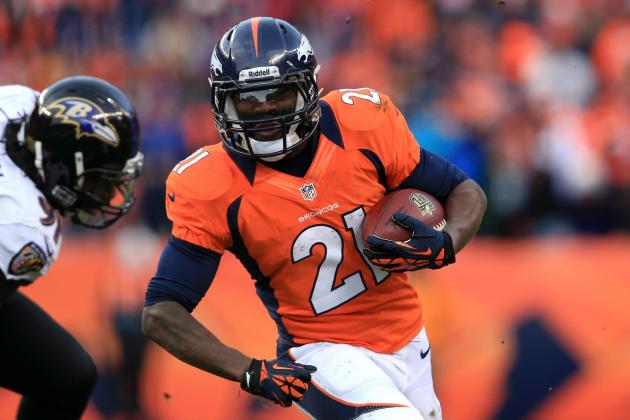 Doug Pensinger/Getty Images

Ronnie Hillman is another rookie, like Derek Wolfe, who really impressed me. Hillman finished his rookie season with 330 yards on 85 carries and one touchdown in 14 games.
Ronnie Hillman lived up to the hype regarding his speed, and he's also able to catch the ball fairly well. One area where Hillman needs improvement is pass protection. Hillman wrapped up his regular season on the bench after fumbling the ball in the first quarter against the Kansas City Chiefs in January. Coach John Fox made it clear that if Hillman wants his spot on the team, he has to protect the ball.
Hillman will have to prove he can handle the running back position—and the ball—in training camp. With improvements, Hillman will have a chance at redemption and possibly a bigger role in 2013.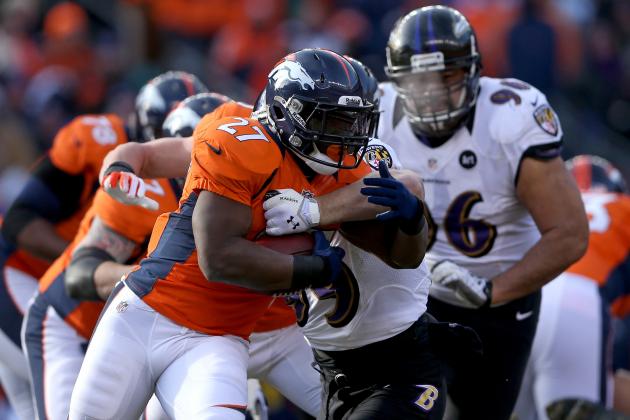 Jeff Gross/Getty Images

Danny Trevathan was a sixth-round pick who surprised everyone in Broncos country. Trevathan finished his rookie season ranked second among rookies with 33 tackles and one sack in 16 games.
Trevathan was paired with Wesley Woodyard in situational packages. He also contributed on special teams.
If Trevathan can carry the momentum from his rookie season into his sophomore season, the Broncos should definitely trust him with a bigger role.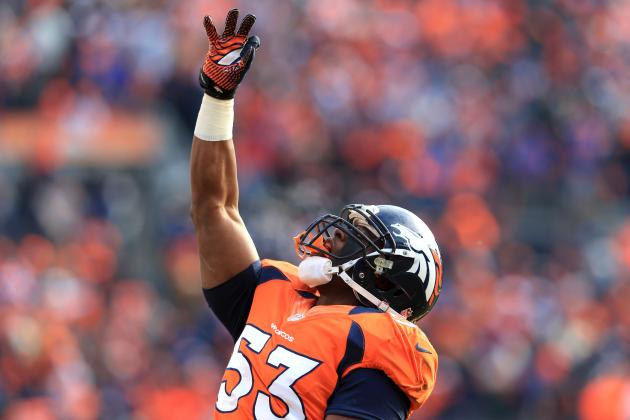 Doug Pensinger/Getty Images

Steven Johnson made his presence felt beginning in preseason, where he was the only Bronco to tally double-digit tackles. He then carried that momentum into the regular season, where he finished tied for the team lead with 10 tackles on special teams.
Not bad for a kid who was picked up as a college free agent!
If Johnson has another statement preseason in 2013 like he did in 2012, the Broncos could make some moves in order to give him a bigger role.