Final Thoughts Before MLB Opening Day
Honestly, as awesome as last night was, to see real baseball that actually counted, it wasn't Opening Day.
Opening Day is when everyone starts playing at 1:05 in the afternoon, the time of baseball. When you can go the rest of the day with a baseball game on television.
When you can watch your team play under the bright sun, hopefully, and see the stadium filled with eager fans.
Last night was great...But this is officially Opening Day, and here are last minute thoughts that are running through my mind.
Royals-White Sox Postponed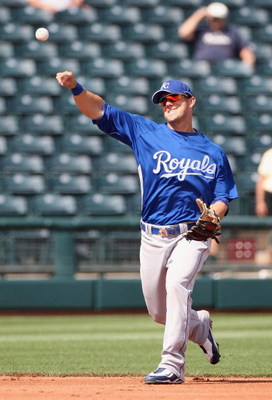 Weather victim No. 1: Kansas City and Chicago. Before the season even starts they are moving games. Chicago could be getting snow, hopefully we don't get a repeat of what happened a few years ago in Cleveland.
Make way, Cleveland comes home on Friday and I hear snow is possible this week. It's April, time for snow to go away and let baseball play.
Braves Go Bashing Against Phillies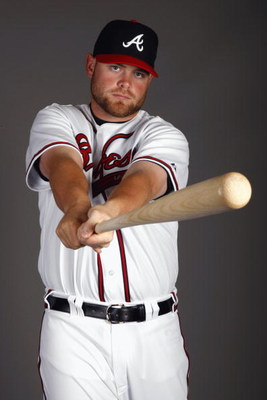 Congrats to Brian McCann, who is currently the Major League leader in home runs. He is tied with Jeff Francoeur and Jordan Schafer. On that note, Schaffer leads all rookies in home runs, hits, runs scored, runs batted in, and batting average.
The Braves are also first in the NL East with their win over the now last-place Phillies.
Gary Sheffield to the Mets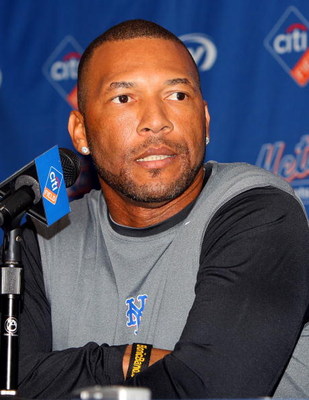 Gary Sheffield has signed on with the New York Mets after being dumped by the Tigers. I think the Tigers might be better off as a team without Sheffield, but then again they were only playing him at DH.
The Mets have to use him in the outfield if they want to start him and that will present problems defensively. Sheffield isn't the same player he used to be, there is a reason Jim Leyland never played him out there.
Not only because he didn't have to, but because he just can't do it anymore.
Sheffield will be a liability on defense and if you ask me, the wrong type of attitude to add to that clubhouse. I already questioned the entire mental state of the Mets, with the whole quitting on their manager thing the past few season.
Now they add a short-tempered aging veteran.
I really can't see this working out like they envision it in the long run of the season.
Ichiro to the DL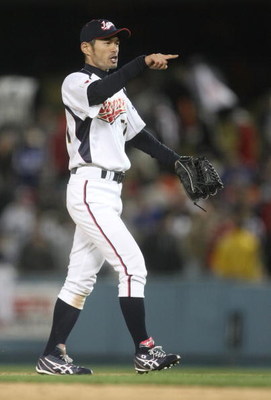 For the first time in his Major League career, Ichiro is going on the disabled list.
And his stint on the DL will keep him out at least eight games, which guarantees him the least amount of games played in his career this season.
Hopefully Ichiro's ulcer isn't much of a problem and he gets back as soon as possible. But this all makes you step back and look at the durability he's had since he's come over from Japan.
Ichiro has played in at least 157 games every year, meaning he's missed no more than five games in a season.
Rockies-Rays Swap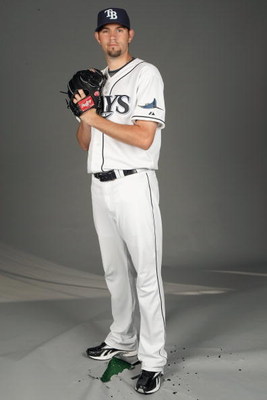 The Rays made way for Jeff Niemann and Jason Hammel by optioned ALCS star-child David Price down to Triple-A to start the season.
Then the Rays made way for Niemann by trading Jason Hammel to the Rockies in exchange for a minor league pitcher.
Niemann will probably be on a short-leash as the fifth starter, especially if Price starts to rip it up. Or the Rays are just waiting around so they don't have to start Price's clock, gaining them another year before Price can bolt via Free Agency.
Hey, it worked with Longoria, and they signed him to a 10-year contract instead.
Ohman Signs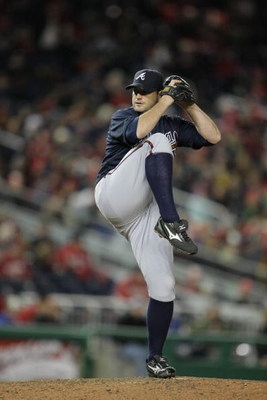 What the hell took Will Ohman so long to sign a deal? A minor league one at that.
He was one of the better left-handed relief pitchers available and he waited this long to sign? I know the economy is tough, but he should have sucked it up and signed somewhere sooner.
At least the Dodgers found themselves a replacement for Joe Beimel.
Buchholz to Start Year in Triple-A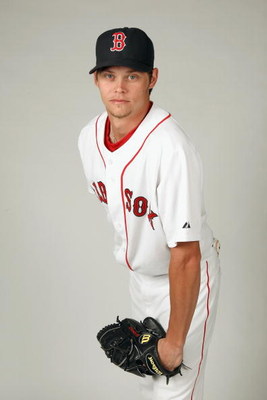 Clay Buchholz was pretty fantastic this spring.
All it earned him was an option to Triple-A.
How long before we see Buchholz? A few weeks? I guess it all depends on how long it takes before one of the starters for Boston breaks down.
What if none of them do? How much Buchholz be feeling back at Triple-A after he pitched so well in spring.
That always has to be a concern for teams who send young kids down to Triple-A like Boston did with Buchholz and Tampa did with Price. You don't know how they'll mentally handle it.
Oakland's Un-Youth Movement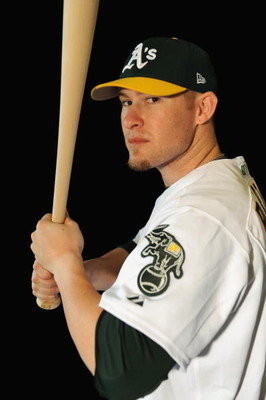 I was just thinking about the Oakland Athletics again.
Daric Barton, Bobby Crosby, Carlos Gonzalez, and Jack Hannahan all played in at least half the A's games last year.
This year they are either not starting, on another team, or in Triple-A.
Add in the massive changes in their pitching staff, this team is way different than it was last year.
3/4ths of their current infield did not start for Oakland on opening day in 2008.
Their entire rotation is different, only Dana Eveland was in last year's opening day rotation. Even though they've got Justin Duchscherer on the disabled list, it's still amazing to see the turnover.
Twins Hit Hard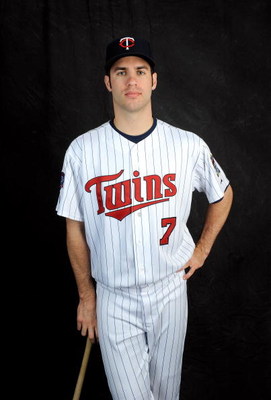 Team hit hardest by injuries before the season gets underway?
Minnesota, hands down.
Losing your All-Star catcher and last year's most consistent starting pitcher hurts more than the problems anyone else is having.
To top it off, the Twins aren't even sure when Joe Mauer will be ready to go.
The Twins always find a way to get along though. They'll be fine.
Position Changes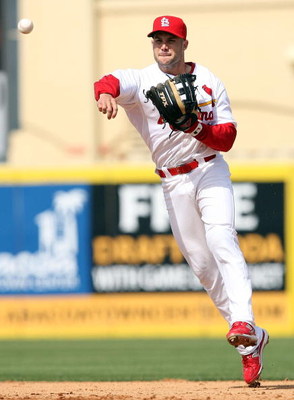 Players that switched positions this year.
Skip Schumaker - Outfield to Second Base
Mark Teahen - Outfield to Second Base. Formerly a third baseman with abilities to play first.
Jorge Cantu - Third Base to First Base
Mark DeRosa - Everywhere to Third Base
Josh Barfield - Second Base to Everywhere
Carlos Guillen - Third Base to Left Field and now probably Designated Hitter
Michael Young - Shortstop to Third Base
Chris Davis - Third Base to First Base
Chances are I missed some people, if so, don't kill me.
Scary Picks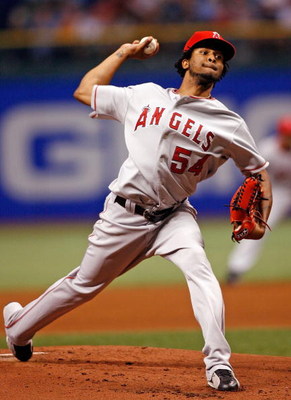 I picked the Angels to win not just their division, but the entire thing.
I don't ever take my World Series pick seriously, because that is a long time from now and no one's World Series pick ever comes right, it just doesn't happen.
But I start to worry about Los Angeles every time I realize John Lackey is out and Ervin Santana is missing time as well.
Then I remember the Angels biggest threats are in the same position with young pitching, but they don' t have the possibilities of Lackey, Santana, and even Kelvim Escobar coming to the rescue.
Time to exhale.
The Marlins on the other hand. Well yeah that's just crazy, we've already established that.
Random Predictions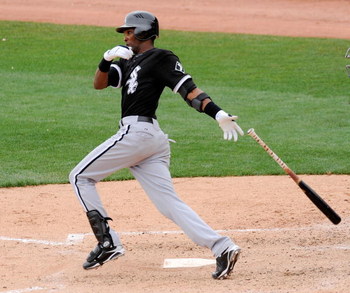 AL Stat Leaders
Home Runs: Miguel Cabrera
Runs Batted In: Nick Markakis
Batting Average: Ian Kinsler
Stolen Bases: B.J. Upton
Extra Base Hits: Jhonny Peralta
Grady Sizemore goes for 40-40
Alexei Ramirez goes for 30-30, doesn't blow away from strong winds
NL Stat Leaders
Home Runs: Ryan Howard
Runs Batted In: David Wright
Batting Average: Albert Pujols
Stolen Bases: Michael Bourn
Extra Base Hits: Stephen Drew
James Loney gets 200 hits
The LaRoche brothers combine for 35 home runs, but Andy hits more, especially in April and May.
Andy Marte is Done
Time to stick a fork in once super-prospect Andy Marte.
He was optioned to Triple-A Columbus and he won't even be starting there. In fact he'll be lucky to get at-bats if he isn't cut soon.
Next prospect to join his status?
Hmm, Homer Bailey sounds good.
And so Am I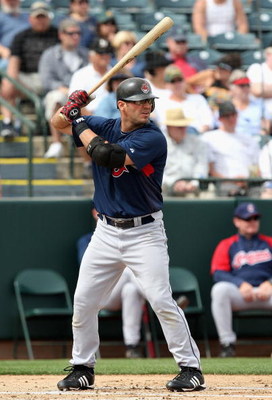 Baseball season is here, it's time to rejoice.
Here is a picture of Ryan Garko, because I like him, but he isn't playing today.
That's sad. But not too sad, because baseball is finally back.
Keep Reading