Can Mavs Keep Kevin Durant from Dominating from the Line?
Use your ← → (arrow) keys to browse more stories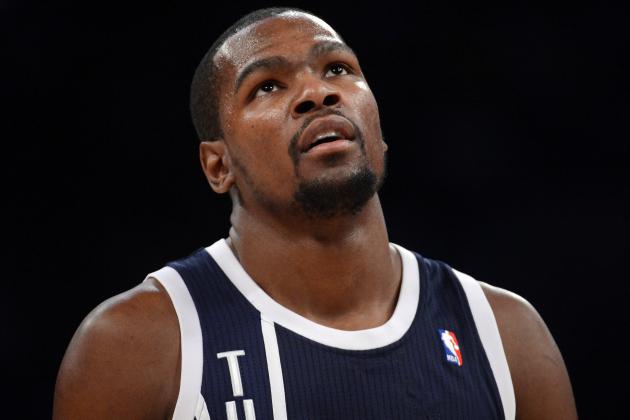 Harry How/Getty Images

If you want to put a positive spin on it, you could point out that the Denver Nuggets are the only team to hold Kevin Durant to a lower field goal percentage than the Mavericks among teams that have faced the NBA's scoring leader twice this season. Too bad for the Mavs that Durant has averaged more points against them (46.0) than any other foe this season...