5 49ers Consolation Prizes Better Than Jell-O's Pudding Drop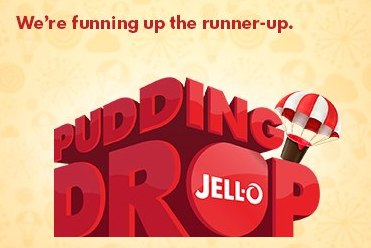 Image via Facebook.com/Jello.
San Francisco fans can buck up, because a silver lining to the 49ers Super Bowl defeat is dropping on Tuesday: free pudding.
It's doubtful that a pudding cup, though delicious, will expunge the pain of a broken, perfect Super Bowl record. But Jell-O thinks it can "fun things up" with what they're calling the Pudding Drop.
On Tuesday, thousands and thousands of cups of chocolate pudding will be dispersed at five San Francisco locations to, as Jell-O puts it, "mask the bitter taste of defeat" with something sweet.
Not to take away from a good cup of pudding, but surely there's a better way to grieve. Here are five preferable, but unlikely consolation prizes for San Francisco.
A fan can dream.
Begin Slideshow

»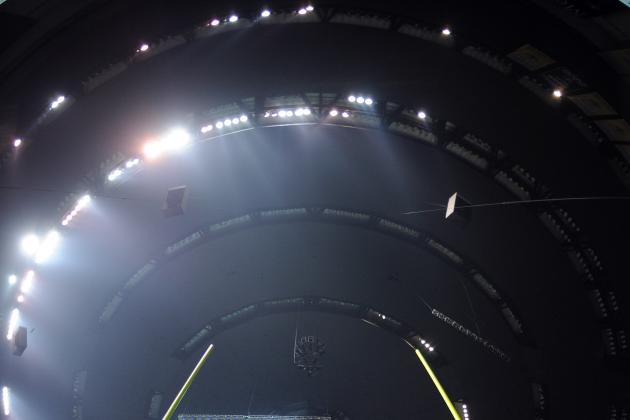 Harry How/Getty Images

If you're a 49ers fan, SportsCenter or any kind of sports media is currently unwatchable, unreadable and unfortunately, unavoidable.
A San Francisco blackout, like the one that happened during the third quarter of Super Bowl XLVII, would allow 49ers fans to remove themselves from continuous replays of their pain. No TV or Internet? No problem.
Then, once the rest of the nation has finally moved on to talking about spring training or literally anything else, the lights can power back on.
Image via Animal.Discovery.com
Not even the always scowling Jim Harbaugh could resist cracking a smile if hundreds of irresistibly adorable puppies dropped from the sky and proceeded to plaster his face with wet kisses.
What could possibly serve as a better morale booster than if all of the puppies from the Puppy Bowl landed in San Francisco?
If spirits somehow remained low, a second shipment, kittens from the Kitty Halftime Show, could be flown in for backup.
Ezra Shaw/Getty Images

San Francisco deserves a day to grieve its big loss.
The city should issue a citywide holiday on Tuesday—the day that would have been the 49ers' celebratory parade—giving fans the day off from school and work to sort out their feelings.
Everyone could gather at the Civic Center and hug it out, while watching replays of the Giants' World Series win from earlier this year on a big screen.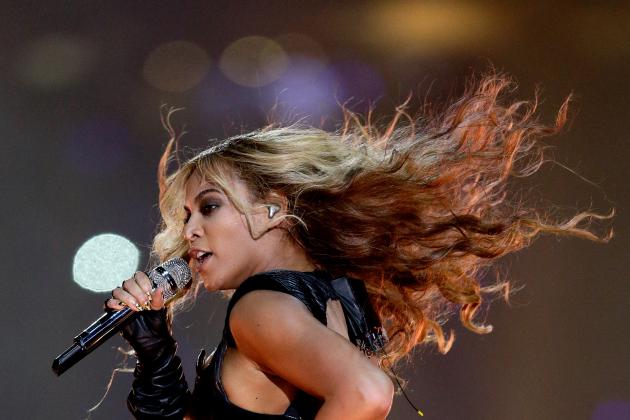 Ezra Shaw/Getty Images

Nothing says distraction like a bootylicious Beyonce.
If she could just come to San Francisco for a second concert, surely 49ers fans would momentarily forget their woes.
The only condition would be that "Single Ladies" is left off the set list, for San Francisco probably couldn't handle any mention of the word "ring."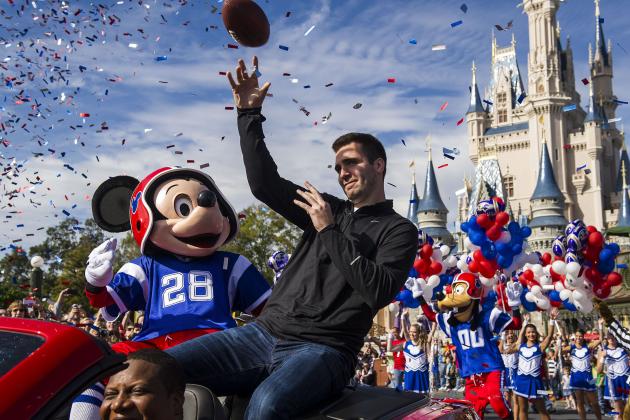 Handout/Getty Images

The Ravens spoiled the 49ers' parade, so why not return the favor?
Better than a pudding drop in San Francisco would be hurricane-like rain drops from a giant thundercloud over Baltimore during the city's scheduled championship parade.
The best part? Wet confetti can't fly and Ray Lewis' tears would go unnoticed.