St. Petersburg Gives the Rays a Chance to Leave Town. but Only a Tinyone.
Use your ← → (arrow) keys to browse more stories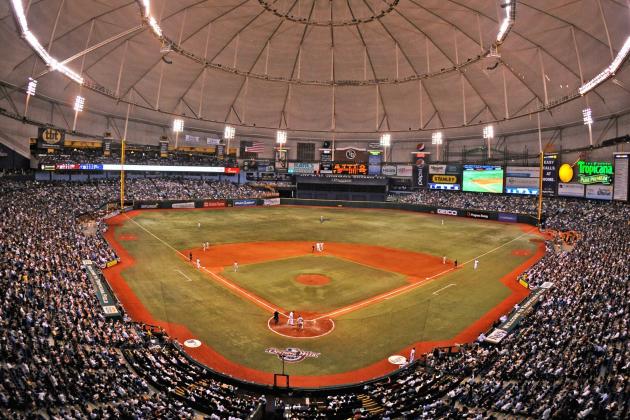 Al Messerschmidt/Getty Images

The central fact of the Rays miserable stadium situation is that they are contractually bound to St. Pete and the mayor there has threatened suit if the Rays even talk to anyone about a possible stadium in Tampa.