Inter Milan 3-1 Win vs. Chievo Verona: 6 Things We Learned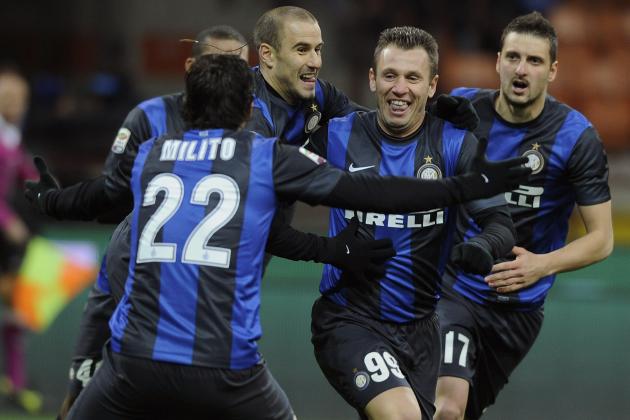 Claudio Villa/Getty Images

Internazionale had quite a weekend. They got off to an incredibly quick start and never really looked back in their match against the donkeys.
With the win, Inter moved into fourth place in the league table and within a point of the third Champions League spot.
For Chievo it's almost certainly disappointing, but after their last few fixtures, a win in Milan would have been a tall order on Sunday.
The implications of this weekend's action are huge for both clubs.
Begin Slideshow

»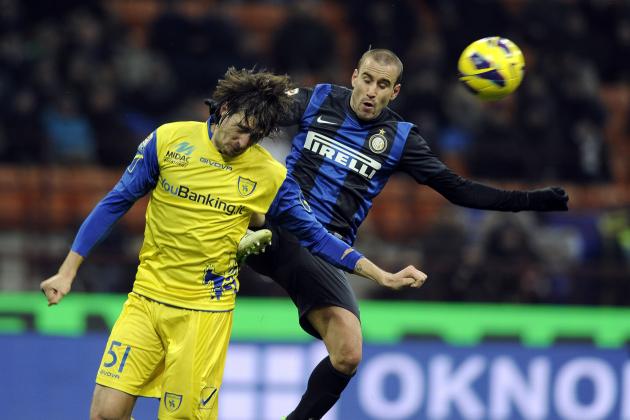 Claudio Villa/Getty Images

Inter was on a horrendous skid heading into Sunday's fixture. In their last three Serie A matches, they drew at Roma, drew against Torino and then lost 3-1 at Siena.
Plain and simple, they had to win on Sunday.
They did—and in addition, everyone around them in the table either lost or drew. As a result, Champions League is once again realistically in reach, and that has to have the club's fans breathing a huge sigh of relief.
Especially if they've been keeping tabs on Roma's free fall in 2013.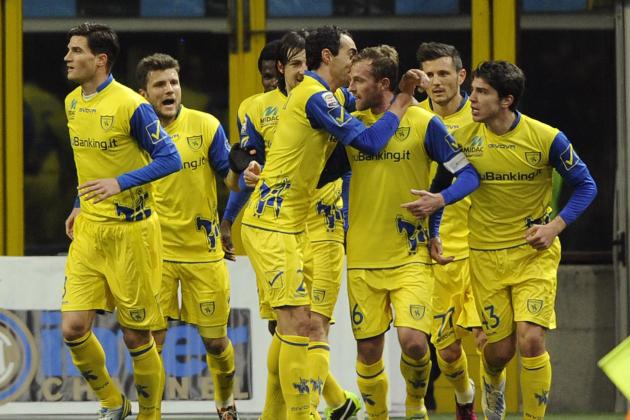 Claudio Villa/Getty Images

The donkeys flew a little too close to the sun. They're a serviceable squad, but they aren't a group worth keeping an eye on.
They have proven they belong in Serie A this season, no question about it. But whether they belong in the upper half of the standings is a different story altogether.
They're one of the lowest-scoring clubs in the league. Regardless of that fact, they have played well against top clubs this season.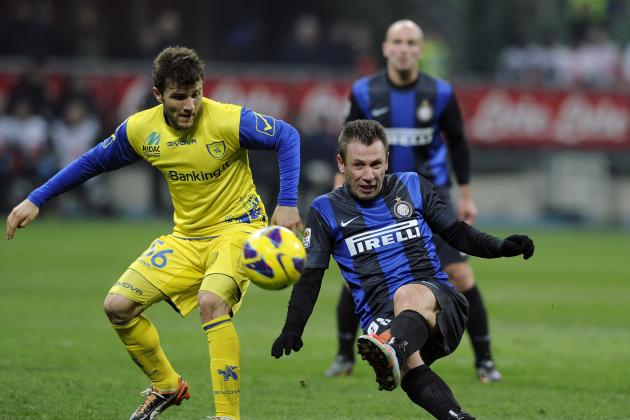 Claudio Villa/Getty Images

Inter had nine shots on goal against Chievo—three of which went in. Offensive stalwarts Antonio Cassano and Diego Milito both had goals in the match.
It was Cassano's seventh goal and Milito's ninth goal.
As a team, Inter have the sixth-most goals in Serie A, though you wouldn't know it looking at their last couple of fixtures.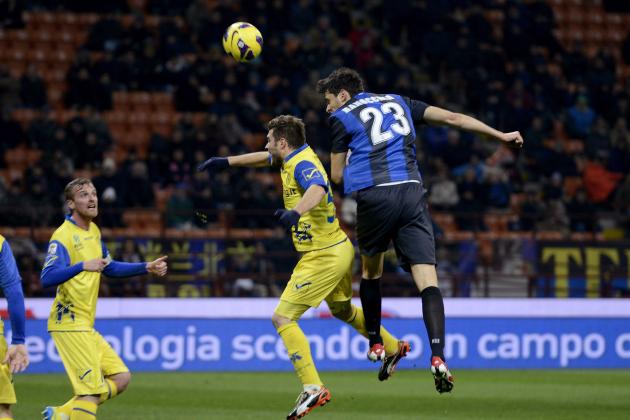 Claudio Villa/Getty Images

Yes Inter won, but Chievo's only shot on goal went in.
Chievo's match against Inter was a microcosm of their entire season. They have allowed the fourth-most goals in the league and score in the bottom six of the league.
More of the same on Sunday.
Inter's credit for the win comes from the three points they were awarded, but that's where the credit ends. Chievo is not a strong defensive team—or a strong offensive team. They're good for the occasional surprise against a major club, just ask a Lazio supporter.
In the end though, a team like Inter should win at home against a team like Chievo 3-1.
Claudio Villa/Getty Images

Inter have a brutal slate of games over the next two weeks. They have their two Europa League games against CFR Cluj, and Serie A fixtures at Fiorentina and against AC Milan.
It would be bad enough if they were playing cellar-dwellers for their Serie A fixtures. Unfortunately for the Nerazzurri, they're playing two quality sides that could make their success this week a distant memory.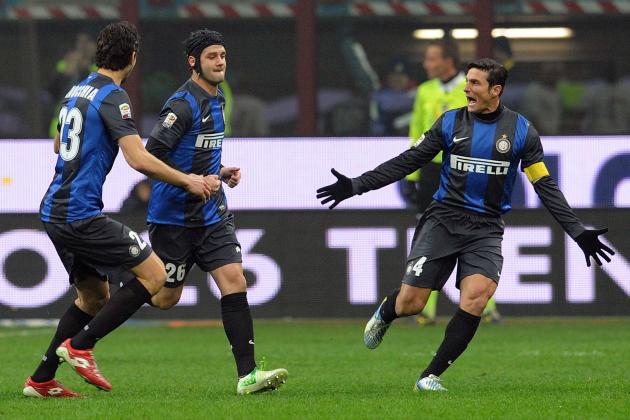 Giuseppe Bellini/Getty Images

Yes, more than likely it would take a remarkable meltdown for things to change too dramatically. But if you've been watching Serie A this season, you've seen all sorts of ups and downs from the league's top clubs.
Inter benefited from Fiorentina's loss and draws from Lazio, Napoli and AC Milan.
With four months of action left—and a tight grouping of teams at the top of the table—anything could happen between now and the end of the season.