Napoli's Biggest Remaining Fixtures This Season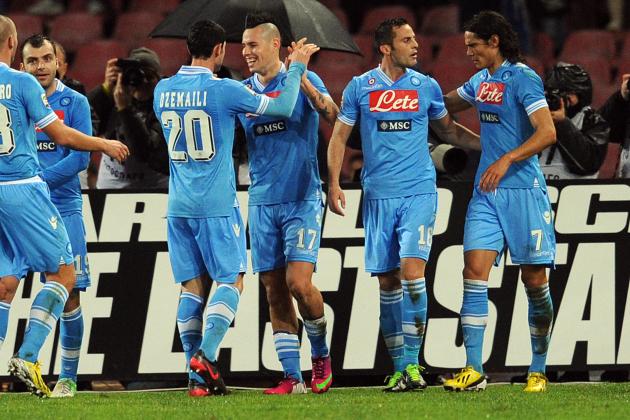 Giuseppe Bellini/Getty Images

Napoli have a remarkable opportunity this season. Teams around them in the table have stumbled recently, and they've been able to secure a string of strong victories. They now find themselves just three points behind Juventus.
There are plenty of games left this season. For Napoli there are plenty of big fixtures ahead that fans should circle on their calendars, as they will most likely play a huge role in where the partenopei finish this season.
Begin Slideshow

»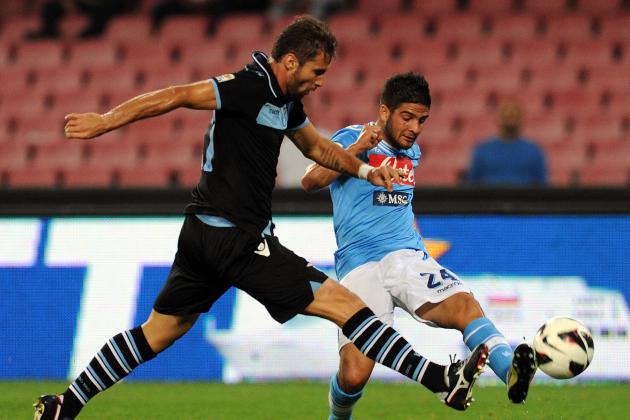 Giuseppe Bellini/Getty Images

Last time these two clubs met, Napoli won 3-0. Edinson Cavani had all three goals and would have had a fourth had he converted his penalty attempt.
This time, there's not a whole lot of reason to expect anything different.
Lazio's Hernanes is expected to play though he knocked heads with Juventus' Luca Marrone in their Coppa Italia match last week.
In addition, leading goalscorer Miroslav Klose will miss two months with the knee injury he sustained against Genoa last Sunday.
Anything can happen, but with those two major stars out for Lazio, it's hard to imagine Napoli not coming out of this fixture with a win.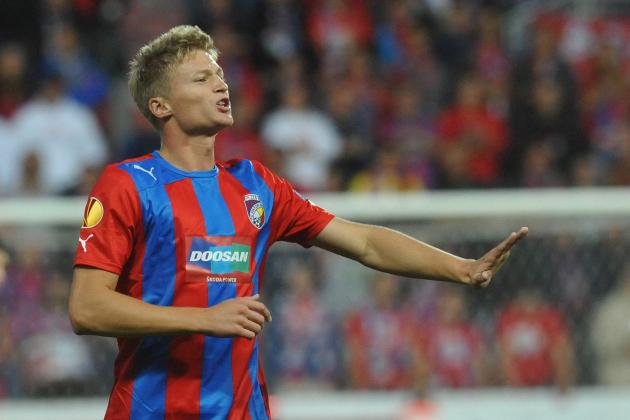 EuroFootball/Getty Images

Partenopei fans were no doubt more than happy with a draw that left them playing against this Czech league team. Anything can happen, but there were a lot better teams they could have ended up facing.
The biggest key for Napoli is to not take these games too lightly. Otherwise, they might find themselves out of the running way too soon.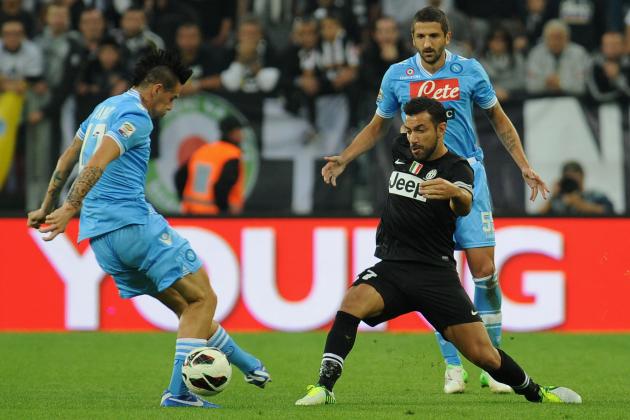 Valerio Pennicino/Getty Images

This may be the biggest match Napoli play all season. After round 23, Napoli sit just three points behind the league leaders. To grab three points directly from Juventus would be remarkable for the Partenopei.
Luckily, the game is at home for Napoli. Even more so than gaining the points directly from the leaders, overcoming the mental barrier of beating Juventus would mean so much to them. They fell apart against the Old Lady in their Super Coppa match and again in league play in October.
To win at home in March would mean so much for a team desperate to legitimize themselves amongst the greatest teams in Italy.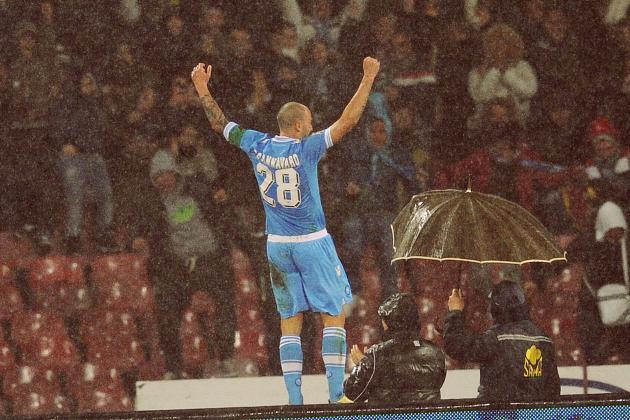 Giuseppe Bellini/Getty Images

This fixture depends on what happens in February. But should Napoli advance against Viktoria Plzen, they would face the winner of BATE and Fenerbahce.
BATE is a Belarusian club that has basically dominated their top league recently. Fenerbahce is a Turkish club based in Istanbul.
Like their Round 2 draw, this is another favorable draw for Napoli.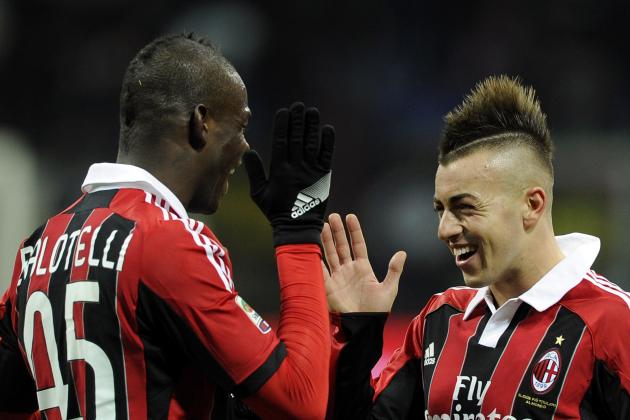 Claudio Villa/Getty Images

Mario Balotelli and Stephan El Shaarawy.
That's all you need to know.
Napoli were up 2-0 against AC Milan when they played earlier in the season, but El Shaarawy couldn't be contained for a full 90 minutes, he scored twice to force a tie against Napoli.
This time around, they play at San Siro and El Shaarawy will have the help of Balotelli should they find themselves in another early deficit.
With those two up front, Milan could find themselves in the thick of the Scudetto race should the other top teams falter.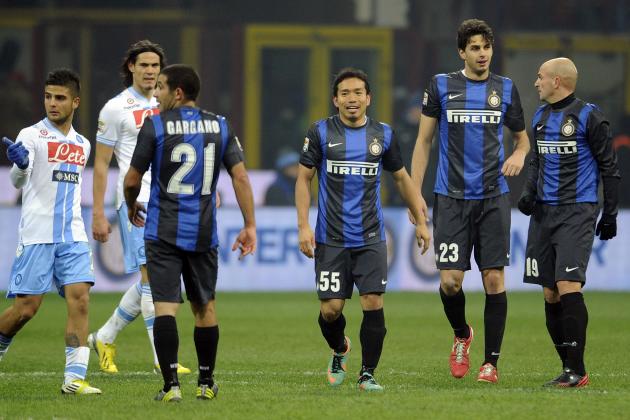 Claudio Villa/Getty Images

Inter won in their first meeting at San Siro earlier this season. Inter have been off to a shaky start in 2013, and if this fixture is to remain meaningful, they'll need to get back to their winning ways soon.
A lot can happen between now and May, but regardless, these are two top clubs in Serie A; they will certainly put on quite a show on May 5.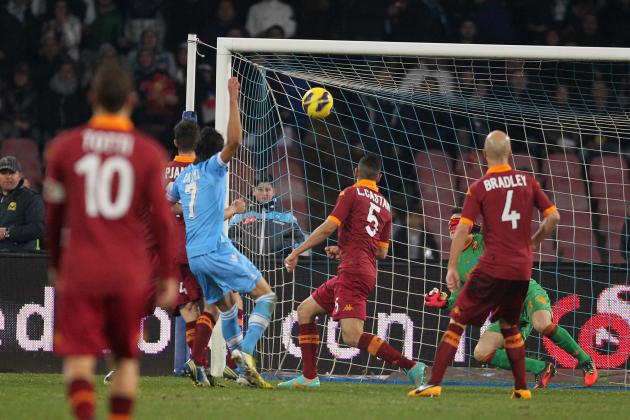 Maurizio Lagana/Getty Images

It was pretty lopsided when these two clubs met in January. Napoli scorched Roma 4-1, with three goals from Edinson Cavani.
Zdenek Zeman's firing hurts Roma's chances of being a force in the Scudetto race.
There's plenty of talent on that team, and you can be sure regardless of who the manager is, they'll want some revenge when the travel to Napoli in May.