WWE Raw Live Results, Coverage and Analysis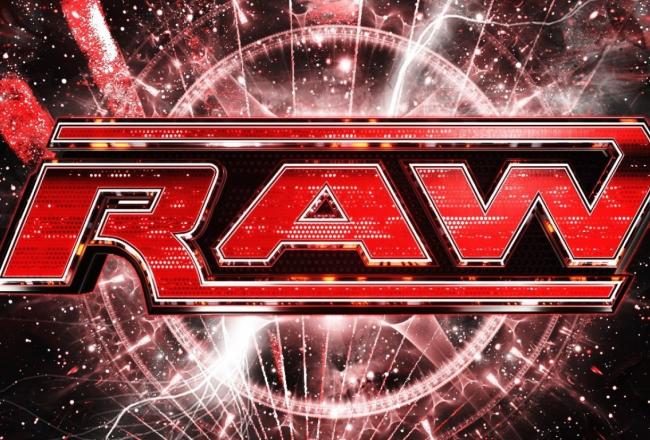 wwe-wallpapers.com

Welcome, everyone, to the Bleacher Report live WWE Raw coverage for Feb. 4, 2012.
Sunday night, fans all around the world witnessed one of the most interesting Super Bowls in NFL history.
After an incredible game like that, Raw has a lot to live up to tonight in terms of sheer entertainment value.
This week's Raw is going to be interesting as we will witness the fallout from Brock Lesnar's attack on Vince McMahon last week.
WWE.com claims McMahon has a broken hip, which means someone else will have to represent WWE management at the show. Perhaps, Triple H?
There is also sure to be some word from CM Punk regarding the WWE title, Brock Lesnar's return and the future of Paul Heyman.
After The Shield and Brad Maddox appeared in a video, which proved Heyman's guilt, we might get some kind of response from Roman Reigns, Seth Rollins and Dean Ambrose to justify what we saw in the video.
Alberto Del Rio may come to the show seeking revenge for what happened to Ricardo Rodriguez, The Rock and John Cena will probably get some coverage and Dolph Ziggler will likely steal the show in some way.
Will Triple H step in and stand up for his father-in-law?
Will The Shield finally meet their match?
Who will be in the Raw Elimination Chamber match?
And lastly, will we be forced to watch more dancing from Tensai?
Make sure to bookmark this page and come back tonight at the start of the show (8 PM Eastern) for answers to all these questions and up-to-the-minute coverage of all the action as it happens.
Follow me on Twitter @BR_Doctor
Hit me up on Twitter @BR_Doctor to let me know what you think of the recent changes to the live coverage.
They attack Maddox and demolish him before hitting the triple powerbomb. Cena's music hits and he comes out through the crowd.
Ryback's music hits and he comes from the other side of the arena. Sheamus' music hits and he comes from another way through the crowd.
The Shield try to go up the ramp and the WWE roster comes out and blocks their path. Cena, Sheamus and Ryback trap them in the ring.
All hell breaks loose as the three men attack The Shield. The Shield end up being able to retreat through the crowd as Cena, Sheamus and Ryback stand tall in the ring to end the show.
Big Show is shown at his hotel again. There is another knock at the door and he gets up to answer it.
He opens the door for some messenger. The guy tries to tell Big Show something and Show ignores him. Big Show opens the door and Del Rio attacks him.
Show hits him a couple times and knocks him down. They fight down the hallway, with Show doing most of the beating.
ADR sprays him with a fire extinguisher and Show goes down. Del Rio leaves in an elevator and we head back to the ring and Brad Maddox is there.
He talks about the video from last week. This show only has a minute left, so Cena better get out here and call out The Shield.
Maddox tells The Shield to come to the ring and their music hits. They come through the crowd and Maddox looks scared.
Ambrose says Maddox is just a rat. Reigns says they will take their time to enjoy beating on Maddox tonight.
Punk is shown backstage after the break venting his frustrations about CM Punk. We then go to a video hyping how the Rock won the title from Punk.
Pretty amazing that Bruno Sammartino is finally going into the Hall Of Fame.Hoping to be there to see him inducted#HallOfFame

— Tyson Kidd (@KiddWWE) February 5, 2013
Cole throw to a video for Bruno Sammartino in the Hall of Fame.
Jericho vs. Punk Part 2
We return to see Punk still in control. Jericho avoids a springboard clothesline to get some breathing room.
He knocks Punk down with a shoulder block. He comes off the top rope with a chop to Punk's head and then a running bulldog.
Punk gets the knees up during the Lionsault, but Jericho counters into a Walls of Jericho attempt. Punk breaks free and the two end up on the top turnbuckle.
Jericho hits a huricanrana to Punk and both men are down. Jericho crawls over and gets a near fall on Punk.
Punk grabs Jericho and tries for a GTS, but Jericho breaks out and tries for the Walls again. Punk rolls him up and they trade near falls.
Punk misses a Macho Man elbow and Jericho hits a Lionsault for a two count. Punk ends up locking in the Anaconda Vice and Jericho barely makes it to the ropes to break the hold.
Jericho counters another GTS and this time he locks in the Walls of Jericho. Punk gets out and he can't lift Jericho for the GTS.
He runs Jericho into the ring post and then he connects with the GTS for the pin and the win in this great match.
Winner: CM Punk
That was a PPV match on Raw.
@cmpunk vs @iamjericho should be big time. An announcer's dream I assure you. Great TV match on @wwe Raw.

— Jim Ross (@JRsBBQ) February 5, 2013
Jericho vs. Punk WWE app coverage
Punk continues to control Jericho during the break and gets a pair of quick near falls. He wrenches on the neck of Jericho and yells at the ref to ask him if he quits.
Jericho fights out only to get taken down by a clothesline as we head back to USA.
Chris Jericho vs. CM Punk Part 1
Jericho makes his way out first for the main event. Punk gets the first hit in after the bell, but Jericho fires back with chops to the chest.
Jericho hits a suplex to Punk as a duelling chant breaks out. Punk pulls Jericho's leg out from under him and starts stomping on him.
Jericho fights out of a submission and ends up throwing Punk during a tornado DDT attempt.
Jericho hits a sliding dropkick to Punk on the outside and Punk goes crashing into the announce table for a second time.
We head to break after Punk pulls Jericho's neck down over the top rope.
Wow! A Fandango promo! I thought that character was dead in the water.
Randy Orton vs. Wade Barrett
Orton makes his way out after the break for the next match. This will be the 1,637th time these two have faced off.
Bo Dallas is shown in a video talking about beating Wade Barrett.
Barrett starts off strong after the bell, but Orton fires back with a Thesz press and a series of right hands.
Barrett rolls out of the ring after a clothesline from Orton and Orton follows him so he can hit Barrett's head into the apron a few times.
Barrett comes back and returns the favor by slamming Orton into the apron. Barrett hits a pair of elbow drops before locking Orton in a headlock.
Barrett tries for his signature back kick and Orton catches his foot. Orton hits a pair of clotheslines and a powerslam followed by a rope-hung DDT.
Barrett rolls to the outside and Orton rolls him back into the ring. Orton walks right into a Winds of Change for a two count.
Barrett and Orton exchange some reversals leading into an RKO from Orton for the pin and the win.
Winner: Randy Orton
King acts like seeing Orton beat Barrett is a rare thing. Hilarious.
The #WWE Universe can thank @wwe HOFer @fgbrisco for Brock Lesnar's presence in #WWE...one of our greatest signees ever. Brock looks great.

— Jim Ross (@JRsBBQ) February 5, 2013
Well, this is creepy.
Miz stands in the ring as Lesnar makes his way out. Miz stands his ground as Lesnar stares at him from a few feet away.
Miz shoves Lesnar and Lesnar runs him over with a clothesline and then throws Miz out of the ring. Lesnar tosses parts o the MizTV set out of the ring and Miz runs back in and attacks Lesnar.
Lesnar takes him up and hits the F-5 and Heyman tells him to stop. Heyman acting like he doesn't want this to happen is always pretty entertaining.
Miz is out after the break and during his intro of Paul Heyman, Heyman comes out and tells him to stop talking.
Heyman wishes McMahon well after his surgery and Heyman gets upset. I like how Heyman keeps calling Miz, Mr. Mizanin.
Heyman tries to change the subject to Punk and Miz calls him on it. Heyman says he will answer all of Mi's questions as soon as Miz answers him.
Miz tells Heyman to step back when he gets in his face and Vickie comes out. Vickie comes out and says it was her who brought Brock Lesnar back last week.
She says she has been negotiating with Brock for awhile and she resigned him. Vic says she feels terrible about Mr. McMahon being attacked.
Heyman says we should have a moment of silence for McMahon and Vic says she has a better idea. She says we should pray for McMahon.
Miz does his really thing. He calls the bottom feeders and Vic reminds Miz that she is his boss and he says it is only a matter of time until McMahon returns and fires both of them.
Brock Lesnar's music hits and he comes out on the ramp.
Sheamus vs. Kane
If Sheamus were to win with the Cloverleaf, it would make it four matches in a row with submission wins. It is unlikely, but it would be cool.
Kane comes out after the break for what should be a slug fest of a match. The bell rings and Kane backs Sheamus into the corner.
Sheamus gets out and hits a ton of right hands to Kane. Kane answers back with one clothesline to take down Sheamus.
Sheamus is able to hit the Irish Curse backbreaker, but Kane makes it up pretty quick. Sheamus knocks Kane out of the ring and Kane lands on his feet.
Kane misses on the apron and Sheamus hits him with the Irish Hand Grenades, only for Kane to drop Sheamus across the top rope halfway through.
Sheamus misses a Brogue Kick and Kane misses a Chokeslam. Kane ends the exchange with a DDT.
Bryan runs out and gets on the apron. Kane tells him to mind his own business and he turns into a Brogue Kick. Sheamus gets the pin and the win.
Winner: Kane
Damn. I hope WWE isn't planting the seeds for Team Hell No to break up.
Big Show is shown, via satellite, and there is a knock at his door. Whoever could it be?
Show checks the peephole and sees its room service. He signs for the food and then kicks the waiter out without tipping.
Sheamus comes to the ring for the next match.
Bryan yells at Kane backstage about not being there to back him up and Kane says he is hurt by his tone and there is nothing more powerful than their friendship.
Bryan asks if he means it and Kane says Hell No and walks away.
Cole throws to a clip of Lesnar's return last week.
Road to Wrestlemania! Everyone wants to make an impact. Mark Henry is back! Good stuff and great impact, love this time of year! @wwe

— John Layfield (@JCLayfield) February 5, 2013
Mark Henry's music hits and he comes out. Bryan meets him in the aisle and he gets thrown into the barricade.
Henry comes in the ring and hits a running spinebuster to Rey Mysterio. Sin Cara comes out to try for the save, but Henry catches him and hits the World's Strongest Slam.
Henry ends up hitting the WSS on Rey, too. He pulls Rey to the corner and hits a splash from the second rope.
Henry screams "That's what I do!" as he picks up Sin Cara and throws him out of the ring. His music hits and he leaves the ring.
Bryan vs. Mysterio Part 2
We return from break to see Rey fighting back against Bryan, but Bryan hits a nice throw to keep him grounded.
Bryan stops on the point of Rey's elbow and then snaps his arm a couple times. Bryan tries to hit a suicide dive but Rey counters with an elbow to the face.
Rey hits a seated senton and then starts building a head of steam with a series of signatures.
Bryan catches Rey in the 619 and he tries to put him in the No Lock, but Rey turns it into a near fall. Rey sets him up again and hits the 619 on the second try.
Rey misses the splash and Bryan puts him in the No Lock for the submission win.
Winner: Daniel Bryan
That is three matches in a row ending with a submission win. That must be a record.
Bryan vs. Mysterio WWE App Coverage
During the break the WWE app shows Bryan throw Mysterio into the barricade. Bryan kicks Rey in the corner several times.
Bryan starts to focus on the arm of Mysterio as we head back to coverage on USA.
Rey Mysterio vs. Daniel Bryan Part 1
This should be a great match. Bryan makes his way to the ring and the match gets going.
Bryan starts off strong with some hard kicks, but Mysterio comes back with some offense of his own.
Bryan hits a unique gutbuster for a near fall. Booker and Teddy Long are shown watching the match backstage.
Bryan knocks Mysterio down from the top rope and he gets tied up in the tree of woe. Second time we have seen that tonight.
Bryan tries to run into Rey, but Rey moves and Bryan hits the ring post as we head to a break.
Team Hell No are shown arguing and Bryan says Kane is not doing his part as his partner. Bryan tells Kane to stay away from his match no matter what happens.
Rey Mysterio comes out as Michael Cole was clearly talking to someone on the headset and it got through to us. He said something about knowing what they were talking about and mentioning it in a moment.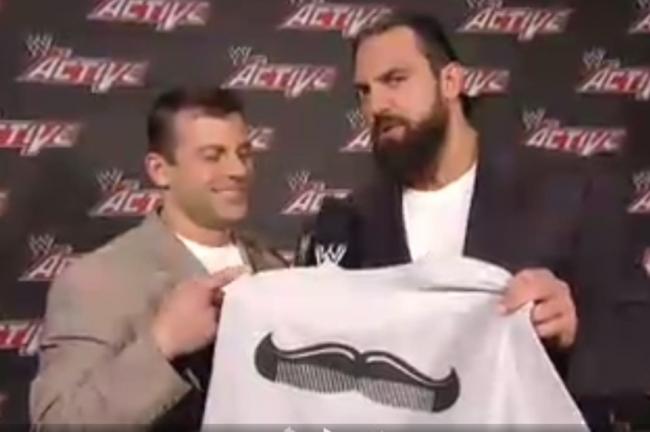 King reveals the winner of the voting to face Punk is Chris Jericho, by a landslide. Cole and King also plug MizTV and Cena calling out The Shield for later.
This article is
What is the duplicate article?
Why is this article offensive?
Where is this article plagiarized from?
Why is this article poorly edited?