Drip, Drip, Drip. Whitney Leaking on Defence. Can He Rebound?
Use your ← → (arrow) keys to browse more stories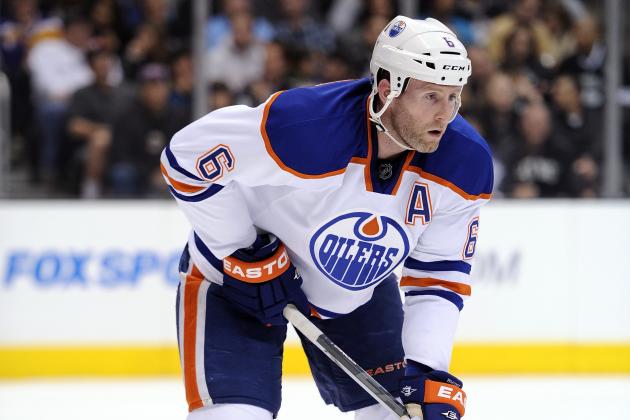 Harry How/Getty Images

It's only eight games into the 2013 season, but a few defensive leaks have already sprung in the Edmonton Oilers line-up, mainly on the Gagner line, the Belanger line and with the third-pairing defenders, Ryan Whitney, Mark Fistric and Corey Potter.