Ranking the Top 15 MLB Defenses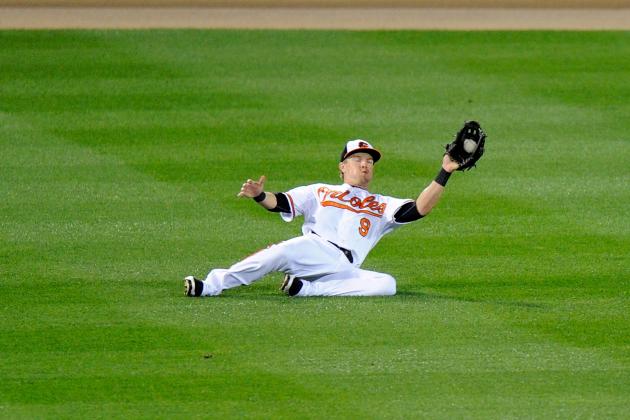 Greg Fiume/Getty Images

A outstanding defensive play can bring a crowd to their feat and have people turn to ask each other how a player just did that.
Those are the types of moments that really make a baseball game an experience.
Some teams have a number of elite defensive players. They make a number of great plays over the course of a season and save countless runs for their teams. In the end, this can add up to more wins.
Begin Slideshow

»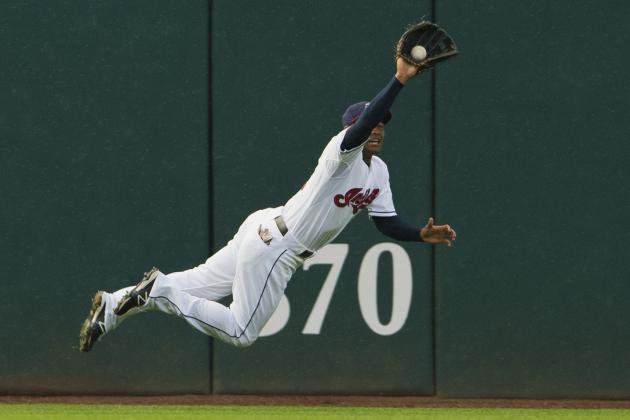 Jason Miller/Getty Images

Although the Cleveland Indians have not had a Gold Glove winner in years, they still put a solid defense on the field on a daily basis. They added Drew Stubbs, who is a great defensive talent.
Last season, the Indians had a team fielding percentage of .984 which was good for ninth in the major leagues (h/t MLB).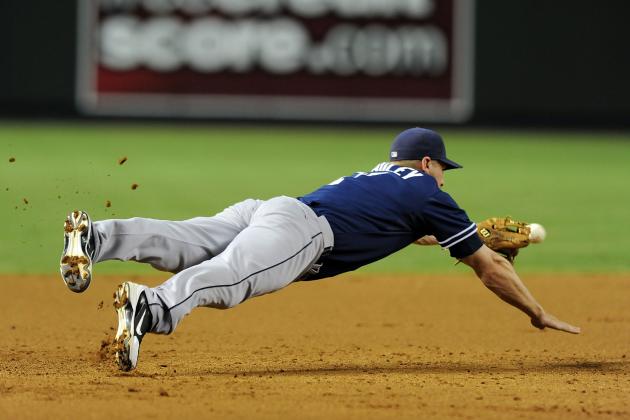 Norm Hall/Getty Images

There is a lot of ground to cover in PETCO Park, and the San Diego Padres have done a very good job of doing it in the past few seasons. Having the speed of both Cameron Maybin and Will Venable in the outfield helps.
Additionally, the team had a Gold Glove winner in 2012. Chase Headley took home the award as a reward for his great season.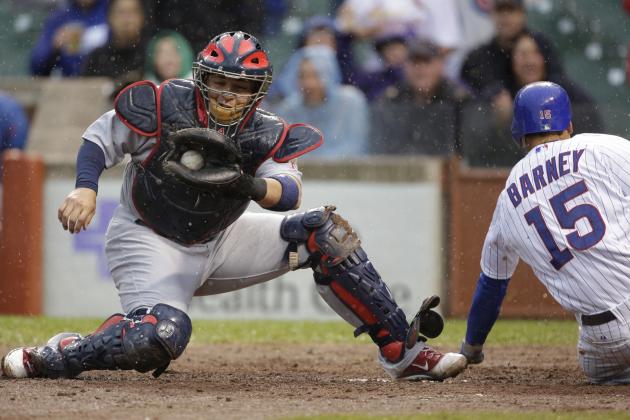 John Gress/Getty Images

While the St. Louis Cardinals do have some concerns defensively as Carlos Beltran continues to get older, they are still very solid defensively.
St. Louis is led by Yadier Molina, who is the best defensive catcher in baseball. He has taken home a Gold Glove following each of the past five seasons.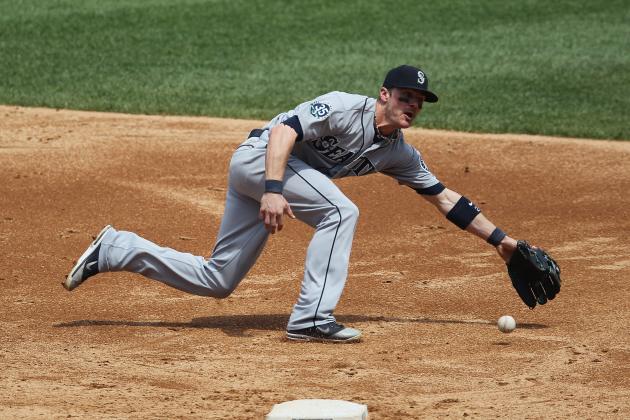 Jonathan Daniel/Getty Images

Although the Seattle Mariners had the second best fielding percentage in the MLB last season, they do not rank as high on this list (h/t MLB).
Both Brendan Ryan and Dustin Ackley were finalists for the Gold Glove awards last season, and arguments can certainly be made that they deserved to take home the trophy (h/t Geoff Baker of The Seattle Times).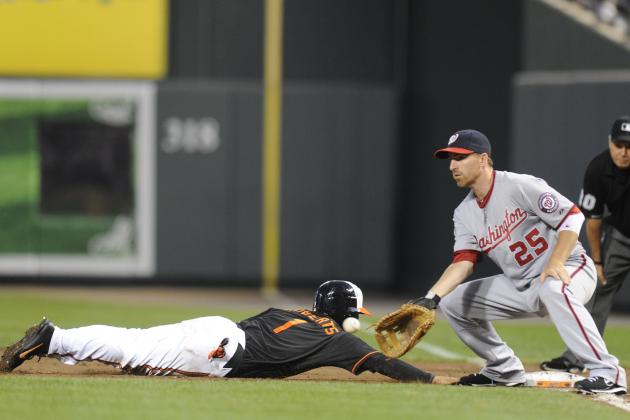 Mitchell Layton/Getty Images

The Washington Nationals were able to beat teams in many ways in 2012. MLB's best team did it with hitting, pitching and defense.
Adam LaRoche did a great job at first base for the Nationals and won a Gold Glove last season. A number of his teammates also put in superb performances.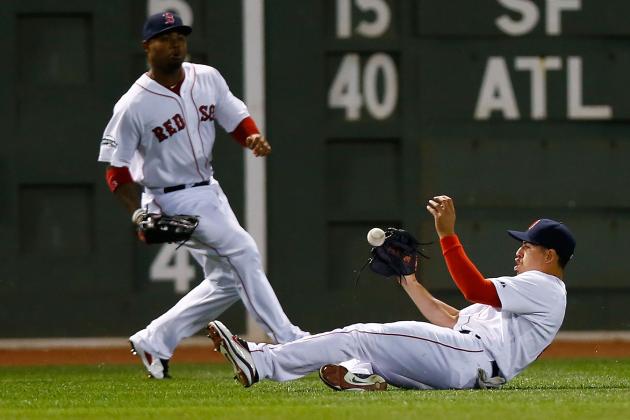 Jared Wickerham/Getty Images

The Boston Red Sox may not have had a Gold Glove winner in 2012, but they still rank highly among the game's best defenses. Both Jacoby Ellsbury and Dustin Pedroia have taken home the award before.
While Shane Victornio may not have the same range that he once did, his addition improves the Red Sox's outfield defense.
Rick Yeatts/Getty Images

The Texas Rangers defense will get better in 2013 just simply due to the fact that they will not have Michael Young on the field.
Texas boasts a solid defensive team. With both Adrian Beltre and Elvis Andrus in their infield, it is not surprising to see a number of balls get gobbled up that would normally go for base hits.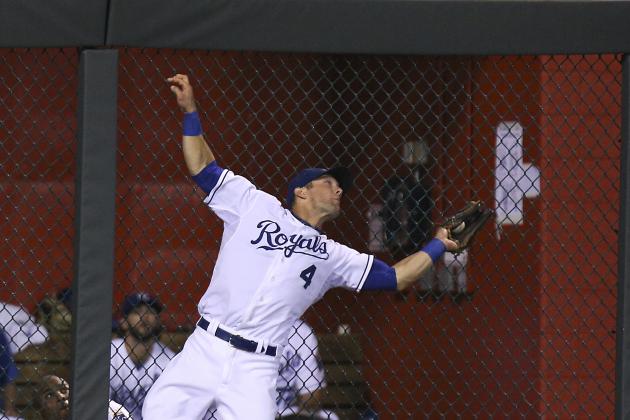 Ed Zurga/Getty Images

In 2012, the Kansas City Royals had four players listed as finalists for the Gold Glove awards at their respective positions (h/t Pete Grathoff of The Kansas City Star).
While only Alex Gordon ended up taking home the hardware, the others are still tremendous talents. Jeff Francoeur may struggle at the plate, but his arm is absolutely outstanding.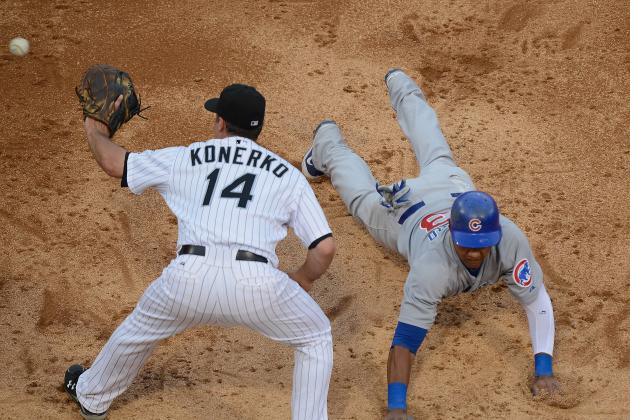 Jonathan Daniel/Getty Images

Based simply on fielding percentage, the Chicago White Sox were the best defensive team in baseball in 2012 (h/t MLB). However, they fail to be as high in these rankings because many more things are considered when ranking a defense.
The loss of A.J. Pierzynski as well as Jeff Keppinger's defensive track record at third base costs them a few spots.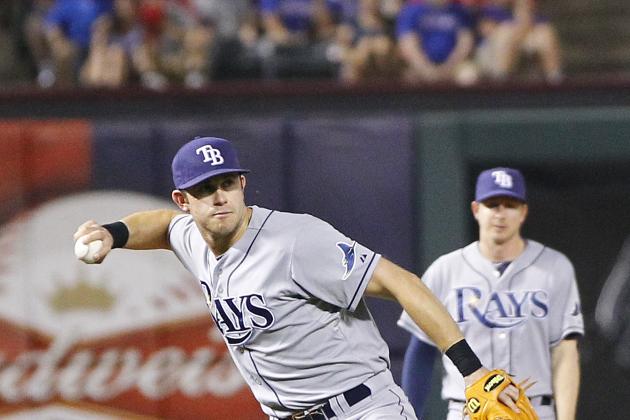 Rick Yeatts/Getty Images

Although the Tampa Bay Rays have never been able to spend big money on players, they have found a way to win. That is due in large part to their reliance on pitching, defense and developing young talent.
Over the past few seasons, Evan Longoria and Jeremy Hellickson have won Gold Gloves. Desmond Jennings will probably have a few in his trophy case before his career is over. Yunel Escobar is also outstanding defensively as well and had a dWAR of 2.3 last season (h/t Baseball-Reference).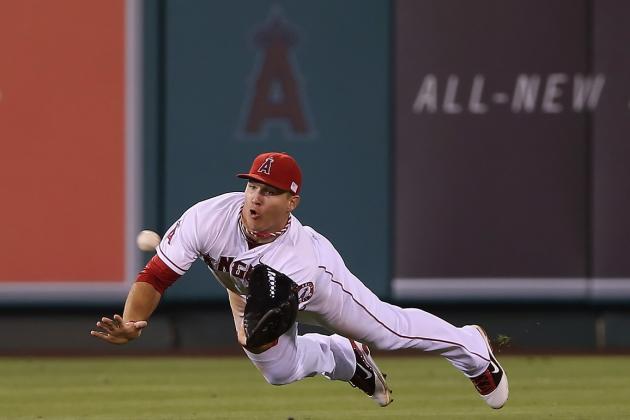 Jeff Gross/Getty Images

This ranking probably seems high for a team that did not have any Gold Glove winners in 2012, but the Los Angeles Angels deserve it.
Two of their outfielders, Peter Bourjos and Mike Trout are both capable of winning Gold Gloves and have tremendous range. Albert Pujols has been outstanding defensively since he reached the major leagues and has two Gold Gloves.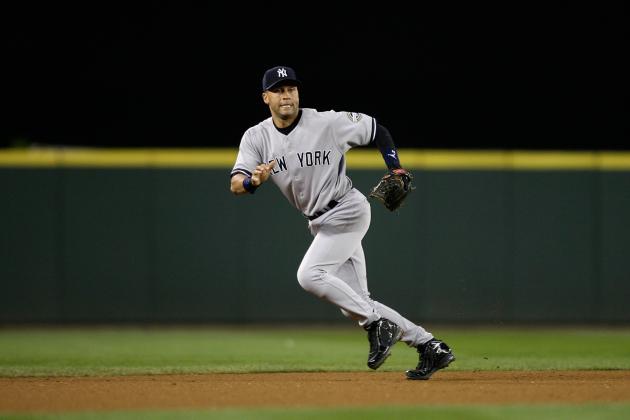 Otto Greule Jr/Getty Images

Even though the New York Yankees have been called old by some people, the team still has a number of players that are outstanding defensively.
Both Robinson Cano and Mark Teixeira won Gold Gloves in 2012. Add in Derek Jeter and the Yankees' outfield and it is no surprise that they are one of the best defensive teams in the league.
Joe Robbins/Getty Images

One look around the Cincinnati Reds defensive lineup reveals that they have a number of talented fielders.
Joey Votto is outstanding defensively at first base, and he scoops up almost any poor throw his fellow infielders make. Along with Votto, five other Reds were finalists for Gold Gloves this year (h/t Dave Clark of Cincinnati Enquirer).
Losing Drew Stubbs hurts a little, but Shin-Soo Choo is also a solid defender.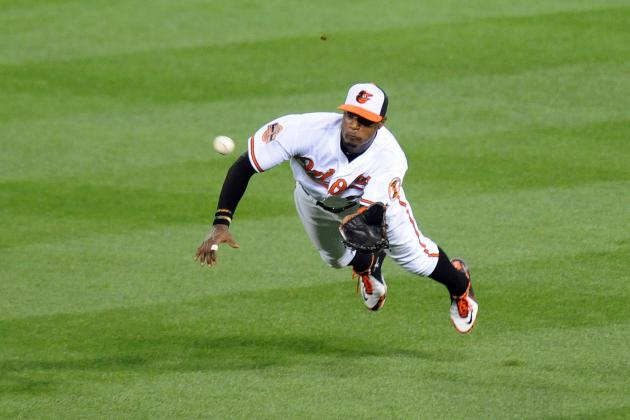 Mitchell Layton/Getty Images

One of the reasons for the Baltimore Orioles' success last season was their stellar defensive play. Adam Jones, J.J. Hardy and Matt Wieters all won Gold Gloves.
Adding Manny Machado to the team's defense is also a huge upgrade. However, the team does lose out a bit defensively by having Chris Davis at first.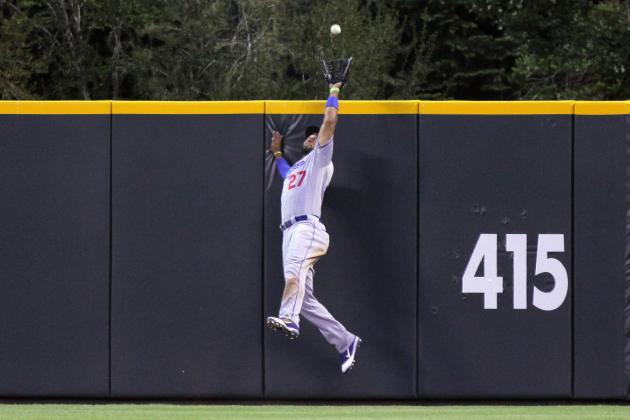 Doug Pensinger/Getty Images

Although the numbers from last season may not show it, the Los Angeles Dodgers have the best defense in the major leagues.
Between their starting nine, they have eight Gold Gloves. Los Angeles should wow fans this year with their play on the field.