Previewing the 2009 New York Mets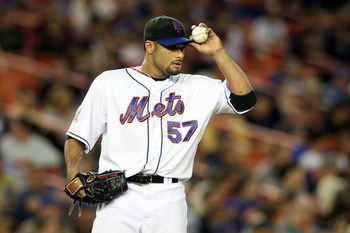 The following are a handful of the most significant story lines surrounding the 2009 New York Mets along with some predictions and thoughts as to how the season will play out.
The team made a handful of offseason moves, most notably the additions of Frankie Rodriguez and J.J. Putz to bolster a bullpen that blew 29 saves last season.
With Billy Wagner likely to miss the entire year recovering from Tommy John surgery, the bullpen has been completely revamped with Aaron Heilman among the departed.
The core remains intact, as Jose Reyes, David Wright, Carlos Beltran and Carlos Delgado will be looked on to supply the majority of the offensive production, while youngster Daniel Murphy has been given the starting job in left field and will look to contribute in a way that he did down the stretch last season.
The starting pitching starts and ends with Johan Santana who after a slight elbow scare looks healthy and primed for another Cy Young worthy season. He's followed in the rotation by Mike Pelfrey, John Maine, Oliver Perez and Livan Hernandez.
Can you say question marks?
After a second consecutive September Collapse, the Mets need to prove that the talent on the roster is good enough to overcome the demons of season's past.
As the doors open at Citi Field, the ghosts of Shea Stadium need to have been destroyed along with the team's old home.
Lets take a look at how 2009 is shaping up.
Hex in the 'Citi'?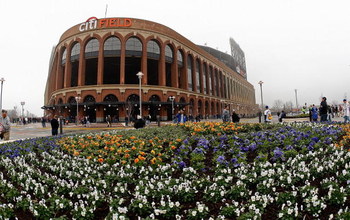 With Shea Stadium no more, the Mets move into their new digs at Citi Field looking to break free from the disappointing collapses of the last two seasons.
Making matters worse, Sports Illustrated annual baseball preview picked the Mets to win the World Series.
If any team needed to avoid a jinx, it might be one that will take any form of luck it can get once September rolls around.
Relief, Extra Strength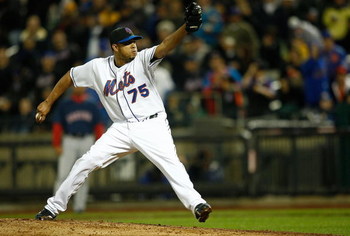 29 blown saves by the Mets bullpen last season was as big a reason as any the team failed to make the playoffs.
GM Omar Minaya addressed his team's primary weakness and turned it into a strength with the signing of closer Francisco Rodriguez and closer J.J. Putz, who will serve as Rodriguez's set up man.
The likes of Aaron Heilman and Duaner Sanchez are long gone, and with the new arms in the bullpen, there is a new sense of hope for a team that couldn't finish games off last season.
If healthy, expect a good year from Rodriguez, and a better year from Putz.
The Curious Case of Carlos Delgado
When 2008 begun, Carlos Delgado looked like he was aging by the minute.
Unable to catch up with a good fastball and lunging for ball after ball out of the strike zone, fans were calling for the team to release the veteran first baseman.
However, after the firing of Willie Randolph, Delgado seemed to find the fountain of youth, becoming the power source and middle of the lineup threat he was during his days in Toronto.
For the Mets to have any shot of making another playoff run, they are going to need Delgado to hit consistently for power while giving the middle of the Mets lineup a formidable presence to protect David Wright.
Look for Delgado to hit between 20 and 25 home runs, falling well short of his 2008 numbers. (38)
At least they have an Ace...
No, I'm not talking about Oliver Perez.
At least not referring to the ace of the Mets' staff which of course is Johan Santana.
With his early spring elbow scare behind him, Santana continues to be arguably the best pitcher in baseball.
Unfortunately, he is followed in the rotation by lots of question marks.
John Maine is coming off an injury and has been inconsistent this spring while Perez is consistent when it comes to being inconsistent.
Mike Pelfrey made big strides last season but needs to prove it wasn't a fluke as he assumes the second spot in the rotation.
Livan Hernandez will eat innings however expectations for how much he can provide this team need to remain low.
The key is Maine who if healthy will between 12 and 15 games. Perez will be lucky to win between 10 and 12 after being overpaid by a team who missed out on the guy they really wanted (Derek Lowe).
Ok Luis, You Can Stay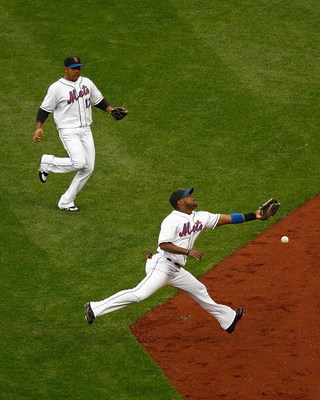 Despite trying to deal him, the Mets were unable to replace Luis Castillo and are now stuck with him as their starting second basemen.
Castillo reported for camp in better shape, however his career is unquestionably on the downturn, and little should be expected of yet another second base bust.
(Carlos Baerga, Roberto Alomar anyone?)
Big Apple Core Kept Intact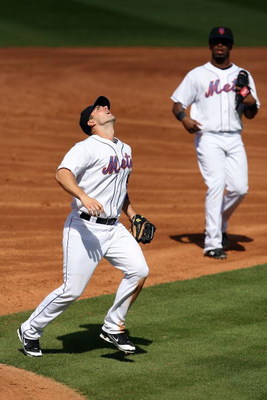 There was talk after yet another late season collapse that the Mets needed to break up their core of David Wright, Jose Reyes and Carlos Beltran.
All three are still in Queens, and need to play like MVP candidates wire to wire for the team to succeed.
The stats will be there, however September production was once again down for Wright and Reyes, and for the Mets' fortunes to turn around late in the year, it all starts with the two faces of the franchise.
Can We Still Blame Willie?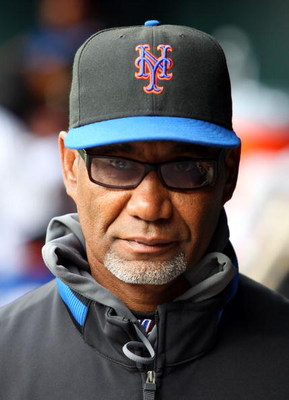 After the firing of Willie Randolph, the team (most notably Carlos Delgado) seemed to wake up from their early season slumber and set themselves up for a chance to make the playoffs before coming up short with another September collapse.
This year, Willie is gone, and Jerry Manuel is on the hot seat for a team with a high payroll and higher expectations following the disastrous finishes of the last two seasons.
Manuel needs to guide this team, freshly equipped with a new bullpen, into the postseason or his tenure as Mets manager may be short lived.
The Team to Beat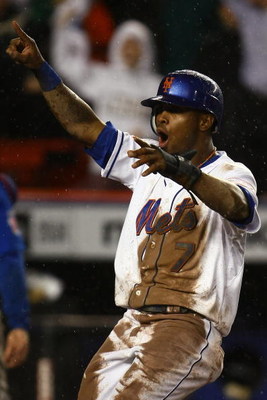 The phrase most Mets fans probably wish they never hear again, however literally speaking, the Mets certainly were the team to beat in each of the last seasons.
Unfortunately, getting beat is exactly what happened when it mattered most.
Their division rivals from Philadelphia are the defending champs which should provide the team with all the motivation they need to make a run of their own.
Can they do it?
The problem with this team is unless they have an 18-game lead with 17 games left to play, I don't know if any Mets fan will feel safe about the likelihood of playing deep into October.
This team needs to prove that the first 145 games of the season are important, and the final 17 aren't forgotten.
Predictions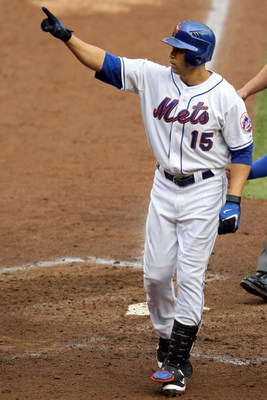 As much as I love this team, I just don't see them as good enough to sneak into the playoffs.
They'll finish in third- MAYBE second place with between 83 and 87 wins.
I like the Wild Card coming out of the West with Arizona and their pitching or the Brewers and their great young hitting.
I hope I'm wrong, but even with the bullpen editions I just don't have faith in the starting pitching or a year anything close to 2008 from Carlos Delgado.
Changes will be Made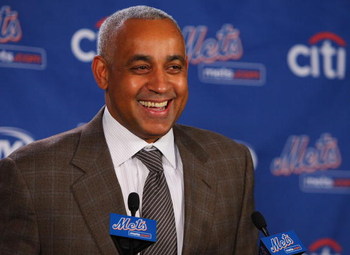 Once again, I hope I'm wrong, however if I'm right and the Mets miss out on the playoffs once again, expect heads to roll, starting with Omar Minaya.
The Wilpon's love this guy, however regardless of whose to blame, Manny Ramirez needed to be brought in, Luis Castillo needed to go and Derek Lowe needed to be the team's second starter while Oliver Perez needed to be forgotten.
Instead, Gary Sheffield was brought in to infect an otherwise docile clubhouse, Castillo is starting at second, Lowe may push Atlanta back into the playoffs and Perez will be lucky to win 12 games.
At season's end, if the team falls short of a postseason birth, Minaya and Manuel will be looking for new jobs.
Keep Reading

New York Mets: Like this team?