Every NBA Team Summed Up in One Tweet by Their Fanbase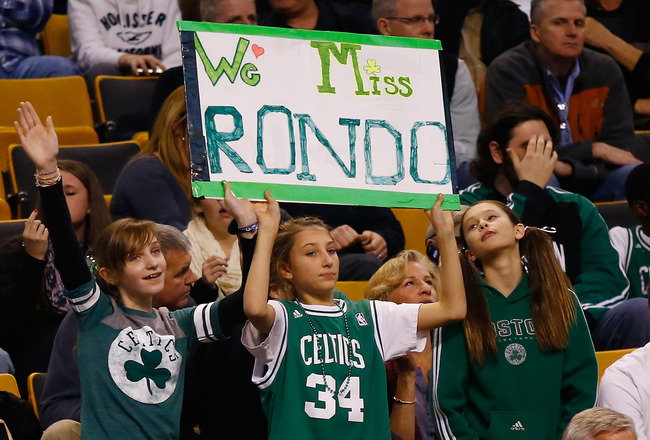 Jared Wickerham/Getty Images
It may seem impossible to sum up an NBA team in 140 characters or less, but thanks to Twitter and the collective thoughts of each fanbase, we've done exactly that.
The following tweets will draw inspiration from NBA fans on Twitter, beat writers, team outlooks, player injuries/performances, etc. They will aim to get inside the minds of fans from each NBA team based on the team's present and future.
So as not to embarrass fans by using their tweets in a negative light, I'll simply draw inspiration from actual tweets from actual fans in certain situations.
How would you sum up your NBA team? Is there grief and anguish? Maybe excitement and swagger? Perhaps skepticism and frustration?
In the current NBA landscape, here are what fans around the NBA community think with regard to their favorite team—in 140 characters or less.
Note: A special thanks to friends Adam Fromal (Atlanta Hawks), Charlie Misra (Golden State Warriors), Brett Haupt (Utah Jazz) and Nick Lee (New York Knicks) for providing their valued insight into their favorite teams.
Atlanta Hawks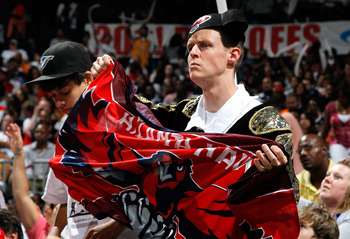 Kevin C. Cox/Getty Images
"Let's get a decision regarding J-Smoove and move the #Hawks franchise forward. In Danny Ferry We Trust."
Boston Celtics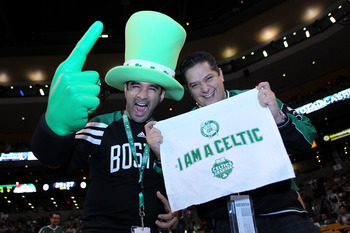 Jim Rogash/Getty Images
"First #Rondo then #Sullinger… Could this season get any worse? At least the Lakers stink."
Brooklyn Nets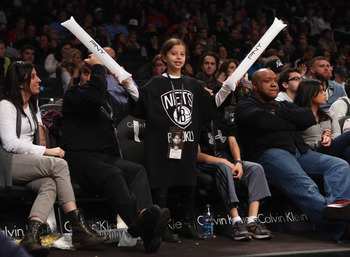 Bruce Bennett/Getty Images
"$64 million for Humphries/Wallace (15.1 points 11.7 rebounds); $6 million for Blatche/Evans (14 points 14.4 rebounds). Money well spent?"
Charlotte Bobcats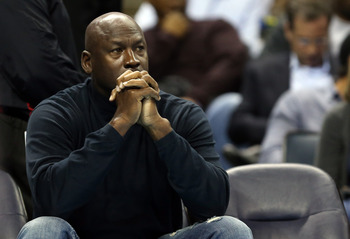 Streeter Lecka/Getty Images
"MKG getting carted off the court in a neck brace does a good job at summing up our feelings at the moment. Get well soon MKG."
Chicago Bulls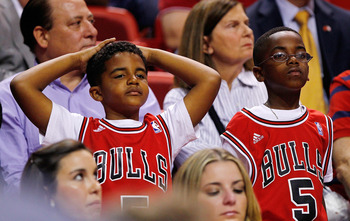 Mike Ehrmann/Getty Images
"Adrian Peterson is to football as Derrick Rose is to basketball. At least #Bulls fans hope so… Let's get D-Rose back and chase that ring!"
Cleveland Cavaliers
Gregory Shamus/Getty Images
"#UncleDrew is the future! We should have traded Varejao when we had the chance…"
Dallas Mavericks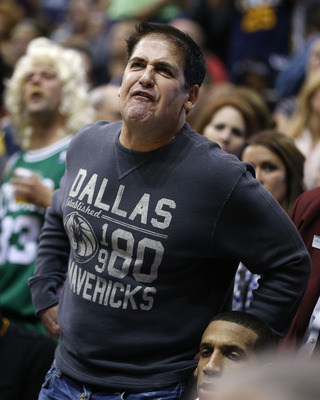 George Frey/Getty Images
"Please tell us we aren't building on hope @mcuban"
If you didn't understand that reference, check out this article by Tim MacMahon of ESPN.
Denver Nuggets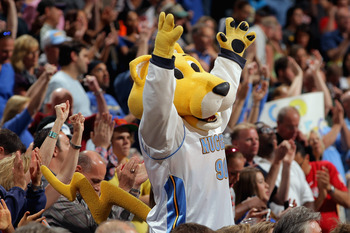 Doug Pensinger/Getty Images
"30-18 record and only No. 6 in the west. We'd be No. 3 in the east with that record. #WestIsTough #WeNeedOneMorePiece Trade for Pau?"
Detroit Pistons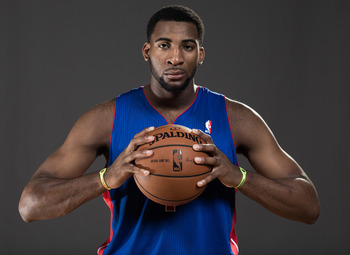 Nick Laham/Getty Images
"Greg Monroe, Andre Drummond, Brandon Knight… We have some nice pieces in place. Can't believe this is the same team that started 0-8."
Golden State Warriors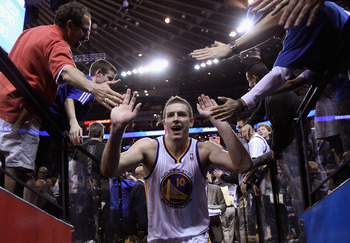 Ezra Shaw/Getty Images
"So glad we have a great team to cheer for again! Mark Jackson for COY! Let's keep our guys healthy #Curry #Bogut"
Houston Rockets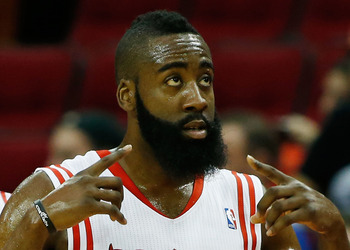 Scott Halleran/Getty Images
"Thank God we were smart enough to trade for @JHarden13 unlike the #Suns and #Wizards Our future = Lin/Harden #FearTheBeard"
Indiana Pacers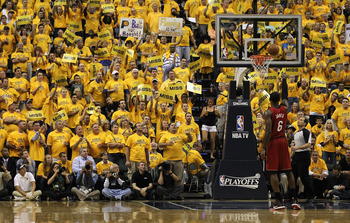 Jonathan Daniel/Getty Images
"When are the #Pacers going to earn #respect around the league? Seriously, people need to recognize our team's talent. #Defense"
Note: I could not have been more wrong about the Pacers. In July of last year, I wrote they'd regress following a breakthrough season. Instead, despite struggles from Roy Hibbert and the injury to Danny Granger, they've been phenomenal. I apologize to all Pacers fans.
Los Angeles Clippers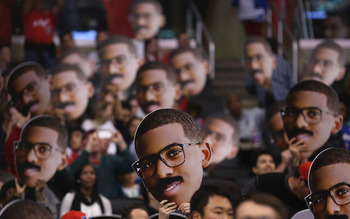 Stephen Dunn/Getty Images
"Can we go back to December? It was better going an entire month without losing. Just get CP3 back in time for the playoffs #MoreToProve"
Los Angeles Lakers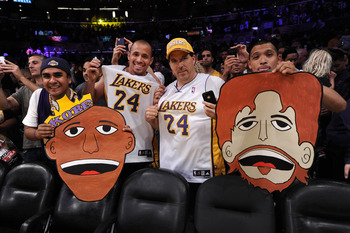 Harry How/Getty Images
"Don't be worried about the playoff picture, we're going to trade Pau Gasol and Steve Blake for Josh Smith or Kevin Love any day now."
Note: Sorry intelligent Lakers fans, but the naive Lakers fans who think they can trade Steve Blake and a towel rack for NBA superstars ruin it for everyone.
Memphis Grizzlies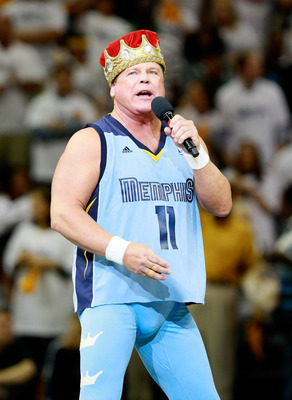 Kevin C. Cox/Getty Images
Wow

— Mike Conley (@mconley11) January 30, 2013
Note: That tweet from the Grizzlies' talented point guard occurred right after the Rudy Gay trade. Yes, the Grizzlies are saving money, but they're doing so at the expense of a possible championship run. That has to be difficult for fans to stomach. What's the plan?
Miami Heat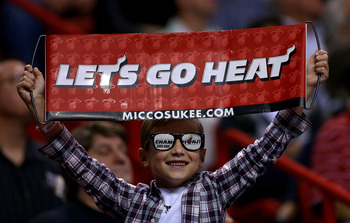 Mike Ehrmann/Getty Images
"#Bandwagon fans ruined it for loyal Heat fans. They should make themselves useful: recruit @dennisrodman out of retirement. We need rebounds"
Milwaukee Bucks
Mike Zarrilli/Getty Images
"Just to be clear, Milwaukee #Bucks fans do exist. Of course, Scott Skiles isn't one of them. Also, we have no All-Stars, #what?"
Minnesota Timberwolves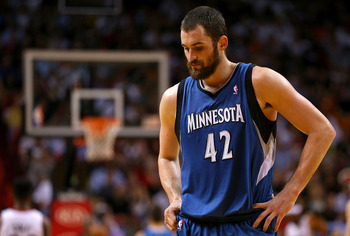 Mike Ehrmann/Getty Images
New Orleans Hornets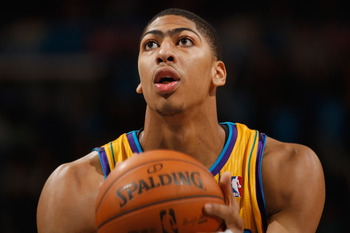 Chris Graythen/Getty Images
Pelicans??? #ImNotRollin

— Chris Paul (@CP3) January 24, 2013
And my own adaptation for good measure:
"Pelicans? Really? Please Utah, just relinquish 'Jazz' already."
Note: For the record, I like "Pelicans." Sure, it may not strike fear in opponents, but it's a cool-looking bird. Majority opinion seems to be negative, though, especially for those fully invested in the team.
New York Knicks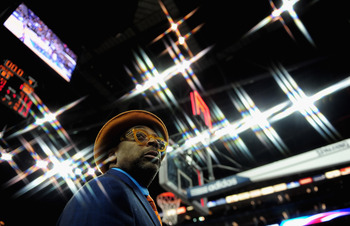 Jamie McDonald/Getty Images
"@SpikeLee believes in his orange and blue skies. #KnicksTape #Melo4MVP - Poised for disappointment in the playoffs."
Oklahoma City Thunder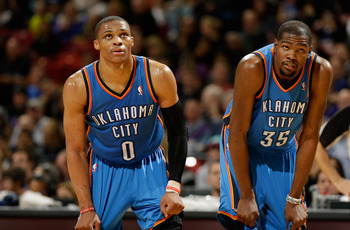 Ezra Shaw/Getty Images
"It's time for @KDTrey5 and @russwest44 to take the next step and bring that championship to #OKC #ThunderUp!"
Orlando Magic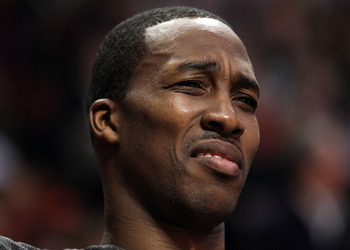 Jonathan Daniel/Getty Images
"As long as Dwight Howard is struggling in L.A. and Nik Vucevic keeps improving, we're happy. Actually, no, we're not. #NeedASuperstarToStay"
Philadelphia 76ers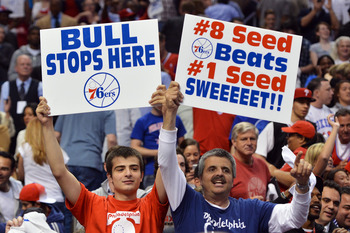 Drew Hallowell/Getty Images
"The @Sixers are nowhere near where they wanted to be midway through the season. Waiting for Andrew Bynum #NotHoldingMyBreath"
Phoenix Suns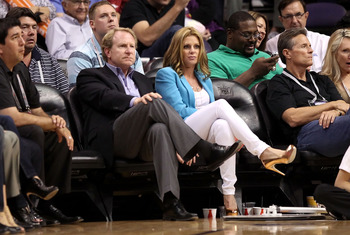 Suns owner Robert Sarver sits courtside.
Christian Petersen/Getty Images
"Robert Sarver, please sell the @Suns… to anyone."
Note: Despite constant denials from Sarver that the Suns fanbase is up in arms over shady management, this Facebook page exists: Sarver: Please Sell The Suns.
Portland Trail Blazers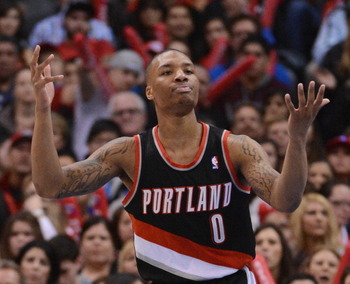 Harry How/Getty Images
"@Dame_Lillard for ROY. @aldridge_12 an All-Star. @Hickson21 Most Improved? Playoffs would be nice, but we need something off the bench."
Sacramento Kings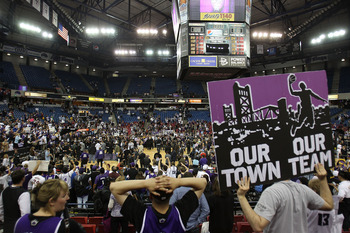 Jed Jacobsohn/Getty Images
"The only thing more agonizing than a bad record and putting up with @boogiecousins is the fact that we may lose the franchise next season."
San Antonio Spurs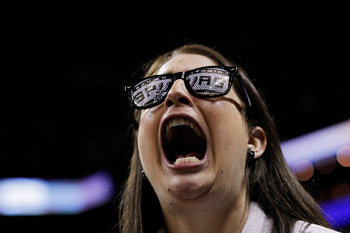 Tom Pennington/Getty Images
"Dodged a bullet when TD went down. #Spurs are quietly the No. 1 team in the NBA. Still, we may need another piece to compete for a ring."
Toronto Raptors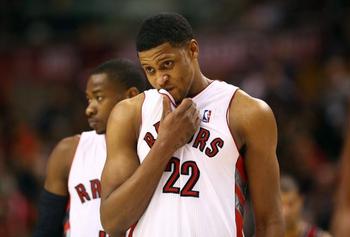 Photo Credit: Tom Szczerbowski-USA TODAY Sports
"The Toronto Raptors haven't been the same since acquiring @rudygay22. Now they're a solid team. Worth it? We'll see."
Utah Jazz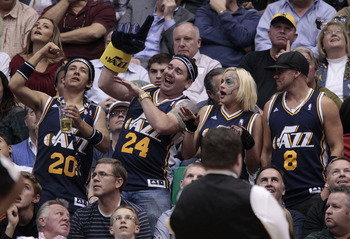 George Frey/Getty Images
"Trade Big Al/Millsap, draft PG of the future and try to not get swept out of the first round of the playoffs. Hayward+Favors = the future."
Washington Wizards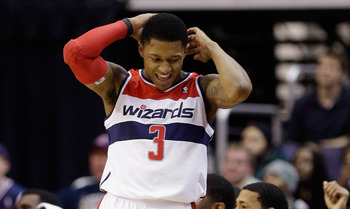 Rob Carr/Getty Images
"We could have traded Bradley Beal for James Harden? Thanks Ernie Grunfeld. How about we pay Gilbert Arenas $111 million again."
You can follow me on Twitter @BenLebo
Keep Reading