UFC 156 Results: 5 Fights for Alistair Overeem to Take Next
Alistair Overeem may be out of title contention, but he's got plenty of options. (Photo Credit: UFC/Zuffa)
Interestingly enough, Alistair Overeem has a wide-open field of possible fights thanks to his embarrassing knockout loss at UFC 156.
To most MMA fans and pundits, "The Reem" was simply killing time against the dangerous-but-flawed Antonio Silva while tuning up for a title fight against current heavyweight champion Cain Velasquez.
Surprisingly, "Bigfoot" Silva smashed those plans.
Fighting back from a losing position on the judges' scorecards, Bigfoot eventually started to chip away at Overeem's unprotected chin, stunning and dropping the Blackzilian star in the third round and flipping over a whole division.
It's a stunning upset, but what happens now?
Overeem is still a star in the UFC, so he's not likely to get shoved far down the line—and with that in mind, here are five matches that make the most sense for him.
Begin Slideshow

»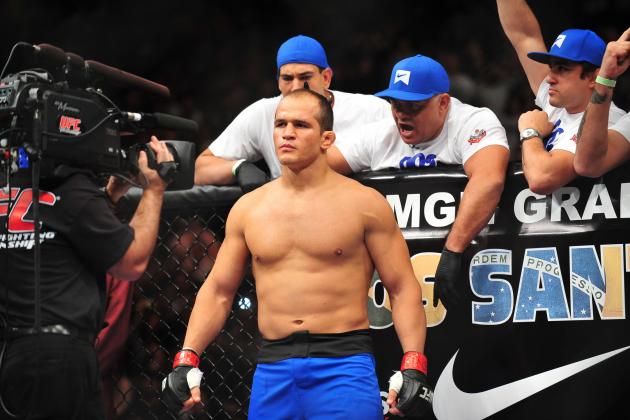 Gary A. Vasquez-USA TODAY Sports

Although the UFC may not want to waste a Junior dos Santos vs. Alistair Overeem bout on a non-title match, this still has potential.
During the media rounds for UFC 155, then-champion JDS could barely talk about Overeem without a tinge of hatred in his words, calling him a "laboratory-made" fighter (via MMA Fighting) due to the Dutchman's rumored drug use.
For his part, Overeem has also stated several times that dos Santos is simply afraid to fight him (via MMA Junkie).
Hence, let's make the best out of this—book the two for a main event title eliminator pay-per-view fight in Brazil (having JDS play the hometown hero), or slot them on a television card as the co-main event to support a lighter weight title bout.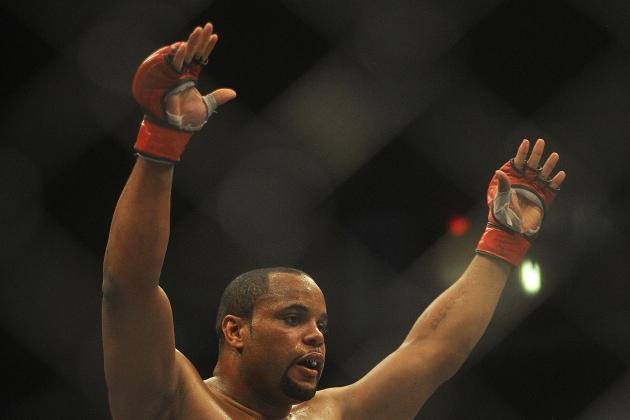 USA TODAY Sports
Pictured: Daniel Cormier
Despite his loss to Antonio Silva, Overeem will likely stay in the title hunt.
After all, he's a marketable international superstar and usually known as "the guy who retired Brock Lesnar" to casual MMA fans.
If the UFC wants to keep Overeem in the deck for title contention, the loser of the upcoming Frank Mir vs. Daniel Cormier fight at UFC on Fox 7 would do just nicely.
Either way, it's a good set-up that will salvage Overeem's image if he wins.
Putting away a legend like Frank Mir is always a good notch on a heavyweight's belt.
Moreover, a win over Cormier would help level out Overeem's loss to Silva, who was stopped by Cormier via KO not that long ago.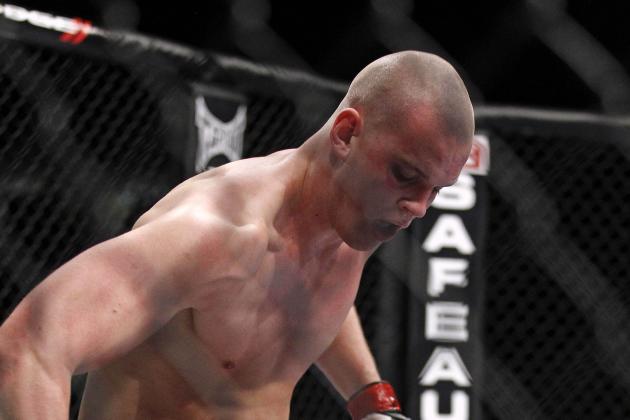 Matt Ryerson-USA TODAY Sports
Pictured: Stefan Struve
But should the UFC decide to send Overeem on a "comeback" trail, he'll have to face lesser-caliber opponents instead of title contenders.
In that case, the loser of Stefan Struve vs. Mark Hunt could be a good fit.
While neither man is as highly ranked as Overeem, both of them still possess tools that could pose problems under the right circumstances.
As with most men in the division, Struve would have a distinct height and reach advantage, while veteran Mark Hunt would have the "puncher's chance" due to his heavy hands.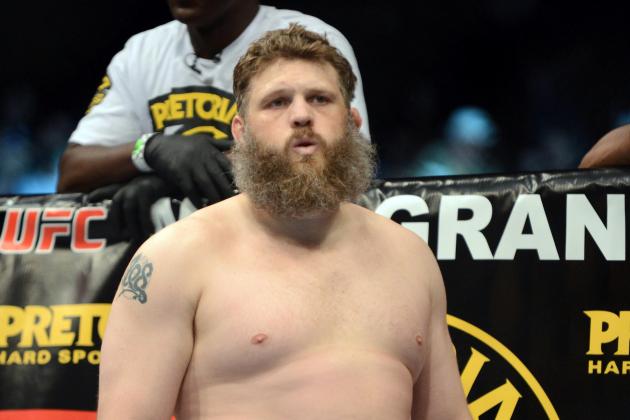 Ron Chenoy-USA TODAY Sports
Pictured: Roy Nelson
Now here's another interesting option, mostly because we're dealing with two completely different types of heavyweight strikers.
Roy Nelson is a slugger with one-punch knockout power, a skill surpassed only by his natural ability to eat punches for an entire fight.
Cheick Kongo is a more complicated man to fight, as his striking power often plays a backseat to his relaxed pace, stifling clinching and sometimes overly defensive tactics.
But no matter who walks away as the loser, both are UFC staples in the 265-pound division.
Hence, the loser of this bout would be a good measuring stick for Overeem.
And yes, it would be sort of hilarious to see the muscle-bound Blackzilian measure up against the pudgy Nelson at a weigh-in event.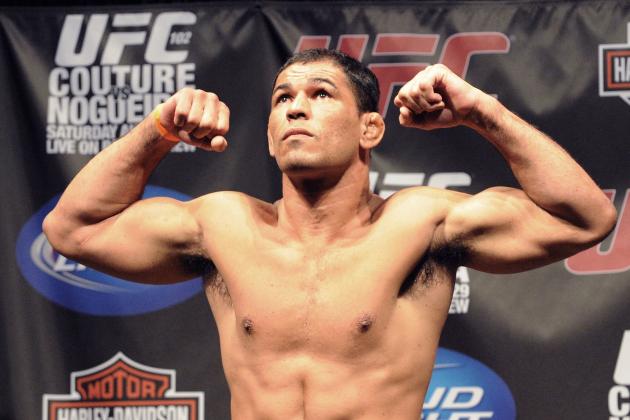 Jon Kopaloff/Getty Images
Pictured: Antonio Rodrigo Nogueira
Finally, this option is one for all the Pride FC fans out there.
Barely anyone liked the lackluster Overeem vs. Fabricio Werdum rematch in Strikeforce, but with both men at 1-1 in their rivalry, a rubber match would be a good call.
But with Antonio Rodrigo Nogueira, there's a good quality match that carries some extra backstory, as Overeem holds two career losses against the brother of "Big Nog."
Granted, this all depends on Nogueira and Werdum actually fighting after they finish filming Season 2 of The Ultimate Fighter: Brazil.
With that planning so far out, this is the best option if Overeem takes a holiday or injures himself in the next two months or so.
But should all the pieces fall into place, the loser of that bout could get a major opportunity to make a statement in the heavyweight ranks by handing "The Reem" his first set of consecutive losses since a 2007 three-fight losing streak.