The Super Bowl always features twists and turns, but a blackout in the middle of the game was not on anyone's list of possible surprises.
The delay during the third quarter caused plenty of anger, frustration and anxiety among the players and coaches.
It also set off a social media firestorm. SFGate.com's Jeff Elder notes that the blackout elicited more action on Twitter than any other event during the actual game, with 231,500 tweets per minute published while the lights were off.
Both Harbaugh brothers were eager to get on with the game for different reasons. With the Baltimore Ravens leading 28-6 when the lights went out, John wanted to keep momentum going. Jim, meanwhile, desperately wanted to start coaching his San Francisco 49ers out of a serious hole.
ESPN Stats & Info noted that it took more than 30 minutes to get the lights back on:
The Super Bowl power-failure delay has now surpassed 30 minutes in length

— ESPN Stats & Info (@ESPNStatsInfo) February 4, 2013
After a prolonged halftime and the unexpected break, play finally resumed. But there were still several lasting images amid all the confusion.
Here are the best pictures from one of the strangest occurrences in Super Bowl history.
The break gave the Ravens an opportunity to get a stretching session in. Maybe stretching in the dark will become a trend.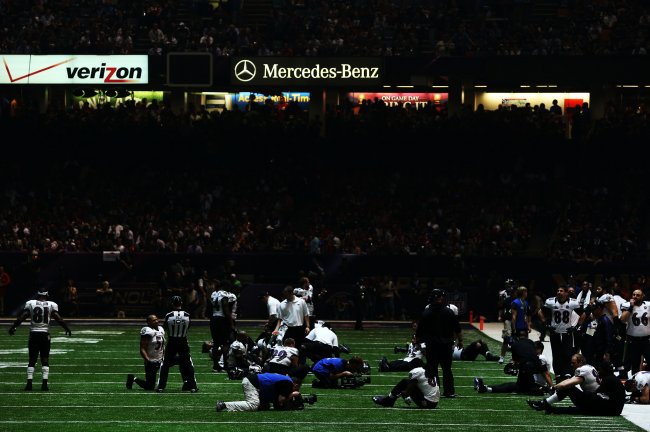 Ronald Martinez/Getty Images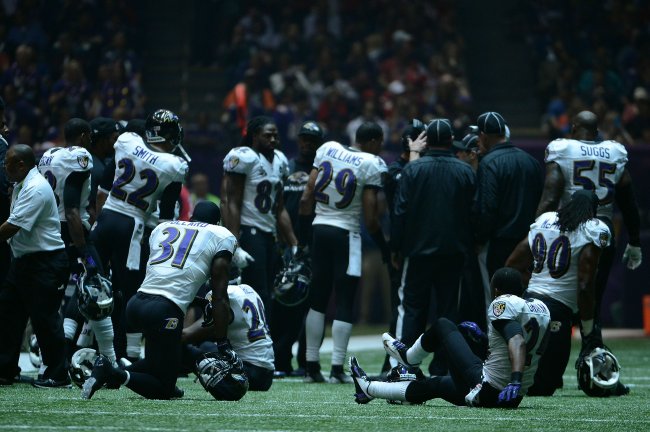 Harry How/Getty Images
Half of the stadium still had lighting, while the other half was not as lucky. This picture gives a great view of the split.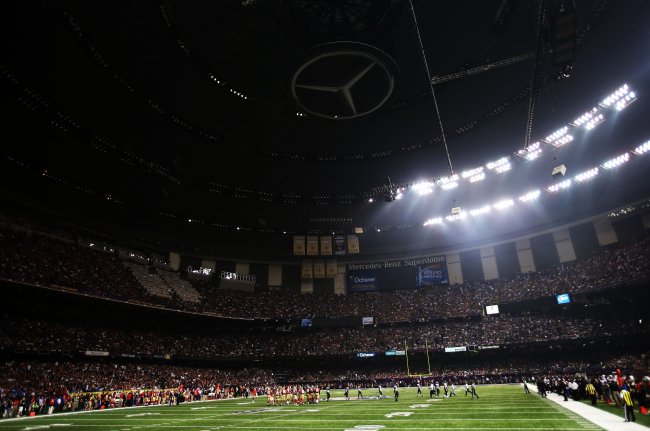 Ronald Martinez/Getty Images
The darkness provided an opportunity for those who wanted to get a close look at the players, but security was still on hand to prevent any hijinks.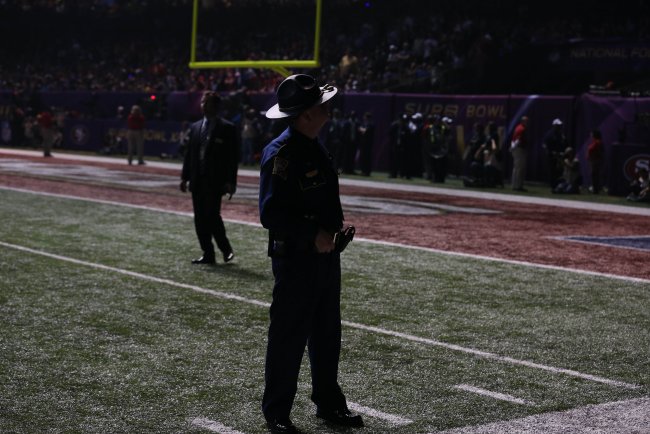 Matthew Emmons-USA TODAY Sports
The 49ers may have looked confused during the first half when the Ravens were dominating, but the power outage took their bewilderment to another level.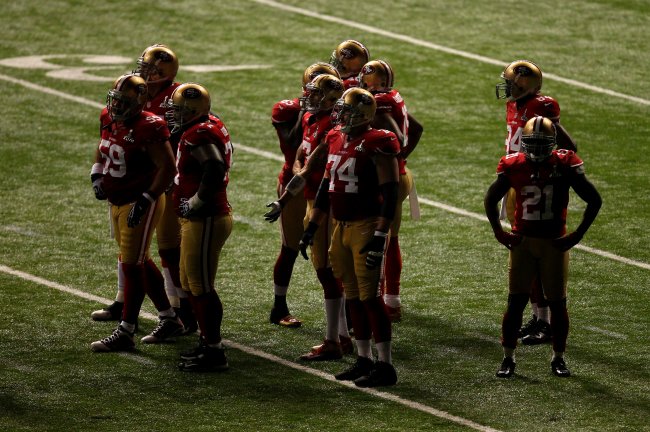 Dilip Vishwanat/Getty Images
The break may have offered an opportunity for the players to receive some added rest, but the chain crew was not afforded the same luxury. They held their ground and ensured that the game was able to pick up where it left off once the lights came back on.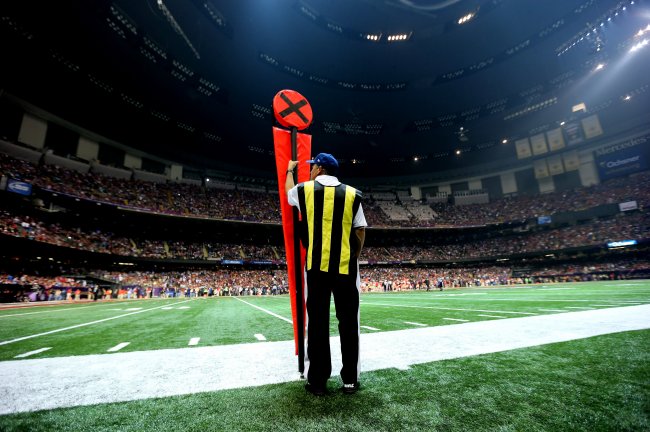 Chris Graythen/Getty Images
The Times Picayune's Jeff Duncan took to Twitter to provide an on-field view of the blackout:
twitpic.com/c0qv05 - Check out this incredible photo by NOLA.com/Times-Picayune photographer Chris Granger....

— Jeff Duncan (@JeffDuncanTP) February 4, 2013
This was certainly a strange and confusing occasion. If Ravens linebacker Terrell Suggs knew what to make of his, he wasn't letting on with this expression.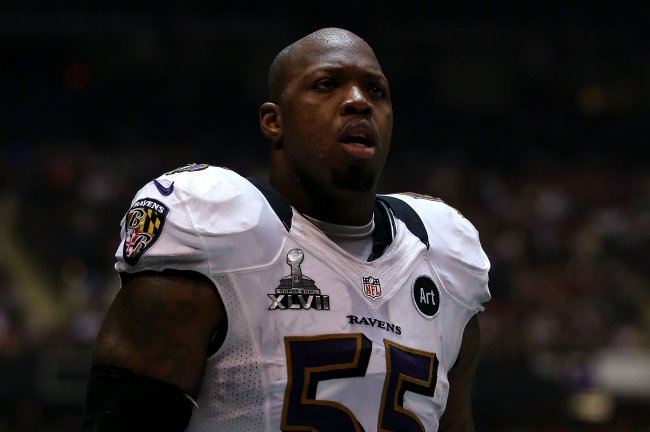 Christian Petersen/Getty Images
After all that, football finally resumed and fans were treated to two great teams battling on a well-lit field.