Will Miami Hoops Crack the Top 10?
Use your ← → (arrow) keys to browse more stories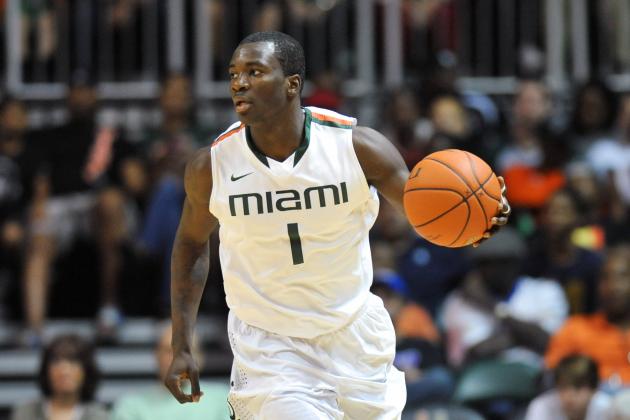 USA TODAY Sports

CORAL GABLES — This hasn't happened since 1999, but will the streak end Monday? Miami, the No. 14 team in the AP poll, could crack the top 10 when the new version is released sometime around noon. Hard-fought road wins at Virginia Tech and North Carolina State has the Hurricanes in position.