Puppy Bowl 2013 Lineup: Watch Video of Adorable Puppies in Action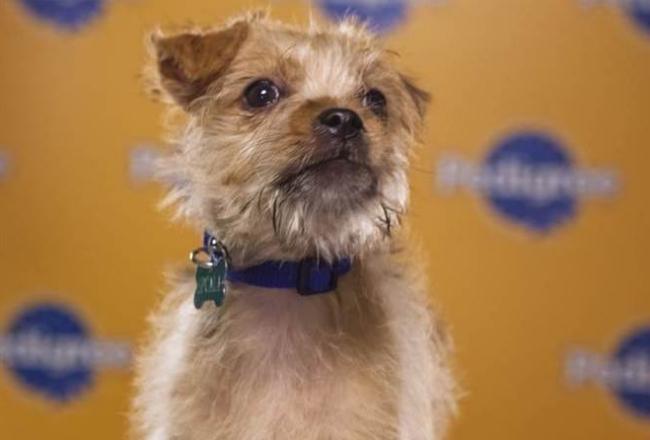 (Adele Godfrey / Animal Planet)

There were hedgehog cheerleaders. There were hamsters in a blimp. There was a kitten halftime show. There was a tweeting bird. There were even countless examples of Animal Planet cross-promotion.
And, oh yeah, there were puppies. Fuzzy, adorable puppies. You know what I'm talking about—Puppy Bowl IX!
Did you miss the Puppy Bowl on Sunday afternoon? If you did, you should be ashamed of yourself. Go sit in the corner and think about your life. Feel terrible.
Or, wait...You could watch these highlights if you wanted to and totally redeem yourself. Okay, do that instead!
You'll want to go ahead and watch the following behind-the-scenes video to catch up on all the amazing puppy action you missed.
Remember folks, this isn't just a cute and cuddly event. This is also for a good cause—all of these pups are also up for adoption. Anything that raises awareness for dogs in need of a home is all right in my book.
Remember—if you are looking to add a furry member to your family, why not rescue one?
You could always adopt one of these little critters. Without further ado, here were this year's puppy players.
Participants
Name
Sex
Age
Breed

Arlo

Male
10 weeks
Labrador Retriever/Collie mix
Aurora
Female
10 weeks
Siberian Husky/Retriever mix
Biscuit
Female
12 weeks

Puerto

Rican

Sato

Blitz
Female
11 weeks
Terrier mix
Butterscotch
Female
12 weeks

Puerto

Rican

Sato

Chestnut
Male
Nine weeks
Labrador Retriever/Australian Shepherd mix
Copper
Male
Nine weeks
Dachshund/English Pit Bull mix
Daffodil
Female
11 weeks
Chow Chow/Labrador Retriever mix
Daisy
Female
12 weeks
Yorkshire Terrier
Eli
Male
10 weeks
German Shepherd/Pit Bull mix
Fitz
Male
10 weeks

Catahoula

mix
Harry
Male
12 weeks
Chocolate Dachshund Smooth
Jenny
Female
13 weeks
Pit Bull/Hound mix
Juniper
Female
12 weeks
Great Pyrenees

Koda

Male
16 weeks

Catahoula

/Boston Terrier mix
Lenny
Male
12 weeks

Catahoula

Leopard Dog mix
Magnolia
Female
11 weeks
Chow Chow/Labrador Retriever mix

Nala

Female
Eight weeks
Japanese Chin
Pearl
Female
Nine weeks
Australian

Catahoula

/Labrador Retriever mix
Sally
Female
12 weeks
Dachshund/Basset Hound mix
Shadow
Male
Nine weeks

Catahoula

/Labrador Retriever mix

Simba

Male
Eight weeks
Japanese Chin

Trinka

Female
10 weeks
Schnauzer/Beagle mix
Tuck
Male
10 weeks
German Shepherd/Pit mix
Winston
Male
Nine weeks
Miniature

Pinscher

Willis
Female
16 weeks
Long-haired Chihuahua mix
This article is
What is the duplicate article?
Why is this article offensive?
Where is this article plagiarized from?
Why is this article poorly edited?