Balotelli, Neymar and the Weekend World Football Awards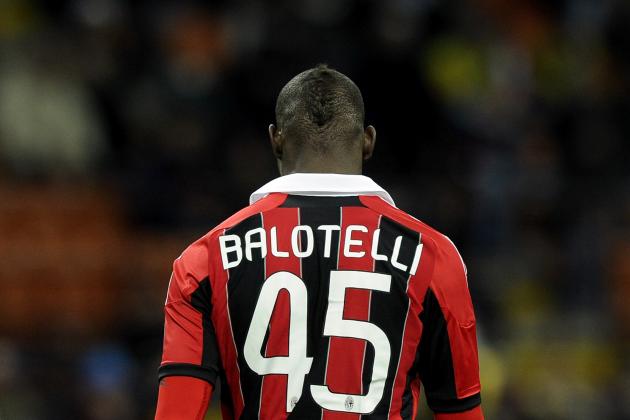 Claudio Villa/Getty Images
Mario Balotelli bagged a brace in his first match for AC Milan: a 2-1 win over Udinese.
Sometimes a weekend of football delivers everything you could ever want to see.
In the past few days, the global game has showcased spectacular goals, boneheaded errors, hostile receptions and memorable debuts from the biggest leagues of Europe to the very south of Africa to the state championships of Brazil.
Given the recent glut of player transactions, it was the debuts of new players that many fans were most anticipating this weekend. For the most part, they were not let down.
In his first home match since joining Newcastle from Toulouse, midfielder Moussa Sissoko scored twice in the second half as his new side roared back from behind to beat Chelsea 3-2 at St. James' Park. Mario Balotelli, making his bow for AC Milan following a big-money move from Manchester City, opened the scoring against Udinese after 25 minutes at the San Siro. And Alexandre Pato, who swapped Milan for Corinthians, required only two minutes to open his account for his new club against Oeste on Sunday.
Those are the three nominees for the first category in this installment of the Weekend World Football Awards, and over the next few slides we'll take a look at some of other memorable moments from the past few days as well.
Begin Slideshow

»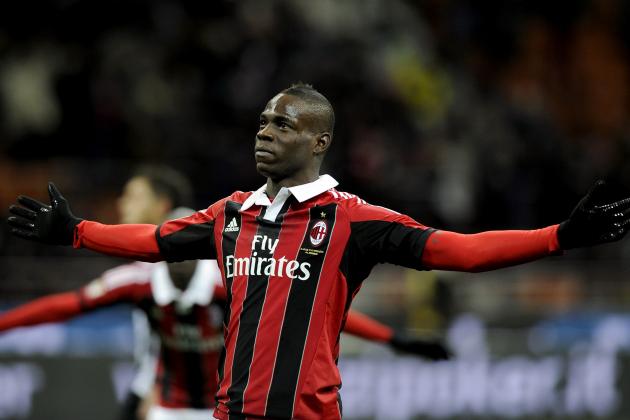 Claudio Villa/Getty Images

This one goes to Balotelli.
Just five days after his much-ballyhooed move from Premier League champions Manchester City, the wildman striker scored just his fourth goal in all competitions this season in the 25th minute of Milan's match at home to Udinese and then bagged the winner from the spot in the third minute of second-half stoppage time.
Right from kickoff, the 22-year-old had looked a completely different player from the sour, lethargic figure who spent so much time sulking on the Eastlands pitch.
After working his way into the Udinese box he was in fine position to strike Stephan El Shaarawy's pass into goal with the single stroke of his left foot for his first goal of the night, and he completed the brace from the spot with time about to expire after Milan were awarded a controversial penalty.
Goals and controversy. Can Balotelli really be summed up any better than that?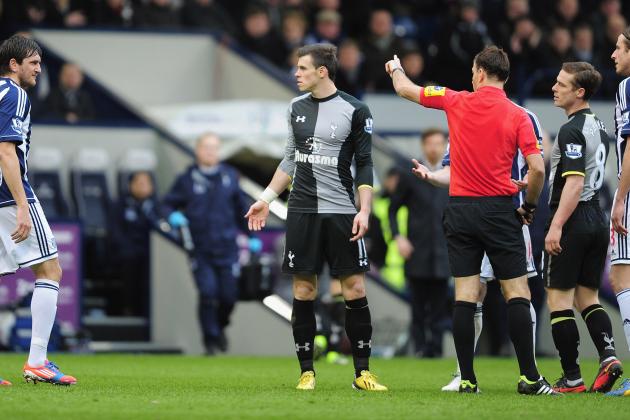 Jamie McDonald/Getty Images

Stoke striker Michael Owen gets honorable mention for his punch, or attempted punch, at Arsenal midfielder Mikel Arteta, but even the former England international looks like a choirboy when compared with Goran Popov.
Popov, the West Bromwich Albion and Macedonia left-back, got himself sent off at The Hawthorns when he was caught spitting at Tottenham's Kyle Walker by referee Mark Clattenburg, who promptly gave him his marching orders.
Even West Brom manager Steve Clarke could not stand up for his player and told reporters he was "disgusted" with Popov's behavior, according to BBC Sport.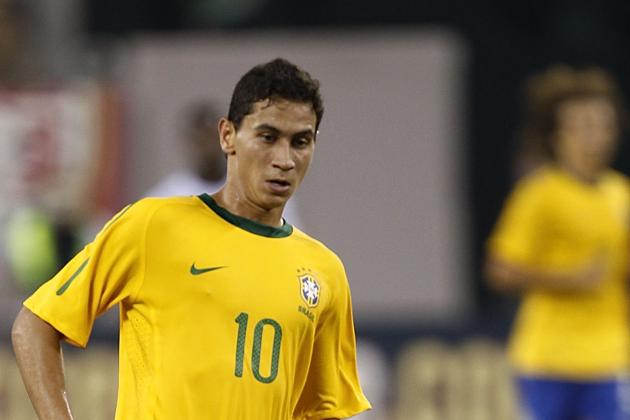 Jeff Zelevansky/Getty Images

The last time Paulo Henrique Ganso played a game of football at the Vila Belmiro, he was jeered mercilessly by the home support as he hobbled off the pitch with yet another thigh injury. That was in August, when Ganso still represented Santos, and it was his final act in the club's colors.
On Sunday, Ganso, 23, returned to ground he so often set alight during the early days of his career, when he was famously dubbed a "left-footed Zidane." Many of his former teammates had hugs and kind words as he went through the handshake line, and his embrace with Neymar (he is the godfather of Neymar's son) was particularly emotional.
They even swapped shirts at halftime.
But the fans demonstrated no such goodwill. Ganso was booed every time he touched the ball for his new club, São Paulo, and was treated like a wayward son who, after promising so much, disappointed and joined the archrival.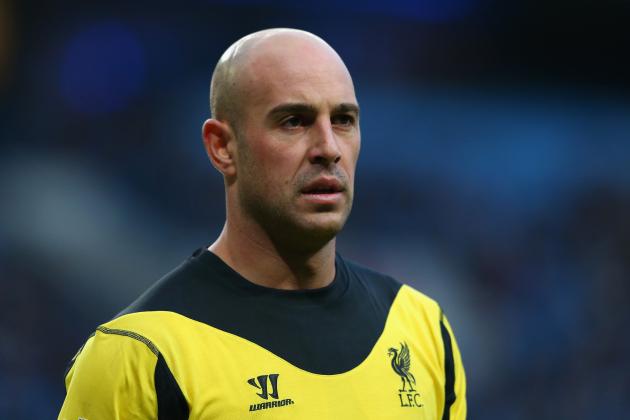 Alex Livesey/Getty Images

Liverpool's point at Manchester City will likely do them some good down the stretch, but given the balance of play they will feel they should have taken all three from the Premier League champions.
And they would have, had Pepe Reina not gone walkabout with 12 minutes to play.
Only five minutes earlier Liverpool captain Steven Gerrard had given the guests a 2-1 lead with a stunning strike from distance, and the advantage was the least the Reds deserved.
But then Reina, the Liverpool goalkeeper, went chasing after a Gareth Barry ball deep into the corner and was beaten to it by Sergio Aguero, who rounded the Spaniard and finished from an impossible angle to restore level terms.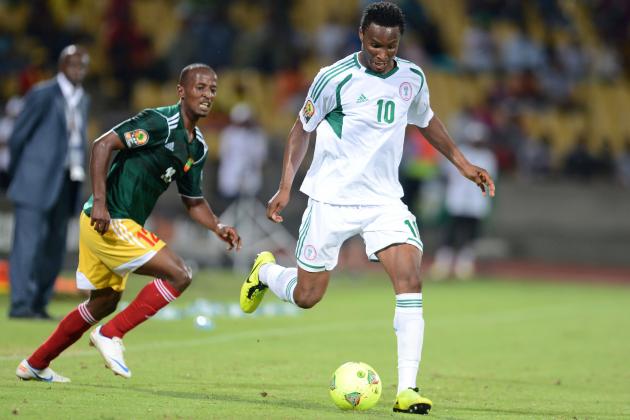 Gallo Images/Getty Images

Rather quietly, John Obi Mikel has put together a series of performances that will have him in the MVP conversation when the 2013 Africa Cup of Nations wraps up next Sunday in Johannesburg.
Mikel's Nigeria side took an aggressive approach from the outset of their semifinal against pre-tournament favourites Ivory Coast and went into the final minutes defending a one-goal lead against a desperate opponent.
But when the Ivorians looked most likely to score, it was Mikel who stood in their way. Substitute Lacina Traore found the ball at his feet in good space in front of the Nigeria goal but was denied by Mikel, who threw himself into the striker's path.
The ball went out for a corner and Nigeria hung on for a historic win.
He has yet to play a club match in Europe but Neymar has nevertheless become one of the world's top footballers at the age of 20 (he turns 21 on Tuesday).
On Sunday against São Paulo the Santos talisman was at his best, winning and converting the penalty that proved the match winner and assisting the pair of Ezequiel Miralles goals that bookended it.
His assist on the first was absolutely exquisite.
After controlling a high, arcing cross with his left foot he calmly slid the ball to his onrushing teammate who did the play justice by smashing the ball into the back of the net.