Super Bowl 2013: 5 Statistics That Will Define Sunday's Matchup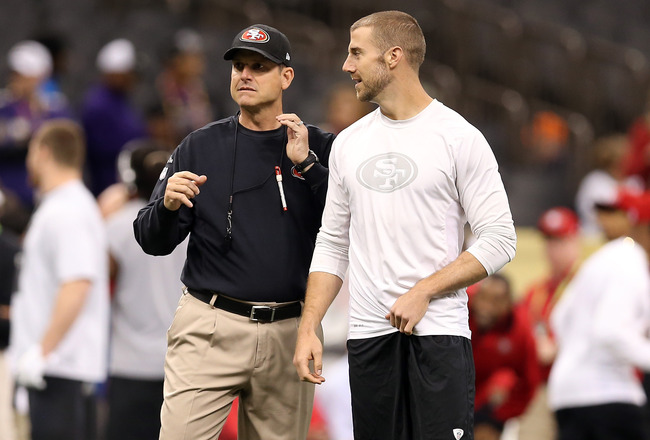 Christian Petersen/Getty Images
Well, after two weeks of hype and 37 hours of pregame coverage, the big moment is finally here.
It's Super Sunday, and by the time this day is done, either the Baltimore Ravens or San Francisco 49ers will have been crowned NFL champions.
Super Bowl XLVII has been examined from every conceivable angle, with the players and numbers dissected in an effort to discern which team has the edge.
However, one last time, we're going to pick up the old scalpel and take a look at a handful of numbers that will go a long way toward determining who will lift the Lombardi Trophy on Sunday night.
8-0 for Joe Flacco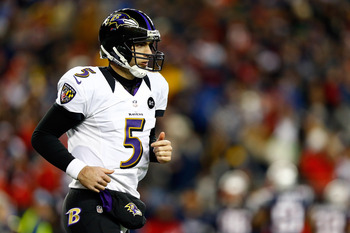 Jared Wickerham/Getty Images
Baltimore Ravens quarterback Joe Flacco has been nearly perfect in the postseason, and if that keeps up for one more game, Flacco has a chance at history.
As ESPN reports, Flacco is within shouting distance of Joe Montana's record of 11 touchdown passes without an interception in the playoffs, a record that has stood for 24 years.
Flacco has thrown eight scoring strikes without a pick in the postseason, and if he can keep from turning it over against the 49ers, that bodes very well for Baltimore's chances in the Super Bowl.
The five players before Flacco who threw at least eight touchdown passes without an interception in the playoffs not only all won the Super Bowl that year, but all five were also named the game's MVP.
21 Equals a Win for the 49ers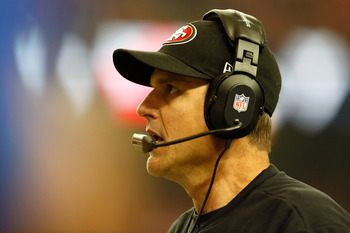 Kevin C. Cox/Getty Images
The Baltimore Ravens need to do everything they can to keep the San Francisco 49ers from hitting blackjack.
As NFL.com points out, the 49ers have been all but unbeatable under head coach Jim Harbaugh when scoring 20-plus points, going 22-0-1 over their last 23 games when hitting that benchmark.
In fact, since Harbaugh took over as head coach, the 49ers have lost all of one time when they score at least 20 points.
Defense Wins Championships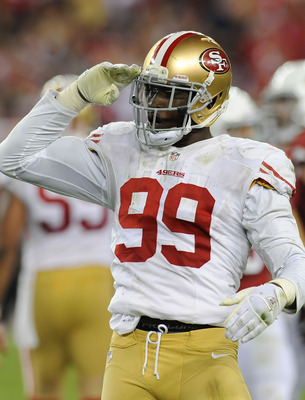 Norm Hall/Getty Images
The San Francisco 49ers have one of the best defenses in the National Football League, and that defense ranked second in the NFL in 2012 in scoring, allowing just over 17 points per game.
That stat points to a San Francisco victory in Super Bowl XLVII.
According to ESPN, teams with top-two scoring defenses are 16-5 in football's biggest game when not facing another top-two defense.
San Francisco Is Super in the Superdome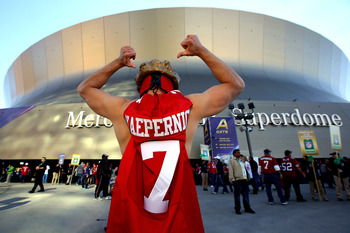 Al Bello/Getty Images
The Baltimore Ravens are, of course, very happy to be playing in the Super Bowl.
However, they probably wish they could be playing the game against the 49ers in another building.
Of all the teams in the NFL that have played at least 10 games in the Superdome, none have a higher winning percentage than the 49ers.
San Francisco is 21-11 under the roof in New Orleans, including a win in Super Bowl XXIV.
Flacco Steps Up His Game in the Playoffs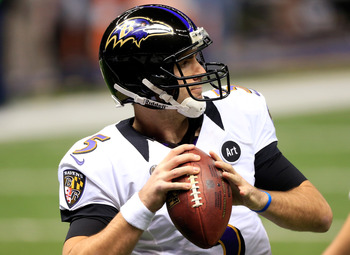 Jamie Squire/Getty Images
Much has been made of Joe Flacco's stellar performance this postseason, and that performance has all but certainly made the 28-year-old a lot of money.
With that said, though, success in the playoffs isn't exactly new for the pride of the Delaware Blue Hens.
Flacco will be shooting for the ninth playoff win of his career in Super Bowl XLVII, and since he entered the NFL in 2008, Flacco has more postseason victories than Tom Brady, Peyton Manning, Matt Ryan and Jay Cutler.
Combined.
Keep Reading