Kentucky Basketball: 5 Lessons Ryan Harrow Needs to Learn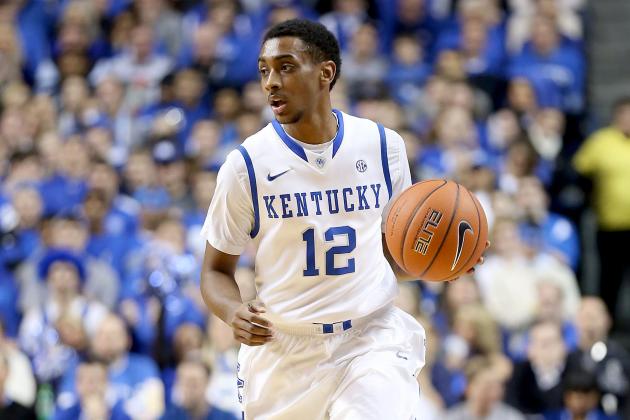 Andy Lyons/Getty Images

Ryan Harrow is the most polarizing player on Kentucky's basketball team this year, mostly due to his Dr. Jekyll and Mr. Hyde type of play this year.
Harrow has shown signs of developing into the type of point guard that Kentucky needs to contend for the SEC title as well as a run in March.
However, just like any college student, there are lessons that Harrow needs to learn going forward.
Begin Slideshow

»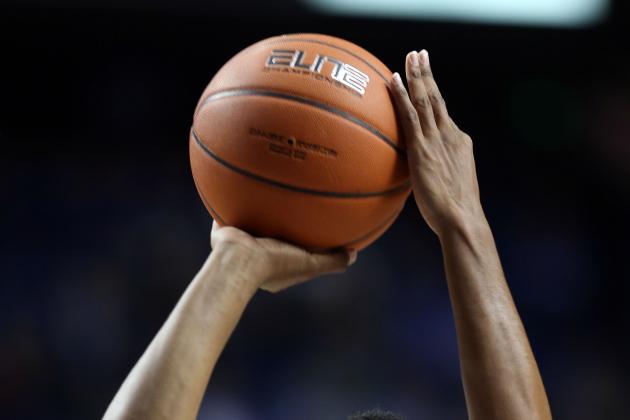 Andy Lyons/Getty Images

Ryan Harrow seems to step up late in the game and hit the big shot.
He needs to have that type of mindset the entire game. Harrow is currently shooting 40 percent from the field and needs to raise that up with his style of play.
More disturbing is the fact he is shooting just over 29 percent from the three-point line. Despite the fact, he has a pure shooting stroke and has hit some big shots from behind the arc this season.
With Kentucky's offense starting to hit its peak and defenses starting to have to shade to players like Kyle Wiltjer, Harrow is going to find himself open on the perimeter.
Going forward, Harrow needs to have the confidence and mindset early in the game to knock down the threes and act like it's the last shot of the game.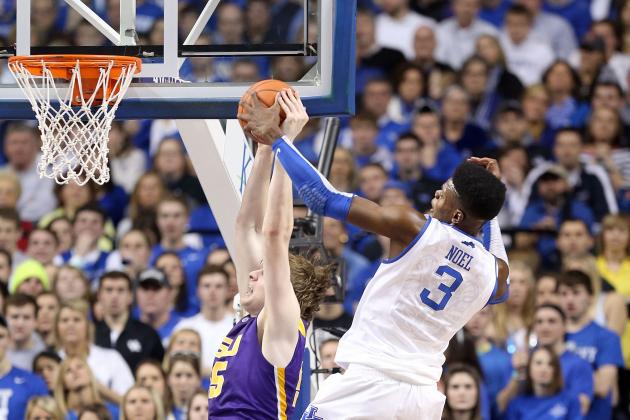 Andy Lyons/Getty Images

Things Nerlens Noel is good at include jumping high, dunking the ball and being ridiculously athletic.
Plays Nerlens Noel is good at include the pick-and-roll and dunking lob passes.
Catching my drift yet?
Ryan Harrow needs to learn this.
Ryan Harrow needs to learn how to throw the lob pass to Noel.
When they run the high screen and roll with Noel and Harrow, Noel will be open. Too many times, Harrow either misses the open pass or throws the lob wrong. He needs to throw it at the right time and at the correct height.
This is key for Kentucky if they want to make a run due to other teams not being able to guard Noel and handle his athleticism.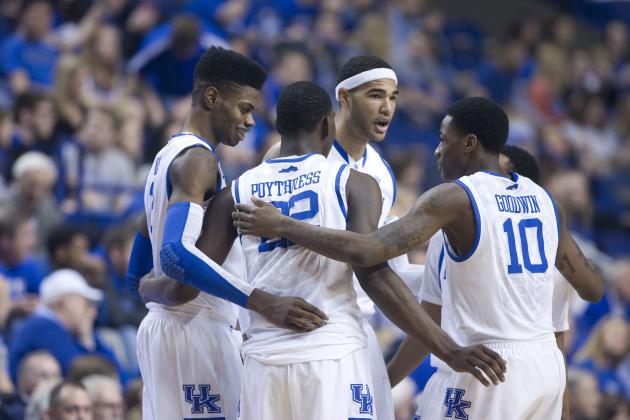 Mark Zerof-USA TODAY Sports

Kentucky has the horses to outrun any team in the country. It just needs its point guard to lead the show.
Harrow has to understand he needs to get the ball and immediately push the tempo. When there is a missed shot or turnover, Kentucky needs to run in order to score.
Too many times this season, there have been scoring droughts for the Wildcats lasting numerous minutes. With their half-court offense coming to a halt during the game, Kentucky needs fast-break points in order to be successful.
With players like Archie Goodwin, Alex Poythress and Noel running the floor, Harrow has options on who to make the pass to. That's the second key within this lesson.
Harrow needs to know what the correct pass is on the break. Too often, he has his mind predisposed to who he is passing the ball to. There are very few times that can match the speed and athletic ability Kentucky has, but it's up to Harrow to use that advantage.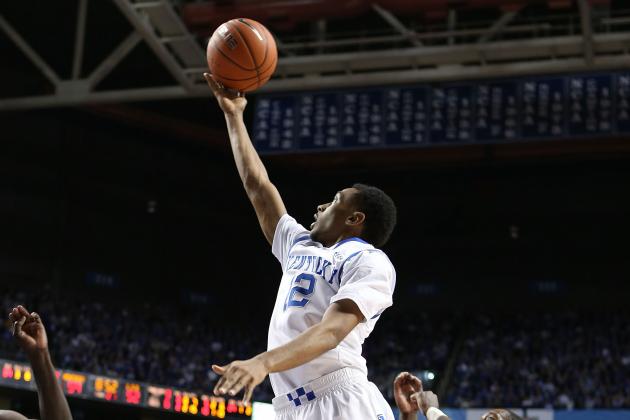 Andy Lyons/Getty Images

It's typical coach talk—especially when their team is playing against a lesser opponent.
Play your game and don't let this team hang around. Don't play down to their talent.
Lately, Ryan Harrow has the problem of falling into this trap. When it comes to big games, Harrow is known for showing up, but in games against teams like Texas A&M, he just isn't there, and the game goes into overtime.
Instead of dominating the game against a lesser opponent and having a strong game, he finished with just eight points and had five turnovers.
In comparison, against Kentucky's win against then-No. 16 Ole Miss, Harrow put up 13 points and only committed two turnovers.
Harrow needs to cut this trend out, especially with the remaining schedule for Kentucky. With only three games left against ranked teams, two against Florida and at home against Missouri, there will be a chance for Kentucky to make a run on wins.
This will only happen if Harrow stops being Dr. Jekyll and Mr. Hyde. He needs to be the player he is expected to be, a top-20 player coming out of high school.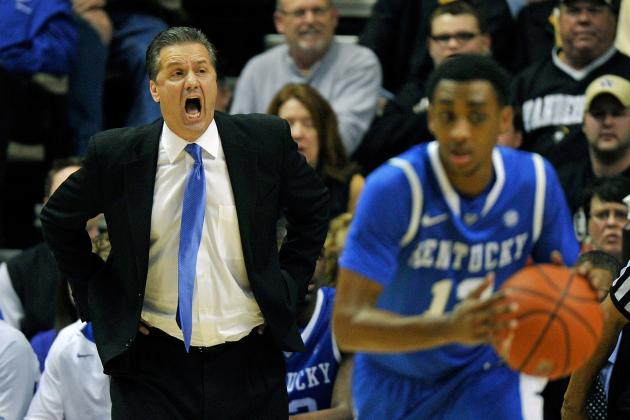 Frederick Breedon/Getty Images

Kentucky head coach John Calipari has said it before. Kentucky is every other team's Super Bowl.
Kentucky gets everyone's best effort when they come to town, especially in conference play. With that being said, it's up to Harrow to be the coach on the floor when it comes down to it.
The redshirt sophomore needs to take control of the team and be the leader. With no veterans on the roster this year, it comes down to the point guard to be the coach on the floor.
He needs to gather his team together for huddles, help direct the defensive matchups and take control of the pace of the game. It will be Harrow's duty to have his team ready and direct the flow of the game.
Harrow has experience in playing in big games in a major conference playing at North Carolina State but has not had the experience of playing with the pressure of having a name like Kentucky across his chest.
If Kentucky wants to win the SEC, it will be Ryan Harrow who leads them to it. He may not score 20 points a game, and he doesn't have to. It will be just playing more consistent and being the mouth and heart of the team as the game goes on that will lead Kentucky to the title.