Super Bowl Prop Bets: Breaking Down the Best in-Game Lines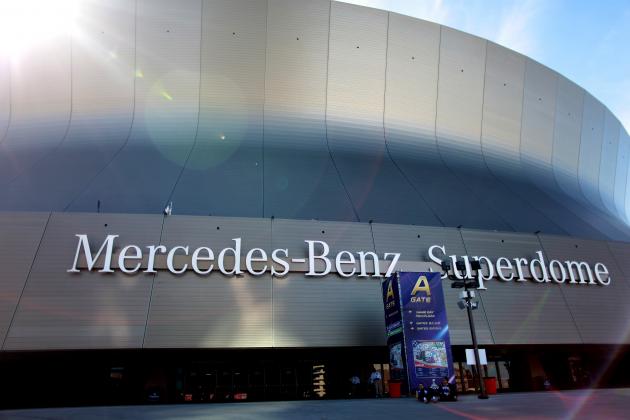 Rob Carr/Getty Images

There's no bigger day where Las Vegas sports books are concerned than Super Bowl Sunday.
According to Dan Steinberg of The Washington Post, Nevada sports books will handle about $90 million worth of bets on Sunday's matchup between the San Francisco 49ers and Baltimore Ravens.
That number balloons even more when you consider other areas where gambling is legal, online sports betting sites, and the shadier ways in which people place bets.
The majority of that money will be wagered on the game itself, but there will also be no shortage of "prop bets," where money can be gambled on everything from who scores the first touchdown to the commercials.
With so many choices it can be difficult to find the best "investment," but we're here to help with a handful of prop bets that are money in the bank.
Odds courtesy of sportsbook.ag.
Begin Slideshow

»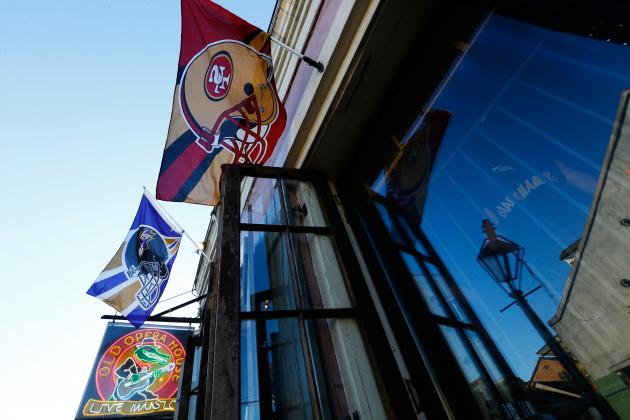 Jared Wickerham/Getty Images

The Odds: Over 14 points (-120), Under 14 points (even)
Why you should take the under: The San Francisco 49ers have one of the NFL's best defenses, while the Baltimore Ravens' defense is peaking at the right time.
However, as good as these defenses are, they'll face a tall task Sunday against the Ravens' vertical passing attack and the 49ers' read-option.
Both of these offenses have shown the ability to pile up the points in the postseason, but that may actually help keep it a close affair.
Take the under and double your money.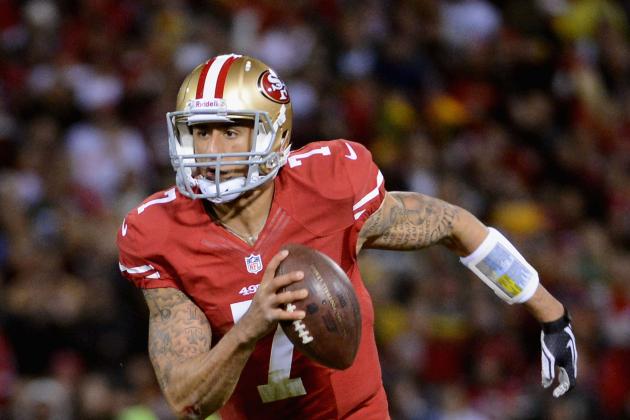 Harry How/Getty Images

The Odds: Ravens win by 1-4 points: (+450), 49ers win by 1-4 points: (+350)
Why you should take the bet: I'm not going to sit here and tell you which team will win this game. Sure, I have an opinion just like everyone else, but I'll leave which horse to take to each reader.
However, this game has the feel of a nail-biter that could go down to the wire.
That will make for a very entertaining game, and if you can pick the winner correctly it could be a very profitable one as well, since a $100 bet would win you at least $350.
If you're not comfortable trying to prognosticate the victor, just take the easy way out and take the Ravens +4.5, which is where the spread sits Sunday according to The Sporting News.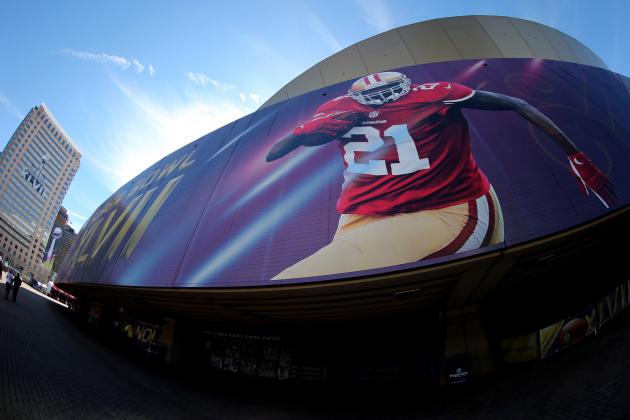 Chris Graythen/Getty Images

The Odds: Yes (+150), No (-180)
Why you should take "Yes": This line actually surprises me a great deal, since it seems to indicate that the folks who set it figure the game will be all but decided by halftime.
I do not share that assessment.
Given that neither of these teams has a lot of experience in the Super Bowl, the first quarter may well be kind of choppy as the Ravens and 49ers shake off the jitters and feel each other out.
Things should settle down some after that, but I don't see either team imposing their will to the point that the lead doesn't change hands at least once after halftime.
An easy $1.50 made for every dollar invested.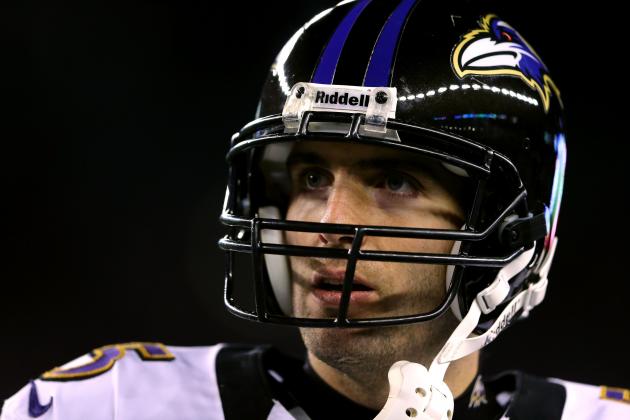 Al Bello/Getty Images

The Odds: Over/Under 250
Why you should take the over: This one is about as close to a mortal lock as you can get.
Baltimore Ravens quarterback Joe Flacco has topped 250 yards in four of his past six games, including two of three playoff games.
Add in the fact that the San Francisco 49ers are very difficult to run the ball against, and this isn't a bet. It's an investment.
If the Ravens win, it will be because Flacco moved the ball through the air. If they're losing, Flacco will have to play catch-up, which means tasty garbage-time numbers.
Either way 250 gets hit and you get paid.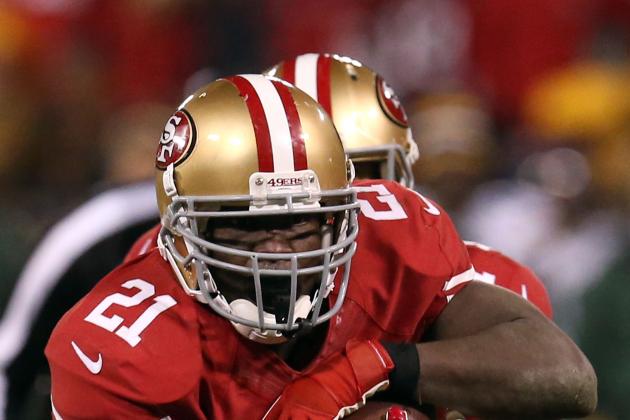 Stephen Dunn/Getty Images

The Odds: Over/Under 82.5
Why you should take the over: If recent history is any indication then this one, much like the Flacco wager, is low-hanging fruit just waiting to be picked.
Running back Frank Gore of the San Francisco 49ers has eclipsed the 83-yard benchmark in both of the 49ers' playoff games, and the Ravens have allowed a back to gain that many yards in two of three postseason contests.
Stevan Ridley of the Patriots would have made it three of three had he not gotten hurt, and an injury is the only thing that's going to stop Gore from making you some cabbage.