5 NHL Teams with the Worst Team Chemistry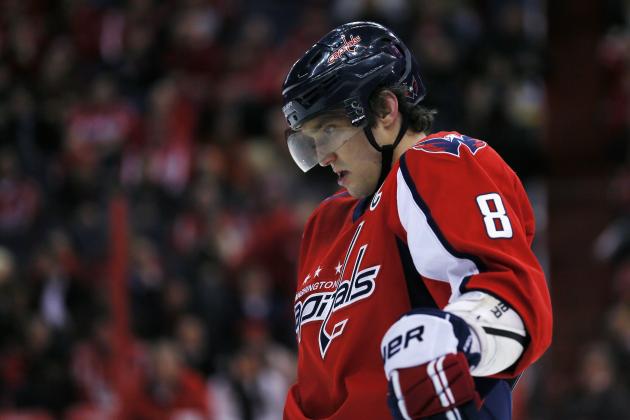 Rob Carr/Getty Images

You can't watch an NHL game without hearing about it. Teams build and draft and trade for it. Players seek it out in nearly every game and practice. It's why they room with who they room with, eat where they eat and talk to who they talk to.
Yes, I am talking about chemistry (no, not the kind that prevented me from graduating college).
It is the coaches jobs to seek it out, and the players jobs to embrace it. Chemistry wins Stanley Cups and derails the hopes of contenders every year. It extends from the upper-levels of management all the way down to the trainers that sharpen the skates.
Chemistry is, in and of itself, the most important component in winning franchises.
So, which NHL teams are struggling the most with this right now?
Begin Slideshow

»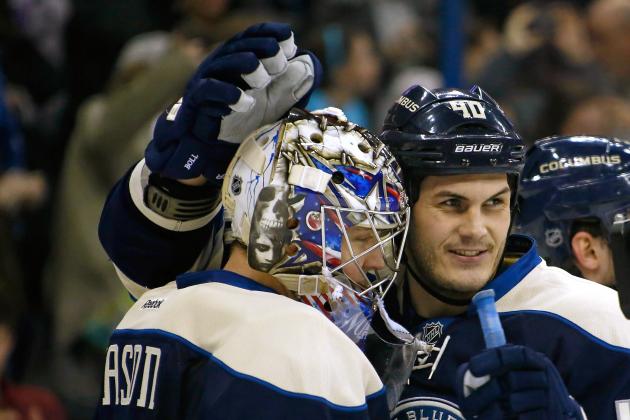 Kirk Irwin/Getty Images

Contrary to popular belief, Columbus is just dying for a successful Blue Jackets team to throw itself behind. However, gross mismanagement and terrible, terrible, terrible, terrible drafting has kept this team down since it was conceived.
Any time you think you are having a bad day, check out the list of first round picks that Columbus has cobbled together over the years. It reads more like a sarcastic article from the Onion than a real list of players, but alas, this track record has prevented the CBJs from mounting any sort of serious threat in the Western Conference.
They traded away their best player and captain, Rick Nash, giving the team a much-needed face lift. Still, a lot of these guys are still developing chemistry and haven't played in their collective roles for long. There are some good pieces in place as the Jackets have an underrated and under-appreciated group of blueliners, but they are still obviously ironing out some kinks.
Columbus isn't going to be fun to play against by the end of the season, but for now it is still mildly stuck in training camp mode. And no, I am not just saying that because it just embarrassed the Detroit Red Wings.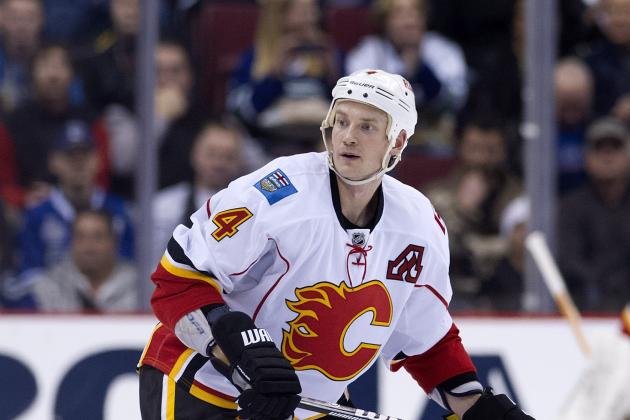 Rich Lam/Getty Images

The Calgary Flames are one of the most tragically, horrifically mismanaged franchises in the NHL. And that pains me deeply, because I think the Flames have one of the most outstanding and loud fanbases in the league.
And I am partial to the sick red lights they use in their pregames. What can I say, I am a sucker for fireworks and loud noises.
Exhibit A is what I refer to as the "Pair of Jays Problem." Catchy, I know.
Jay Feaster is flat out incompetent. He inherited the few bright spots in Calgary (If he had swung the deal for Jarome Arthur-Leigh Adekunle Tig Junior Elvis Iginla then maybe I'd be a bit easier on him, but he didn't) and has stood pat with a team that has just barely missed the playoffs the last few years.
It may be news to Feaster, but the West isn't getting any easier. Don't get me wrong, I like Sven Baertschi and even Roman Cervenka. But are they going to be clicking and ready to go before Miikka Kiprusoff has stopped his last puck?
Hard to say for sure, but even if Baertschi starts piling up the points, does that put the Flames over the edge?
The other Jay I am referring to is Jay "overpaid" Bouwmeester. It isn't his fault that he has the contract that he does, but it is representative of a team that seems content to mildly overspend on almost every regular on their roster.
They may be forced into a rebuild (a curse word around Feaster, who apparently only employs yes-men) by their salary and the lowering of the salary cap next season.
The turmoil up top shows its ugly repercussions down on the ice every season, with a team that feels plastered together on a prayer. The Flames have a few guys who can get going occasionally, but they seem as out of sorts as players. It could be a lack of depth talent, or it could just be the vibe the team has.
I'd say it's just a tad-bit of both.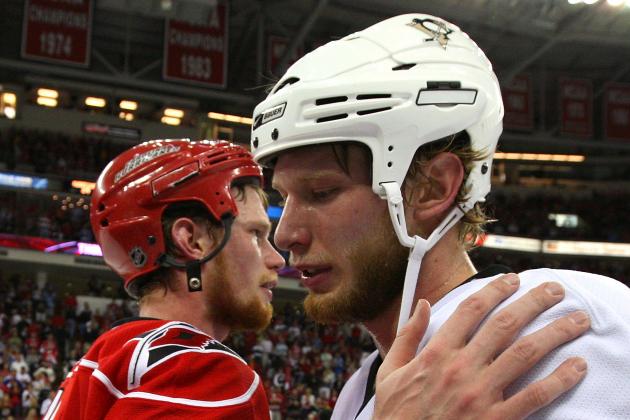 Jim McIsaac/Getty Images

The Carolina Hurricanes have Eric and Jordan Staal, two guys that at least have a cursory knowledge of how the other plays. They also have some younger players in the fold that are still working on becoming full-time and effective NHL players.
Jeff Skinner is one of the best young players in the NHL, but youngsters like Zac Dalpe, Justin Faulk and Drayson Bowman were probably supposed to be playing a more major role for this 'Canes club. Faulk has looked good early, but as a whole Carolina's young players have not panned out yet.
I'm not saying they never will. In fact, I think the Hurricanes will be better next year than they are this year. However the pieces just don't seem to be in place right now. Alexander Semin has only scored once so far this season, and Cam Ward is back to his usually wonky ways.
Shovel all the stuff you want on me for it, but he is an average netminder that has only backstopped his team to the Stanley Cup playoffs once since winning the Stanley Cup. That isn't going to cut it.
Management tried to put some cards into play with their aggressive offseason, and it could still pay dividends (Franklin Steele, king of the mixed metaphor...there it is). As it stands right now however, the Hurricanes are just a tad off.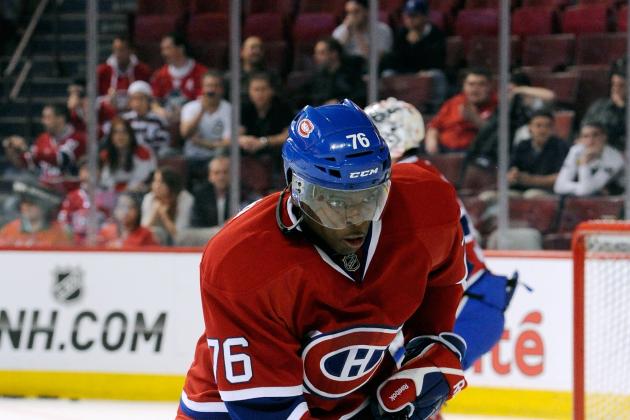 Richard Wolowicz/Getty Images

There could be one kink in the Montreal Canadiens' dreams of a great year, and it could be the guy that wasn't at training camp or with the team at the beginning of the season as he held out for money.
Usually issues like this don't cause any problems in the locker room. The players are all on the same side after all. However, the response to P.K. Subban's holdout, and his subsequent return, has been icy at best.
The long and the short of it is that Montreal is trying to put a leash on the large personality that is Subban. He's got an attitude, and when management tries to suck that out of a guy, things can get ugly. If you think having your maturity as a person and quality as a teammate questioned by the people that sign your paycheck and work alongside you, think again.
Subban is a ticking time bomb in Montreal's locker room. That doesn't mean that he can't be diffused. It'll just take a lot of chemistry-disrupting effort to get it right.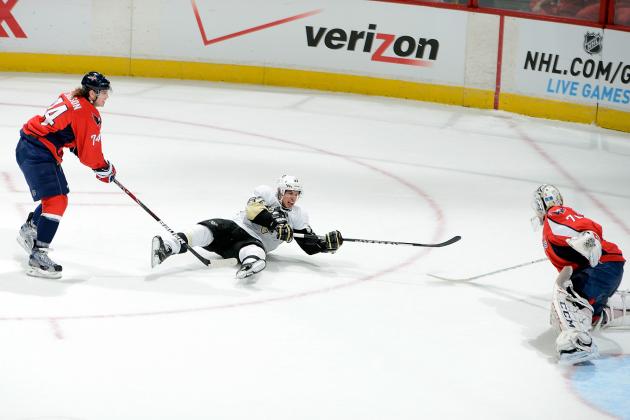 Greg Fiume/Getty Images

The Washington Capitals are the glimmering example of a talented team with little chemistry looks like. They are on their 214th (or so) coach, with the carrossel most recently bringing Adam Oates to town. He came in as an offensively minded leader, and is the process of trying to re-energize the once vaunted offense of the Caps.
That is, of course, a drastic turn in direction after the club was asked to play a tight checking style, cards-close-to-the-chest brand of hockey by their last two or three coaches. Which, of course, was a sharp turn in direction away from the offensive fireworks the team produced coming out of the last-last lockout.
Do you see a pattern here?
There has been nothing consistent in Washington besides Alex Ovechkin's decline from goal-scoring machine to mere mortal. Goaltending changes and various mirages of coaches have cost this team major points in chemistry.
This comes George McPhee, who has been absolutely relentless in his pursuit of trying to change the team's playoff outcomes without actually changing the team.
If you continue to do what you've always done then you will continue to get what you've always got.